Born out of the endless push-and-pull between fragility and inner strength, Winten's 'Waving to My Girl' is a visceral and vulnerable masterpiece. The Melbourne artist takes us deep inside her breathtakingly bold, brutally honest debut album, shedding light on its unfiltered reflections and real-time reckonings.
for fans of Angie McMahon, Maple Glider, Alex Lahey, Julia Jacklin
Stream: "Waving to My Girl" – Winten
---
Achingly intimate and beautifully raw, Winten's debut album is a soul-stirring embrace of vulnerability and all those things that make us human: Our propensity to grow and to change; our ability to empathize and connect deeply with others, as well as ourselves; and our inevitable gravitation toward love, in its many warm and wondrous forms. Born out of the endless push-and-pull between fragility and inner strength, fracture and wholeness, Waving to My Girl is a breathtakingly bold, brutally honest indie pop record of unfiltered reflection and real-time reckoning.
Winten finds her voice as a beacon of simultaneous upheaval and empowerment, crafting a tender and at times turbulent sonic space that feels cathartic and comforting even as she pours her demons out in song.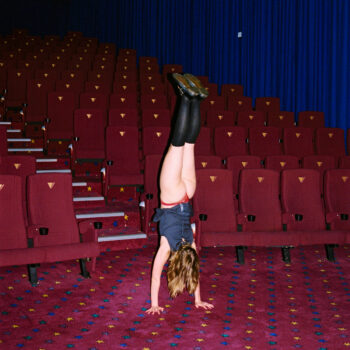 Are we having the time of our lives?
In her garden, I watched my mother cry
You are the gift and I hold the apple to your eye
I see it green and you see it blind
Oh, darling, don't fuss,
I will say goodbye before the show
Please don't call my bluff every time
I'm walking out the door
If you're ready, I can take it,
I still love you like I did before
I'm meeting my woman,
you are waving to my girl
– "Waving to My Girl," Winten
Independently released August 18, 2023, Waving to My Girl is a visceral and vulnerable masterpiece: An enchanting full-length debut from one of Naarm / Melbourne's most promising new artists to watch, who has consistently charmed our ears and moved our hearts over the past year.
A multi-instrumentalist singer/songwriter, photographer, and filmmaker, Bridgette Winten has steadily introduced herself to the world through diary-like lyrics and impassioned, heart-on-sleeve performances that promise to leave audiences winded and spellbound. She set the bar high with last November's debut single "Anything You Like" – now her album's opening track: A dreamy, brooding ballad born of grief, "Anything You Like" dwells gracefully, yet unapologetically, in a space of loss and longing. Her emotive vocal performance is counterbalanced with slow, lush, and lilting guitars, creating a sense of resolve despite the ongoing heartache within.
I don't think I can say goodbye
I don't think much of this
but I know everything must die
Play my piano, I can't sing for you, sorry I'm shy
You can have anything that you want,
babe, anything you like
I know that it's hard to know me
I promise that I'm not angry
I just want you to tell me to leave
Just tell me to leave
---
"Anything You Like' was succeeded with a slew of singles that highlight Winten's stylistic and vocal range, showcasing the strengths of both her voice and her pen, but nothing compares to the end-to-end experience of her full-length debut. Self-described as "floating between tenderness and triumph," the 45-minute, eleven-track album offers an intimate journey deep into her heart and mind, mixing melancholia and empowerment as Winten charts her way through a pit of emotional darkness, and back out into a space of spiritual light and freedom.
"Waving To My Girl is sort of a love letter to myself," Winten tells Atwood Magazine. "It's a landscape of compassion and growth, representing the painful yet hopeful feeling of meeting oneself at the precipice of self-acceptance and understanding after years of denial and negative self-talk. It focuses on themes of romantic and familial heartbreak, isolation, tenderness, triumph, and compassion, finally landing at a place of safety."
"My main goal while recording was for the songs to maintain their imperfections and honesty, and to complete a project I was wholeheartedly proud of. I held those intentions close the entire way through and I'm really glad that I did, because in the end, it wouldn't make sense if I didn't feel nurtured by the outcome. I feel as though this record really captures my personality in its vulnerability and power and I'm so grateful that these songs have been given a safe landing space by everyone who's encouraged me throughout this process. I also work as a photographer and filmmaker, so I really wanted the visual side of the album to be as expressive and emotive as possible in a way that made sense to me. I feel a lot of joy in knowing that all of the moving parts of this record are informed by my vision, and that nobody can alter that."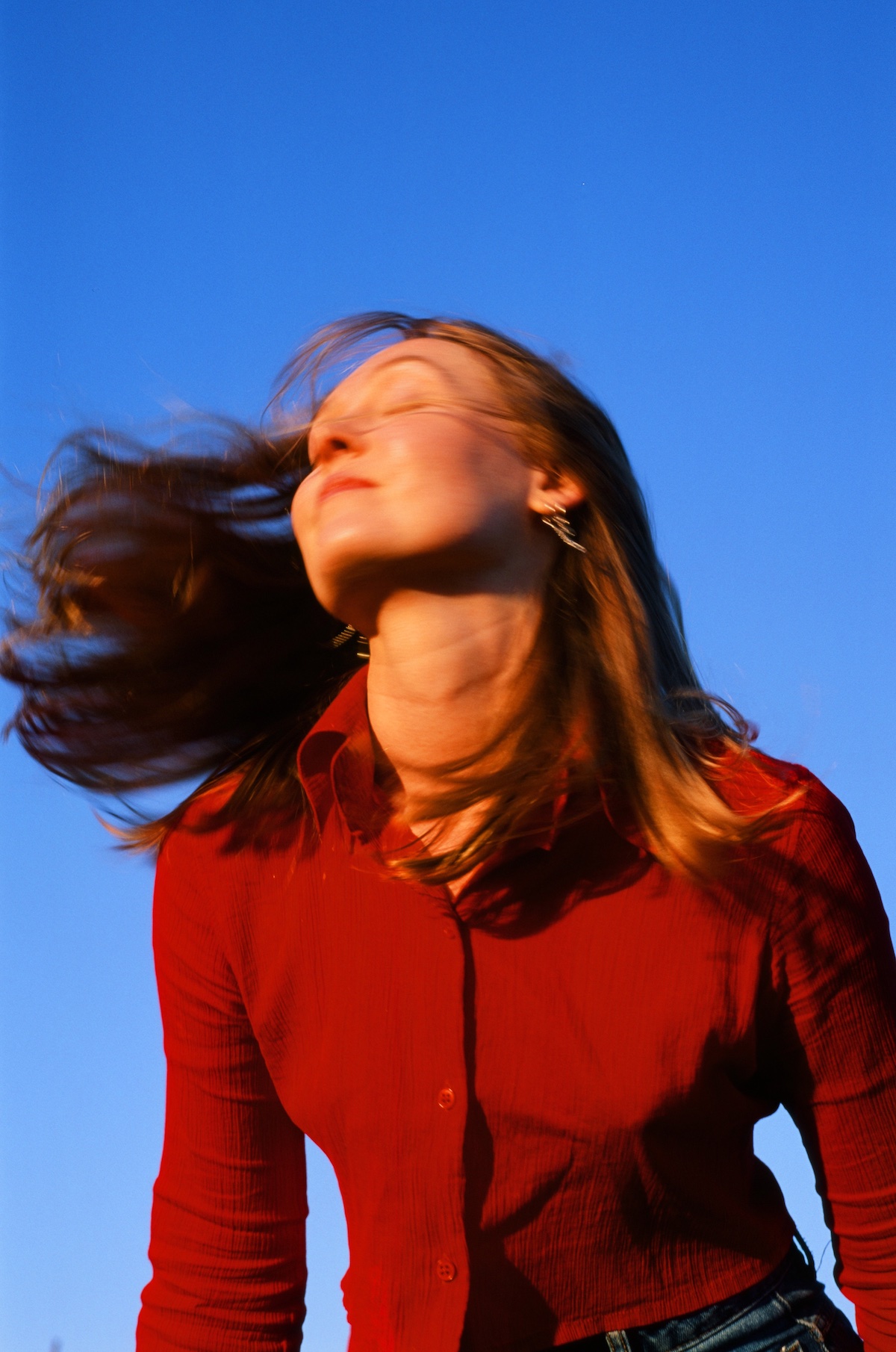 Waving to My Girl is cinematic in scope, yet intimate by nature – its songs exposing the human behind the curtain.
"I think this album illustrates my ability to step into my power and sit with uncomfortable moments," Winten reflects. "It's bold in places and gentle in others, offering an insight into my constantly shifting perception of myself and the world around me. I hope that it's captured my artistry in a genuine way because I tried to be as honest as possible throughout every step of the process. I really just wanted to encapsulate as much warmth as possible within these songs and doing so has made me a more emotionally capable person. I hope this record will introduce me as all of these things."
She goes on to describe her record as "introspective, powerful, and warm." The title Waving to My Girl is pulled from the song of the same name, but as she explains, those words hold special meaning and importance to her – resonating deeper than one song alone could possibly express.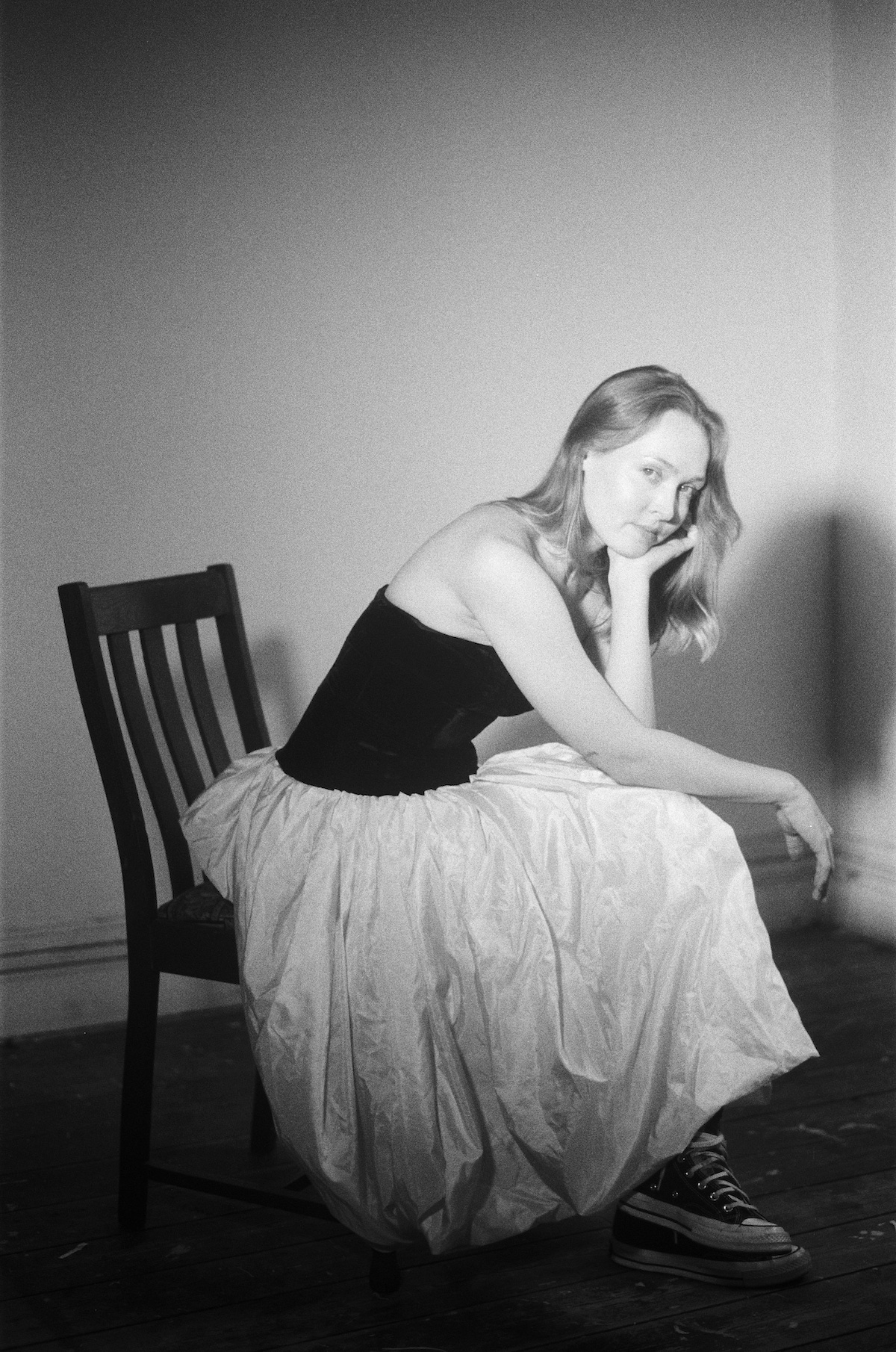 "I started writing the title track about six months or so before recording it, but at that stage it was all melody and just a few mumblings of words, and I hadn't really figured out what I wanted to write about yet," Winten says. "A few months later, my dad was diagnosed with cancer, and I wrote a poem one day when I was feeling particularly raw and emotional. The poem reads:
"You are the gift and you make the hour
Why do I green the apple to sour?
If it's juice to the lips or bee to the flower
I'm meeting my woman and waving to my girl
Those are green, silk pyjamas and her toes are small curls
I cannot play the piano but I fish to the world."
"When I wrote the poem, the album was tentatively titled 'Cinemabilia', which held some meaning to me but didn't entirely capture the project's themes and messages in a way that felt powerful enough. After I put my pen down, I picked up my guitar and fleshed out the lyrics for the song I'd been trying to finish, which I titled 'Waving To My Girl' soon after. I wrote about meeting myself as a woman while acknowledging my inner child and letting her know how much I loved her. The song also talks about my relationship with my dad, and specifically the line "I'm meeting my woman, you are waving to my girl" addresses stepping into my power while accepting that my dad will leave at some point and wave goodbye to his daughter."
---
A radiant anthem full of passion, weight, and emotional fervor, "Waving to My Girl" is without a doubt one of the highlights on this album – and there are several worth mentioning, from the hushed and heartfelt ballad "Holidays" (which Winten describes as a "twin to 'Anything You Like'") and the sonically charged, Western warmth-infused "Fireworks & Lemon Pie," to the stunning, penultimate piano instrumental "Mic Test/Peach," the liberation and self-empowerment anthem "Bad Ones," and the sonically heavy, achingly cathartic finale, "Freckled Like an Orchid."
"My ultimate favourite track off the record is 'Freckled Like an Orchid,'" Winten smiles. "It fell into place really naturally and easily, and there's a certain magic about it that feels really special to me with every listen. The final recording uses my vocal and guitar scratch takes (the ones that are meant to be subbed out for final versions) because I ended up really loving their rawness and relaxed nature. It's also the song that feels closest to my heart at the moment, and it's always a simple process to tap into the emotion I felt during the writing process whenever I perform it."
"I also really enjoy the sprawling instrumentation of my bandmates Malachi, Darvid, and Leigh, especially towards the end of the track. It feels like a big release, and I love the looseness of it all. I think, in general, it's the song that feels most like me."
Freckled like an orchid
two bowling ball cheeks
You said before I was born
that you were terrified of me
Played cowboys with your brother
Had a losing streak
I know you lost your mother
Don't take it out on me
---
She continues, "A few more personal favourites are 'Waving To My Girl' and 'Anything You Like' – 'Waving To My Girl' because it's also very genuine and really fun to perform (I love belting it out), and 'Anything You Like' because it was the first song we recorded off the record, and I think it set a really sincere tone to the whole project."
As a lyricist, Winten cites favorite lyrics from the songs "Showreel," "Bullseye," and "Freckled Like an Orchid":
'I don't know, not like you do
Your lips are a bow and I am at your table
Don't say that I am graceless, maybe I'm not so careful
For you, my darling, anything I'd answer'
– "Showreel," Winten
* * *
'Met your sister in the blue ward; new mouth to feed
That baby grew up on a fruit farm, you moved from that city
Head halfway out the window at a frightening speed
And I remind you of her, that does not comfort me'
'Heaven is here in this body
I can love more in recovery'
– "Freckled Like an Orchid," Winten
* * *
'Honey you are cold as I'm sharp
You say it's a long shot
I'm your bullseye and your first mark
I'm your straight arc
You are the sun that I take in,
that I keep out, that I hold as it kicks up
You are the sun that I hope has long gone'
– "Bullseye," Winten
* * *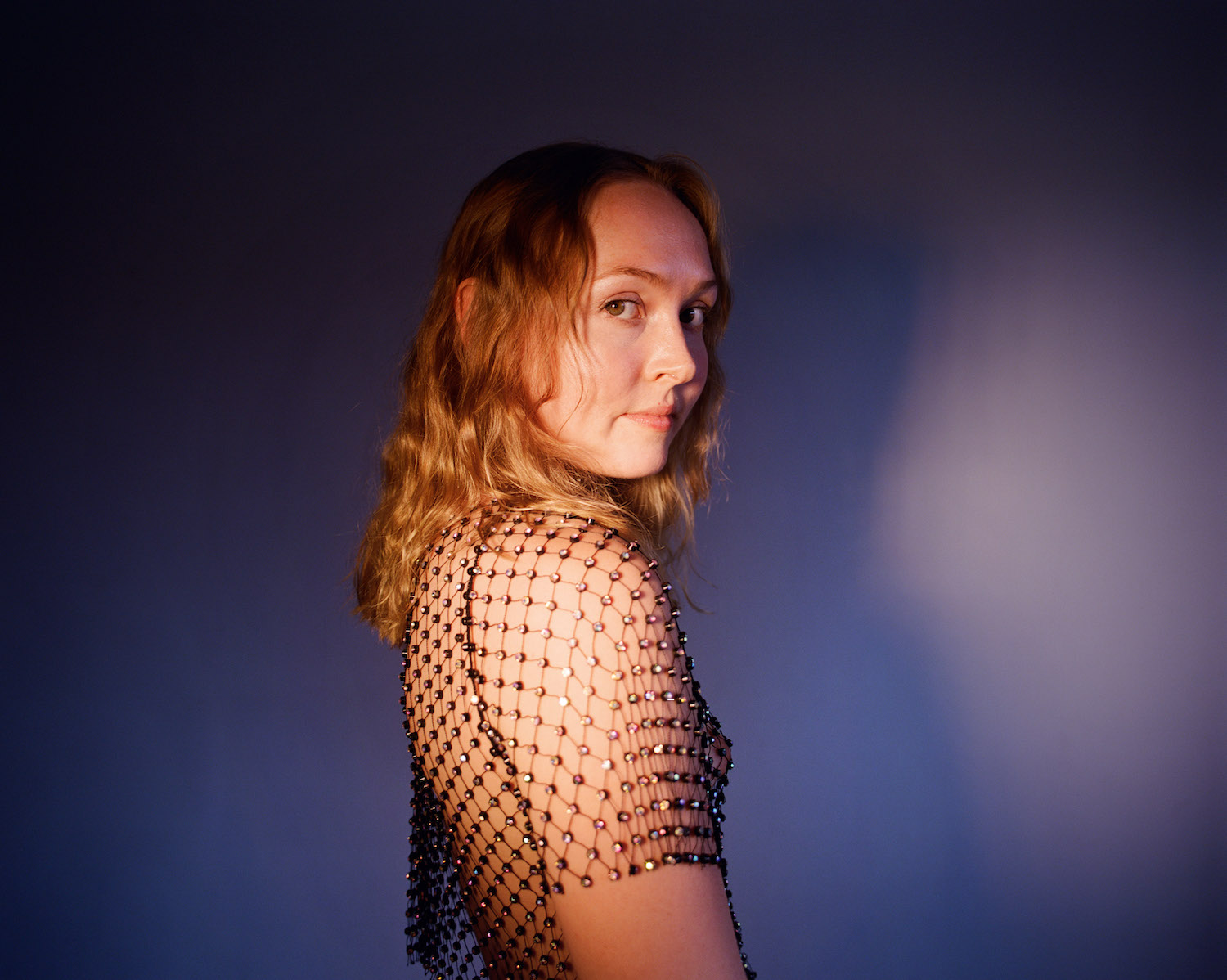 With grace, vulnerability, and hard won effortlessness, Waving to My Girl hypnotizes the ears and seizes our hearts.
From end to end, Winten's debut album truly is a masterpiece of intimate, unfiltered songwriting and visceral performance.
"I just really hope that listeners will connect with the sincerity of these songs," she shares. "I hope they help people to laugh or cry, dance or sit in rumination or hug their loved ones or pets. I gave my best friend's cat a lot of hugs as I was writing them. Mostly, I really hope these songs can unlock a sense of power in anyone looking to tap into theirs, because this record really helped me to tap into mine."
"I think that's really what this collection of songs is all about. Sitting with my deepest emotions for a year while recording this album was one of the most difficult things I've ever done, and now that it's out in the world, I feel really capable and confident facing hard life moments. These songs have changed me in the best possible way – I feel safe in my imperfections and embraced by my vulnerability. Another takeaway from releasing this record is how beautiful and supportive the Melbourne music community is – I feel so lucky to be part of it."
Experience the full record via our below stream, and peek inside Winten's Waving to My Girl with Atwood Magazine as she take us track-by-track through the music and lyrics of her debut album!
— —
Stream: 'Waving to My Girl' – Winten
:: Inside Waving to My Girl ::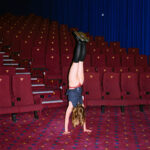 — —
Anything You Like
'Anything You Like' was written in the confusing time that exists between Christmas and New Year's. I'd just begun processing the loss of a relationship; the entanglement of emotions within a love that had faltered alongside a very present alienation inside my own body. It was recorded above a 102-year-old cinema, situated on a main road at about 11:30 on a Monday night. If you listen closely, you can hear a tram passing at the very end of the song.
Violet Town
I wrote 'Violet Town' shortly after moving into a sharehouse with four of my close friends a couple of months prior to the lockdown that swallowed 2020. I hadn't experienced friendship in that capacity before, and the closeness within the four of us exacerbated a feeling of disconnection and unworthiness that I was feeling in a particular romantic relationship. The chorus lyrics are "I wish we could be friends again", which is an unrealistic attempt to extend an ultimately unrequited love and push it back into its birth before things become complicated and upsetting. I wanted the instrumentation to be really sparse and affecting throughout the recording process to preserve the isolation that I was experiencing while writing, so my producer Matt (Redlich) recorded the drums via an old snare that he found in his studio hallway and taped a tambourine to it, which is just on a loop throughout the entire song.
Waving To My Girl
'Waving to My Girl' is the title track of the album and it will always be one of my favourites. I wrote it quite late in the recording process, and we live-tracked it as a band to ensure that it could make its way onto the album. It's a song about grief and love, my relationship with my dad, and meeting myself as a woman as well as acknowledging and nurturing my inner child. It was an extremely difficult song to finish due to the subject matter being so personal, but I really think that it conveys a rawness and genuine quality that I wouldn't have been able to express otherwise. I really love my vocals on this song; they're strong and sincere, which was something that was important for me to embody while recording.
Holidays
'Holidays' is a twin to 'Anything You Like' in that they were written within weeks of one another during the holiday period and both express the loss of a significant relationship. The person that both songs are about lived on top of a hill, opposite an old mansion that was decorated with some of the most beautiful Christmas lights I've ever seen. The lyric "houses were glowing like they knew things" is a direct reference to this experience. It's one of the more down-tempo songs on the album and it's extremely lyrically vulnerable, which sometimes scares me considering the person who it's written about will eventually listen to it. I loved them a lot though so it's okay.
Bad Ones
'Bad Ones' was written as an attempt to pull myself out of unfulfilling emotional and physical relationships that I'd been entertaining for an unhealthy amount of time. It came out as a sort of a sassy 'fuck you' reaction as a result of the pain I was experiencing due to my self-worth being hugely negatively affected during the writing process. I really wanted to connect to my body in a way that wasn't via external validation from emotionally unavailable people, and I think most of the lyrics reinforce that intention. I was listening to a lot of 'The War On Drugs' and 'Big Thief' around the time I was writing, and I think some of that up-tempo and warm energy bleeds through in a really positive way.
Showreel
'Showreel' came into existence on New Year's Eve 2021, one month after I'd begun recording for the album. I'd just gotten back to Melbourne after spending an intense Christmas with my family. I was spending a lot of time in the garden – the peach tree was fruiting, as was the blackberry vine. I was mostly writing between brackets of introspective moments and social Holiday time, while the person I wrote about moved to the UK. It mostly describes the tumultuousness of our relationship as well as the imbalance in love and respect I'd given to this person in comparison to what I'd received throughout our time together. It's one of my favourites lyric-wise.
Bullseye
'Bullseye' is a very gentle song written for someone I love a lot. I felt an instant connection upon meeting this person and wanted to somehow capture that warmth within the song; sort of like an energy passing through and leaving my body in a short amount of time. I had just come out of a relationship when this connection formed, so the timing was misaligned with the necessary process of relearning my emotional and physical needs. I really love the lightness embodied throughout the recording by way of my bandmate, Darvid's, improvised guitar instrumentation; it feels very sincere to me.
Fireworks & Lemon Pie
There are a few stories connected to 'Fireworks and Lemon Pie'. I was working at the cinema when I wrote it and I was so incredibly sick of customers treating staff badly. I got a review that said "Bridgette seriously needs to stop interrupting people, it makes communication a nightmare!" and I quit not long after that. I was thinking about trying harder in life, how to love better and to be more proud of myself. The song has sort of a Western feel to it which makes live performances really energetic and fun.
Maybe Baby
'Maybe Baby' was one of the hardest songs on the album to get right. We started working on it super early in the recording process and finished it last. It was written about the hopeless feeling associated with trying to support someone who won't accept help. I loved this person a lot and it was really breaking my heart that I couldn't alleviate their sadness. I guess the song is really just about knowing when to let go and processing the aftermath of that feeling. The strings section throughout this track are some of my favourite moments across the album.
Mic Test/Peach
'Mic Test/Peach' made it onto the album by accident. Matt and I were testing the piano to track some lines for 'Freckled Like an Orchid'. I'd been playing for a while and thought Matt was still listening to see if everything sounded okay, only to look up and realise that he'd been recording the whole thing. Nothing calms my mind more than playing piano, so it feels very lucky to have that process captured while it was happening. Piano's also my first instrument and the one I feel most comfortable playing, so this song is a bit of an ode to the truest parts of myself.
Freckled Like an Orchid
'Freckled Like an Orchid' is a deeply personal song written for my dad. It came in an energy burst a few months prior to recording, and it was one of the first songs on the album that I felt wholeheartedly connected to from the get-go. My dad grew up not knowing he had a half-sister who lived in the same town, less than 20km away from his family home. His mother told my dad and his brother about their sister's existence when she was giving birth in a nearby hospital, so my dad met her for the first time in his early 20's, also meeting his newborn niece during the same visit. I often think about how emotional that experience would have been for my dad and his siblings, and because of that, this song was born.
— —
— — — —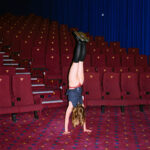 © Matthew Shaw
:: Stream Winten ::
---