A sublime, hypnotizing experience, Malena Zavala's ethereal debut album Aliso invites us to wander through lush, warm lullabyes and hazy daydreams.
— —
Malena Zavala's debut album is a transcendental dream in musical form: Aliso immerses listeners in lush lullabyes and sweetly haunting tapestries of sound that blur the lines between fantasy and reality, allowing us to revel in the alluring haze between asleep and awake.
Out today, 4/13/2018 via Yucatan Records, Aliso is the sort of debut every artist dreams of making: A pure, insulated and cathartic journey that flows fluidly from start to finish. It's also the perfect introduction for London-based Malena Zavala, who takes time throughout the record to explore her Argentinian heritage, her diverse musical roots, and her own emergence as both an independent woman and a solo artist. What's most impressive, however, is that these ten songs are the first ten songs she ever wrote and recorded on her own.
Talent like this doesn't come around often.
Listen: 'Aliso' – Malena Zavala
---
Musically speaking, Zavala draws influence and inspiration from the likes of Tame Impala and Devendra Banhart. Her songs seep into themselves, exploring the miniature worlds each of them creates through prolonged riffs and melodic holds. Zavala doesn't skimp on reverb and fazers, employing them tastefully on her vocals and guitar respectively.Think Abraxas-era Santana meets Beach House and Elliott Smith, but don't linger too long on this because Malena Zavala is wholly unique – an entity unto herself. Folky and psychedelic, lilting and ethereal, Aliso is simply sublime: Zavala crafts a powerful sonic space in which all are welcome to spread their wings and fly.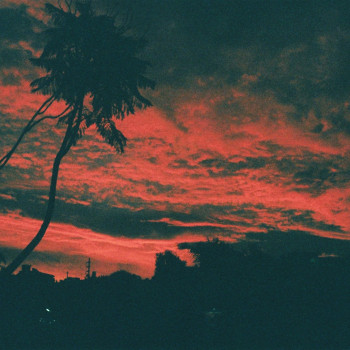 And fly we do, taking off alongside Zavala through the infectious intoxication of the slow, pulsing "If It Goes." Enveloping the listener in warm, hazy vibes, the single indulges in heavy rhythms to induce a laid back, trance-like state. Whether that experience is euphoric, mellow or of darker nature is wholly up to listeners; Zavala creates a space for reflection, where our minds can wander and be free.
My heart and my soul survive
Heating off her wholesome fire
Embodied by silver lands
She will carry me high
And if it was, if it goes
Then it might not be me
And if it was, if it goes
And so she might not see
– "If It Goes," Malena Zavala
---
So begins Aliso's somber, surreal adventure. "Moon Song" further emphasizes Zavala's creative mastery as she blends layers of vivid harmonies atop one another, giving space for her ideas to come to life in dazzling musical color. "Broken by Two" finds the artist in a vulnerable space aching with grief, pleeing for forgiveness while also searching for acceptance over past communication breakdowns and misunderstandings. Meanwhile, title track beautiful instrumental "Aliso" shines a light in what has become a shrouded space; Zavala weaves together acoustic and electric guitars in a delicate, heartwarming dance.
The record's second half is so catchy, it might one day be considered a strain of 'pop.' The catchy, peaceful "Should I Try" invites us to join Zavala in stepping outside our comfort zone – to embrace the unknown and let what happens, happens.  "Could You Stay" is a somber, bittersweet petition we can all relate to in one way or another, each of us having experienced some form of relationship that simply wasn't meant to be. "A Vision That's Changed" comes to the poignant realization that a reunion with a former flame may not inherently result in the same spark. Dwelling in melancholy, Zavala expresses pain, sorrow and appreciation for what she once had all at once:
What if we went back
To the time that we had,
And admired, not reset,
An illusion that lasted a while
But I know, now I know
I won't forget it, and I regret it
And if he came back to me
He'd come back in half-memory
Frozen still but not the same
A vision that's changed
And if he came back to me
He'd come back in half-memory
Frozen still but not the same
A vision that's changed
---
A truly hypnotizing experience, Aliso offers a forty-minute reprieve from our everyday lives – a chance to let our minds wander through beautiful daydreams tinged with nostalgia, sadness and hope as Malena Zavala finds her voice for the very first time.
Be sure to give a close listen to this inimitable debut album. Let its warmth wash over you in waves of melody and emotion; let it swallow you whole, and nourish your soul.
Atwood Magazine's exclusive interview with Malena Zavala is coming soon!
— —
— — — —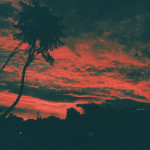 ? © Yucatan Records
:: Stream Malena Zavala ::