Intimate and moving, Victoria Victoria's pulsing "Sanctuary" is a raw reclamation of self-worth dressed in a heartfelt indie pop glow.
Stream: "Sanctuary" – Victoria Victoria
[soundcloud url="https://api.soundcloud.com/tracks/622704585?secret_token=s-mG0T6″ params="color=ff5500&auto_play=true&visual=true&hide_related=false&show_comments=true&show_user=true&show_reposts=false" width="100%" height="300″ iframe="true" /]
---
Though it may too often seem or feel otherwise, we control the conversation around our lives: Our behaviors and emotions come from within, and while it's certainly hard to reel things in, it's a question more of how than one of if. When Victoria Victoria frontwoman Tori Elliott found herself overwhelmed by anxiety, self-doubt and more, she turned inward to bring about her own powerful change. Intimate and moving, Victoria Victoria's pulsing "Sanctuary" is a raw reclamation of self-worth dressed in a heartfelt indie pop glow.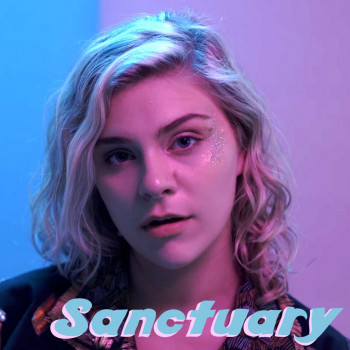 This is a sanctuary
I know better than to let you in
I know better than to let you in
This is holy ground
I know better than to keep you 'round
To set a table for my doubts
Atwood Magazine is proud to be premiering "Sanctuary," Victoria Victoria's first single of 2019. Hailing from Winston-Salem, North Carolina, the four-piece led by Tori Elliott lends soulful and jazzy tinges to their multi-textured pop music, holding nothing back in songs of self-discovery, reflection, connection and disconnect, and so forth. 2016's debut album Coastal Beast displayed the band's impressive range of styles and sound, all set within the context of Elliott's exquisite songwriter and impassioned voice.
I've got it bad, I've seen the light
I speak much clearer when it's night
I'm teaching myself
(I'm teaching my, teaching myself)
That voice soars higher than ever throughout "Sanctuary" as Victoria Victoria pour their hearts out in song.
"I wrote Sanctuary at a time that I felt victim to my own self-hatred and anxiety," Elliott tells Atwood Magazine. "I decided, day by day, to change the language I was using in my internal world, and to redirect my aggression from my own shortcomings to the hatred itself. In this song, I am personifying self-hatred, and basically laying ground rules for what kind of thoughts and behavior would be welcome in my own life. The video was so special to make, because I was able to work with one of my dearest friends, Beth Fletcher. She and I could both relate to the message of Sanctuary, and it made for a really bad ass music video that speaks of teaching ourselves to take power over self-hatred."
This is stationary
An argument you'll never win
Don't paint me with the dark again
This is the final round
Look in the mirror tell me now
Didn't I tell you not to come around?
You've got it wrong, don't twist the truth
You kill the old and rob the youth
I'm teaching myself
Together with bandmate Noah Elliott and choreographer Shaina Bottoms, Tori Elliott takes back her life in the "Sanctuary" music video. Director Beth Fletcher intersperses shots of the three dancing and sitting with intimate portraits of Elliott alone, staring directly at the camera as she sings her song. Such poise and direction captures the inner strength lying at the center of this song: This is not only Elliott's commitment to herself, but also a resounding message of hope for all who struggle with the same obstacles she was facing.
"Sanctuary" is simple, yet effective in sharing the beauty and strength each of us holds within. This is more than being the change you want to see in the world: This is being the change you want to see in yourself. Listen to "Sanctuary" and watch the music video below, and stay tuned for more from Victoria Victoria in the coming months: Something tells us this isn't the last we've heard from this enchanting band.
— —
Stream: "Sanctuary" – Victoria Victoria
[soundcloud url="https://api.soundcloud.com/tracks/622704585?secret_token=s-mG0T6″ params="color=ff5500&auto_play=true&visual=false&hide_related=false&show_comments=true&show_user=true&show_reposts=false" width="100%" height="300″ iframe="true" /]

— — — —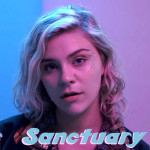 ? © Beth Fletcher
:: Stream Victoria Victoria ::