Regardless of what Pat Benatar says, love is not a battlefield – though it certainly may feel tense, aggressive and war-like at times. DENNY's heart-pumping new single "Something Furious" captures the intense energy and emotion of love – that feeling when you're alone, together, and nothing else matters.
Something furious, you're gonna believe
Something furious, come after me
Something furious, a little release so
Lush and glorious
Listen: "Something Furious" – DENNY
---
2018 is shaping up to be one hell of a year for DENNY: The Atwood Magazine Artist to Watch closed 2017 on a high note with their beautifully intimate "Girls Like You" music video, and today Atwood Magazine is proud to be premiering "Something Furious," their catchy-as-hell new single. A love song with a twist, "Something Furious" continues to prove the staying power of these up-and-comers. Hailing from Minneapolis, the trio of Alexander Rollins, Randon Nelson and Sully caught our attention two years ago with "Bloom," a heavy, explosive number that leaned more toward Led Zeppelin than, say, The 1975?
Talking 'bout yourself
And the way I touch you
Just the way I taught you
You want to get a drink somewhere? (Nah)
You want to get drunk and pick ourselves a fight
So we're not bored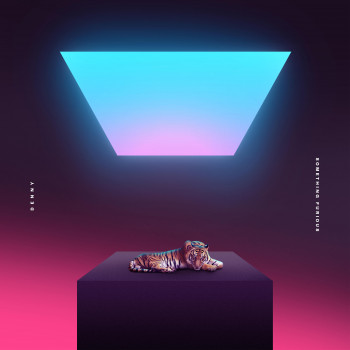 In 2017, DENNY delivered their heat-of-the-moment, rock/pop anthem "Girls Like You." More pop than rock, the track took all the elements that made "Bloom" so great, but reconfigured them to fit a more nuanced sound. The overdriven guitar worked in conjunction with synth pads to drench our senses in feeling. "Propelled forward by a warm, pulsing and ambient soundscape, the song centers around Rollins' incredibly emotive voice – a tool he flexes like an acrobat, dancing through vibrant melodies and swooping proclamations as he tells his complex tale," we wrote in December's video premiere.
It's like falling in love, all over again.
"Something Furious" is what the kids call an "indie pop banger;" it might even qualify as a "bop" – and yes, if you don't know these terms, you're a little behind the times: The dance-pop track finds DENNY crafting a lush, atmospheric soundscape to fill the aural space with warmth. A pulsing whirlwind of bouncing bass, heated drums and frontman Rollins' vocals work together, playing off each other rhythmically and melodically to drown our ears in an entrancing love-soaked euphoria.
Nothing's changed since you're sixteen, come on…
Our fists might bleed but we're gonna knock you out
Something furious, you're gonna believe
Something furious, come after me
Something furious, a little release so
Lush and glorious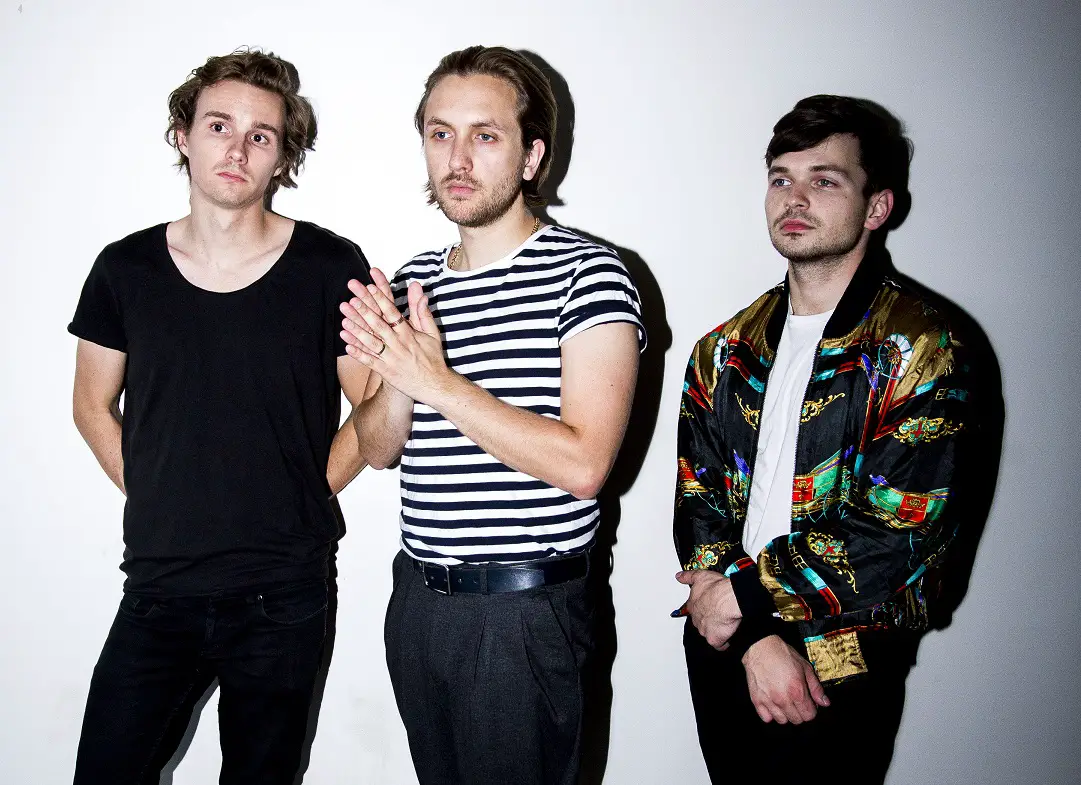 It's the kind of dream you never want to wake from: "Something Furious" infectiously catchy, a vibrant explosion of emotional fire that burns all night long. "Recorded during our sessions in Los Angeles with Eric Palmquist (Mutemath, Bad Suns, Night Riots) in 2017, "Something Furious" is about two people who think it's "us against the world" when really they've got it easy," Alexander Rollins explains. "It's about loving someone and summers in the suburbs."
Enough about yourself!
I thought I told you..
It's the way I hold you
You want to find a vice somewhere? (Nah)
You want to get a knife
And carve our names into somebody's door?
He's playing it safe – something DENNY definitely don't do in song. Tensions rise and our blood begins to boil as the band's bouncing verses lead into their shimmering pre-chorus and no-holds-barred chorus. A sonic roller coaster, "Something Furious" shoots us up and down, through high loops and dark chasms; you'll be holding your breath 'til the very end, by which time you'll be ready to play it again.
Stream DENNY's love-soaked pop anthem "Something Furious," exclusively on Atwood Magazine!
— — — —
? © courtesy of DENNY
:: Stream DENNY ::