Nas' NASIR may not be a masterpiece, but the intelligent, highly aware record is an intriguing and welcome return for the long-absent God MC.
— —
Despite having famously avowed to forever keep his eyes open, on the grounds that "sleep is the cousin of death," Nas has largely been musically dormant over the last six years. No new album has emerged from the champion lyricist since 2012's Life is Good — although, to be fair, he has kept active in plenty of projects in the meantime, including the Netflix productions The Get Down and Rapture.
Still, it just hasn't been the same without one of hip-hop's titans punching out records with the frequency he demonstrated over the better part of two decades from 1994 onwards. Looking to remedy that negative trend is Kanye West, who invited his occasional collaborator (see "We Major" and "Still Dreaming," among others) to a group recording session out in Jackson Hole, Wyoming earlier this year. The resulting seven-track album is one of multiple fruits of that eyebrow-raising outing, along with the Kanye/Kid Cudi collaboration, Kids See Ghosts, and solo records by Pusha T, Teyana Taylor and West himself.
Listen: 'NASIR' – Nas
---
Its compelling origin story aside, NASIR (released June 15, 2018 via Mass Appeal Records) will likely go down as a minor entry in its author's catalogue. This is not just because of its brevity (Illmatic was only three tracks longer, after all) and because it comes at such a late point in Nas' career. Most of the topics addressed here have simply been done better elsewhere. For instance, police brutality is certainly a compelling topic, and Nas makes a decent track out of it with "Cops Shot the Kid." Yet so many more urgent hip-hop records have addressed this issue over the years — from Slick Rick's "Children's Story," which is heavily sampled on this new Nas track, on through Kendrick Lamar's "Alright" nearly 30 years later — that it is hard to envision "Cops Shot the Kid" turning into a standout of this subgenre as the years pass.
More pressing problems can perhaps be attributed to the rapper's age or the unusual nature of this recording session. Nas just doesn't feel as fired up as he has in the past. Granted, it would be quite difficult for a 44-year-old to reconjure the tremendous jolts of energy that were demonstrated on ferocious tracks like "Ether," "One Mic," and "Black Republican" well over a decade ago. But whether it's letting his famous flow become choppier than usual, or doing some odd flirting with French girls on the track "Bonjour," moments of NASIR feel much more awkward than they ought to be, given the caliber of the MC behind them. NASIR never recaptures the excitement of Nas at his peak.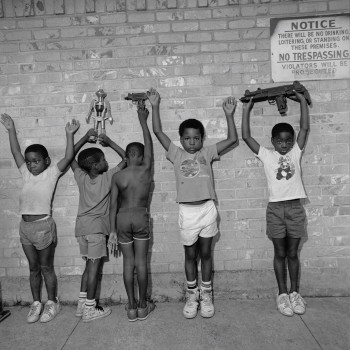 That said, the album is only 26 minutes long, so there's not really enough room to complain all that much. Nas' simple presence after all these years away is cause for celebration in its own right, and the veteran rapper does indeed deliver on several of the album's high points, such as his intelligent sociocultural observations on tracks like "Not for Radio" and "Everything." Whether it be establishing the perils of the music industry ("They try to Hyman Roth me, John Fitzgerald me") or pushing for African-Americans to take pride in their historical achievements ("Abe Lincoln did not free the slaves — progress was made 'cause we forced the proclamation"), Nas does plenty to enforce his status as one of rap's most savant MC's.
The production is also decent throughout — West's beats are all well-crafted and complement Nas' rapping quite nicely. The occasional featured artists also do their part to contribute; shout-out in particular to The-Dream, whose chorus adds immensely to the soft and immersive atmosphere of "Adam & Eve." West's decision to suck out his entire crew for a solitary recording period in one of the vastest and most sparsely-populated of the 50 United States seems to have had its payoffs in terms of inter-artist chemistry.
---
Call it an uneven experiment, or a rough draft of what could have been more refined had Kanye decided to keep his crew out with him in Wyoming a bit longer. At worst, NASIR does little to damage Nas' impenetrable legacy in the hip-hop hallows; at best, it's nice to finally have some new music from the man, after way too long of a hiatus.
— —
— — — —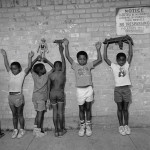 ? © Mary Ellen Mark
:: NASIR – Nas ::