Earl Sweatshirt's first project in years, Some Rap Songs is a sprawling 24-minute suite that takes cues equally from the instability of free jazz and the airtight lyricism of today's most exploratory rap artists.
— —
Since Earl Sweatshirt's last projects, 2015's I Don't Like Shit and Solace, he's been laying low, popping up only a handful of times to provide guest verses and production to a small group of friends, including Denmark Vessey and Mach-Hommy. After a brutal year that saw the deaths of his father, the renowned South African poet and activist Keorapetse Kgositsile, his "uncle" Hugh Masekela, a South African jazz icon, and his close friend Mac Miller, Earl is back with a record that is both profoundly sad and uncharacteristically uplifting.
Released on November 30, 2018, Some Rap Songs is a short set of fifteen songs mostly from before this year (apparently only "Peanut" and the Masekela-sampling "Riot!" were recorded in 2018). It's a concise 24 minutes, but listening to it feels like an hour. Earl's askew, soulful production allows him to work with bizarre rhyme schemes and seemingly offbeat flows, and he packs virtually every moment of the project with heavy hitting bars. Time signature is secondary to feel, and the songs take on a formless quality, especially because Earl repeats certain phrases and ideas in multiple songs, putting them in conversation with one another. The music is for the most part comprised of obscure, chopped up samples and quietly layered drum loops, and it's so dense that it distorts time.
Stream: 'Some Rap Songs' – Earl Sweatshirt
---
The record marks several different triumphs for Earl, whose three-year hiatus afforded him a chance to "find himself," as he discusses on lead single "Nowhere2go" and other Some Rap Songs tracks. His lyricism has never been so crisp and thought-provoking — although the unabashedly lo-fi mixing of his vocals has raised many eyebrows. It sounds like every bar weighs on his soul, as if he's carefully selected every last syllable of each word. Perhaps most influential to the record's sound was his integration into New York's underground rap scene — friendships with Medhane, MIKE, Adé Hakim, and Standing on the Corner's Gio (who contributes to "Riot!" and "Ontheway!") have clearly impacted Earl's sound, which is looser, fuzzier, and more sincere than ever. As Earl himself puts it, "Press, King, Navy, Med, MIKE on the bench."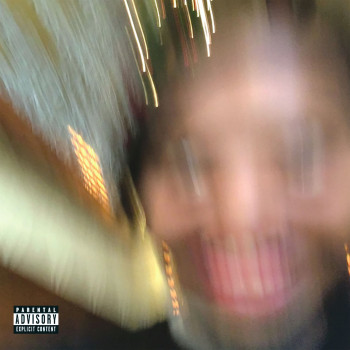 A handful of songs even feature guest production, and its clear that the few people he outsources beats from have a distinct understanding of what makes Earl's rapping tick. Longtime friend Sage Elsesser's beats on "Azucar" and "The Bends" are mindbending and lush in a way that suits Earl's low, exhausted voice perfectly. "Azucar" in particular is one of the most beautiful tracks of Earl's career — a hushed, gooey violin and glitchy vocal loop push him to dissect his relationships and thought processes:
Pedal to the metal
Lost foot and it was sugar
in my gas tank
My cushion was a bosom on bad days
There's not a black woman I can't thank
Hakim's production work with Darryl Johnson is hypnotic on "Nowhere2go" — one of the most unique rap singles of the year — and without a concrete rhythm the beat is grounded by samples instead of percussion, creating a strange rift that Earl raps over with candor. One of the more delicate tracks on the record, "The Mint", was produced by Earl's touring DJ, Black Noi$e, and features a swirling introductory verse from Navy Blue (Elsesser). And the grimy "December 24" was crafted by Denmark Vessey, another elegant beat that Earl stomps over, enunciating his view of himself in the process. He concludes by entwining his uncontrollable legacy and personal life in an irregular set of bars:
Bad apple, daily clashin' with my kinfolk
Bad acid did damage to my mental
Show you right, it took
some passages to get grown
They been called me
savage from the get go
Most of Some Rap Songs was produced solely by Earl, and his broad musical influences and versatility have enabled him to chip away at a pack of disorienting beats. The record's first three tracks exhibit his affinity for lopsided jazz and funk samples and the atmosphere only attainable on a home-recorded project. On opener "Shattered Dreams" Earl syncs up a soul sample that sounds like it's starting off-beat, a lopsided bass, a jagged guitar, and a hissy vocal harmony that loop over and over, to an almost dizzying effect. "Red Water" matches up a short, head-slapping drum sample with what is surely one the craziest vocal samples ever, a whining voice trembling up and down, almost uncertain of its own tone. Earl raps the same bars throughout the entirety of "Red Water" but the whole track is so cerebral and emotional that it's hard to tell:
Yeah, I know I'm a king
Stock on my shoulder
I was sinkin'
I ain't know that I could leave
Papa called me chief
Gotta keep it brief
Locked and load,
I can see you lyin' through your teeth
Fingers on my soul, this is 23
Blood in the water,
I was walkin' in my sleep
Blood on my father,
I forgot another dream
I was playin' with the magic,
hide blessings in my sleeve
On the third track, "Cold Summers," Earl runs a lyrical marathon over smooth, spacey jazz chords. This sequence of songs is an arresting introduction, pulling out as much emotion as possible from an alarmingly fresh set of samples.
---
In that same vein, from "Eclipse" to "Riot!" (and also on "Ontheway!"), Earl takes his production to a legitimately surprising level, with some of the most avant-garde and still infectious cuts in rap this year. "Ontheway!" loops a swirling instrumental with one of the catchiest organ riffs of all time — its outro reveals the source material, a smoked-out soul sample that comes and goes far too quickly. "Eclipse" and "Veins" are each made up of what are effectively free jazz loops, the first self-composed and the latter a warped Curtis Mayfield sample. "Peanut" is a devastating tribute to his father, and Earl delivers some of his most somber lyrics over a stuttering and nearly unintelligible instrumental:
Death, it has the sour taste (Sour taste)
Bless my pops, we sent him off
and not an hour late
Still in shock and now my heart
out somewhere on the range
At the end of "Peanut" Earl pays tribute to "Uncle Hugh" before launching into the instrumental "Riot!", which is — in part thanks to co-production from Gio ("Shamel of SOTC") — somehow so fresh that it sounds like Earl driving off into the sunset, spliff in hand.
The most staggering track on the record may very well be "Playing Possum," which is in theory another instrumental, since instead of rapping Earl samples his mother and father. The beat itself is airy and ambient, a pounding drum loop in the back providing most of the rhythmic framework for his parents' appearances. Weaving together a speech his mother gave a decade ago in which she thanks her colleagues and family for their support, and a recording of his father reading his poem "Anguish Longer Than Sorrow" to a large audience, Earl creates a vivid portrait of the home life he never had, one with his parents in conversation. After his mother expresses her gratitude for those who have "put up with crazy schedules, short tempers, mad dashes, and all the rest," his father recites, "To have a home is not a favor" — together, they provide a weighty reflection of Earl's upbringing, before the audience explodes into applause for the late poet.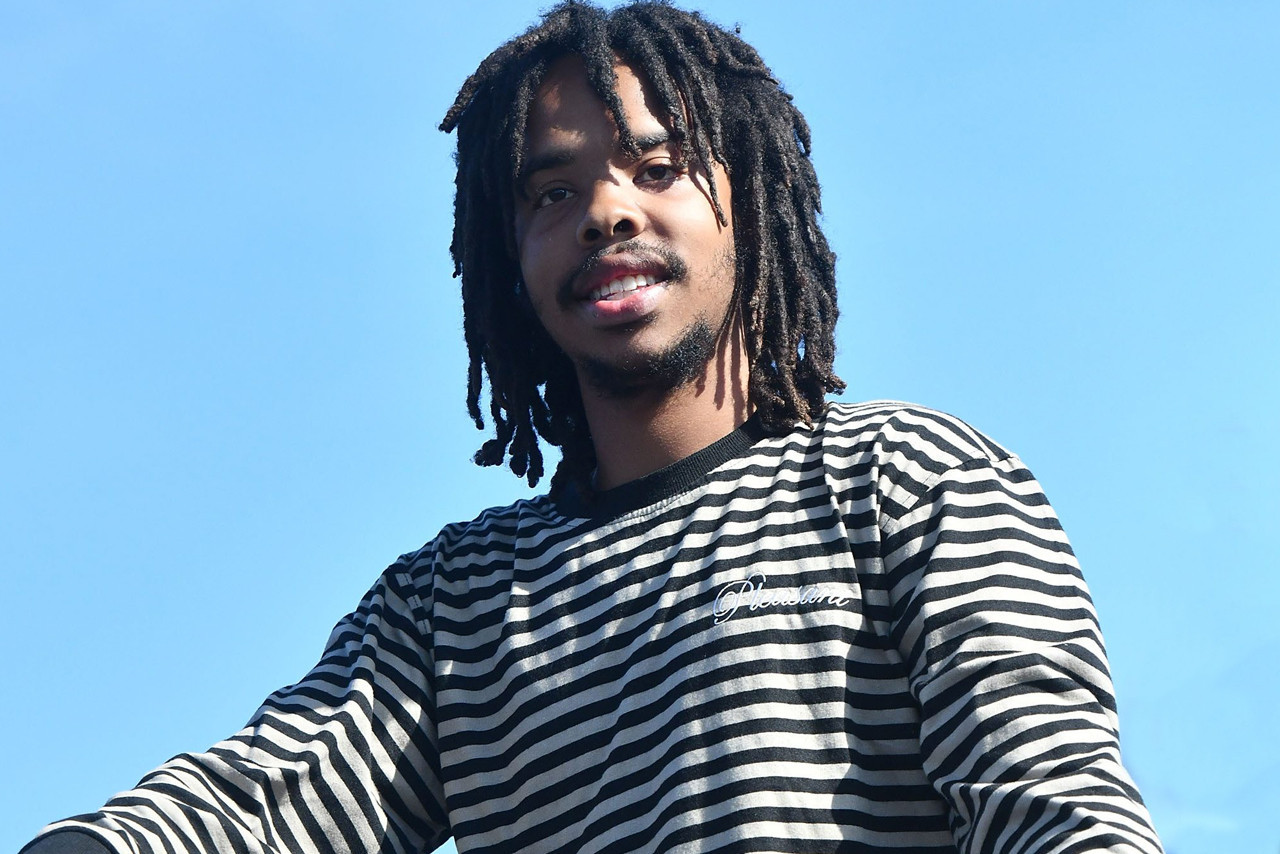 Lyrically, Earl complements the record's heavy thematic content and thickly layered production with truly breathless performances, dancing circles around beats that it is hard to imagine anyone else sounding competent on. Earl somehow nudges his way into the deepest crevices of these songs' rhythms, manipulating the way words sound in order to stitch them together. Using this ability, hr manages to record perfect intro and outro hooks, respectively, on "Ontheway!" and "The Mint." The way he smoothly opens "Ontheway!" is deceptively brilliant, softly framing out the song's pulse:
Yo, yo, yo, yo, yo, yo, yo
Do you n*ggas know?
Alright, check it out
bro, bro, bro, bro
Look, uh, yeah, yeah
Uh, shit, uh, yeah
"The Mint" finds him treading more literal but also more poetic terrain, condensing his priorities and artistic approach down into a labyrinth of a refrain:
Lotta blood to let,
peace to make, fuck a check
Uh-uh, lotta blood to let
peace to make,
give a fuck about a check
Although the lyrics on this album really need to be heard in context, with both the music and Earl's unique delivery style, there are a countless short excerpts that demonstrate his self-expressive mastery. His bars often swerve through rhythmic expectations, with words and syllables landing in unexpected places, as is the case on "The Bends" when he draws out "landlord":
Bada bing, bada bam
It's the puppet master,
all of the strings in my hand
Peace to my mans
gotta go be with your fam more (For real)
For real, I feel like the landlord
On "Loosie" he concludes his thoughts with a dismissive yet dexterous account of his own lengthy career:
Long trip, sifting through memories over dumb spliffs
Young man, flung soliloquy
off the tongue-tip, uh
Uh, uh (Worth it)
He packs in a series of tongue twisting head-scratchers on the enthralling "Ontheway!", touching on his drug use, self-destructive tendencies, and insular personality:
Don't know what I'mma say
Cause I don't label the bags
I stay in 'em
See you shooting but your angles is trash
Don't play with us, I revisit the past
Port wine and pages of pads
Momma say don't play with them scabs
It's safe to say I see the reason I'm bleeding out
I need you now, closed lips
make the mouth breathers frown
Two's a team, three a crowd
His verse on "Eclipse" is a true marvel to hear, a thoroughly honest investigation of the daily anxieties and pressures that he tries his best to sidestep:
The signs say we close to the end (Close)
My mind state sober, I'm bent
Over the pit, pokin' the flames
Hopin' I don't total my shit, that's me though
Play the game no cheat code
Had to dish 'em a free throw
Ya mouth runnin' when you depose (Facts)
Facts, it's rugged on the peak
Don't stumble, serve culinary treats, bro (Please)
The herd hungry, gotta eat (Woah)
Why its so muddy in the creek, poet?
The vast majority of the album loses something in description, and all of the details above only make up a fraction of Some Rap Songs' 24 minutes. The record is almost overstuffed, switching up beats roughly every minute, each track packed tight from end to end with slick rapping. The songs are so addicting, though, because of their intrinsic beauty and also Earl's remarkably developed, wholly authentic voice. Everything sounds so smooth that even in such a short time, Earl manages to shape an entire world around his music—thanks to "Riot!" in particular, that world is sunnier and more welcoming than ever, if also more experimental. Despite Earl's clear incorporation of many of his close collaborators' aesthetic visions (he actually reworks a few of MIKE's own bars on a couple of tracks), in addition to his more prevalent sampling of others than on past records, Some Rap Songs never compromises on his own vision, instead doubling down on efforts toward unifying the tracks in a completely organic way.
The record's cover art is a thorough and well-considered embodiment of Some Rap Songs' entire vibe — entirely unsettled, nearly in focus but not quite. The photo's details are still vaguely discernible, namely Earl's blurry face and floating, penetrating eyes. The album, for what it's worth, sounds how this picture looks—unpredictable yet calculated, blurry and distorted yet well-defined. Earl himself has suggested a link between his cover art and the infamous Mr. Krabs meme, which has acquired an uncomfortable poignancy in recent years — but he already has a bar about precisely that on "Veins":
Stuck in Trump Land,
watching subtlety decayin'
— —
Stream: 'Some Rap Songs' – Earl Sweatshirt
— — — —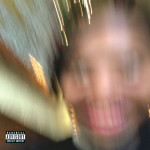 ? © Earl Sweatshirt
:: Stream Earl Sweatshirt  ::