Rollicking with heavy indie rock, "The Night We Crashed Your Dad's Car" finds New York's Nick Cianci moving on by standing still
"The Night We Crashed Your Dad's Car" – Nick Cianci
[soundcloud url="https://api.soundcloud.com/tracks/594436284?secret_token=s-st6LB" params="color=ff5500&auto_play=true&visual=true&hide_related=false&show_comments=true&show_user=true&show_reposts=false" width="100%" height="300″ iframe="true" /]
---
Love, like a traumatic experience, can't be erased from your mind or heart…
Every heart finds its own way to heal. For Nick Cianci, reconciling his breakup with life's continuity required some way of capturing his feelings toward that significant other in such a way that could preserve them, before they were replaced or faded away. Rollicking with heavy indie rock, "The Night We Crashed Your Dad's Car" finds New York's Nick Cianci moving on by standing still – dwelling in the power of memory and the everlasting connection of shared experience.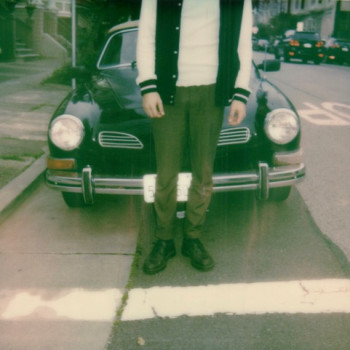 Tell me dear you don't forget
the night we crashed your dad's car
You were crying and I was bleeding
Though he didn't seem to care
I doubt that you'd forget
the night we crashed your dad's car
But how about that old feeling
you swore you'd always have?
'Cause I just want you back again
I just need you here again
Atwood Magazine is proud to be premiering "The Night We Crashed Your Dad's Car," Nick Cianci's second single of 2019 (following January's "Goodnight, and Happy Birthday!") Hailing from Philadelphia and now based in New York, Cianci graduated from NYU's Clive Davis Institute of Recorded Music in May and released his debut single, "Your Notebook," shortly thereafter. Debut EP High Fidelity Depressed later followed in summer 2018, and Cianci has since split his time between his solo career and playing guitar for acts like Del Water Gap and SAMIA.
An engaged member of Brooklyn's indie rock scene for some time now, Nick Cianci's music can at once be described as "soft with an edge," or "tender hard rock." Armed with an electric guitar and earnest, expressive vocals, he delivers something of an alternative blend of John Mayer and Bruce Springsteen: His low-key blues rock style and classic form of storytelling separate him from his contemporaries, giving his songs a depth we seldom hear in modern music.
While "The Night We Crashed Your Dad's Car" is no "Danny, Dakota and the Wishing Well," the track offers plenty of plot and substance for those looking for a deeper, transformative experience. Cianci lures us in from the start with the line, "Tell me dear you don't forget the night we crashed your dad's car," springboarding into a full tale of connection, vulnerability, memory, and inner strength:
I don't claim to remember
when they towed it away
I was too busy trying to
calm you to recall my name
But I guess none of it matters
cas what's done is all the same
I still have that old
feeling bruised on my brain
Cas I just want you back again
I just need you here again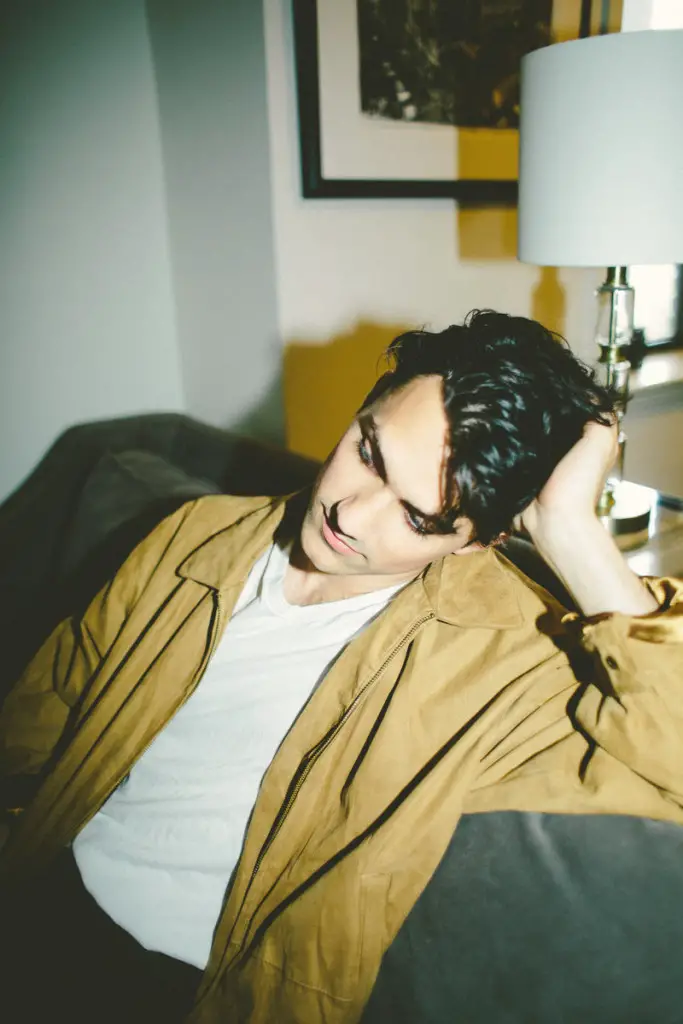 "It's funny, this song feels like the most personal song I've ever written, even though, ironically, the car crash narrative is totally fictional," Cianci tells Atwood Magazine. "The idea of the song came to me a few weeks after I had gotten out of a long-distance relationship. I just couldn't reconcile the idea of moving on from this person with the reality that, in time, everyone inevitably moves on and fills the void with something else. It made me think about how our memories work and how our brains process traumatic experiences. You can suppress the memory, intentionally or not, but you'll never be able to escape the visceral feeling you had from that event."
He continues, "My dad broke his leg playing football in college and despite being healed for many years he still looks down at it every once in a while and reflexively pulls it back when he remembers that game. So for the song, I used the image of a car crash to make a case that love, like a traumatic experience, can't be erased from your mind or heart — no matter how badly time wants to wipe it clean. The lyrics outline this sort of helplessly pathetic syllogism, like "Remember when we wrecked your dad's car? That was pretty fucking intense. There's no way you could forget that one, just like there's no way you can forget this incredibly special thing we have — or had." Even though the song is kind of a metaphor for the end of the relationship, the lyrics are intentionally pretty blunt and literal. It was my way of dealing with this fear of being forgotten by the person I cared about most, and obsessing over the idea that moving on somehow undermines what we had."
What's so wrong to think
you and I will never die
We're too young to
make sense of an end
I'll bottle my dreams for you
and wait if you want me to
And I'll stay the same
Cas we just work best that way
He's a young, fresh voice still figuring everything out, but Nick Cianci has already made an incredible imprint in under 12 months. His music is heartfelt and earnest – with as much energy invested in the lyrics as is given to the music, the feeling, and so on. Stream "The Night We Crashed Your Dad's Car" exclusively on Atwood Magazine for a dive into the poignant depths of longing and heartache.
Those in the New York area can catch Nick Cianci at at Baby's Alright on May 6th, as he opens for New Jersey sginer/songwriter Adam Melchor.
"The Night We Crashed Your Dad's Car" – Nick Cianci
[soundcloud url="https://api.soundcloud.com/tracks/594436284?secret_token=s-st6LB" params="color=ff5500&auto_play=false&visual=true&hide_related=false&show_comments=true&show_user=true&show_reposts=false" width="100%" height="300″ iframe="true" /]

— — — —
? © CJ Moy
cover art © Muriel Margaret
:: Stream Nick Cianci ::