Psychic Shakes' sophomore EP 'Unsaid' is an intimate confessional: An alluring adventure into the depths of an artist during their moment of truth and self-discovery
Stream: "Wage Slave" – Psychic Shakes
---
I'm not as taciturn as I was messed up, oh I'm so unsure…  
Psychic Shakes' sophomore EP is an intimate confessional: An alluring adventure into the depths of an artist during their moment of truth and self-discovery. Indulgent, dreamy, and utterly intoxicating, Unsaid soars on psych-tinged wings as one of Brighton's brightest finds his voice and strips his soul.
I found a little space to drift inside
I was searching for a way to fall behind
Gotta tell my friends I'm sick and blind
I've got a keen eye on my state of mind
Heartache
I'm overwhelmed baby, I'm losing
This feeling I had in my ribcage
I'm cynical of it all
Darling let's get away suddenly
– "Suddenly," Psychic Shakes
Released October 2020 via Brooklyn indie label Good Eye Records, Psychic Shakes' Unsaid is a stirring eighteen minutes well spent. The sophomore song collection from Brighton, UK-based singer/songwriter Max McLellan finds the artist tearing down his walls and letting the music and lyrics flow out naturally. Upbeat and effervescent, self-reflective and brooding, Unsaid unravels an impressive array of experience and emotion in its short, yet enthralling run.
The record arrives a full four years after McClellan's debut Psychic EP introduced his Psychic Shakes persona.
"I was a total novice when I released my first EP," McClellan says. "To put it into perspective, I think when I wrote 'Kings,' I had only just installed Garageband and didn't know how to use it, and had maybe written one or two other song ideas. Total fluke. I didn't even own an XLR cable. I plugged the microphone directly into the interface and was singing whilst holding the interface in my hands. I did that for all the songs on ​Psychic​. A little while after I had released the EP with Hail Hail Records, someone uploaded the song onto Youtube and the algorithm helped it get more exposure than I ever expected. This spooked me a bit, because I didn't want anyone to find out I had no idea what I was doing, so I went inward. I only ever thought my friends would hear it."
"Unsaid​ is an attempt to reclaim my artistry, in whatever form, but also it shows that I have developed and I'm absorbing different things now. I think it shows that I don't want to stand still and just release the same music over and over again. I want to develop and grow as an artist, and ​Unsaid​ is a statement of that fact."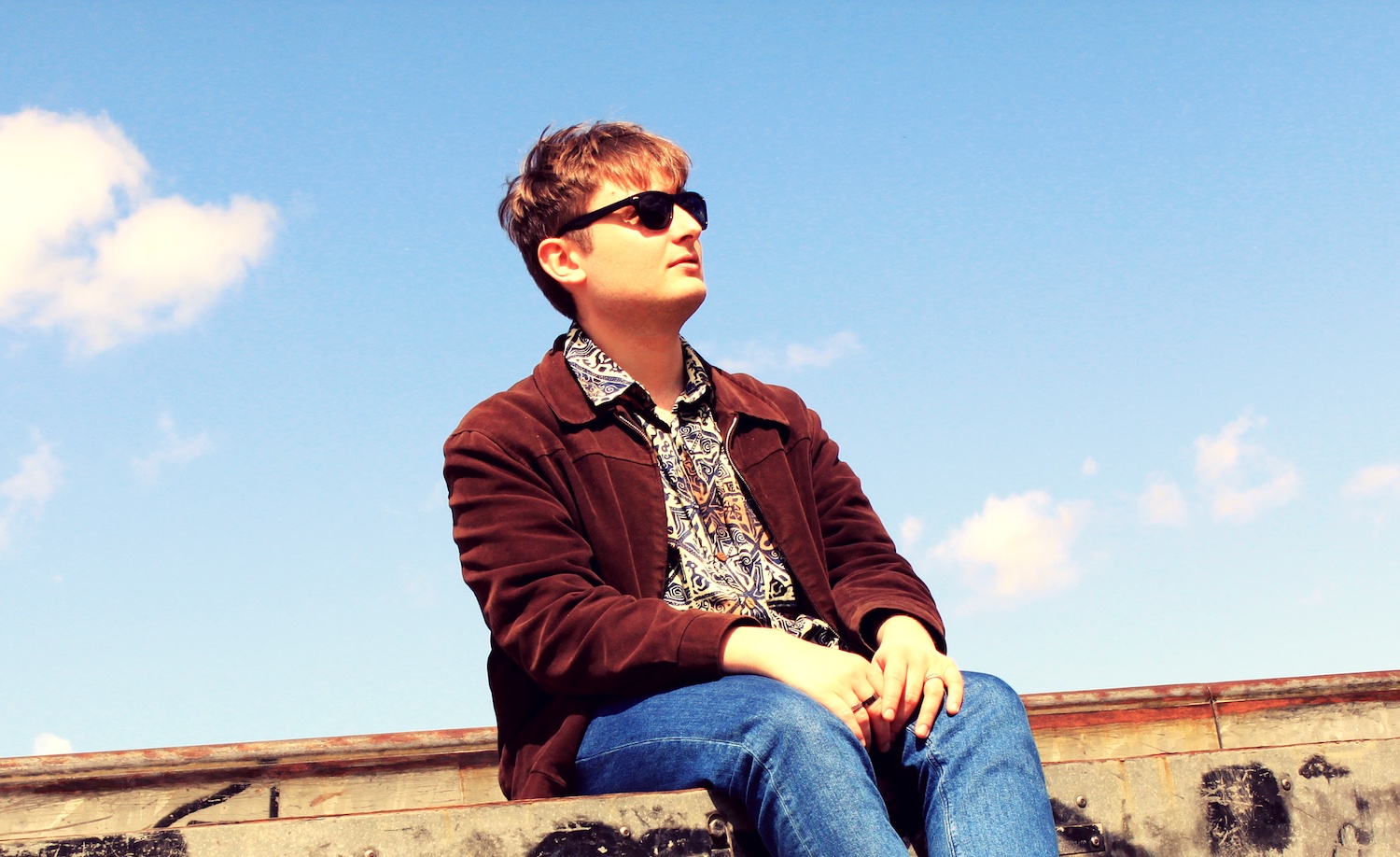 If Psychic laid the groundwork, then Unsaid is Psychic Shakes' first definitive, thorough statement. The EP comes in the wake of challenges and changes that forced the artist out of his comfort zone, both for his own growth as a person and for his musical development.
"For a long time I had struggled with writing music and had a period of creative block for several years," he says. "I must have scrapped about 3 albums' worth of music over 3 years. I'm glad I did scrap that stuff, because I imagine I would have regretted releasing it. I wasn't ready and needed time to work on my craft and gain some self-confidence. Unsaid was an attempt to step into the light a bit more, rather than hiding behind fuzzy vocals and spring reverb."
The very title "Unsaid" bears considerable meaning for Psychic Shakes, who considers this record to be his most personal work to date. "I felt like I had the confidence to talk about how I was feeling and reveal myself to other people a bit more. I would've liked to have this confidence a long time ago, it's essential in being a musician, but to have it in itself is a blessing. I hadn't made an EP for a while that didn't end up on the scrapheap. Also a lot of lyrics just sort of ended up being confessional and conversational. I had consciously tried to avoid the self-censorship in my lyric writing, which I had imposed on myself for a long time too."
This willingness to embrace vulnerability helps make Unsaid's songs relatable and ready for connection, but it's the combination of these themes with Psychic Shakes' evolved sound that truly makes every moment catchy and memorable.
"I wanted to be a bit more laid-back about things first of all," the artist recalls. "I wanted to approach things with a more lighthearted attitude, with humour and honesty. I also wanted to develop my production chops, and not write in a linear way. I think I just about ticked those boxes on a personal level. The only thing that could have potentially changed was that I was unsure about 'Wage Slave'. I nearly didn't include it because I was concerned it would be misconstrued, or just flop. I'm glad I left it in though, really glad."
"Wage Slave" plays a pivotal role as Unsaid's compelling opener. An immediately resonating track, the buoyant and fuzzed-out song delves into the monotonous toils of the 9 to 5 with an almost joyous melodic disposition. Surfy and warm, it's a dynamic and fitting start for this new chapter in Psychic Shakes' career.
Girl I didn't make it in today
I woke and had to call my work to say
I'm ill, I need another stoney day alone
God another fifty years of this
Will I be rich enough to reminisce upon
The days we couldn't pay our way in life
I'm just a wage slave
Short on my rent again
Stuck in my early twenties
Hey but I can't complain
I'm just a wage slave
Calling in sick again
I'm just a wage slave
Call me a wage slave
"I've always had jobs, but never had a career, that's the killer," McClellan explains. "I know what I'm passionate about, but weaving that into a career is challenging for anyone. I think everyone goes through exactly the same thing with any job they've worked. The amount of shifts I covered for people who didn't show up, or times I stayed waaaay behind at work with no overtime. Who am I doing it for?! Everyone has false starts and work troubles when they're in their early 20s, and I wanted to vent about it. I don't think there is such a thing as a job for life in our generation in the same way there was for previous generations. All you can do is laugh about it really."
Songs like "Suddenly" and "Had to Stray" help flesh out an expansive and intimate artistry that, as McClellan shares, largely comes out of experimenting with sounds and styles, and letting inspiration take its natural course. "The majority of those sounds on 'Suddenly' and 'Had to Stray' came from experimentation," he notes. "The breakdown of Suddenly' is a heavily modulated reversed guitar solo which is gradually panned from left to right. 'Had to Stray' was from a recording of me playing a synth, which was again manipulated beyond recognition. It's one thing to just sit down and write the chords to a song and build from there, but sometimes a lot can come from just messing around. Experimentation and taking risks is crucial. Creativity doesn't have to be a battle if you allow yourself to be playful."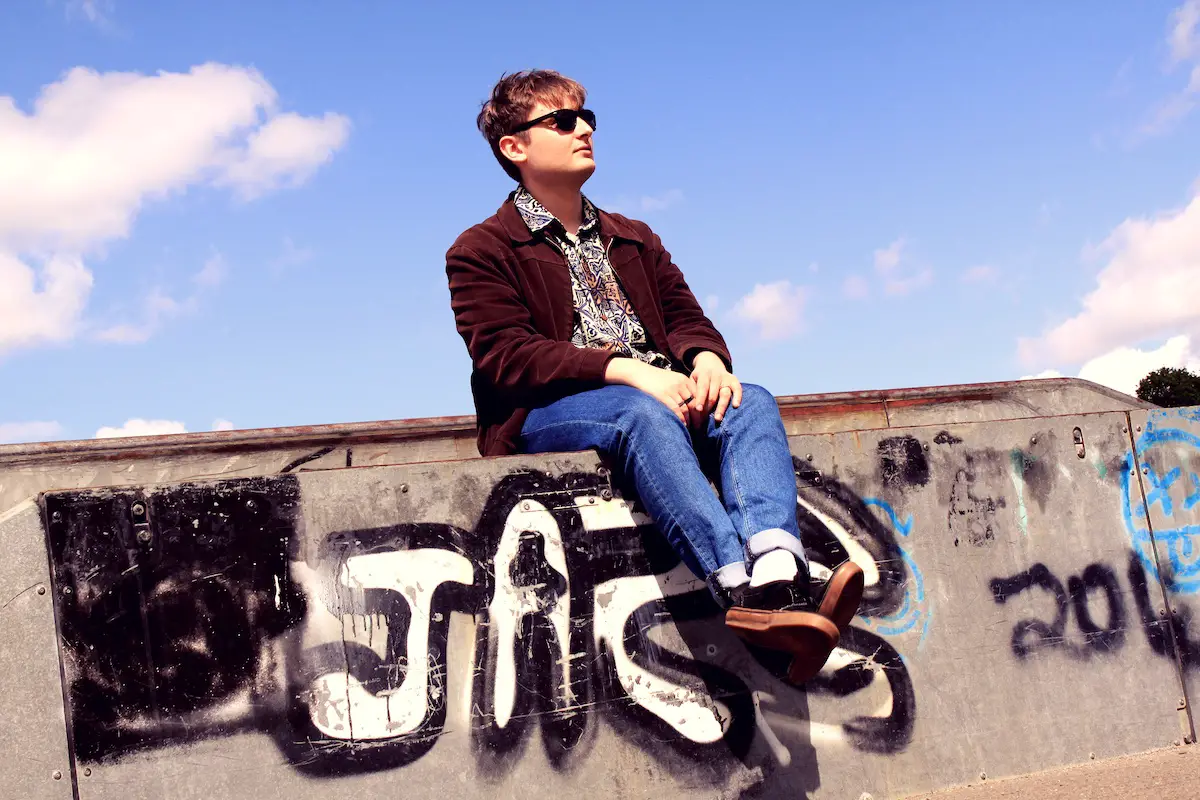 Unsaid's eighteen minutes go by fast, but Psychic Shakes leaves his mark on an unsuspecting listener – enveloping the senses with bright, dazzling sonics and nuanced, emotive sentiments.
It's an immersive set the artist can look back on proudly, and he does.
"I hope listeners just enjoy it and feel like they own my music in a way, just by relating to it. My biggest takeaway is that honest lyricism and a bit of musical experimentation often leads to the most satisfying results on a personal level. Not taking myself too seriously is one thing I've learnt too. At the end of the day it's just music; creativity is supposed to bring happiness."
These songs bring an abundance of happiness – along with a slew of other complex emotions that can unravel you, the way they unraveled their maker.
Experience the full record via our below stream, and peek inside Psychic Shakes' Unsaid EP with Atwood Magazine as Max McLellan goes track-by-track through the music and lyrics of his sophomore EP!
Unsaid is out now via Good Eye Records.
— —
Stream: 'Unsaid' – Psychic Shakes
:: Inside Unsaid ::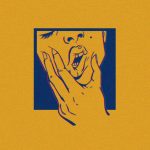 — —
Wage Slave
Basically talking about the monotony and boredom of doing a low paid hospitality job in your early twenties. Dreaming about being financially secure and able to provide for the others that you love. It's a light-hearted, humorous song about unemployment, and the reluctance to be part of the grind. It's also a nod to some of the surf-driven pop I was more keen on when I first started making
music.
Suddenly
"Suddenly" talks about the outsider mentality of not wanting to be part of a society obsessed with social media. The way humans are now connected in a globalised, unnatural way is incredible, and there are many benefits to our new found connectivity. But sharing, posting, and talking to people online is a weird liminal state that I don't like being a part of, but in some ways it's crucial to be part of the machine in order to stay relevant and in touch with people. Suddenly is an ode to not giving a shit about what people think about you online, and based on conversations I've had with people about one day escaping it all.
Last Night
"Last Night" is another easy going song, based on a time when my girlfriend was away. I went out to buy Kahlua to make some white russians, but my card got declined. It's not 100% true, but the overall theme was that I missed my girlfriend when I was drunk once, and was reminded of how awkward I was around her when we first met.
Had To Stray
"Had to Stray" is a song about a past relationship. It's a goodbye essentially. I knew this person when I was much younger, and far more insecure, and emotionally unavailable. It's an apology for my behaviour, but also an acknowledgement of my own faults and forgiveness of myself.
Waiting For
This is just a fun song. The lyrics were initially about waiting for a time when I could be happy. I sort of realised in writing the other songs that I can't just wait for things to happen, and have to do them. Instrumentally I like the song, and wanted to leave it in as I felt it once had a thematic place on the EP.
— —
— — — —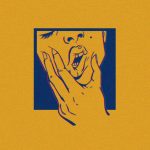 ? © Good Eye Records
:: Stream Psychic Shakes ::
---