Only now in this period of introspection, of an Ireland looking in on itself without the distraction of imported cultures, we must harvest what is truly ours. Our musicians, our television, our artists who have kept us from the brink of insanity during this pandemic. To them we owe our sanity, and must repay them in platform and popularity.
In the past decade, the definition of the Irish musician has undergone a critical shift, breaking free from the age-old brand of Irishness and what exactly it means to identify as such; a rebrand long overdue. There is no longer one voice to represent who or what it is to be Irish. Long gone is the era of one man and his guitar defining identity in the corner of a pub while nursing his pint. That's not to say that the traditional ballad is extinct. It's simply changing.
What was once a man pouring his heart out through songs of woe and revolutions is now a punk quartet from Dublin singing about Carrolls cigarettes. It's a Zambian-Irish poet rapping about Centra, or four queer women writing harmonies on the Liffey. We are entering a new and exciting era of cultural transformation in Ireland. We are Irish rappers, poets, and trailblazers – forces to be reckoned with.
Listed below is just the cusp of this great shift in the Irish genre and by tomorrow, or next week, we will have a dozen more new artists flocking to studios, documenting and recording this constant shifting identity that is Irishness.
– Christine Costello, Limerick, Ireland
•• •• •• ••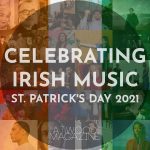 Our featured artists include Autre Monde, Bedrooms, Bleeding Heart Pigeons, Citrus Fresh, Denise Chaila, Dermot Kennedy, EDEN, Glen Hansard, Hozier, Junk Drawer, Lisa Gerrard & Jules Maxwell, NewDad, Orla Gartland, Pillow Queens, REYLTA, ROE, Sinead O Brien, Slyrydes, Soda Blonde, The Coronas, and Two Door Cinema Club!
Celebrating Irish Music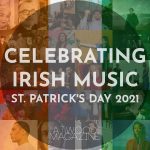 :: Soda Blonde ::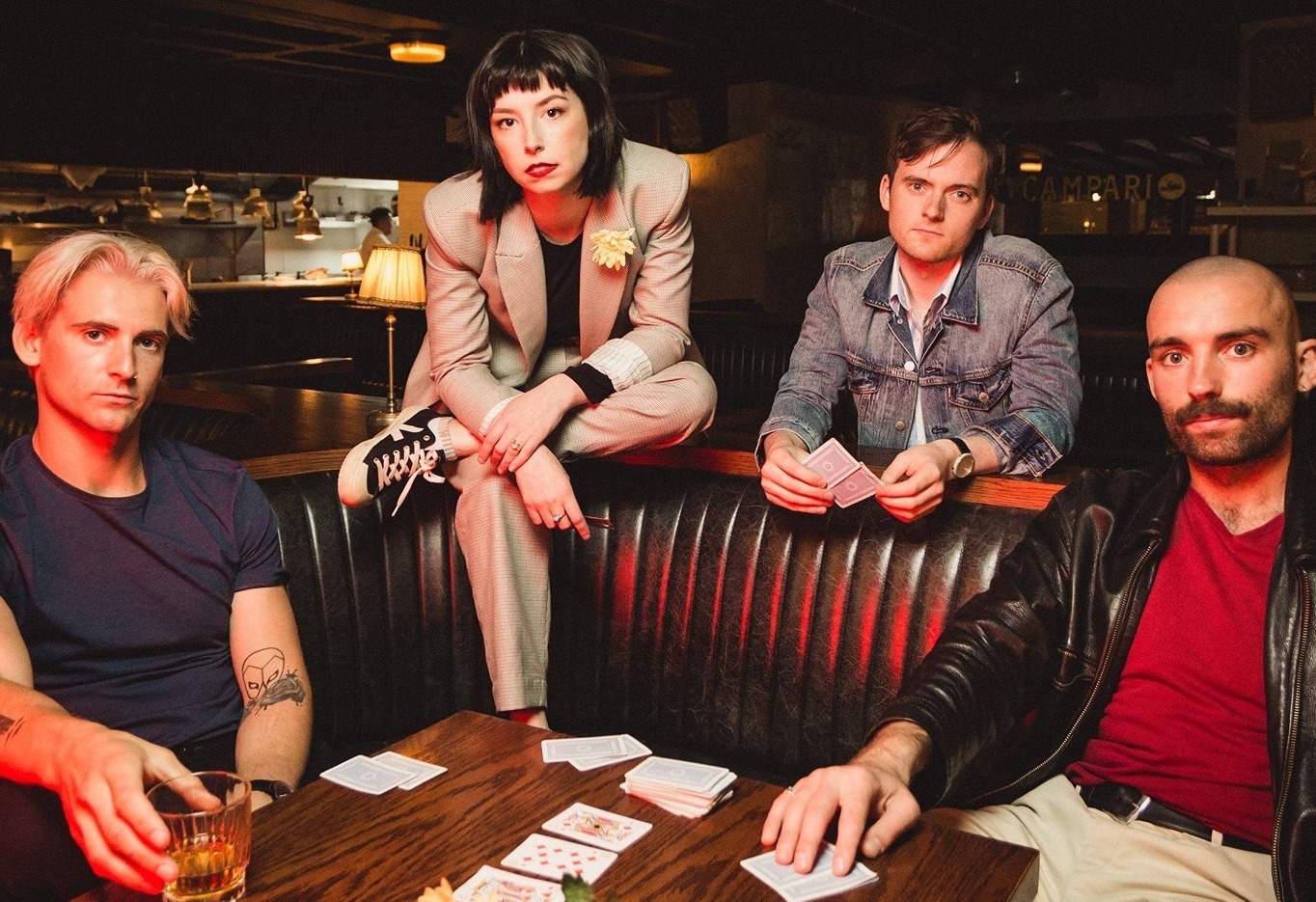 I have no qualms or reservations about calling Soda Blonde one of the best bands in Ireland right now. Lead singer and songwriter Faye O'Rourke is making true magic alongside her musical family of Dylan Lynch, Donagh Seaver O'Leary, and Adam O'Regan. An Atwood Magazine artist-to-watch since their debut, Soda Blonde formed following the dissolution of the critically acclaimed Irish band Little Green Cars, and finds four of the five former members soldiering on, stronger than ever with a soul-stirring, pop-inflected sound. Their stunning debut EP Terrible Hands is one of late 2019's standouts (I describe it as a "deep breath of fresh air"). The title track "Terrible Hands" radiates with tense emotion as O'Rourke describes a faulty relationship, eventually exploding into a dazzling and instantly memorable chorus:
You stay out all night
, I know cash is king

Why my surprise I just don't know

You never ever get me home
You call her my name, christening my jealousy

Fumble the edges of this skin

I guess I thought it was our thing
You know
 and your hearts in mine
but you tell me all the time

I'm in terrible terrible terrible hands

Oh I'm in terrible terrible terrible hands

Oh I'm in terrible terrible terrible hands
While "Terrible Hands" remains one of Soda Blonde's most definitive statements, their 2020 releases were equally as breathtaking. Conceptualized, written, recorded, produced, and mixed in COVID-19 imposed isolation, the band's second EP isolation • content arrived mid-May as a beautiful, timeless soundtrack to separation and disconnect, love and longing, heartache and hope. Its catchy track "Motion" is one of Atwood's songs of the year, and as a tight-knit whole it is raw and uninhibited, a product of its time that so seamlessly captures this moment in history: Namely, life in lockdown.
Later on in September, Soda Blonde released the intimate and aching indulgence "Love Me World," a musical seduction full of confessional lyrics and sweeping grooves that both dazzle the ears and caress the heart. A cinematic success, it ended up being one of my most-streamed songs of the year – perhaps because of just how easy it is to play on repeat, letting the music swirl around you and over you. If they hadn't already, Soda Blonde have come into their own with a flare for the intimate, the compelling, and the impassioned: Their intimate songs capture moments of reflection and instability, turmoil and self-discovery with effortless nuance and respect for subtlety. With their debut album slated for 2021, Soda Blonde have nowhere to go but up.
:: Citrus Fresh ::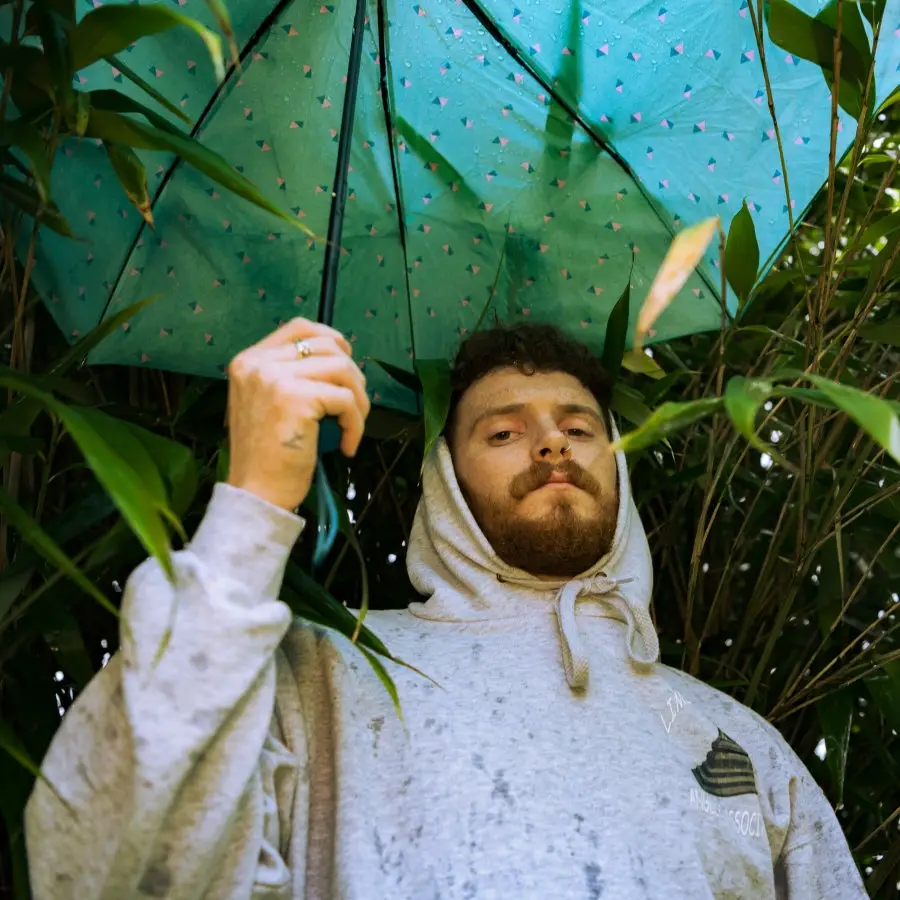 Limerick artist Citrus Fresh's jazz-infused debut is the epitome of the modern Irish sound.  Released last December, 'Operating System' features the raw, emotive lyrics of Citrus Fresh, processed from the perspective of the computer in the studio of music collective, PX Music. Interrupting snippets of monologues divide each track, splitting this work into something both artificial and undeniably real; emotion is rife in this Windows XP soundscape.
'Operating System' is brimming with ambition and originality with a production quality that could hold its own on a global platform, complimented by raw, introspective storytelling that captures the hyper-specificity of being Limerick, and being present. Citrus' acute attention to detail is one of many riches present in this gritty debut.
Like most concept albums, it reaches its full potential when listened through fully and chronologically, following the breadcrumb trail of Windows XP sound effects towards its penultimate climax, 'Fishing'. One of several collaborative tracks on the album, 'Fishing' features verses from two other rising stars, Strange Boy, and MurLi, both remarkable musicians worth exploring. I've chosen to feature this track as a showcase of all modern Ireland is; a thrilling amalgamation of genre, influence, and cultures.
:: Denise Chaila ::
Late last year, Denise Chaila's debut mixtape dropped, changing the way we perceive Irish rap forever. Chaila is an icon, the personification of a cultural revolution within Ireland, and a leading example of what modern Irishness is. This feat is even more astounding when you consider the juggling duality of her music; the voice of her roots beautifully complementing that of her home, weaving together as if the Irish identity was always made to be blended.
Chaila's music is a testament to the unwavering perseverance of a generation grappling for identity. It demands recognition in every note, condemns the dense gatekeeping of what Irishness is or should be.
"What's Irish rap? It's a sound that you can't predict!" – Chaila
'Anseo', meaning present in Irish, shouts loudest in Chaila's impressive tracklist on Go Bravely. The single release features a verse from fellow Irish rapper Jafaris, and further accompaniment from Chaila's narolane collaborators, MurLi and God Knows. 'Anseo' is a celebration of Irishness, identity, and change. Everything from the pulsing, vibrant rhythm of the track to Chaila's charismatic lyric and performance exudes power; in identity, in life, in presence.
:: Slyrydes ::
Slyrydes may be Ireland's best band without an album out. Their singles, including recently released "Boy In The Deb Suit," which showcases their passion, rage, and undying dedication to mental health. Their song walk with tiptoes on a cliff edge, leaving you sure it'll fall off at some point. It usually does, into the most melodic, moving chaos you've encountered in a while. It's fast, raw and everything a punk band should be. The standout—and trust me, that's a tough choice—is "I Claim To Be Intelligent," as I wrote about extensively here (and tell my friends about constantly.)
The album is ready—and it's amazing. Now they just sit and wait for the world to calm down and be prepared for their new favourite punk band.
:: Glen Hansard ::
Glen Hansard makes rainy day music. The solo music of 50 year old Irish singer-songwriter, most known for the film Once and his band The Swell Season, is often so subtle you involuntarily lean in to even hear. His songs are often melancholy and lonesome.  But these qualities take on different meanings with "Cold Comfort," released in June of 2020. The song carries all of Hansard's signatures: muted piano, relaxed drums, intimate vocals. "And it's little comfort I know / But it's raining all over the world right now," he all but whispers, and it's a psalm. Despite the song's title, there is comfort in his wam sounds.
The streets are quiet but for
The sound of birdsong
And there's no rush on us now
Well it's slow going
And it's slower still here
We'll get through if we pull together now
In June, the world was only a few months into quarantine, and there was no end in sight. No vaccine to think of. Hansard was right, it did feel like little comfort to think of everyone on Earth experiencing the same rain, the same hardship – but it was a comfort all the same. There is comfort in universality. Storytelling is so woven into the traditions of Irish music. Stories, where universal truths are made and sold. The song ends suddenly and on an unresolved chord, with a statement that feels like a question: "But the worst will soon be over." It is fitting and sad, but a little bit hopeful.
:: The Coronas ::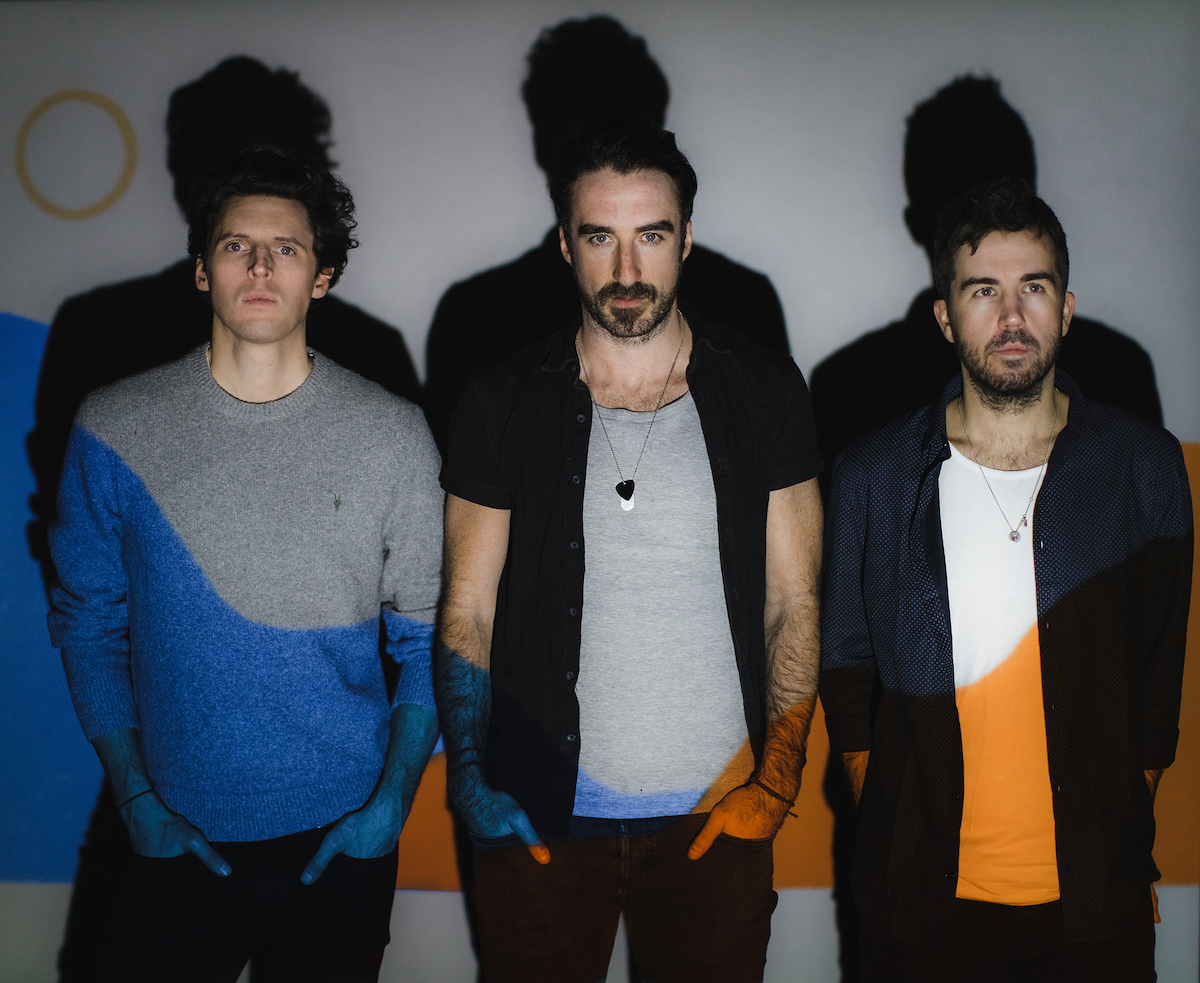 Dublin's The Coronas pride themselves on having "the most unfortunate name in the world right now," but it's not about how you discover a band: It's how they make you feel that counts, and The Coronas most certainly tap a deep emotional vein in their music. Active for nearly two decades, the now-trio of Danny O'Reilly, Graham Knox, Conor Egan struck gold figuratively and literally with 2020's sixth album, True Love Waits. Earning accolades throughout the industry (and a 9 out of 10 stars in Atwood's own album review), True Love Waits is a veritable labor of love from one of Ireland's biggest bands of the moment; finessed and raw, it's a hearty dose of stadium-sized anthems and arena-ready power-ballads full of passion, intent, and feeling. "It's an intimate outpouring of emotionally-charged rock full of depth, nuance, and unrelenting energy," I wrote last year. "True Love Waits radiates with the strength and sensational energy of the stage – and while it's a cruel irony that these songs can't be felt in their rightful setting at the moment, they've been presented on record with such passion and visceral power to make us feel like we're right there with The Coronas all along."
After garnering tremendous success at home and throughout Europe, The Coronas were poised to break into North America in 2020 – and I've got no doubt they still will. While they can't be physically abroad right now, their music hits hard for all who discover them, wherever we may be. From the epic might of "Light Me Up" to the the achingly catchy Gabrielle Aplin duet "Lost in the Thick of It," True Love Waits is a soundtrack to emotional release balancing stasis with movement, individuality with community, change with normalcy, and hopelessness with hope. Ultimately, its music is uplifting and inspiring – making The Coronas exactly what the world needs to hear right now. These twelve beautiful songs help us feel a little less alone.
:: Orla Gartland ::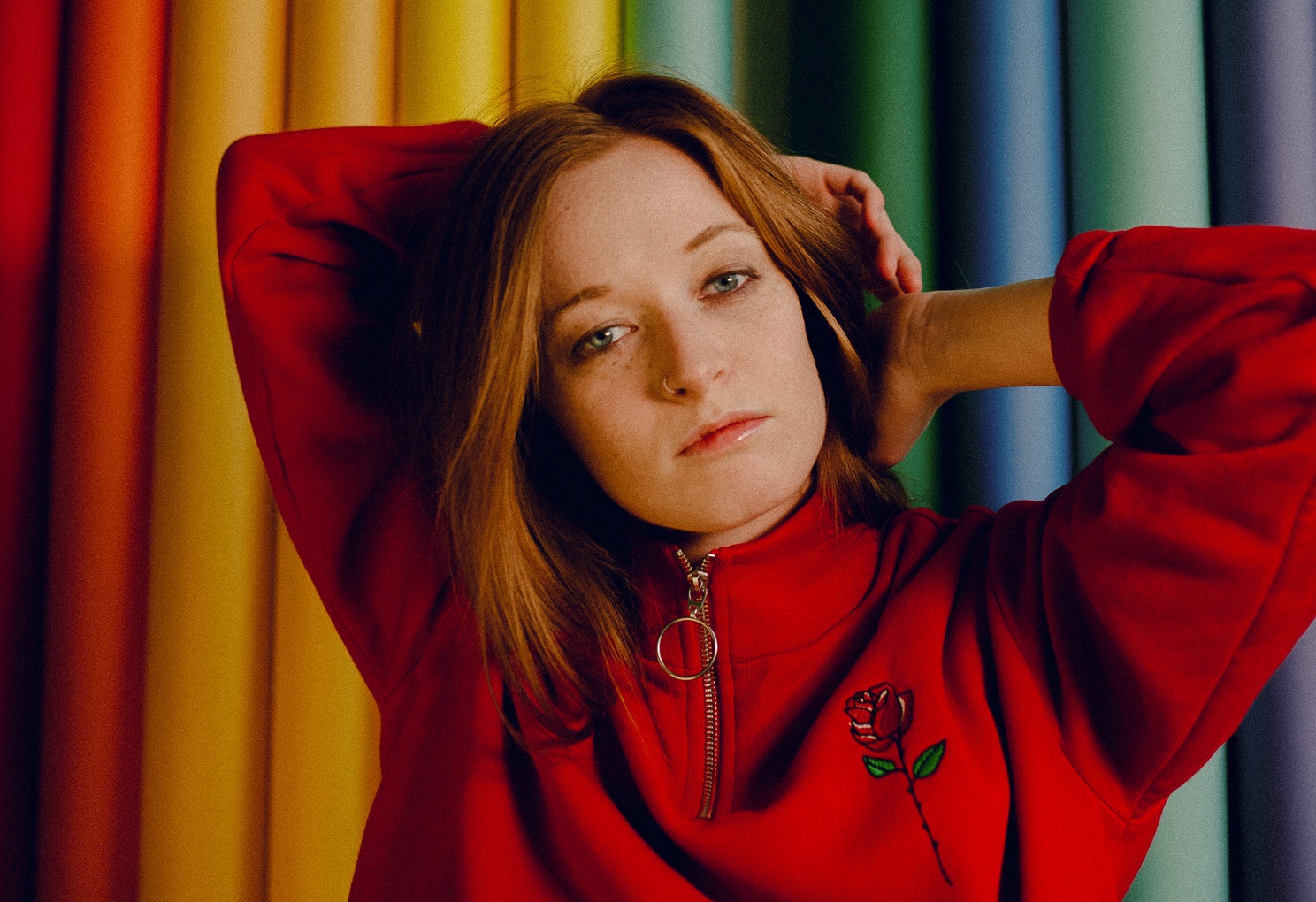 Dublin's Orla Gartland is the next indie powerhouse. Her recent release, "More Like You," flirts with the feeling of trading places with someone else. There's a humble candidness of a sensation we've all felt at some point or another, the desire to be more like the people we envy. Gartland's soft voice makes you feel vulnerable and is backed by calm synths and a catchy rhythm. It's the type of song you dance around your room to, but also cry along to in your car.
:: EDEN ::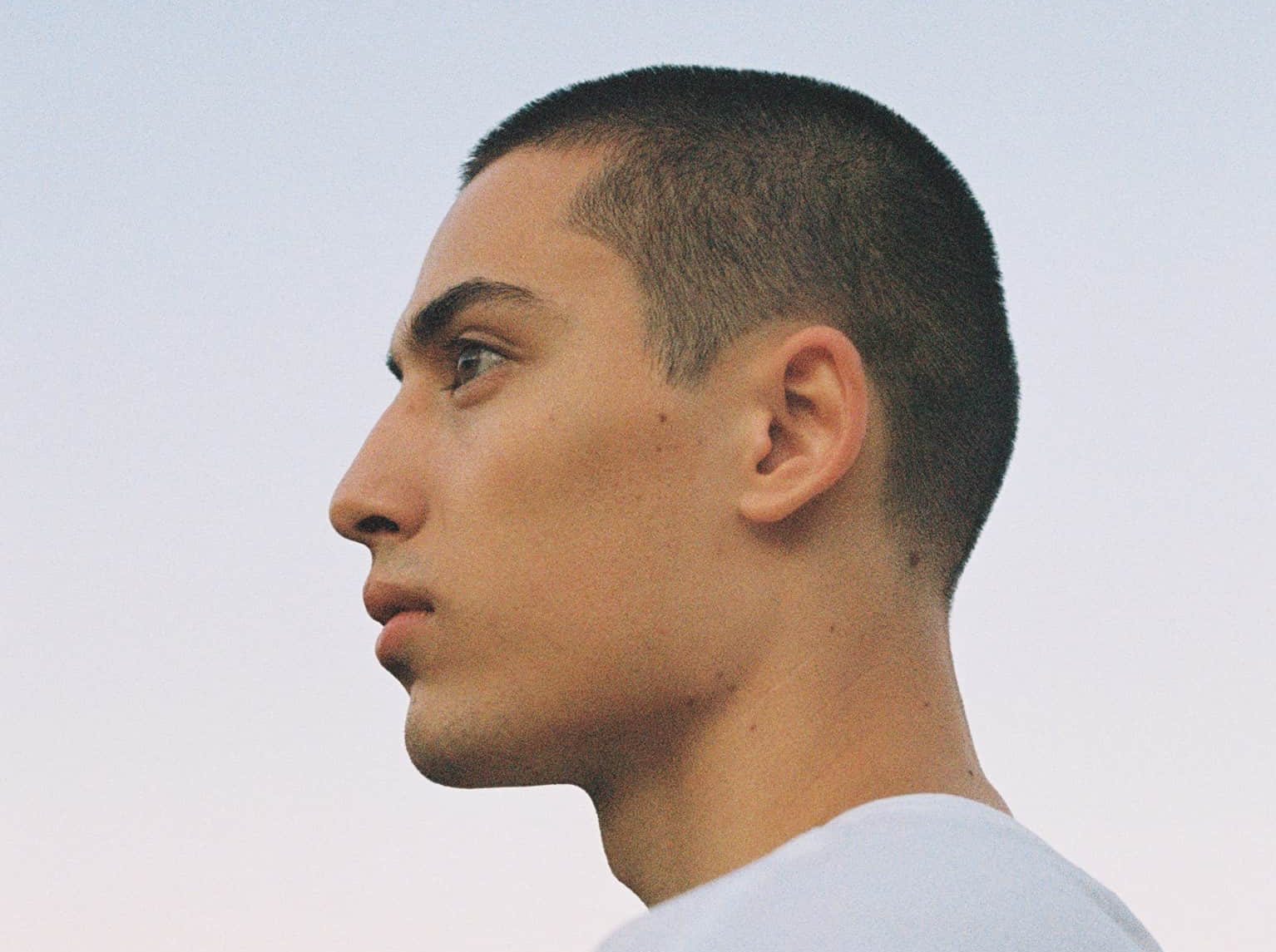 It doesn't feel right to have a conversation about Ireland's musical trailblazers without mentioning 25-year-old Jonathon Ng and his artist project / phenomenon, EDEN. After 2018's debut album vertigo brought "brings an isolated study of human relationship and experience," February 2020 saw the release of EDEN's hour-long sophomore album no future, hailed as "arguably the most human electro-pop album in the game" by Atwood's own writer Dahlia A: "no future delivers a spectrum of sound and experience – deconstructing humanity in social media and the climate crisis, self-reflection, and the relinquishing fear of the unknown in changing times and turbulent relationships. The layered fusion of European electronic music, modern pop, movie samples, birds chirping, synthesizers and pulsing 808s creates layers of futuristic whim in harmony with the purely personal and homemade aspects of an entirely self-made album."
A tireless singer, songwriter, producer, and multi-instrumentalist, Jonathon Ng takes special care in crafting the worlds that come to define his music. No second is left untouched; every moment is painstakingly thought out and developed, brought to life with an array of stunning sonics and Ng's own expressive vocal work. This is not surprising, considering EDEN's inception came out of cinema: "That was the genesis, falling in love with movies,"  Ng told Atwood Magazine in 2020. "Movies will emote you and put you in a certain frame of mind. With EDEN, I'm translating that into my own life." When we experience an EDEN song, there's the sense that we're experiencing the future of what a singer/songwriter can sound like – only the future is now. A resounding presence at the forefront of his world, EDEN is without a doubt one of Ireland's finest – a true redefinition of the modern singer/songwriter.
EDEN's no future tour was postponed indefinitely due to the COVID-19 pandemic, but we can only hope to see Ng back in his rightful place on stage soon enough; in November, he announced on Twitter that he had finished recording his third album. Time will only tell what 2021 has in store for this enigmatic, enthralling artistry – and we can't wait to find out!
:: ROE ::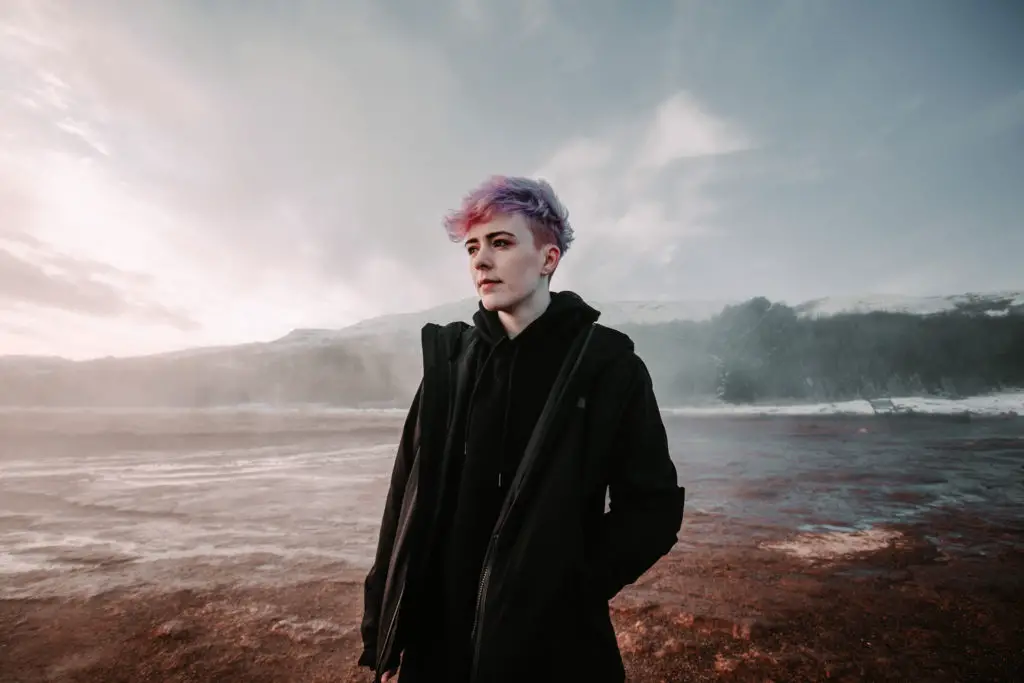 ROE is an indie artist from Derry, who has been active since 2016. Since then, she's released a variety of singles with a very intimate vibe, which are a pleasure to listen to. Her music could be defined as a mix of electro pop, experimentation and an incredibly delicate yet powerful voice. Despite being only 20 years old, her maturity and deep musical culture are easily noticeable. If you like AURORA or the Scottish band CHVRCHES, you can be sure about one thing; ROE is an artist you definitely can't live without. Is there even a better way to celebrate St. Patrick's Day than by listening to such talent?
:: Autre Monde ::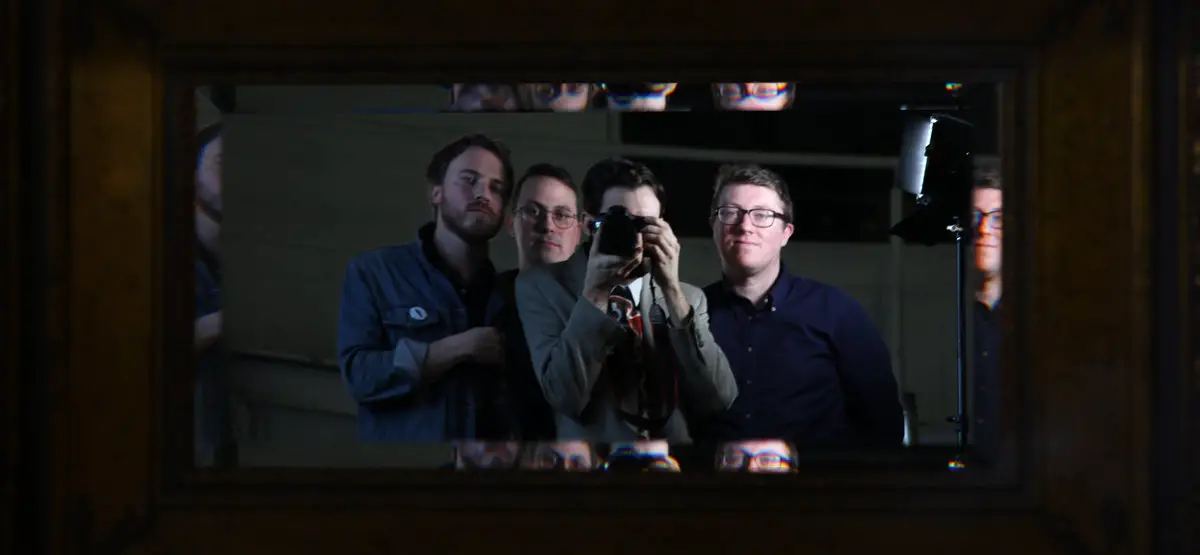 One of the (many, many) great musical tragedies from 2020 was the abrupt halting of the Autre Monde's hype train for their debut album The Imaginary Museum. Released on February 28th, it was gaining traction—and rightly so—before the world shut down a month later. As bigger matters took over, The Imaginary Museum slowly drifted from consciousness. I'm here to put it firmly back in the front and centre of your brain.
When I talked to lead singer Paddy Hanna last year—about his equally amazing The Hill, which you should also go listen to right now—he described the idea of the album as the story of a band who were big in the '60s, drifted from relevance, and were making one last push at a comeback. As Hanna explained, it's basically the story of Jefferson Airplane. This sound is captured perfectly: It's in the slow bass lines of "Less Than You," the nightclub melodies of "On The Record," but mostly it's in the melancholy that sits beneath every song.
While Autre Monde are fresh and one of the most exciting bands in the Dublin, the band they portray are at the end of the road. It's last chance saloon and they left hope at home. The result is a nostalgic banger, a dance-all-night album that, in a normal world, would have blown up.
:: Bleeding Heart Pigeons ::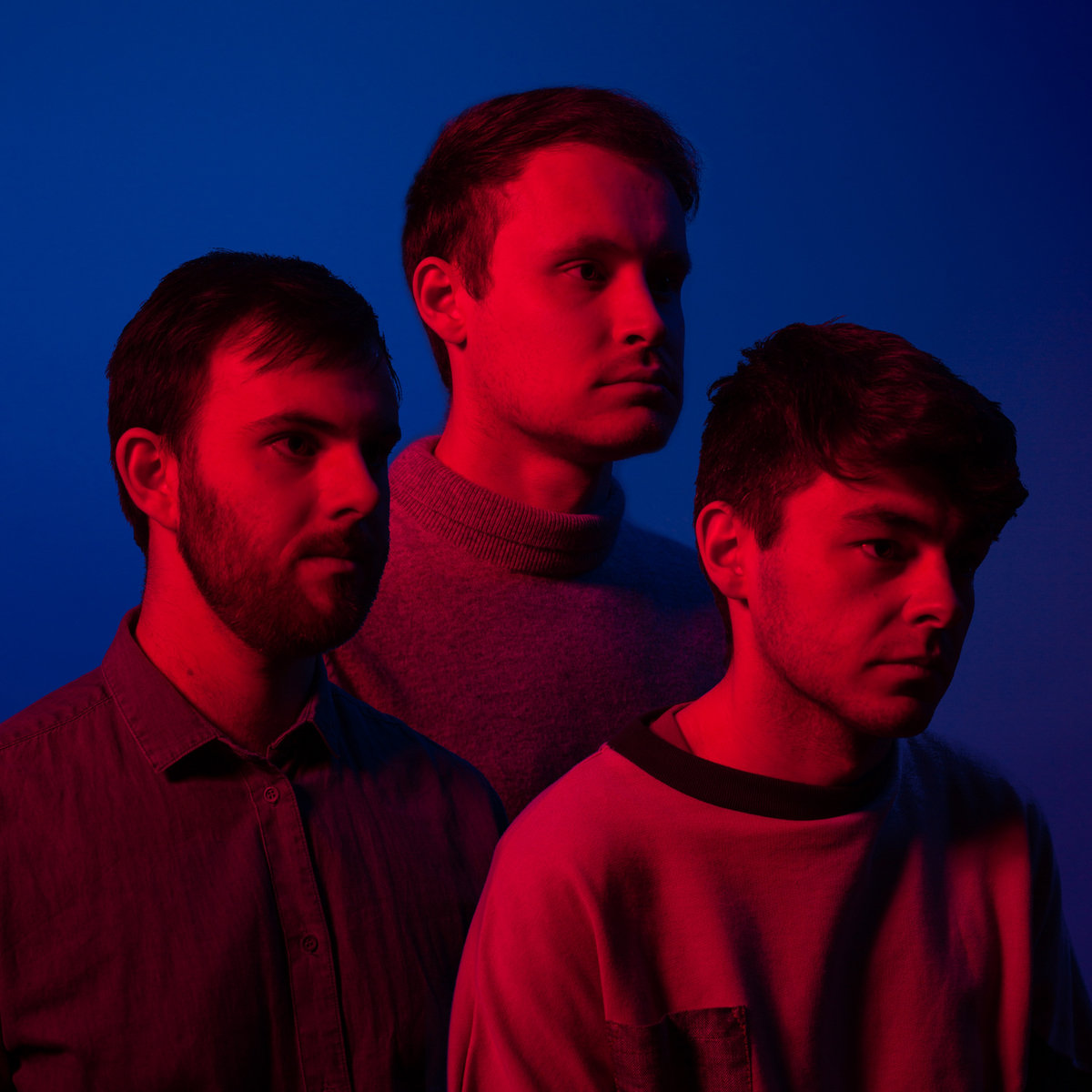 You can find so many gems wandering around Spotify every day, I'm more and more convinced about it. Thanks to my curiosity I found Bleeding Heart Pigeons, an alt-rock band from West Limerick. After more than 10 years in the business, 2020 finally saw the release of their sophomore album Stir, which reaffirms the expectations raised by their debut album Is – in fact, we can safely say they've raised them even higher. Their indie pop is intense, it combines warm vocals and melancholic melodies, which are particularly evident in "Good Dogs Never Die", probably the song I've cried the most for in my entire life. Definitely worth it.
:: Pillow Queens ::
Since the release of their debut album last year and recent Late Late Show performance with James Corden, Pillow Queens have established themselves as one of Ireland's most exciting musical exports. Their debut In Waiting offers a refreshing insight into the emotional transition from adolescence to adulthood, captured through intimate portraits of isolated moments in time. "HowDoILook" is a candid examination of the inner workings and insecurities of an agitated mind, layered neatly over an infectious, percussion-driven melody.
Pillow Queens brazen lyrical ability draw in the listener, forcing them to accept their uncertainties, to take comfort and pride in their lack or understanding who they are, what they are, or why they're here.
:: Hozier ::
Everyone's favorite Seelie King, Forest Nymph, and Will of the Wisp Andrew Hozier-Byrne, or Hozier has been gaining traction since the release of his hit single "Take Me to Church" in 2013. His deep connection to the earth, spirituality, and his love for all living things curates a unique, ethereal sound that placates and mystifies listeners. While the breadth of his work expands on topics like the afterlife, domestic abuse, and liberation for margnialized communities, no work feels more emblematic of his craft than his love song "Shrike" off 2019's sophomore album Wasteland, Baby!
"Shrike" is an allegory for the process of retrospection and the idea of accepting what we can't be. The love Hozier describes is heart-wrenching and haunting, but so meaningful: He likens it to a bird and its deadly method of feeding: a symbiotic relationship. He loved that person deeply, and while he couldn't see it at the time, he can only hope that reincarnation brings them back together. If you're one of the bizarre extraterrestrials who has not delved into the prosperous world of Hozier, "Shrike" is an excellent place to start.
:: NewDad ::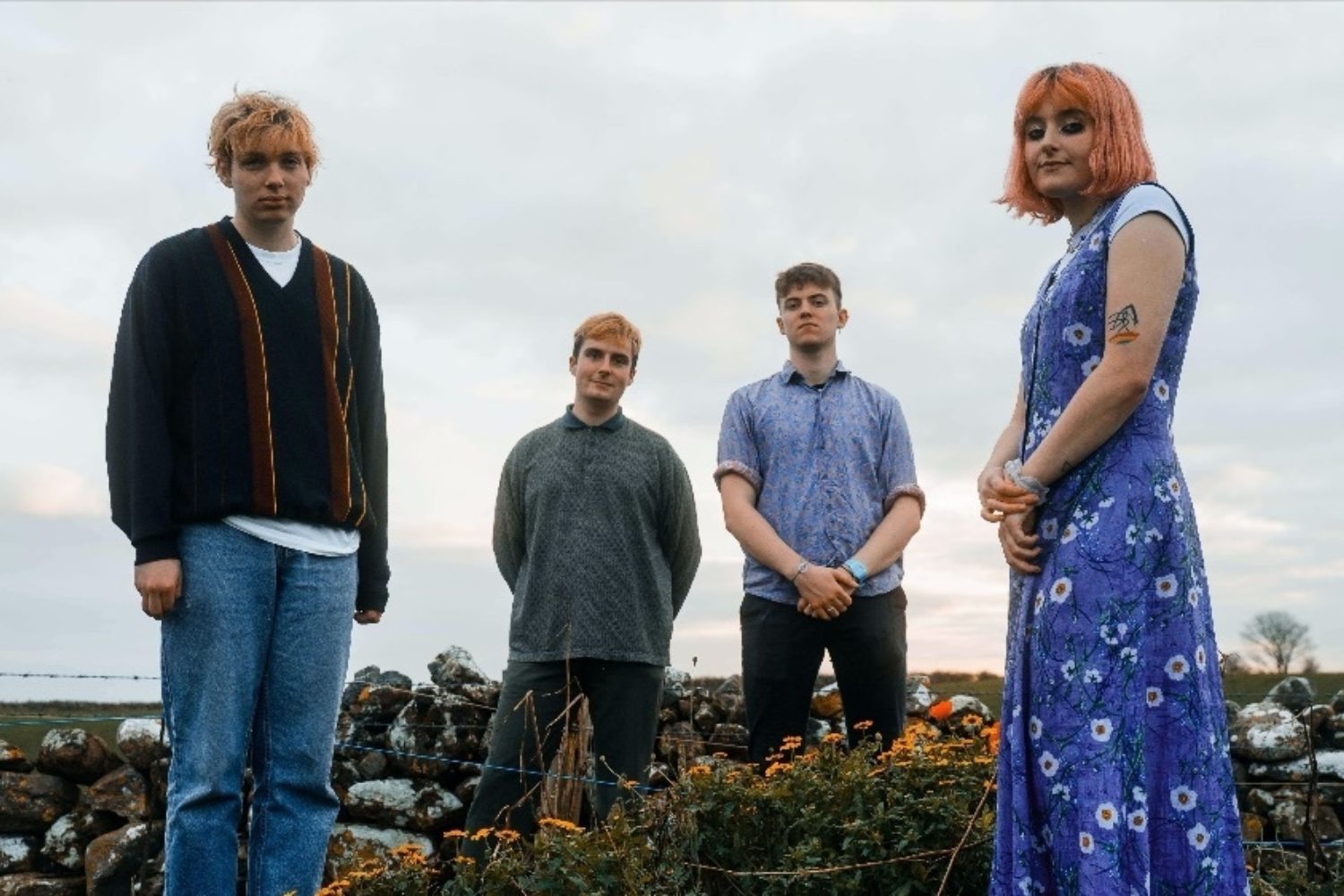 There's quite possibly nothing more fun than bullying your ex by making great art that also happens to become increasingly popular. Irish alternative group, NewDad, experienced just that phenomena with their single "Blue," released in 2020. NewDad resonates sonically with Sharon Van Etten, Wolf Alice, and Cherry Glazer- with a female lead vocalist whose spunk can be heard just by the way she breathes. The band oozes personality with cynical but honest lyrics, colorful visual components, and poignant messages about coping with the, albeit painful, formative experiences. "Blue" specifically echoes the importance of bitterness and not forgiving people that don't deserve it: especially your sadboy ex. NewDad take the time to enumerate all transgressions from a past relationship and then use the hurt from it to realize their own strength. If you needed a song that screams how much better you deserve, without physically yelling, "Blue" does just that and more. Whatever the hell you're doing, wake up and smell the NewDad it's fresh and refreshing.
:: Junk Drawer ::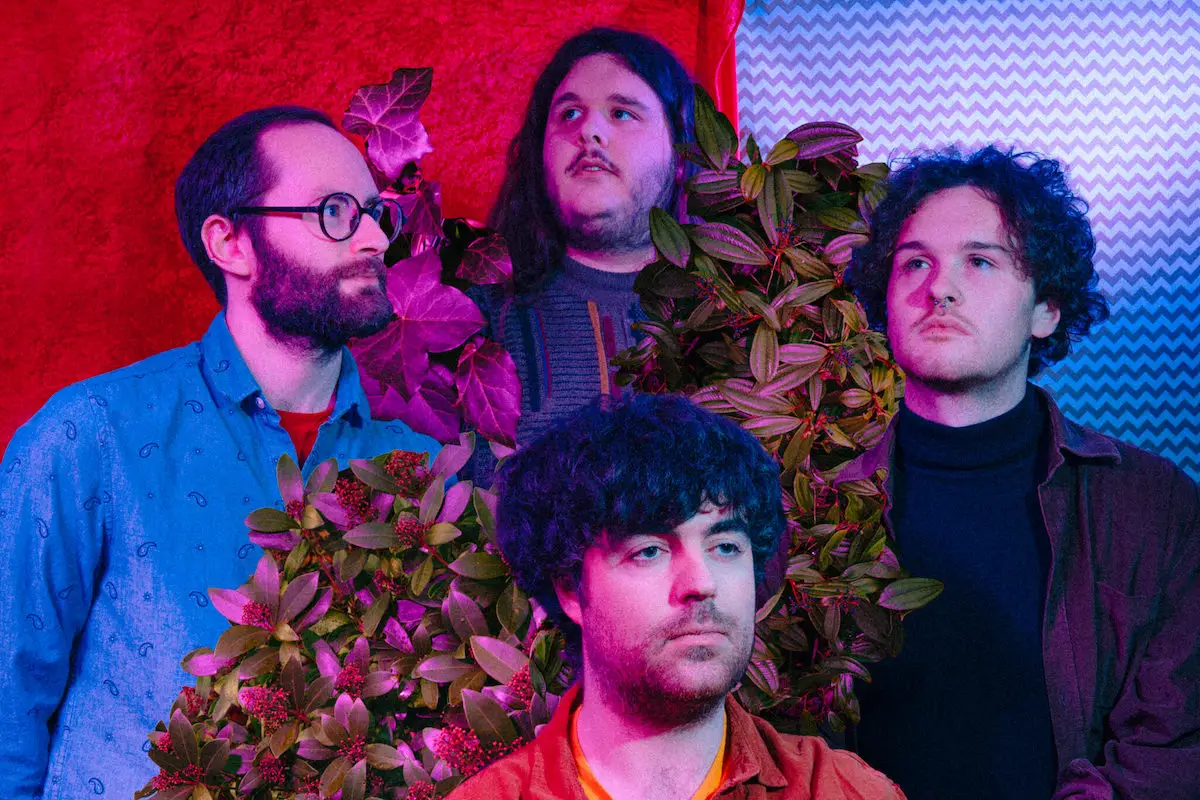 Belfast's Junk Drawer has hit their stride. Last year, they followed up their 2016 garage rock EP For the Cult Fat Guy with full-length debut Ready for the House, which got critics in Northern Ireland talking. Drawing influence from sludgy kraut-rock and psych rock á la Osees, Ready for the House is an epic collection of introspective, self-aware jams. Following its release, the DIY rockers picked up Best Single at the NI Music Prize 2019 for Pavement-esque track "Year of the Sofa," solidifying Junk Drawer as a band to watch.
:: Dermot Kennedy ::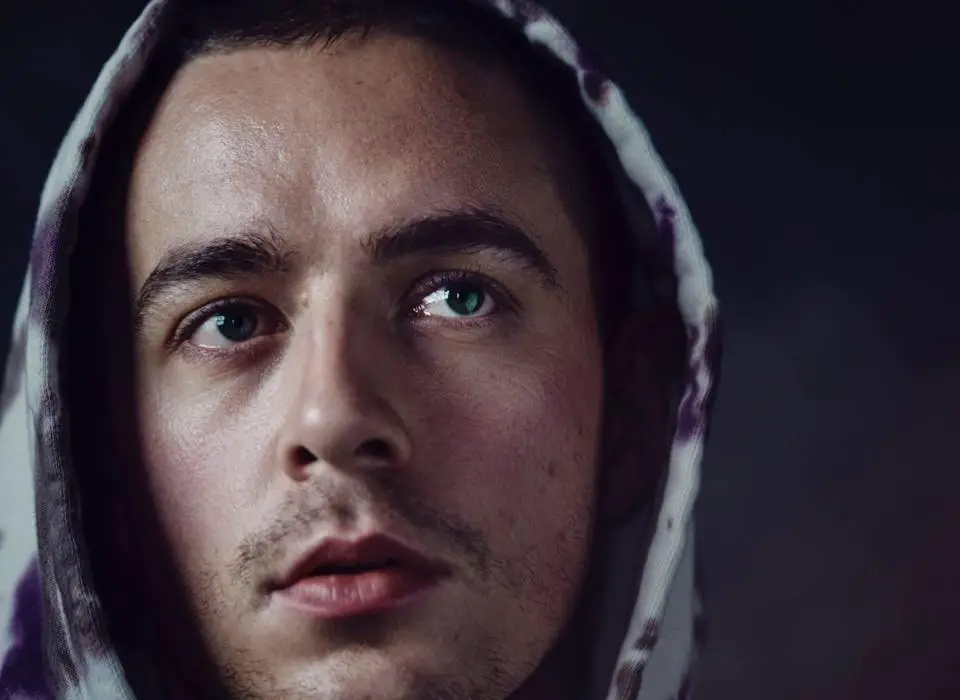 The vibrato Dermot Kennedy carries throughout his entire music catalog is one that almost only feels possible coming from a soulful Irish singer-songwriter like himself. Born in Dublin, Ireland, Kennedy carries his roots with him as he shares his talent and experiences success across the globe.
In an Atwood interview we had with Kennedy in 2019 he stated, "My goal was always to affect people and make people feel intense emotions. I think the best way for me to do that is just through my words." And he does. The way he transports lyrics into your heart and soul with the strength in which he sings them is unparalleled. His debut album released in October of 2019 with notable highlights like "Outnumbered" and "Giants" as well as masterpieces like "What Have I Done" that hold what feels like a classic Irish sing-along with a Kennedy twist like "What Have I done. Kennedy is a purely authentic powerhouse, leaving the souls and hearts of those who listen, completely full. His has been working on new music throughout the pandemic and we cannot wait to hear what this new body of work is going to be.
:: Bedrooms ::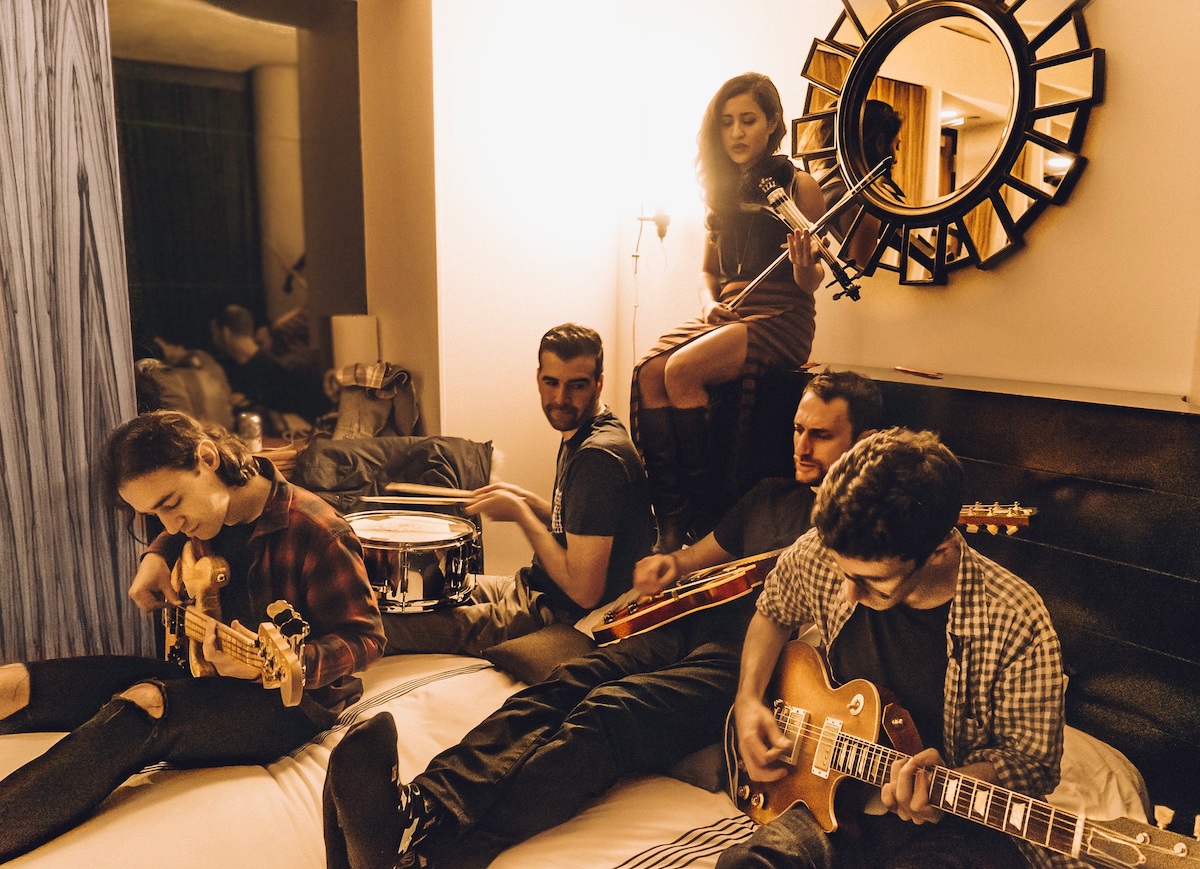 Dublin-based band Bedrooms find themselves at an exciting place in March 2021: preparing to release their debut EP, Afterglow, at the end of April. Though they're a fairly new four-piece, Bedrooms effortlessly breathes new life into the nostalgia of 90s indie rock with their latest single, "For Today." Down tempo and shimmering with hazy guitars, "For Today" is fit to soundtrack an indie movie montage, making it one of Bedrooms' most intricate and ambitious offerings to date— and leaving listeners yearning for live shows to safely return.
:: Sinead O'Brien ::
Initially a spoken word poet, O'Brien's beginnings are not dissimilar to Patti Smith's rock origin story. With open mics as her gateway into the local art scene, she infused her poetry with post-punk sensibilities, transitioning into music with help from her friends in bands. A Speedy Wunderground alumni, O'Brien continues to stretch and expand out of her comfort zone. On her latest EP, Drowning in Blessings, her prose is pensive and razor-sharp, and she opts for swelling, reverberating guitars, as opposed to her usual fare of frenetic riffs. Opener "Most Modern Painting" is an exemplary taste of O'Brien's unique art-rock prowess, as her subtle rhymes wander and converge in a visceral exploration of identity and movement. A student of the depths cleverly hidden within the mundane, she's easily one of the most stimulating indie rockers to come onto the scene in recent years.
:: REYLTA ::
Dublin-based, Galway-born singer/songwriter REYLTA just recently debuted her first music video for her song "Semi Detached to the Flats," a celebration of home being more of feeling and appreciating the blessings of everyday moments. The song is "an ode to my new home and the North Inner City Dublin." REYLTA's folksy melodies and raw lyricism are influenced by traditional Irish music and modern folk. Her interest in music started at a young age, gravitating toward guitar and piano, which eventually led her to begin songwriting at the age of 11. Since then, she has grown into her refined sound, which is both captivating and pleasantly honest.
:: Two Door Cinema Club ::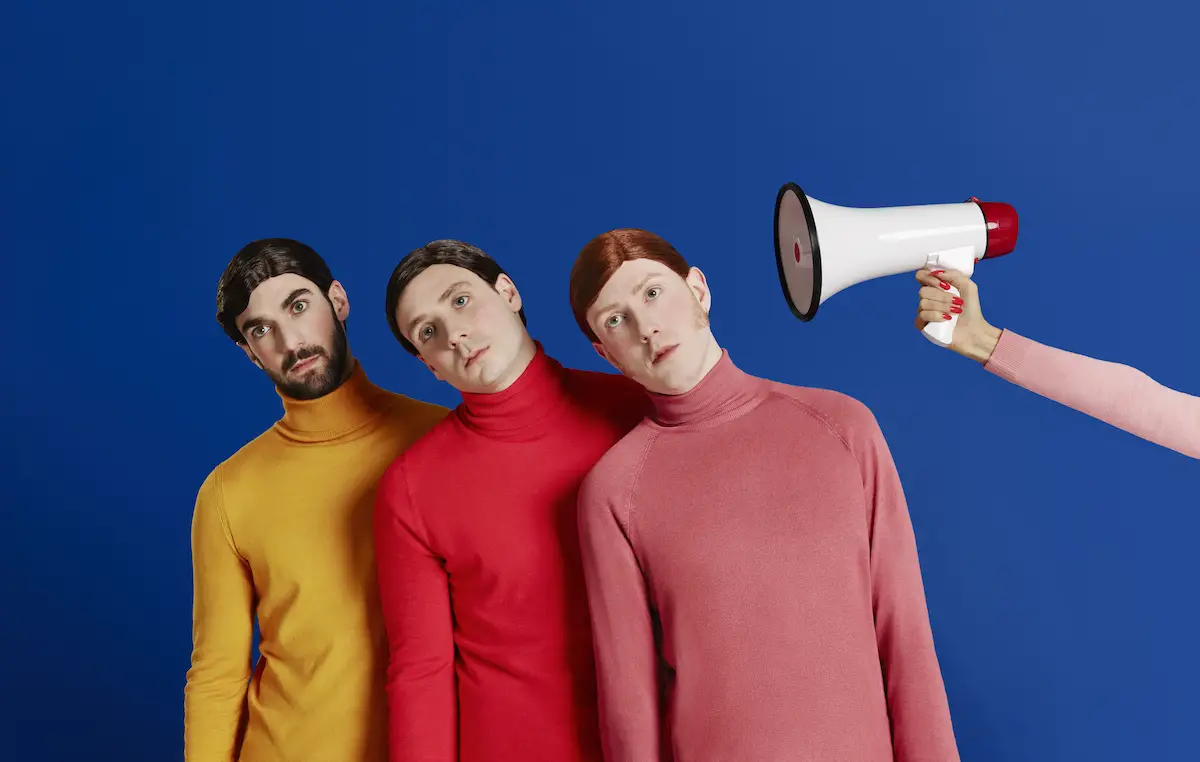 Some artists have tried to renew and improve their music in any possible way during the pandemic. Two Door Cinema Club from Northern Ireland, on the other hand, preferred to take a look at the past. Thus, the EP Lost Songs (Found) was born. Released on 5 June 2020, it contains several previously unreleased tracks, mostly B-sides from their debut album Tourist History (which is now ten years old!). All of them taste like nostalgia, as well as a bit of the kind of alternative rock that was around at the time. A dive into the past that didn't let anyone down, but moved those who, even after ten years, keep listening to these passionate guys from Northern Ireland.
:: Lisa Gerrard & Jules Maxwell ::
AFor some really stirring Irish music, lend an ear to the work of keyboardist Jules Maxwell, a native of Bangor, Northern Ireland. He and his longtime creative partner, Australian singer Lisa Gerrard, have spent many years together in the group Dead Can Dance, but have recently launched a new music act alongside British producer MAPS. The trio's new album, Burn, will see the light of day in a few months, and its lead single and title track is already out for public consumption. Based on this early snippet of the project, we can tell that the record will be sung in the mystical language that Gerrard has devised herself for her past creative works – including her vocal collaborations with a Bulgarian choir– and that it also features Maps and Maxwell combining their musical approaches to alluring effects. Gerrard describes "Noyalain" – which translates to "burn" in her own particular language– as "a song of welcome. An invitation to walk in peace, unlock the passive passion within, engage in the diversity of life and celebrate." Don't pass this invitation up on St. Patrick's Day!
— — — —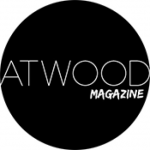 Celebrating Irish Music
:: St. Patrick's Day Showcase ::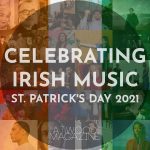 ---