Newport Folk Festival has taken place annually, since 1985, at Fort Adams State Park in Newport, Rhode Island. 2023's rendition, taking place from July 28th-30th, features the biggest names in folk, including Noah Kahan, Lana Del Rey, My Morning Jacket, Caamp, Billy Strings, and more!
---
Legendary names in the worlds of folk, americana, bluegrass, soul, and more have graced the past lineups of this historic festival.
Bob Dylan, Johnny Cash, Dolly Parton, Chuck Berry, Muddy Waters, James Taylor, Brandi Carlile, Joni Mitchell, and even an acoustic set from The Pixies. These superstars have each played at Fort Adams State Park during so much history and artistic expression over the last few decades of the Newport Folk Festival.
This year's festival is host to some of the biggest names in the world of folk as well. With appearances slated from Caamp, Noah Kahan, Lana Del Rey, Jon Batiste, Maggie Rogers, Billy Strings, Goose, Indigo De Souza, Madison Cunningham, Remi Wolf, The Backseat Lovers, and more!
The festival is known for its beautiful setting, overlooking the bright blue-water of the Newport Harbor. The location is picturesque, set in a quaint town with beaches and amazing local shops. This festival is a true vacation and music experience rolled into one!
Before launching into the lineup, there's one small footnote on the Newport Folk website that's worth highlighting.
"Every artist on the Newport Folk lineup chooses a music education program that they care about and our Foundation makes a grant to that program."
This festival is all about community, music, radiating kindness, and keeping folk alive and well.
Now, onto the lineup.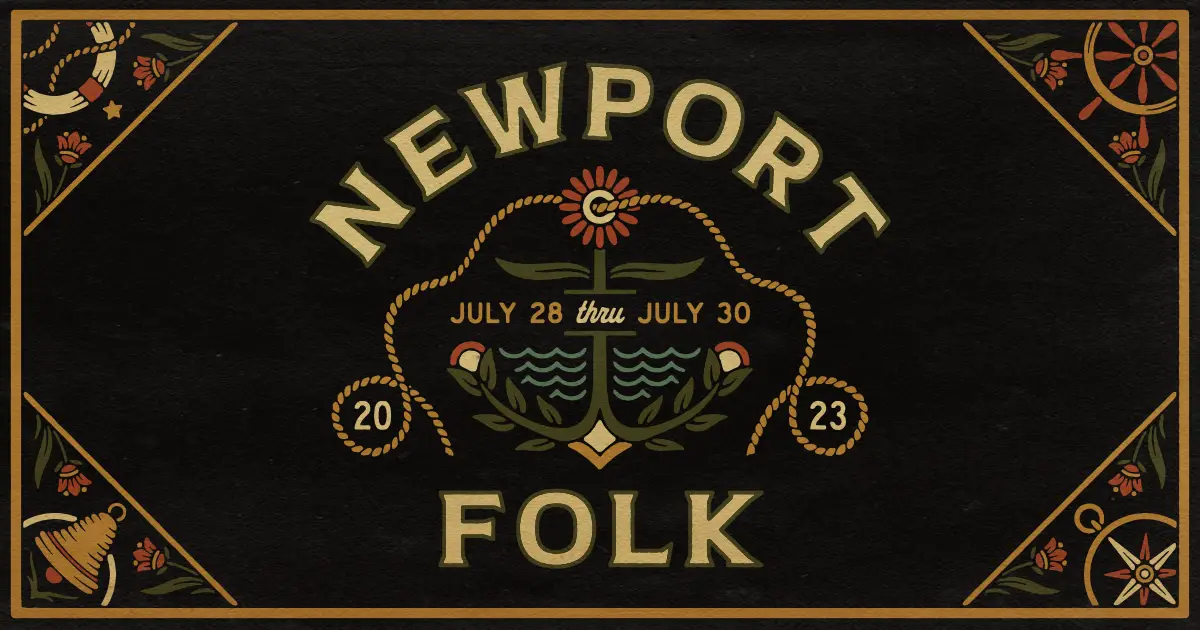 Friday, July 28
Absolutely must start with Noah Kahan, the uncontested biggest name in the world of folk music right now. Kahan's newest album, Stick Season, has propelled him into superstardom, not just in the world of folk, but on the mainstream Billboard charts as well. His latest release, "Dial Drunk" featuring Post Malone is causing mass buzz and excitement in the folk genre. It's opening the door for more mainstream artists to collaborate within the folk style and genre.
Caamp and Maggie Rogers are also must-sees on Friday for their respective contributions to the world of folk and alternative music. Caamp, with their latest album, Lavender Days, are sweet and melodic: Perfect around a campfire with friends, or a folk festival. Maggie Rogers sings from the soul, with a flair of pop-folk infused throughout her discography.
Up and coming artists on Friday that are worth seeing include Thee Sacred Souls, Bella White, Laden Valley, and Del Water Gap.
---
Saturday, July 29
Jon Batiste and friends are a must see as the headliner on Saturday. With explosive modern Jazz and soul renditions, powerful lyrics of positivity and communal strength, and several Grammy wins to back all of this up, Batiste is a true showman. Highly recommend you see his set.
Goose, Indigo De Souza, and The Backseat Lovers are also must-sees.
Goose is less folk, more jam band, but their artistic expression and on-stage passion completely qualifies them as more than worthy to play at this storied festival. Their songs are powerful and simple at the same time, leaning heavy towards live-guitar improvisations and commentary all throughout their set.
Indigo De Souza has sort of a psychedelic-folk-indie-pop sound, which is such a uniquely awesome artistic signature. Souza lends a voice to many young indie folk fans that don't see themselves represented evenly in the folk genre. The Backseat Lovers are one of the biggest names in the world of indie-rock, with passionate and incredibly fun live sets. They always rock the crowd, but also know how to slow down the tempo and crossover into a more indie folk sound as well.
Up and coming artists on Saturday worth watching also include Nanna, Danielle Ponder, and Jaime Wyatt.
---
Sunday, July 30
Headliners Billy Strings and Lana Del Rey are must-sees on the final day of Newport Folk. Billy Strings, with his magnificent bluegrass guitar strumming and lyrics inspired by a hardened childhood, are reasons that this young man has won a Grammy for Best Bluegrass album at a young age. His life story is inspiring, and his voice is deep and smooth, backed by tremendous guitar strumming; a must see.
Lana Del Rey is one of the biggest stars in the world of pop, americana, and folk. Her storied career spans almost two decades, and she still commands insane streaming numbers. Her lyrics are dreamlike, filled with melancholy, and so heartbreakingly relatable.
Remi Wolf and Madison Cunningham are also must-sees on Sunday. Wolf brings a bright pop of electric-indie-flair to all her live sets, and Madison Cunningham brings a unique perspective to the struggles of being young in the modern folk scene.
Up and coming artists to watch on Sunday also include Jupiter & Okwess and Black Opry Revue.
---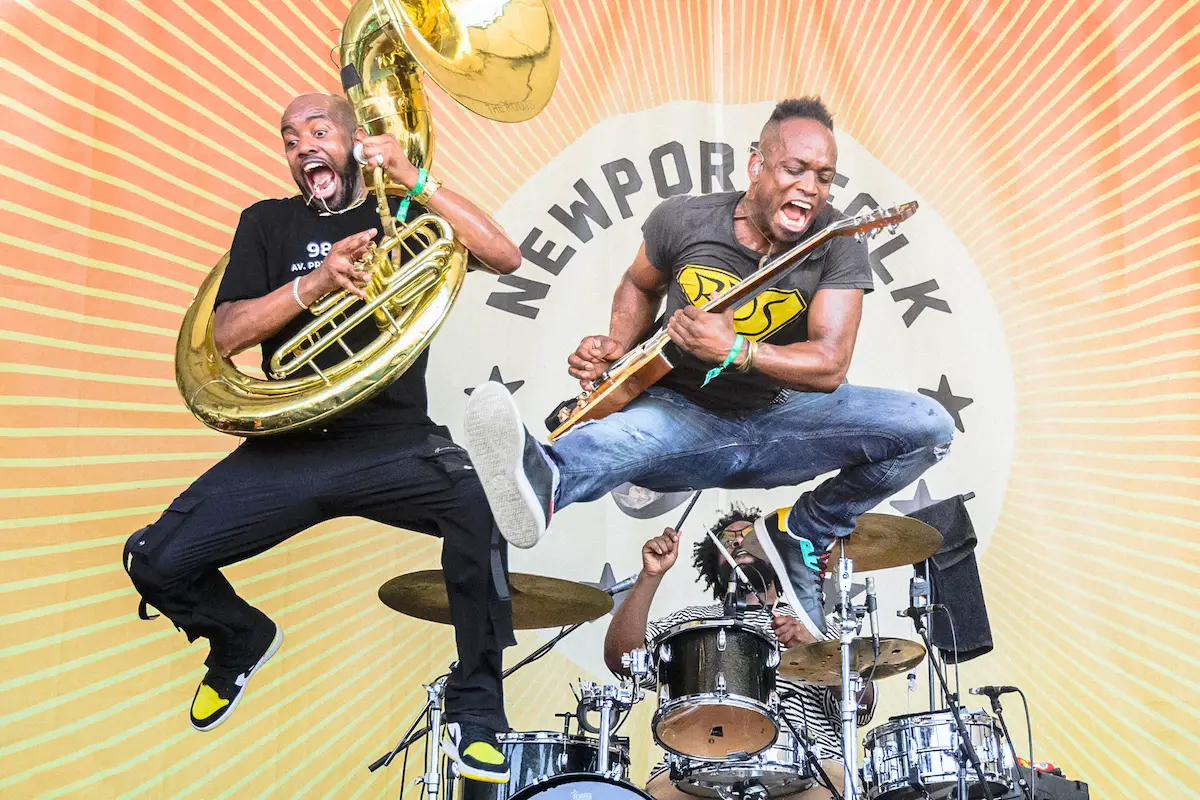 Highlighting artists worth seeing this weekend on the smaller Foundation and Bike Stages: Raye Zaragoza, Chance Emerson, Tommy Prine, Jobi Riccio, and Ian Ferguson.
This year's Newport Folk Festival is sure to be a relaxing and fun-filled festival.
With big-name acts and up-and-comers, this festival has a little bit of everything. A storied past, and a future bright with opportunity, this festival is worth the journey to the humble town of Newport, Rhode Island.
— —
— — — —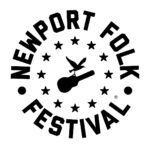 © Rett Rogers
:: Stream Newport Folk Festival ::
---