Every Friday, Atwood Magazine's staff share what they've been listening to that week – a song, an album, an artist – whatever's been having an impact on them, in the moment. This week's roundup features music by NoMBe, Waxahatchee, The 1975 ft. Phoebe Bridgers, Brian Fallon, Tonner, Reese Lansangan, Chet Porter, Sam Himself, Chromatics, and Little Mix!
— — — —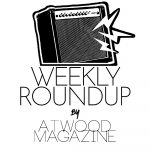 — —
:: "Weirdo" – Nombe ::
The new single off NoMBe's forthcoming sophomore album CHROMATOPIA is a beautiful and gripping outpouring of love and self-love wrapped in lush alternative and psych-rock garb. Driven by dulcet pianos and sweetly effected guitars, "Weirdo" is an honest and heartfelt love song full of vulnerability, affection, and hope. It's also something a little new for Noah McBeth's artistry: While his debut album certainly had a few slower moments over its 18-track run, never before has this artist given his listeners a pure and authentic ballad.
That is, until now.
Never been a sucker for commitment
Since High School high Standards high livin
Turns out I never knew what I was missing
Cause God damn when I'm with you it (it's all) feels different
We go together like treble and bass
Like colors and spring
Cool kids and cocaine
You're the only vaccine
To cure the mundane
I guess what I'm saying…
NoMBe's lyrics have always been particularly smart, poetic, and noteworthy (this dates back to 2015's early releases like "Miss Mirage" and "Kemosabe"), but words seem to play an especially important role in the artist's newest material. CHROMATOPIA is an especially confessional collection from McBeth, with its moments of authentic connection (as in "Prototype" and "Paint California"), desire ("Heels"), and romantic devotion ("Weirdo").
"Weirdo" is a truly genuine display of the artist's soul in this respect; He opens up to his partner and to the world, giving his full self in the chorus:
I guess what I'm saying
Is that you're a weirdo
But I wouldn't have it any other way
You're no superhero
Still you're the one that's always savin' me
Only one in 7 billion makes me feel it
Can't you see
That only a weirdo … a weirdo
Could love someone like me
As in the past, NoMBe's musical mastery matches his lyrical prowess. "Weirdo" retains his signature seductive sonic work, with swirling guitar licks and that pulsing piano bed delivering his achingly emotive message with hypnotizing grace. Originally scheduled for April 3rd, CHROMATOPIA's release date has been pushed back until further notice. In its place, we have the sensitive and soulful "Weirdo," a beautiful ballad that brings a spark of life and love in these uncertain times.
:: "Jesus Christ 2005 God Bless America" – The 1975 (feat. Phoebe Bridgers) ::
The newest single from The 1975's upcoming album Notes On A Conditional Form, "Jesus Christ 2005 God Bless America" is an incredibly unexpected surprise of a song and arguably the best from the record yet. The song opens with lead singer Matty Healy taking a softer approach compared to their typical indie-rock style backed by a simple guitar melody. The title might be a little confusing, but the song is 1000% worth it.
Another surprise comes in the second verse when a female voice joins in, being none other than Phoebe Bridgers. While The 1975 and Bridgers were supposed to tour North America already, "Jesus Christ 2005 God Bless America" shows the two collaborating on a track as well. While you wouldn't typically expect Bridgers to suddenly appear on a 1975 song, she did and fits right in beautifully, especially on a slower-paced song.
:: Local Honey – Brian Fallon ::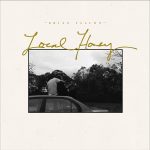 On his third solo-effort, Fallon embraces more of a singer-songwriter persona than his first two post-Gaslight Anthem albums did. Fallon can make something as small as quitting smoking sound like the death of a close friend in "21 Days." Scaling back his often bombastic songs, Fallon's simple poetry rings in the country-tinged praise song "Horses" or the slow-dance "You Have Stolen My Heart."
:: "War" – Waxahatchee ::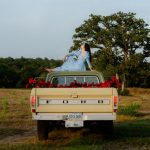 Since its release last Friday, I've had Waxahatchee's latest record, Saint Cloud, on constant repeat, and the eighth track, "War," keeps catching my ear. Katie Crutchfield has a unique way of forming lines and lyrics, leaning on unusual structures that somehow always work.
Listening to the outside
Happiness swelling landslide
I'll show you, I'll fill up the room
I'll devastate you, it's true
"War," in particular, describes an internal war, that's "got nothing to do with you," and Crutchfield sings about it with an understated fire, and wonders aloud how she's found herself here with a gentle frankness. "War" is just one track on a stunning folk record made for golden hour and sitting in the grass, and is shaping up to be on the short list of my 2020 favorites.
:: "Criminal" – Tonner  ::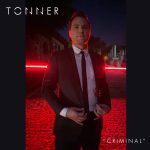 2020 saw Tonner step into the spotlight, after years of working behind the scenes. That time was clearly spent wisely, as his foray "Slow Walk" from earlier this year staked his claim as not only an artist with a distinctive vision, but one with the masterful expertise to execute it with remarkable finesse.
"Criminal" is downtempo synth pop cut that revels in its own luscious atmosphere, with shades of R&B uniting perfectly with a Mr. Hudson-esque future pop edge. The artwork itself is almost visually indicative of the sound too, with the neon alluding to the '80s-influenced subtleties and the sharp suit implying an air of slick professionalism.
:: "Tenderfoot" – Reese Lansangan ::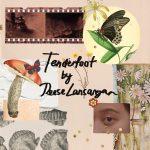 Reese Lansangan has a unique way with words. Her lyricism and fluttery vocal delivery breeze and warm around you like a friendly current. Hailing from Manila in the Philippines, this young songwriter utilizes acoustic, pop, folk, and indie elements to melt listeners away. Her most recent release "Tenderfoot" dives into the challenges of self-love, especially physical self-admiration at certain times. In "Tenderfoot," Lansangan ditches her pop tendencies for a stripped, delicate, and candid conversation with her audience.
Lansangan explained the title, "In Boy Scouts, 'Tenderfoot' is the first rank, meaning a rookie or a novice. I fell in love with the way the word sounded – the imagery is sharp in my head. People ask me why this song is titled so, and for me, it's this. In a lot of ways, we are beginners at truly loving ourselves." This single undoubtedly gently comforts and cradles during a time of anxiety and isolation.
:: "Foreign Family Collective Intermission Broadcast Mix Series" – Chet Porter ::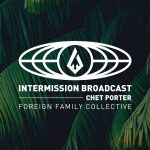 If you follow music, you've likely been made aware of the various ways your favorite bands and musicians are taking to the internet to share their projects and stay in touch with fans during this time that inhibits live performance. For Foreign Family Collective, the record label curated by electronic duo ODESZA and stacked with signees to the tune of San Holo, Jai Wolf, and RÜFÜS DU SOL, the solution came in the form of a weekly series of mixes by various FFC artists. The mixes are an hour long and are premiered live on YouTube, complete with a chat feature for fans to interact during the debut. ODESZA pioneered the series last week with their NO.SLEEP Mix.12, writing "These mixes are a reminder of the power of music to bring people together even when we are apart".
Chet Porter's installment of the series arrived on Wednesday and included a multitude of remixes ranging from 2000's indie hits (MGMT, Passion Pit, The Naked And Famous, etc.) to tracks from his labelmates San Holo and ODESZA. The mix interlaces between effervescent house beats to nostalgia inducing alt-anthems, suitable as backing to a deep study session or your quarantine workout routine. Overall, the Intermission Broadcast Mix Series offers a sense of escapism, routine, and consolation for a community of music listeners separated by distance yet united by experience.
:: "Slow Drugs" – Sam Himself ::
The words "Slow Drugs" themselves raise feelings of disparity – a sedative juxtaposed with a stimulant. On the title track of his upcoming EP, Swiss artist Sam Himself explores such contrasting concepts – incorporating themes of familiarity and alienation, intimacy and loneliness, and beauty and destruction. For Sam, "Slow Drugs" is the manifestation of a transitional period of his life in alignment with a stylistic venture from his previously established sound.
"'Slow Drugs' began with a particular person and experience in mind, but the song kept growing in scope until it became this jubilantly morose ode to a whole period of my life when I craved some sort of medicine against the unbearable slowness of time spent alone."
The track opens with intentionally hurried lo-fi guitar, procuring Sam Himself's placement within the indie/alternative genre. This vibrant sonic texture overlaid by emotive brooding vocals reminiscent of The National creates a multifaceted soundscape seamlessly paralleling the oxymoronic themes of the track. From a listener perspective, "Slow Drugs" is a prime example of the efficacy of carrying a theme through both lyrical and instrumentational avenues, and offers a faultless stylistic transition for the future of Sam's releases.
:: "Famous Monsters" – Chromatics ::
As if like clockwork, Chromatics returns with their second single of 2020, bringing fans a new take on storytelling with "Famous Monsters." Their signature glimmer surrounds the track, but the incantations from lead singer Ruth Radelet are recited rather than sung, making for a hypnotic spoken word experience that, while different for the band, seems perfectly in-line for them. It's cinematic, it's glossy, and it's bizarre — the makings of the perfect Chromatics experience.
:: "Break Up Song" – Little Mix ::
When four strangers are banded together to sing and perform, most relationships don't last long, but for chart-topping British girl group, Little Mix, they're still going strong. Almost a decade after their formation on the 2011 season of The X Factor UK, Perrie Edwards, Jesy Nelson, Jade Thirlwall, and Leigh-Anne Pinnock have formed one of the world's most powerful girl groups today, and to prove it, their latest hit "Break Up Song" is harmonies and confidence galore.
What many music listeners don't know about Little Mix is that more than dancers, singers, and performers, they are also songwriters and have been developing "Break Up Song" for the past year. Reminiscent of their 2015 hit single, "Black Magic," the song is another one of the groups' feel-good, electric, and strong anthems about feeling empowered and stronger after leaving their lover behind. Produced by singer-songwriter Kamille along with Goldfingers, the song is a catchy 80's pop echo that pushes forward the ever-present need for girl power in the industry today.
— — — —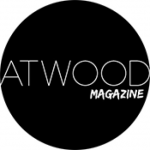 :: Weekly Roundup ::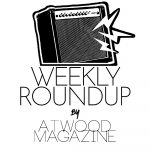 ---
:: This Week's Features ::
---