Beharie's soul-stirring song "We Never Knew" delivers an achingly intimate and emotionally charged postmortem on a love he thought might last a lifetime. Passionate and smoldering, it's the latest single taken off his highly-anticipated debut album, 'Are You There, Boy?'
Stream: "We Never Knew" – Beharie
---
I think I was stranded on your island while it was burning…
The relationship retrospective is one of the hardest roads to go down.
And yet, we all must do our own postmortems when a piece of our love life crashes and burns. What went wrong; why didn't we see this coming? More often than not, the warning signs were already there; we were just too blinded by our own infatuation to see them until it was too late. Maybe it was the wrong time – we weren't in the right headspace – or maybe we were just trying to fit square pegs into round holes, ignoring the differences and incongruities that eventually led to our inevitable demise.
Beautifully tender and radiantly soulful, "We Never Knew" is Beharie's impassioned relationship retrospective: An achingly intimate and emotionally charged reflection diving into the depths of what once was, slowly coming to terms with why it's no more. Smoldering, soul-stirring vocals spill brooding lyrics over a warm bed of sound as the artist sings a poignant, pained goodbye to a love he thought might last a lifetime.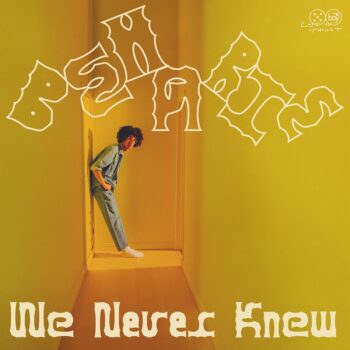 You said
We could have it all,
and we felt so sure
'bout everything
Had you for a long time
And it made sense in my head
Waking you up on every week day
My bad
Never had a fight
I was too polite
about everything
Caught you at a bad time
But it felt right to dive in
Feeling the burn, you hit me like lightning
Atwood Magazine is proud to be premiering "We Never Knew," the heartrending fifth single taken off Beharie's forthcoming debut album, Are You There, Boy? (out October 20). Arriving in the wake of three critically acclaimed, self-titled EPs (2019's Beharie, 2021's Beharie // Beharie, and 2022's Beharie, The Third),  Are You There, Boy? is already proving a powerful full-length introduction – one that is sure to establish Beharie as a fixture in the music scene for years to come.
The Norwegian singer/songwriter expands his "alternative R&B-soul" sound over his new record's twelve tracks, pushing himself as he plunges into his innermost depths to craft songs that are as sonically compelling as they are emotionally exposed.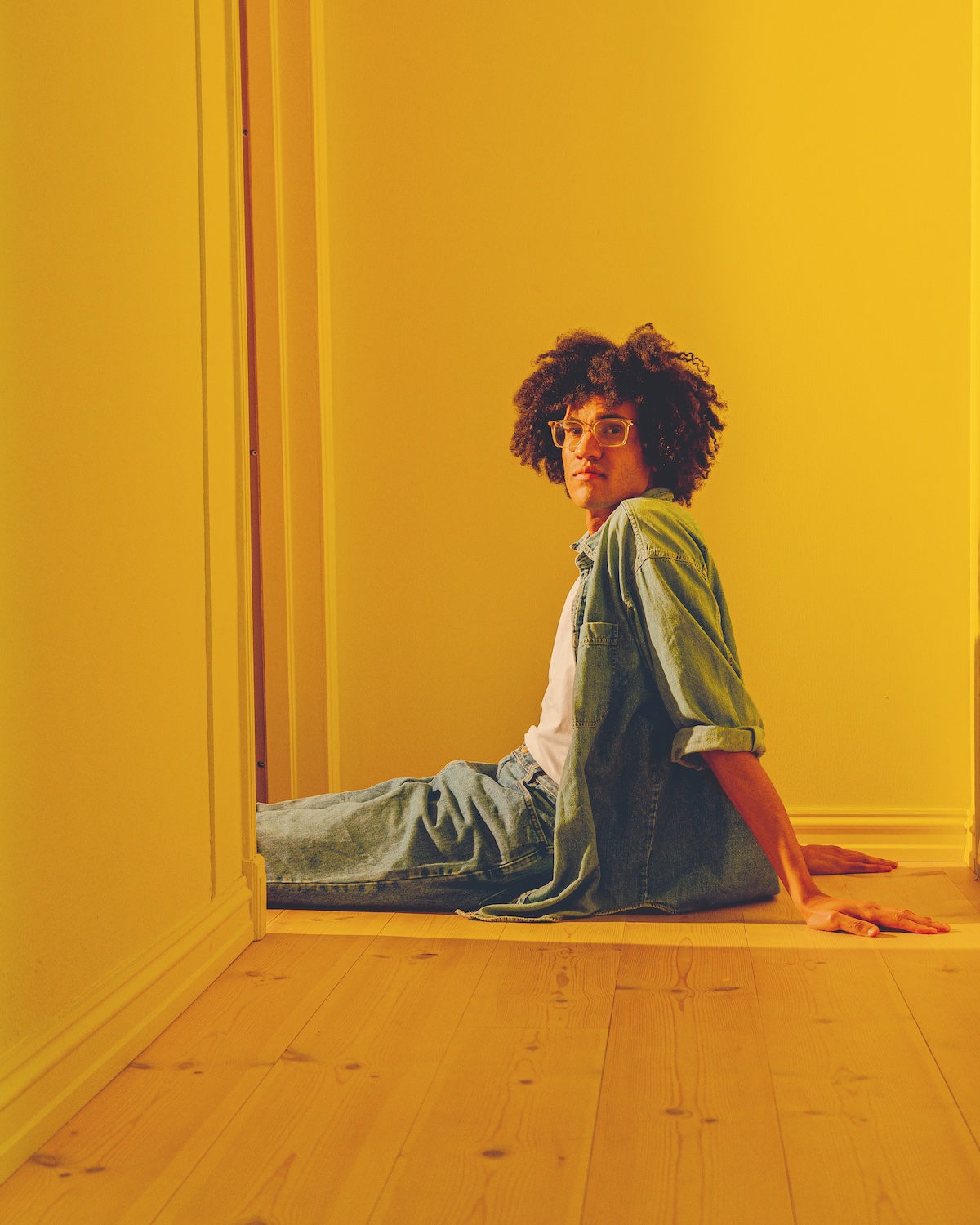 Caught you at a bad time, but it felt right to dive in. Feeling the burn, you hit me like lightning…
"This album has given me the opportunity to delve into various aspects of my own identity, and in the process, I have explored the complexity inherent in my personality and expression," Beharie tells Atwood Magazine. "[It] conveys stories of a complex character. He is confident, emotional, insecure, curious, loving, and looking for connections. He is searching for both someone and himself. Longing for true connections with the world and with himself. He is confident, playful and daring, but also insecure and not always fully present."
In short, he's human: Strong yet fragile, and perfectly imperfect.
In order to better share himself and tell his story, Beharie created a world of his own. "We have nurtured different characters and played with their distinct expressions," he explains. "These characters have been assigned unique names: Washed-out jeans boy, float in space boy, constant fear boy, make believe boy, and lost in thought boy."
We're not going to tell you who's who – mainly because he hasn't told us yet, either – but we have a couple good guesses as to where each of Beharie's songs go so far. "We Never Knew" sounds a bit like it's floating in space, wouldn't you say?
Beharie's latest single arrives on the heels of this past July's single "Heaven," which Atwood Magazine's Sophie Severs praised as coming close to "paradise" upon its release. "While the single might be thematically heavy, narrating a time of tumultuous change for the artist, the melody itself could not be more light and airy," she writes. "Beharie's breezy vocals float over the track, elevated even higher by dreamy string arrangements and gentle strumming of the acoustic guitar… With this track, Beharie encourages listeners to lean on themselves a little more; to listen to their inner voices and trust in their guts."
Whereas "Heaven" flows gently and sweetly, the visceral, vulnerable "We Never Knew" is darker and (perhaps understandable) more dramatic – a harder-hitting tune that demands not only that we listen in, but also that we move in time with the grooves: For while he dwells in his heartache, Beharie wants his audience to dwell in something a little bolder and brighter. We can't help let loose and dance as the artist laments the end he never saw coming.
His chorus is a particularly passionate moment of reckoning release:
I guess we never knew
When I saw the world behind your eyelids
and I would dive in
I guess we never knew
I think I was stranded on your island
while it was burning
"It's at the end of a relationship," Beharie says of this song. "Looking back to when we thought things would last forever. In the heat of it all. When you lose yourself in it. How things made sense, and how the bad things were ignored. But little did we know that we would end up being strangers. It's a quite soulful, dynamic and energetic tune."
You said
Heaven must be real and you felt no fear
when saying it
Tell me, are you gone now?
Does it make sense to reset?
Sitting in silence, waiting for patience
Wasted
Screaming in the woods
and it feels so good
'cause I'm young again
You were in a bad spot
I was in the right one, open
Thinking of you how everything's broken
Soulful and smoldering, "We Never Knew" aches intensely as the embers of Beharie's relationship are extinguished once and for all. Strong feelings tend to linger long after the love has gone, and with nowhere else to put them, Beharie pours all his passion and pain into this spellbinding song. The result is a churning, charming, utterly seductive fever dream: An emotional car crash played out with love and longing, heartache and finesse.
Stream "We Never Knew" exclusively on Atwood Magazine, and stay tuned for more from Beharie as he continues to reveal the stunning depths of his debut album!
Are You There, Boy? is set to release October 20, 2023.
I guess we never knew
When I saw the world behind your eyelids
and I would dive in
I guess we never knew
I think I was stranded on your island
while it was burning
I guess we never knew
Stranded on your island
I guess we never knew
— —
Stream: "We Never Knew" – Beharie
— — — —
 © Shawn Arvind
:: Stream Beharie ::
---