Human Natural's Hannah Winkler and Brian Robert Jones make some serious magic in their debut album, a seductive soundtrack full of deep grooves and soaring vocals that defies genre, time, and place: A passionate musical affair, 'Only Human Natural' is the perfect cure for the quarantine blues.
'Only Human Natural' – Human Natural
Bi-coastal band Human Natural are the perfect cure for the quarantine blues: Bright, vibrant, and endlessly groovy, their debut album Only Human Natural is a half-hour immersion of sun-kissed pop and R&B ready to whisk us away. Whether the sky outside is clear or cloudy, blue or black, this music will wash over you with dazzling rays of warm sonic light.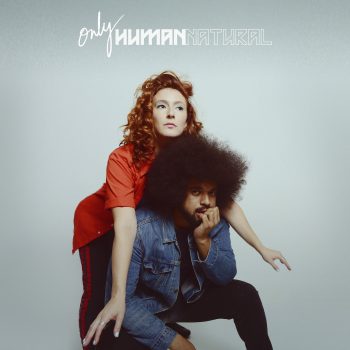 Independently released April 24, Only Human Natural is the ideal introductory album for two musical mainstays who need no introduction. The duo features Brooklyn-based vocalist Hannah Winkler, former member of Atwood-acclaimed indie pop band Secret Someones and current member of Ingrid Michaelson's touring band, and Los Angeles-based multi-instrumentalist Brian Robert Jones, seen recently as the owner of the very large afro rocking the guitar on tour with Vampire Weekend.
Winkler and Jones have a wealth of live and studio experience between them, and this is inherently obvious to those who have heard their music: The pair's 2017 debut single "Obvious," which serves as their album finale, is a fiery burst of intimacy that packs pulsing bass lines, soaring vocals, and a vibey guitar solo into a song that marries the pop, rock, R&B, and funk genres – or better yet, defies them all.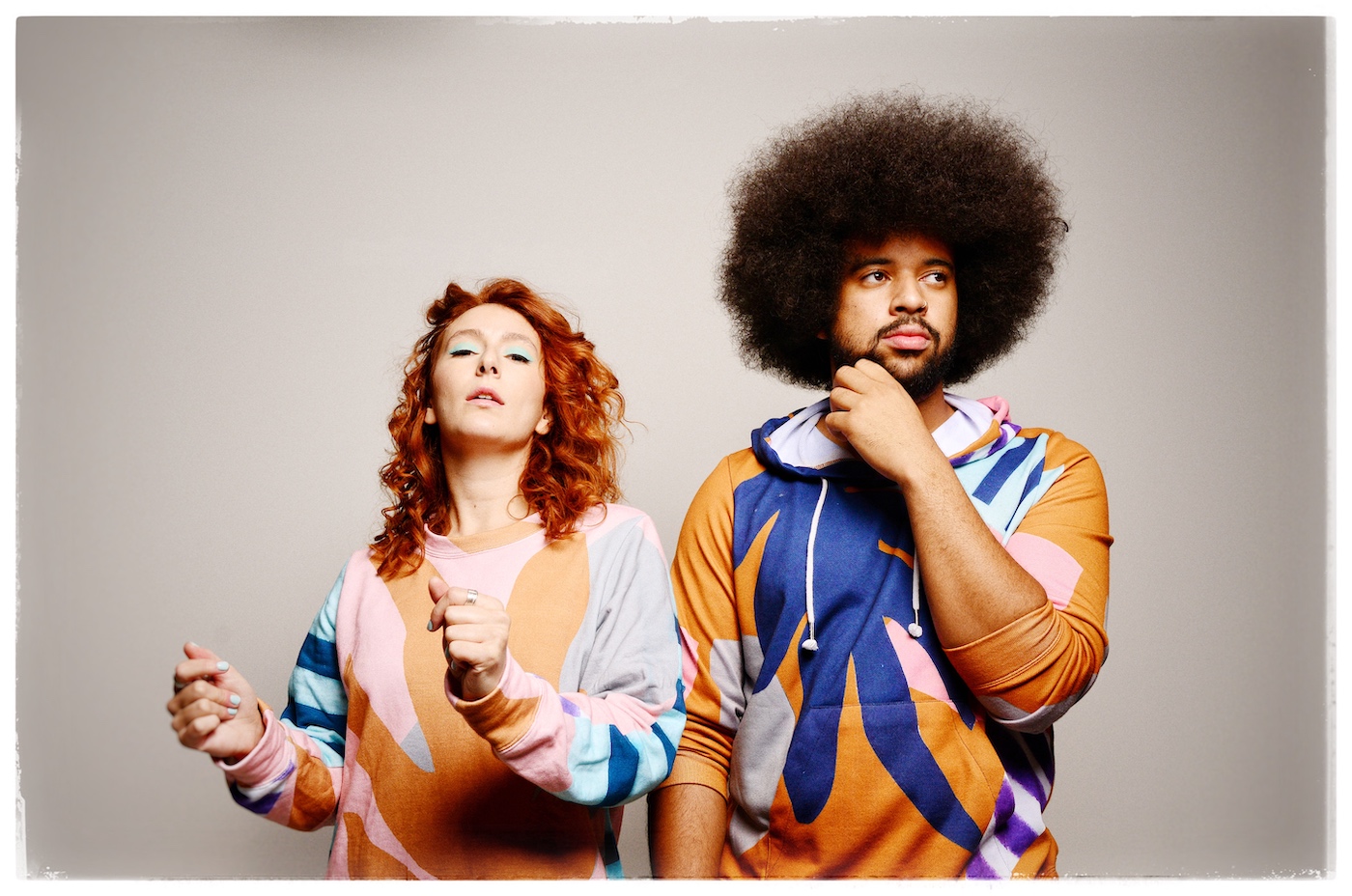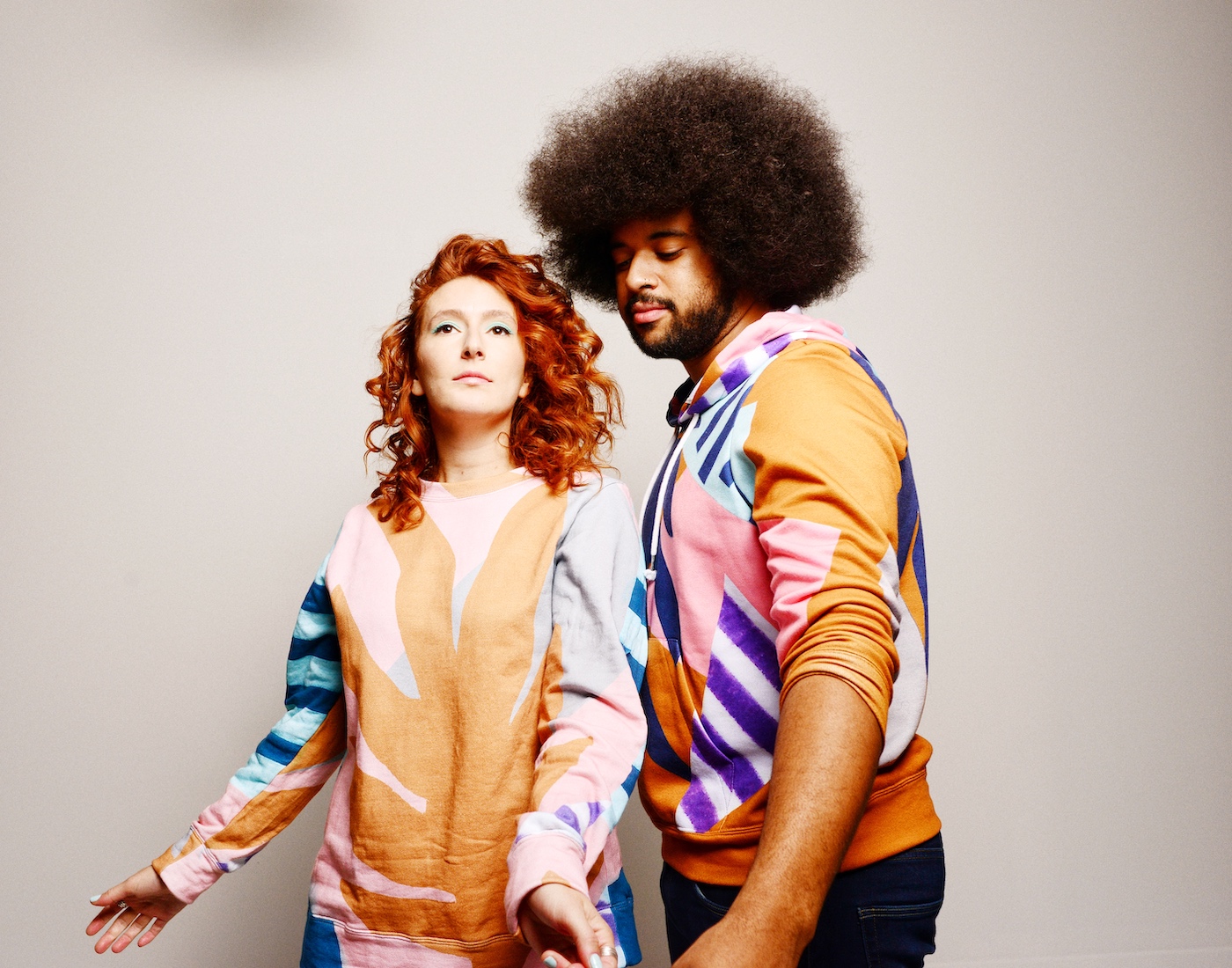 Given that theirs is a bi-coastal relationship and both members have busy tour and studio schedules, it took sometime for Human Natural to see their debut full-length through to fruition: Our own conversation between the band and Atwood Magazine began a year ago this very month. Yet the wait is over and the result is as sweet as it is seductive.
Passionate, polished, and full of intense emotion, Only Human Natural succinctly captures this band's essence in nine catchy songs that just don't quit.
An homage to music's past, present, and future, this record has a little something for everyone. The feverish vocals and rush of feeling in album opener "Ego" recalls '90s acts like Destiny's Child, while lead single "Trampoline" (featuring Vulfpeck's Antwaun Stanley) lends modern synth textures to a very classic '70s/'80s R&B groove. It's the kind of music one can imagine Stevie Wonder might make: Effervescent and soulful, Human Natural fill our world with cheer while diving into emotion's deep end.
We could go on to explore the catchy layers of the decade-defying "Tell Me You Want Me" and its themes of independence and relationship turbulence, or the relentless beat-driven "Slow Climb" and its nuanced portrayal of desire and connection – but why overanalyze, when the music is there for all to indulge in, in our own way?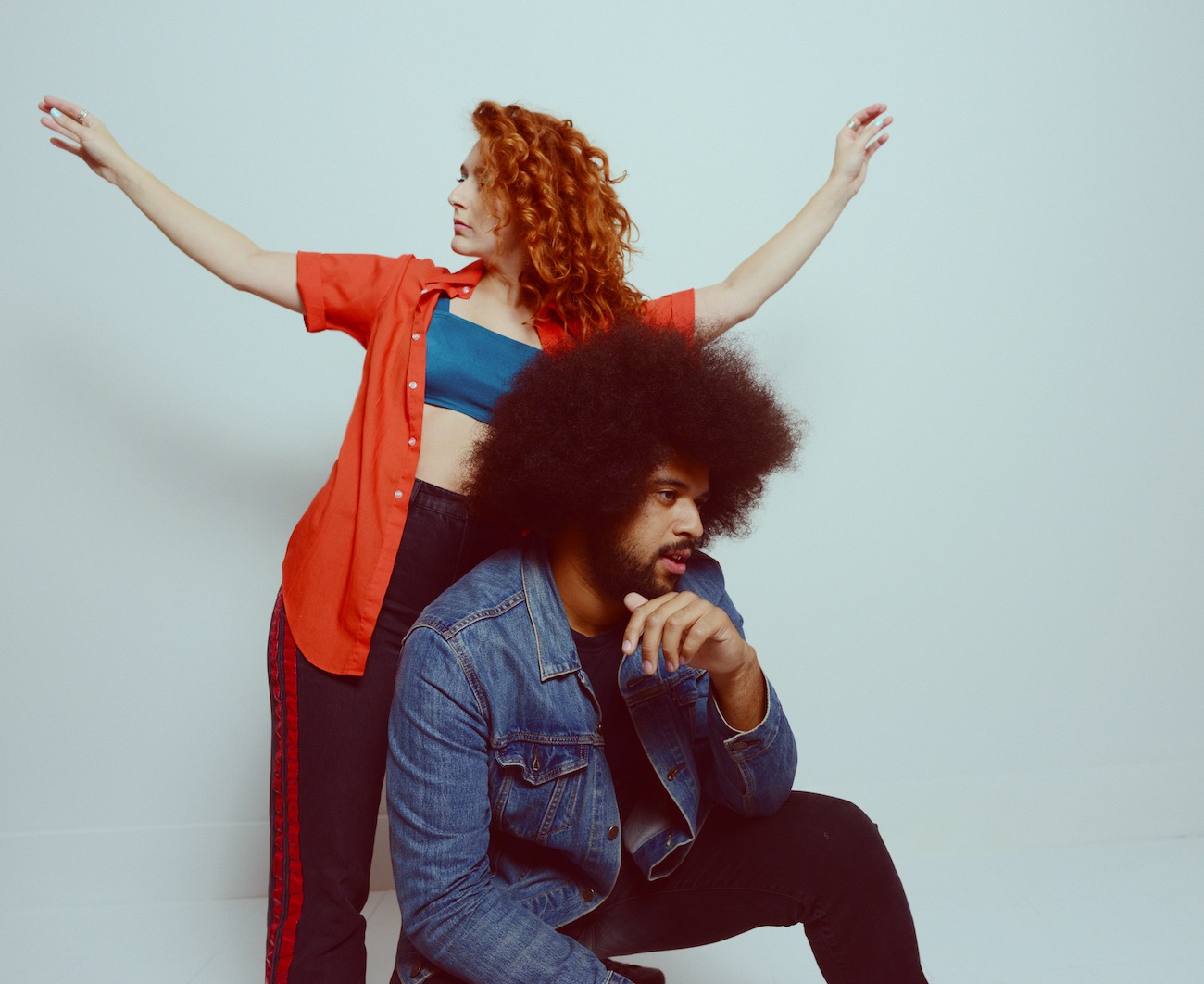 Whether it's the ravishing "Fantasy" or the heavier weight of "Don't Tell Me" that gets you going, Human Natural have delivered to the world an album that from start to finishes takes its listeners on an adventure of the mind, body, and (dare we say?!) soul. Hannah Winkler and Brian Robert Jones are both stellar musicians in their own right: Having seen each perform live, I can attest to their raw talent, not to mention their ability to capture a room (Jones, in particular, took me on what felt like an hour-long odyssey during one particularly immersive guitar solo during Vampire Weekend's 2019 Madison Square Garden set). Yet as with any great duo, it's what happens when they come together, not when they're apart, that matters most: And when Winkler and Jones join forces, the magic they make is beyond comparison.
Sure, it's "Only Human Natural" (wink); in truth, what these two have done together pushes the boundaries of what anyone might expect to hear in 2020. Theirs is a force unto itself, with a style and vibe that is distinctive, special, and worth our time. If this is where "modern pop" is headed, we cannot wait to hear more.
Experience the full record via the below stream, and peek inside Human Natural's Only Human Natural EP with Atwood Magazine as Hannah Winkler and Brian Robert Jones go track-by-track through the music and lyrics of their debut album!
— —
'Only Human Natural' – Human Natural
:: Inside Only Human Natural ::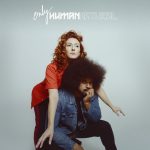 — —
EGO
Hannah: "Ego" is about how women often end up being held responsible for male egos. When Brian and I started writing the lyrics, I had recently been hit on at a party (in a pretty tactless way) and I had this mix of emotions about my response to the guy—was I firm enough to get my disinterest across? Did I get the right blend of humor and earnestness to still appear cool about the whole thing? Was I too harsh and did I hurt his feelings? In reflecting back on the experience (and many others like it), I felt really fed up with how I have prioritized men's feelings over my own thoughts and desires. I know a lot of women do this out of concern for their own safety in that moment, and that needs to change. I also think we raise women to be empathetic to a detrimental extent… Don't get me wrong, I'm proud to be an empath, but I'm sick of feeling like I need to coddle someone who's peacocking in front of me, and I'm making a concerted effort to change my behavior moving forward. He can take care of his own ego.
Brian's insanely awesome track (with my favorite, weirdo keyboard solo) makes this one so much fun to perform. I get to tell the dude at the party to get lost while singing and dancing my ass off.
Brian: I'm really happy this is the track that kicks off the album. It's fun and weird and empowering all at the same time. The instrumental for "Ego" had existed in different iterations since 2011, but I couldn't find the right person to help me finish it until I met Hannah. This was one of the first beats I played for her the first time we met. The track seemed to confuse the few people I had already played it for, but I remember seeing Hannah's face light up when it kicked in. That's when I knew we were gonna be making a lot of music together. We took this super frantic, maximalist, funky pop track I made and somehow turned it into an intelligible and fun pop song. I'm super happy with how it turned out and it's easily my favorite one to play live.
WAKE UP IN LA
Hannah: This was the first song Brian and I wrote together. He played me the track and I thought, "This guy is special." I just loved how his brain worked. The beat had such swag and the chord changes were so exciting to me. I loved the combination of organic-sounding elements with in-the-box elements, and I found it more inspiring than a lot of the pop tracks I was writing over at the time. I immediately wanted to create a song around it. The lyrics are about a couple breaking up—one person stays in New York (it's me, but the song plays with the roles) and the other person ends up on the other side of country. Brian and I wrote this song during one of my first LA visits post-breakup, and the sun and palm trees really had me wondering if I got the short end of the stick!
Brian: I originally made this beat over the drum break from 'Kissin' My Love' by Bill Withers. I found the isolated drum break in a random folder of drum loops and samples I had received from a producer friend of mine. I kind of misinterpreted where the downbeat was and that ended up leading me to experiment with chopping up the sample to make it a funky 6/8 groove instead of its original 4/4 time signature. Once I had the groove in the session, I plugged my bass in and improvised the structure of a song and that initial take makes up a large majority of the final bass track. I wanted this to sound like it was made in the '60s so I tried to use as many vintage textures as I could, like Mellotron flutes, vibraphone, and upright piano. My favorite part of this song is what we did with the vocals in the bridge. I love the way we tied together all of the vocal passages and harmonies into one flowing unit.
TRAMPOLINE
Hannah: I was in the mood to write a feel-good love song, so that's how this one was born! Brian had named his demo track "Trampoline" so we kept that because we liked the word and the imagery that it could inspire. We used it to inform the rest of the lyrics… the idea of ups and downs and going through it all with your person. It turned into such a joyful song that genuinely makes me smile and dance whenever I listen to it. I like to tell our audiences at shows that you can sing it to your best friends, too. (I think the love in life-long friendships deserves more celebration than we give it!) The Beach Boys-y bridge is one of my favorite vocal arrangement moments on the album.
I sang in multiple groups at the University of Michigan with Antwaun Stanley, one of the best singers on the planet, so when we decided to make the song a duet, Antwaun was top of the list. He has the most soothing voice and an astounding ear. He literally had me and Chris Kuffner (a friend and collaborator who engineered the session) whooping with glee at his riffs while he tracked his vocal for the song.
Brian: I first came up with the piano riff for this song in my childhood bedroom on a Radio Shack keyboard that my mom's coworker gave to me. I thought it was really catchy and it kinda became the riff I played every time I sat down at a piano or keyboard. I ended up using a lot of sounds from that same keyboard in the final production of this track. The main kind of "Rugrats" sounding synth, the marimba, and all of the string pads were performed on the Radio Shack piano. This was probably the hardest song for me as a producer/mixer to "finish" because I wanted to make sure it had a lot of fun elements without getting too in the way of the song itself.  After all is said and done, I'm super happy that we were able to come together and turn it into a sweet and fun song. What a blessing to have Antwaun hop on it as well! He crushed it.
TELL ME YOU WANT ME
Hannah: This song paints an angsty sentiment on to a party vibe background. You've had enough of this person's games and you need them to make up their mind or you're moving on! I like the lyric, "Tell me you want me, or I'll be busy letting you go"; as in, shit or get off the pot. Getting over you is a process and I need to know whether or not I should start it.
This song is also a blast to perform. The instrumentation and vocal melodies make the song's message feel empowering. I just want to cinematically throw my arms up and spin around in a circle when I hear those punchy strings in the chorus. We're imploring "show me your love" because we know we are deserving of it!
Brian: The instrumental for this one was taken from a hefty batch of instrumentals I made in early 2018 that I named after famous actresses (pretty sure this one was called "Salma Hayek"). I knew a lot of the things I was making at that time were never going to see the light of day, but I had a feeling that Hannah and I were going to finish this one together. I thought the groove felt really great and Hannah's vocal would fit perfectly in the mix. I was somehow able to sneak a little guitar solo into this song that I played on my Peavey T-60, a super vibey natural colored guitar that Peavey made in the '80s.
SLOW CLIMB
Hannah: Slow Climb is a reminder to have patience with your own pace in life, to try to embrace the process. Everyone's career timeline plays out differently due to so many different factors, and some of those factors are totally unpredictable (especially in the music/entertainment industry). Comparison is easy when you're flooded with social media posts, and it can be frustrating to see people achieving things you've dreamt about. In moments where I've felt low and hopeless, I've tried to remind myself that I've had incredible experiences and will continue to if I stay passionate and work hard.
On the production end of things, I was floored by Brian's work on this song. It took me a long time to wrap my head around all the intricacies of it. I love his voice with mine on the bridge—it feels like a community of folks lifting each other up and encouraging one another.
Brian: Slow Climb was the last song we wrote for this record and definitely one of the more maximalist productions. The drum groove on this is unconventional to say the least. It was inspired by some of the drum grooves by one of my favorite bands, Dance Gavin Dance. They are a post hardcore group I've been following for the better part of 10 years and I always thought it would be fun to apply some of the rhythmic elements of their music in a pop context. This drum groove tends to trip people up a little bit, but once they find it, they have a real nice time. I like how big the crowd vocals feel in this song. They give the song an airiness that feels really refreshing to me.
FANTASY
Hannah: Fantasy is a ride, emotionally and energetically. The song is about wondering if your connection with someone is shared and real, or if it's all in your head. It's hard to tell sometimes. We've all been there. If there's a song that will get you to dance out that chaotic energy while you're figuring it out, it's this one.
Brian: "Fantasy" was maybe the first song we wrote together from scratch. I think I just had the idea for the bass line and we built a whole song from there together in Hannah's old apartment in Brooklyn. I had a lot of fun trying to find the right textures for this song. The two main instruments in the song are a super tightly-played acoustic guitar and a Korg Polysix bass synth, textures that are not often featured together but combine beautifully. I think that's what gives this song a really unique sound. I'm also super excited that I finally found a place to do my best impression of a Quincy Jones horn section in the bridge with that super staccato and syncopated horn line. We had our friend Steven Salcedo come out and play that with us at the last show we did and it was an absolute blast.
DOROTHY
Hannah: Turns out Brian and I both have grandmas named Dorothy! So we obviously love the name and used it in this song to create a character to sing to… even though I'm really singing to myself. Whoops! Secret's out. Like I said above, I've always been highly emotional and empathetic, and I've been made to feel ashamed of that at certain times in my life. This song is a pep rally for myself and others who might feel similarly, letting us know it's okay to be who we are, and there are people who love you for exactly that.
I love how different this song feels from the rest of the album. I think of it as our triumphant ballad. The melody I came up with for the chorus is sort of insane, and I'm glad Brian was down with it. That's sort of the whole gist of our band—we're both very into the crazy inclinations that the other person has.
Brian: The instrumental for "Dorothy" was the product of me messing around with my newly acquired Native Instruments KOMPLETE virtual instrument package. My favorite part of this track is the bass line in the chorus. It's simple but really strong. The vocals on the bridge were really fun to produce up on this one as well. I think there's 5- or 6-part harmony happening at points. I was/still am a huge fan of boybands so I always try to find opportunities to stack as many vocals as possible. We recorded this song in the basement of my childhood home, which is not really set up for producing music. I have a fond memory of Hannah rolling around on an exercise ball while I was laying on the ground working Pro Tools. I love how Hannah sings the chorus on this song. We usually like to layer lead vocals in our choruses, but this lead vocal is largely by itself giving this song a more intimate vibe.
DON'T TELL ME
Hannah: I think we've all experienced a reckless love — a passionate, magnetic, I-gotta-have-it-even-though-it's-hurting-us-both love. If you haven't, congratulations, you somehow avoided that mess. If you're in it, I recommend slow dancing with yourself to this tune that reminds me a little of bit Brandy and a little bit of Craig David in the sexy/sad way. But seriously, a relationship doesn't have to feel like a train going off the rails to be fun and exciting. If you feel like something's wrong and the situation isn't healthy anymore, don't let anyone tell you otherwise (and don't let the other person convince you it's all your fault).
Brian: This track was the most outside of my comfort zone I ventured on this record as a producer. I performed the drums for this song on a drum pad and ended up not quantizing them, which ended up giving the song a unique feel compared to the rest of the record. There are plenty of beats that are pushed and pulled, kind of giving it a bit of a Neo-soul vibe. The acoustic guitar line was recorded on an old, nameless guitar from the '40s that I bought at the Rose Bowl flea market a few years ago. This track definitely has one foot in the future and one foot in the past, which is a reoccurring theme in a lot of aspects of our music.
OBVIOUS
Hannah: This song feels like the quintessential Human Natural song to me, so I'm glad it's the bow at the end of our album. I think it was the second song we wrote together. I loved creating a dancing vocal melody to go over Brian's punchy production. We definitely bonded over our shared love for The Bird and The Bee, and I can hear them in this song. We wanted to create interesting, whimsical pop music that surprises the listener, and this song definitely has some fun twists and turns. The wild, Steely Dan-ish guitar solo is one of my favorite moments on the record. It goes on its own little journey and blasts you off to the end of the record.
Brian: "Obvious" was the first song Hannah and I wrote during our first ever real writing camp week where we wrote and recorded four songs in four days in my old, terrible apartment. This one was a real blast to write and it also happened to be the first song we put out. One of my favorite production elements in this song is the use of marching band bass drums instead of toms. I was in marching band growing up and I got used to hearing these sounds, so when my friend sent me a link to this great sample pack of marching band drums, I knew I had to use them in something. I think they take the track to a really unique place and allow a lot of complex moments to feel a little more familiar. Also Hannah is right, the guitar solo on this one was heavily, heavily inspired by Larry Carlton's playing on 'The Royal Scam' by Steely Dan.
— —
— — — —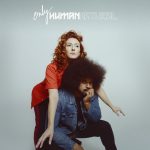 ? © Shervin Lainez
Only Human Natural
an album by Human Natural
---