With their fiery fourth album 'Nosebleeds,' MisterWives tap into something entirely new while pulling more from their roots than we've ever heard before. 'Nosebleeds' is focused and intentional, holding something for everyone while threading a singular needle through all fourteen tracks.
Stream: 'Nosebleeds' – MisterWives
---
It's easy to tell when a band or artist tries to mold themselves into what they think people want.
There is always a trend, a sound, a look (the list is never ending) of what is "in" and what people are responding to at the moment. With an industry as difficult as this one, there is no doubt it's easy to get lost in it all, and in doing so, forget why you go into it in the first place. The artists who are able to silence outside influences and ignore "experts" who tell them what will and won't work are not-so-ironically the ones that people resonate with the most.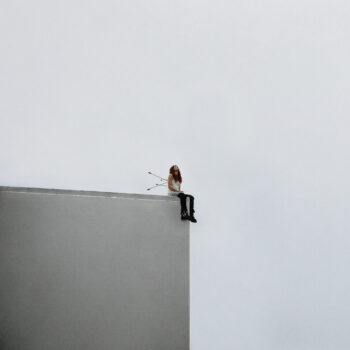 Misterwives has always been able to do this. It's never been a question of why they do what they do; it's almost like they have to. Their music is who they are and it always has been. It's changed as they have evolved, but always in a way that is natural and never in a way that goes with the status quo. It's why we've always loved them.
With their fiery fourth studio album, Nosebleeds (July 14, 2023 via Photo Finish Records / Resilient Little Records), MisterWives tap into something entirely new while also pulling more from their roots than we've heard in albums preceding. It's hard to find words to describe Nosebleeds; it's rock & roll, infectious, intricate, delicate and beautiful. For OG and new fans alike, Nosebleeds is sure to satisfy the masses.
Enjoy our album review below, but more importantly, enjoy this album as it's crystal clear that every note and lyric were given immense thought and care – your ears should do the same.
— —
Inside Nosebleeds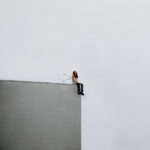 Out of Your Mind 
Starting off strong with "Out of Your Mind" MisterWives introduces us to the new era in the boldest way. We said it here in our official review of the single, but this track exudes immense confidence, liberation and even levity. It surrounds everything that goes with getting your anger out, feeling good about getting that anger out, and most importantly, knowing you're better off. It is a perfect table setting for the album that is Nosebleeds.
Dagger
Track two is a natural progression of track one. MisterWives shares in an instagram post that "Dagger is a song about the duality of forgiving hard times while not rushing your healing" i.e. the lyrics,
 I dream of a garden, not growing resentment
I used to want karma, but I need contentment
While SUPERBLOOM was an album of growth and doing everything you can to move through the hard stuff so you get to the other side, Nosebleeds gives us permission to sit in it. It allows us to be in our feelings and understand that healing can take time. It is perfectly fine to not be okay all of the time.
Nosebleeds
"Nosebleeds" has been in our airwaves for a bit now and we've loved it from the start. The band states that this song was born out of them being told their music was dead on arrival. "Nosebleeds" is currently on the radio circuit, is featured on a variety of streaming platforms playlisting and is nearing 1 million spins on Spotify. Basically, it's pretty far from DOA.
All The Same
It's easy to feel caught in a never ending loop of trying to feel happy. We do the little things we know will bring us joy. When we do enough of them in a row we start to feel good. These feelings are usually fleeting and result in a comedown that leads us back to square one. "All The Same" is hyper-relatable. It's hard not to feel exhausted by the ups and downs of life, but this track has that magic that so many MisterWives tracks seem to have; They let us know we are not alone in the things we are feeling. Musically, It has a lighter feel than its preceding three tracks. The musical lift paired with the vulnerability of the lyrics presents a feeling of hope,
Here we go again
Close your eyes count to ten
Feel it in creeping in
Burning right through my skin
I know I'm no good at calming myself down
But I'm caught in a loop tryna turn it around
Sideways
"Sideways" is an immediate favorite. With a catchy beat from drummer Eitienne Bowler loring us in before Mandy Lee's signature vocals take off, this is a track that is as fun as it is therapeutic. Mandy Lee sings the poetic lyrics in a cadence that makes you need to learn the words so you can sing along.
I'm a ticking ticking time bomb
Keep making everybody happy fuck what I want
I think it's time to flip the switch and turn the lights on
Go turn the lights on (you know you gotta turn the lights on, lights on)
Cause you've been tripping on your ego
And I've been bending over backwards I'm in limbo
Slipping further away every time I get close
Keep my in the nosebleeds You're in the front row, the front row
"Trigger Pull" and "Too Late" pull us through to the midpoint of the album with '80s synth sounds and catchy beats that pull the confidence and attitude of this album to the forefront. You can almost feel how amazing both of these songs will be when performed live. MisterWives has taken their fate into their own hands.
Silver Lining 
"Silver Lining" is so special. A wonderful interlude track holding the most powerful lyrics on the album. Perfectly placed in the middle, it allows you to take in what you've just heard, re-orient yourself with the message of the record, and keep going.
Admit you like how it hurts just a little
Happiness always felt like a riddle
Try to find silver lines
Tell everyone you're fine
but you don't know anyone who is
Never comfortable in the middle
Always high or low never level
Living on borrowed time
So you say that you're fine
But you don't know anyone who is
Trip Around the Sun
We've mentioned that Nosebleeds has been able to take influence from every era this band has introduced and form a new sound altogether. For fans of the early days of MisterWives, "Trip Around The Sun" is for you. A melodic guitar lick from Marc Campbell and Mandy Lee's soft vocals draw you in with the realest lyrics,
Everybody says these are the best years
But everyday I wish I was further from here
Everybody says you're so honest
But if you knew the truth I don't think you'd want it
No I don't think you'd want it
I know all the cracks on the ceiling
Memorize everywhere the paint is peeling
Trace my body down on the carpet
Try to tell myself that I haven't lost it
That I haven't lost it
This track breaks down what it is like to feel like you're not enough, while also leaving space for hope that things are going to get better. "Trip Around The Sun" reminds us that we probably will never have it all figured out, but with each year that passes, we will try to be better.
Flower Moon
"Flower Moon" is a standout of the album. Musically, this song is so unique. It captures the vulnerability of being so in love and not wanting to bring problems of your past to the future. When you're not used to things being good and then they finally are, it can be the hardest thing to wrap your head around. "Flower Moon" is the motion of trying to do just that.
I've been up for three nights
With my head and my heart in a fist fight
Underneath the flower moon
Wishing you could see the view
Tryna keep it all together
But we both know I'm not getting any better
Lonely in a crowded room
Only one I want is you
Broken Glass
While a lot of Nosebleeds is sitting in the pain and allowing yourself to feel all the emotions, "Broken Glass" feels like a breath of fresh air. It is a song that could only be born out of allowing yourself to feel angry. The lyrics say it all,
Like a thief in the night
Having stolen what's mine
Haven't wasted my time on too many tries
I'm so sick of the past
Break my neck looking back
And I can't keep on dancing on broken glass
When did you forget to have fun?
Grow up so fast when you're young
Lose yourself trying be someone
For everyone
Other Side
"Other Side" is the struggle of trying to appreciate what you have rather than always thinking the grass is greener. We are hardwired to compare, but when you stop comparing you might realize that what you have is pretty good. Musically, this song is infectious. You can't listen to it without wanting to move and sing along. The bridge of this track, melodically and lyrically, is powerful.
What you want is what you have
Don't look forward don't look back
What you want is what you have
Don't look forward don't look back
Sidelines
Little house, lemon tree
I got everything I need
Picket fence the irony
I got everything I need
End of My Rope
"End Of My Rope" is one that we can't help but to picture as a live performance. MisterWives is a band who puts everything into their live shows, and with lyrics like,
Step into the light and go dance yourself free
we can almost envision the dance party that will ensue when this song is performed live.
Ultraviolet
"Ultraviolet" is by far and wide the most vulnerable song on the album. With a simple guitar melody by Marc Campbell and Mandy Lee's piercingly beautiful vocals, this song is timeless. What better way to end an album, then with lyrics that say,
Information tidal wave
Gotta put the phone away
And look up at this pretty place
God it's such a pretty place
---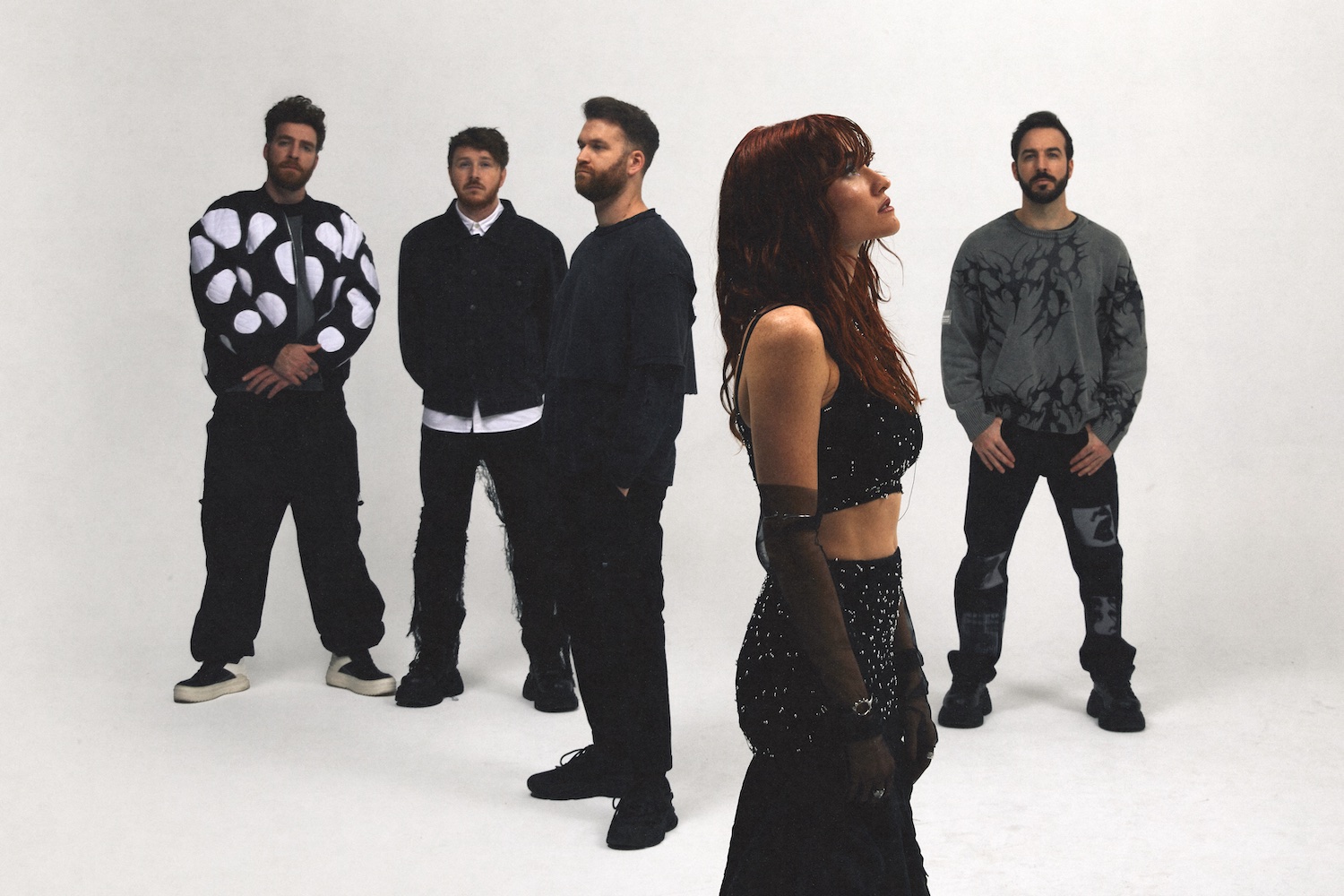 Nosebleeds is a raw, beautiful, intense, and fun album.
It allows us to find comfort in the discomfort. It gives us permission to feel exactly as we are feeling rather than always trying to mask our emotions. It has everything for everyone while still being so focused and threading a singular needle throughout all fourteen tracks. Nosebleeds is an album of liberation, freedom and hope. While MisterWives have always been a band to march to the beat of their own drum, their fourth studio album solidifies their creative prowess and the fact that there will only ever be one MisterWives, regardless of what they decide to create next.
We have been lucky enough to sit with it for a little bit, now it's your turn. We've said it before, but MisterWives put on one of the best live shows we've ever seen – We can't wait to hear these songs come to life at the Don't Look Down Tour with Bishop Briggs this fall.
— —
Stream: "Nosebleeds" – MisterWives
— — — —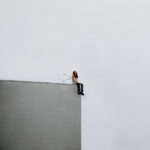 © Matty Vogel
:: MisterWives ::
---