MisterWives' third album 'SUPERBLOOM' is an explosive delivery of funk, rock, pop, and soul that will break your heart and put it back together again.
Stream: "SUPERBLOOM" – MisterWives
---
From co-writes to new producers, MisterWives have branched out like never before with their third studio album – and while the growth is evident and delightful, it is the intangible quality of this effervescent group that has made SUPERBLOOM, without a shadow of a doubt, their strongest record yet. Released July 24 via Fueled By Ramen, MisterWives' SUPERBLOOM is an explosive delivery of funk, rock, pop, and soul that will break your heart and put it back together again.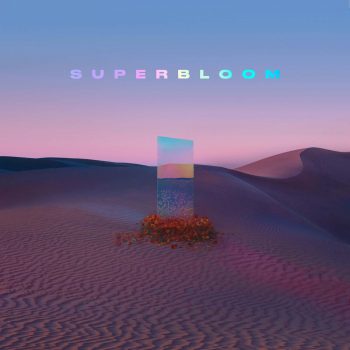 The title of MisterWives' album not only mirrors the personal complexities of heartbreak and healing, but also the collective growth and ultimate eruption of musicality the band has put forth in the entirety of this third album.
SUPERBLOOM is filled with intention, intricacies of subtle-yet-present themes and most importantly the truth of heartbreak, and the vulnerability that comes along with that truth. The level of care that went into this album deserves to be appreciated. The journey from "the end" to "SUPERBLOOM" is one that is meant to be listened to sequentially in order to fully appreciate what it takes to pick yourself up from rock bottom.
---
Lead singer Mandy Lee has put everything she has into writing this story and sharing her absolute raw truth with the world. The capability to dig deep and to be that honest with yourself is a bravery that only the truest of artists hold. It is what separates the good from the great. So, even if it is only once, listen to this album from song 1 to song 19, experience the SUPERBLOOM, learn to love yourself, and then pull out your favorites and let them live forever.
Below is a deep dive into the album, almost track-by-track, missing a few from the band's previously-reviewed EP mini bloom. For an even more in-depth, behind-the-scenes look, visit the band's Instagram page as they've chronicled the creation of SUPERBLOOM, song by song, in their story highlights.
— —
Stream: 'SUPERBLOOM' – MisterWives
:: Inside SUPERBLOOM ::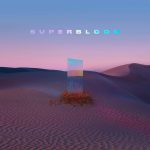 "ghost"
Distorted, high energy guitar strums start "ghost" off making it an immediate jam. The sound of this track is reminiscent of the Our Own House era with a glow up of surprises including a Queen-like choir of harmonies. The harmonization builds throughout the track with layers of Lee's vocals culminating in the bridge where the misters (Marc Campbell – Guitarist, Etienne Bowler – Drums, William Hehir – Bass, Jesse Blum – Trumpet/Synth/everything in between, Mike Murphy – Saxophone) join in. Bowler explodes on the drums out of the already powerful bridge into the final chorus truly making "ghost" one of MisterWives most epic songs to date. Complete with the aforementioned unparalleled MisterWives sound, it is inevitable that "ghost" becomes a fan-favorite off the album.
"alone" + "stories" + "valentines day"
The sadness of heartbreak is strung together as an experience through "alone," "stories," and "valentine's day." "alone" captures the exhaustion that heartbreak inevitably causes. Not only when you are trying to figure out what happened, but also when you feel as if you are grieving something, that two people experienced, completely alone. Lee's extraordinary vocals jump an entire octave in the bridge mirroring the effort it takes to leap out of loneliness. The heartbreak continues with "stories" and eventually, "valentine's day." A nearly 5-minute, devastatingly beautiful recollection of the day it ended. "valentine's day" is not a song born out of anger or resentment, it is simply the story of what happened with the acknowledgement that while there are two sides to every story, Lee can only account for the one she experienced.
"over the rainbow" + "it's my turn"
"over the rainbow" is where the album starts to shift. Musically it is just so fun, filled to the brim with grit and attitude — you cannot help but to listen closely. For the OG MisterWives fan, it's almost like the older sister of "Imagination Infatuation." Bowler's drums hypnotize as he controls the track with the complexities of the rhythm. Lyrically, it moves away from the sadness and into almost an anger that is able to be enjoyed. This leads flawlessly into "it's my turn," where Lee continues to revel in taking time to only worry about herself. A nod to the listeners that sometimes, it is okay to be selfish. Sometimes, you deserve it. Blum takes the synth to a new level in this track while Hehir grooves through from verse to chorus with funky bass riffs.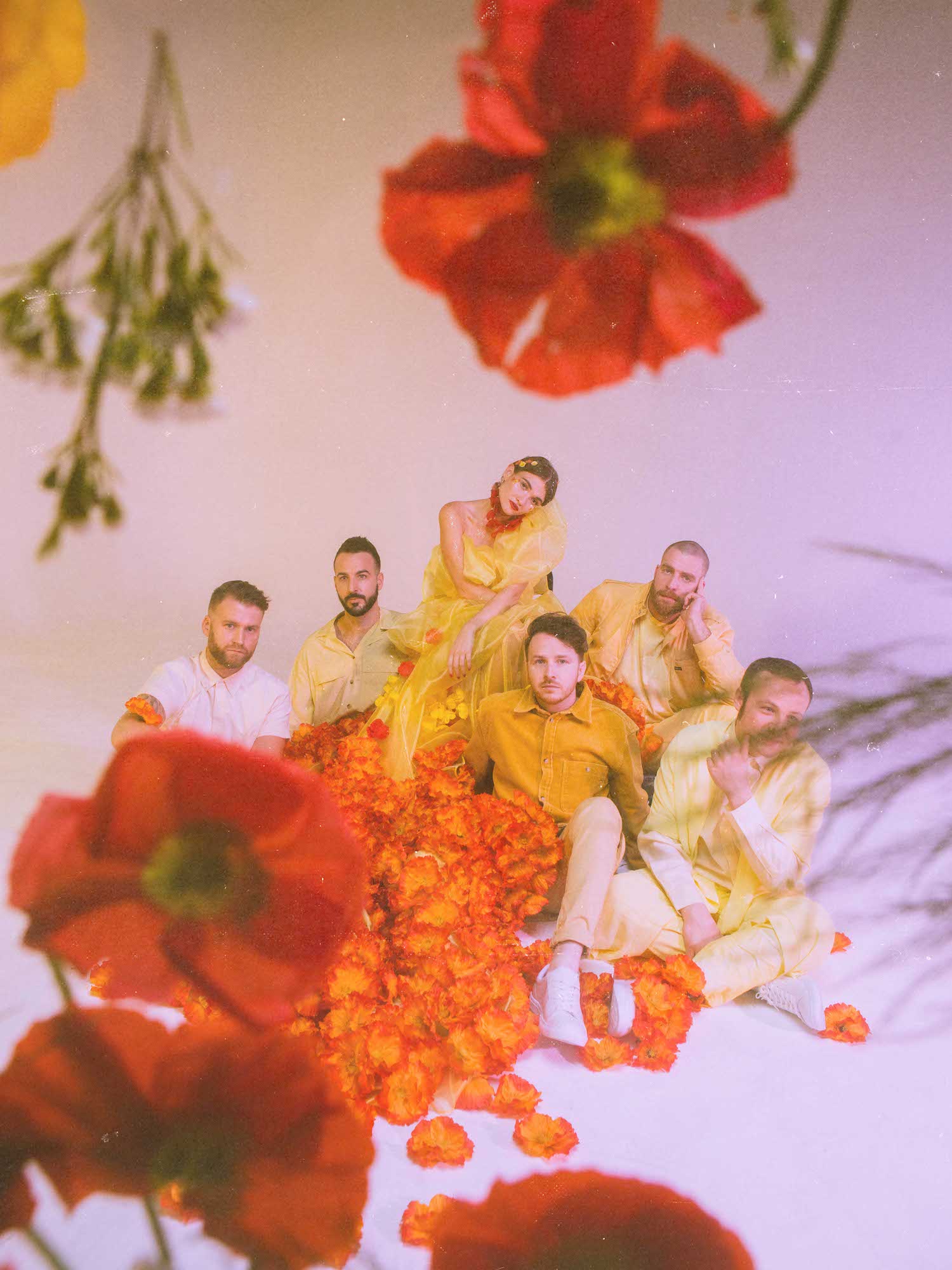 "find my way home" + "7-2" + "rock bottom" + "coming up for air"
The funk continues with "find my way home" and then "7-2," which is an homage to the poker the band has played on tour over the years. 7-2 is the worst hand to be dealt, but on theme with the album, even in the worst situations – you can come out on top. "rock bottom" and "coming up for air" follow. So far, we've felt heartbreak and anger. "Rock Bottom" is where those two feelings come to a head. This is where Lee had to go in order to gain the perspective that was needed to come up for air. What happens when you come up for air? You breathe in fresh oxygen. Like we said – the intricacies of this album are brilliantly thought through.
"oxygen"
"oxygen" truly is a breath of fresh air. It is a pop-rock bop that feels like California in the summertime. Lee's vocals sing with a calmness that feels like that weight-off-your-shoulders liberation of realizing that after so long in the dark, you are actually are going to be okay. Not only that, but because of all that darkness — you're going to be okay no matter what life throws you next. "oxygen" is another sure to be favorite, complete with lyrics perfectly primed to become ones new mantra,
I'm right where I wanna be, yeah right where I wanna be
This ride is a mystery, I'm fine for infinity
I'm right where I wanna be
"running in place"
"running in place" is a standout of the album. Lee's layered upon layered vocals and single piano make for an incredibly powerful ballad. It is the type of song that feels like full stream of consciousness even though it has clearly been so carefully crafted. It is completely raw and vulnerable, which is what makes it so strong. This song, in particular, is taken to a place only made possibly by Lee's vocals that are able to climb an octave in a matter of a syllable. She can explode and retreat all in one breathe, which is a skill that cannot be taught or mimicked. "running in place" is one to sing at the top of your lungs.
SUPERBLOOM is a party from here on out…
"decide to be happy"
From the 90s hip-hop like vibe to the effervescent vocals, "decide to be happy" holds perhaps the most important message of the album. The only thing you can control in this world is yourself. Do not let your happiness be dependent upon anything but yourself. No matter what life throws you, do as the song says, wake up and make that conscious choice (for yourself) to be happy.
"love me true"
"love me true" brings an immediate smile that lasts the entirety of this 3 minute and 16 second absolute bop of a song. Hehir's Funky bass, Blum's vibrant synth and Murph's Saxophone groove through this entire tune. Lee's vocals fly up and down the scale with so much freedom, yet so much control. "love me true" has a '90s hip-hop vibe with a twist of that Spice Girls-like feeling that deserved to be turned all the way up.
"3 small words" + "muse"
"3 small words" captures the light, euphoric moment of allowing yourself falling in love again. Lee's ooh's and aah's bring a sense of ease to the track that matches the feeling of letting fear fall away and love take its' place. And knowing you deserve it. "muse" drives that feeling home. The cadences of the vocals intertwined with the intricacies of the music keep your head nodding all the way to the album's culmination, "SUPERBLOOM."
"SUPERBLOOM"
It is hard to put into words how good of a song "SUPERBLOOM" is. It is a breath of fresh air. It is a celebration. It is being so proud of yourself. It is that the liberation of realizing that after everything you have been through; everything is going to be okay. "SUPERBLOOM" is the first song of the bands to surpass their 2015 hit "Reflections" in streams on Spotify, a fitting ending for one era and the start of the next.
I deserve congratulations, cause I came out the other side
I've been having revelations and I'm gonna let them shine
I deserve congratulations, I never thought that id survive
If you tell me I won't make it, that's when I, that's when I
– "SUPERBLOOM," Misterwives
2020 has been unfair. MisterWives unknowingly added to this pain when they released one of the best albums of the year, bringing immense joy those who listened only to have them realize that no one has any idea as to when we'll be able to see these songs performed live. If SUPERBLOOM has taught us anything it is to squash that grief with hope, because one day, the world will heal, we'll get to the other side, and we'll see Mandy and the misters do what they do best; bring this story to life, have so much fun while doing it, and keep us dancing all night long.
— —
— — — —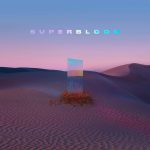 ? © Matty Vogel

:: MisterWives ::
---
---