Every Friday, Atwood Magazine's staff share what they've been listening to that week – a song, an album, an artist – whatever's been having an impact on them, in the moment.
This week's weekly roundup features music by Soda Blonde, Beharie, Tainy, The Backroom Rumors, Primo the Alien, Surprise Baby, Nightcars, Aluna, Pearl Earl, Fox Jackson, The American Hotel System, Kian Blume, & Cavalo55!
•• •• •• ••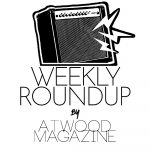 :: "Bad Machine" – Soda Blonde ::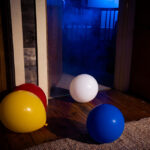 A searing synth; the heavy pulse of drums; and a spirited voice, cool and confident, shining over the hazy sonic mist. Dublin darlings Soda Blonde have returned with after two long years with a cathartic eruption of passion and purpose. Released today, "Bad Machine" is an angular expression of self-acceptance and reflection. Quiet contemplation and emotional charge coalesce as the band a tune that sears and soars around the ears, with lead vocalist Faye O'Rourke's singing acting as a kind of beacon – a lightning rod of feeling, pushing that pervasive fervor forward.
What did I hear you say
What did I hear you say
I thought I was to blame
What did I hear you say
I want to live
But I don't like lonely
Take me alive
Or baby drive it in slowly
"We can be slaves to our own impulses," guitarist Adam O'Regan says of the band's new song. "This idea that 'every part of me is a bad machine breaking everything all the time, every part of me has been wired to repeat, I've got a bad desire by design,' it's this idea of recognizing that this is just a part of who you are and going with that; but it's a double-edged sword. Sometimes taking a chance, being spontaneous and taking a risk – they're not always the safest moves to make, but that propensity to dare is what makes us great. We wouldn't exist without it."
Soda Blonde's chorus is a welcome climax – a radiant and resounding release of built-up tension and inner turmoil:
Every part of me like a bad machine
Breaking everything all the time
Every part of me has been wired to repeat
I've got a bad desire by design
"Bad Machine" is warm and fuzzy: A welcome return from the band that blew us away with 2021's debut album Small Talk, and had us giddy with anticipation before that with their previous EPs, Terrible Hands (2019) and isolation • content (2020).
Soda Blonde's sophomore album (out September 8th) is entitled Dream Big, and between now and then, we certainly will be dreaming, imagining all that's to come: Th smoldering, cinematic onslaught of guitars, vocals, drums, and keys, all perfectly aligned in their mission, united around a common goal and expressed so poetically, so profoundly, to make the hairs on our necks stand up as the Irish band once again take our breath away.
What did I hear you say baby
I thought I was a game
I want to live
But I don't like lonely
Take me alive
I'll be going til morning
Every part of me like a bad machine
Breaking everything all the time
Every part of me has been wired to repeat
I've got a bad desire by design
:: "Heaven" – Beharie ::
Beharie provides listeners with a glimpse into "Heaven" in his newest track — but points out that the epitome of the afterlife might not be the blissful utopia it's normally chalked up to be.
"Heaven," released this Wednesday (July 12) follows previously released album-mates, "Deadly" and "Oh My God"; providing another sneak peak into all that is to come within the musician's upcoming record, Are You There, Boy? (to be released Oct. 20).
Despite what the title may suggest, the track is neither of ecclesiastical or devotional nature — Beharie instead presents a fully unattached and hesitant perspective, distancing himself from a doctrine he had always believed to be true. Words and scriptures are no longer enough to soothe Beharie's worries — he must now summon the courage to place his faith in himself.
While the single might be thematically heavy, narrating a time of tumultuous change for the artist, the melody itself could not be more light and airy. Beharie's breezy vocals float over the track, elevated even higher by dreamy string arrangements and gentle strumming of the acoustic guitar.
"In the end there's nothing" Beharie pointedly asserts, letting those words mark the end of this poignant track as hazy guitar slides melt over the remaining seconds, slowly giving way to unforgiving silence.
Though, it is amidst this silence that we are able to fully discover ourselves. With this track, Beharie encourages listeners to lean on themselves a little more; to listen to their inner voices and trust in their guts. And so, take a couple minutes out of your day to immerse yourself in Beharie's "Heaven" — it might not be paradise, but it sure is close.
::  DATA – Tainy ::
Tainy has been at the forefront of reggaeton for over a decade known for his collaboration with Bad Bunny — "Callaíta." His new album, DATA, is fully loaded with chart-topping musicians. What makes this collection unique is its commitment to the future-focused theme.
Still, with artists like Arcángel and The Marías, Tainy dives into new tones, perspectives, and genres, perfect for soundtracking the summer of 2023. Listeners can dance to "FANTASMA | AVC" or bop around to "mañana." A personal favorite is the already-released single "Sci-Fi" featuring Puerto Rican singer Rauw Alejandro, detailing an "encounter" with a woman.
"This is a movie, I feel like I'm in LA," an English translation reads. "Today we arrived after six / I desire you and I won't give you a break / For you, I break the law,  / Mom, I desire you, and you / I think about you all day, I / I'm dying to have you, come / Why do you resist me?"
:: "(Did I Say) Goodbye Too Soon" – The Backroom Rumors ::
From its jazzy introduction to the utter garage-y fracas at its core, The Backroom Rumors' second single is an eclectic, exhilarating fever dream. Released June 16, 2023, "(Did I Say) Goodbye Too Soon" aches with charged passion and raw emotion as the indie rock trio of singer/drummer Lily Pesikoff, Bassist Evan Loftin, and guitarist Bo Farnell erupt in style, telling an age-old story of romance and regret with the fresh fire of someone still in the throes of it all:
And I said that I moved on
Got myself a new one
And now were hanging out eight days a week
And I really like her
Far more than friendly
So why am I thinking these things
Are you thinking of me
Are you thinking of me
Because if it's true
Than I know I said goodbye too soon
"(Did I Say) Goodbye Too Soon was written by me, the drummer/lead singer of the band in my bedroom," Lily Pesikoff explains. "The song is pure drama at its core, to be honest. It discusses the story of me breaking up with my ex, then involving myself with someone else, and wondering if I made the right choices along the way."
"There's a lot more drama involved with the plot when you get to the second verse, but that's for you to hear." she smiles. "The song, while written on a single guitar in a bedroom, became much more vibrant with the addition of Evan Loftin's bass line. This is what makes the whole track something danceable. The dueling riffs that Bo Farnell plays in the studio version only add to the pure upbeat joy of the song. The Backroom Rumors proves that the mix of punchy lyrics and well-informed riffs can make a pretty good song (if we do say so ourselves)."
Pesikoff is right about one things: The story really does go off the rails – in a way that only happens in real life; you can't make this sh*t up – on that second verse:
When he took an inhale
Knew where it was headed
Cause it could only be one thing
Asked if it's a problem, I laughed said course not
Cause now he's with her and she's with with me
So why am I thinking about
What could have been because now I'm out
With her and my best friend
Is dating the person I that I ended things with
She's also right about another thing: In the second song of their very early career, The Backroom Rumors come to the fore as a force to be reckoned with, marrying an unapologetic and unrelenting sound with beautifully introspective lyrics and a visceral vocal performance that inspire, igniting something deep inside all who take their time to listen to this song. Their angst – the churn of a weary heart and soul – sounds so good, likely because it hurts that bad and needs a way out.
But are you thinking of me
Are you thinking of me
Because if it's true
Than I know I said goodbye too soon
Are you thinking of me
Oh are you thinking of me
Because if it's true
Than I know I
Said goodbye too soon…
:: "More Love" – Primo the Alien ::
Marissa DeLeon, Austin, TX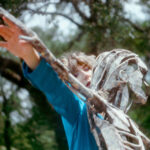 "More Love" is Primo the Alien's first single – followed by "Move" – from her upcoming EP, We All Hate Ourselves Sometimes, releasing September 8, 2023. Take a step into Primo's pure pop dreamscape, with lyrics transporting you even deeper into a dimension entirely of her own. The single strays from the addictive, upbeat electro-pop that fans are familiar with – yet her embrace of vulnerability and transparency is somehow even more irresistible than ever before.
"So blame it on the movies and our young hearts," Primo sings. "A little hope in a world so damn dark / We'll worry 'bout it when the morning comes / Tonight we just want / More love, more love"
In "More Love," she focuses only on the emotions the current moment brings. This night is one that may not come again, at least not exactly – all experiences become memories in time. This allows for pure love and adoration to take hold while reminiscing on such moments. The music video perfectly encapsulates the absolute enjoyment and danceability the single brings, showcasing Primo with fellow musicians – Dossey, Lady Heartwing – around downtown Austin.
:: "Poison the Well" – Surprise Baby ::
Surprise Baby sends an important message in their new single, "Poison the Well." Speaking about the challenges of facing your own consequences and owning your actions, the track narrates all of the "what ifs." Noice shares, "At the time, I was involved with someone who was in another relationship and we were both a part of a tight knit community ("the well"). At a certain point, it appeared to me that the toxicity of the relationship had permeated our ability to operate in our social scene without causing disruption to our lives and those around us. I was faced with confronting the morality of my own actions as well as some heartbreak because I knew I was never going to be able to fully be with this person."
Surprise Baby is the Los Angeles project of musician Sarsten Noice and producer Claire Morison. Together, they create a unique sonic world that not only allows an outlet for their own emotions, but also provides listeners with relatable experiences. "Poison the Well" does just that, with the addition of also being a hypnotic, ethereal and addictive release. Through swirling synths, a pulsing beat and mellow melodies, Noice and Morison have concocted a tune that will resonate deep within you.
:: "On My Own" – Nightcars ::
"I don't need no time for me to waste. Let me take a break from my mind." On the latest single off their forthcoming third EP, Madrid's Nightcars soothe and stir through gentle, radiant guitar lines and catchy, cathartic vocals that arrive like the first rays of the morning sun – bright and heated, but soft, warm, and familiar. Released June 9, 2023, "On My Own" is tenderly intoxicating: A sweeter seduction.
"'On my Own' talks about not accepting dark times," guitarist and vocalist Nick Marchena explains. "[It's] the perspective of your friend watching you as you get slowly consumed by your own mind, and the bravery of asking for help when you feel like you are on your own."
The music is vast, yet intimate. "I keep losing control," Marchena sings. "Drive slowly please, don't go back home," he pleads, expressing a longing for escape that comes so second nature to so many of us who consider our own shells broken and fragmented. Nightcars' upcoming record Extended Play Vol. 3 promises to expand on this musical and poetic nuance as the alternative / indie pop band bring their own inner aches to the outside, allowing us all to feel what we so often bury deep down inside.
::  MYCELiUM – Aluna ::
British singer/songwriter Aluna, one half of electronic duo AlunaGeorge, released her second solo album, MYCELiUM last Friday, July 7 via the Mad Decent label. The album's title is an analogy for making systematic changes starting at the root or foundation of things, and working more organically within a conscious framework of diversity and inclusion; in Aluna's case, it's the electronic music industry. MYCELiUM is an homage to the house music genre that's been typified as a safe haven for queer and LGBTQ+ folks within this wider electronic industry.
In a smooth combination of EDM styles and several classic house elements, like deep basslines, soft snares, synth riffs, and the classic 4/4 rhythms, Aluna has crafted a landscape alongside contributions from fellow electronic musicians and producers (Jayda G, Preditah, Pabllo Vittar, Route 94, MNEK), and it's truly representative of the sense of belonging that is a hallmark of both of these communities. Spanning trance to baile funk to industrial to electropop, Aluna cherished the opportunity to collaborate with a diverse group of musicians, many of whom are themselves a part of the LGBTQ+ community. Standout tracks include "Oh The Glamour," "Supernova," "Mine O Mine," "Underwater," and "Sugar."
"I'm more inspired by the science of it, this cell network that grows randomly and then, as it finds nutrients and other information, it starts to create channels that distributes it to other areas that are needed," Aluna explained of the title analogy. Within this: Aluna is the cell network, her collaborators are the nutrients, and together these two entities create the music they'll distribute to the world, hoping to include more and more people along the way to grow into something larger and capable of encapsulating the breadth of experiences of both its forebears and its successors.
:: "Evil Does It" – Pearl Earl ::
Pearl Earl's rich, psychedelic single "Evil Does It" evokes feelings of kaleidoscopic classic rock. The free-flowing soundscapes juxtapose the song's message of patriarchal oppression and greed. There are some evil money hungry people in this world. In the video they portray high-class socialites consumed by wealth along with shots of the grim reaper to represent the dark side of capitalism. The piece makes a bold, powerful statement.
Initially a threesome, the band now consists of a rotating cast of original and touring members including Bailey K Chapman, Stefanie Lazcano, Chelsey Danielle, Teddy Georgia Waggy and Leeza V. The music is a mesmerizing rush of retro flavor that creates a spacy wistfulness. That vast euphoric quality is what makes their releases so infectiously eccentric. "Evil Does It" is off their contemplative album, It's Dread.
:: "Glimpses" – Fox Jackson ::
Fox Jackson is asking for a little bit more in his fun and funky new single, "Glimpses." Touching on the fast-paced nature of modern society and how it would be nice to slow things down in order to have more time to get to know someone properly, the British singer/songwriter delivers his message through the ultimate uplifting tune. He shares, "If you looked up happy in the dictionary, there would be a thumbnail attached in the description with a link to this song."
With a dance-worthy beat, sparkling synths and funky guitars, you'll be smiling from ear to ear by the end of the track. Jackson's smooth, sultry vocals add a wistful and romantic essence to the sweet love song, as he sings about all the things he wants to do and all the places he wants to go with his new love interest. With his lyrics doused in fantasy, the artist delivers an intoxicating and relatable track, highlighting that rush of adrenaline we get when we're around a special someone.
:: "Tripping" – The American Hotel System ::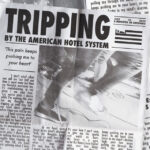 This is a record of crisis and contemplation; of escape and enchantment; of yearning and discovery; of raw reckoning and the hope for redemption. The American Hotel System's second song of the year is a cathartic and passionate pop/rock anthem ready to be sung at the top of our lungs – a track made to help one soul, here now to aid all who need a life raft at this time. The latest from the Grand Rapids, Michigan band – who aim "to provoke the mind through heartfelt lyrics and intentional musicality" – is like a raw rock n' roll balm, ready to wash over the ears and in turn, cleanse the weary soul within.
I don't mind when you call me
'Cuz half our time is spent away
But then my thoughts overcome me
It's overwhelming to me when I see your face
You're what I desire
While I'm walking this wire
But my thoughts keep tripping up until they fall
My head starts spinning when I hear you call for me
"In the wake of the pandemic, the spring of 2021 became a defining moment in my life as I experienced an emotional breakdown, the culmination of the immense challenges and pressures endured throughout the previous 18 months. It felt as if my spirit collapsed under the the collective weight of uncertainty, isolation, and upheaval. Determined to seek help, I started therapy and received an official diagnosis of OCD, which I had suspected for most of my life," lead vocalist and guitarist Jacob Betts explains. "One of the main issues I tackled in therapy was dealing with intrusive thoughts, particularly those involving my wife."
"Fears consumed me as I questioned whether these thoughts unveiled a dark aspect buried deep within my heart. At times, I even found it difficult to look at my wife out of fear ("then my thoughts overcome me, it's overwhelming to me when I see your face.") Although I yearned to be close to her during this emotionally and mentally demanding period, the early stages of OCD treatment proved to be incredibly tough ("You're what I desire while I'm walking this wire, but my thoughts keep tripping up until they fall.")"
"I believe we all experience pushes and pulls in life—events from our past that propel us forward and aspirations for the future that draw us toward tomorrow. As I progress in therapy, the pain from my past has become a source of joy, pushing me forward. Ultimately, it is love that sustains me through life's trials, keeping me moving forward even during the darkest moments when I feel like I'm falling…that is the heart of 'Tripping.'"
"To anyone who finds themselves in the midst of their own mental health struggles, I offer my story as a testament to the transformative power of community and the care we extend to our neighbors. Just as I embarked on a journey of therapy, I encourage you to seek the support and guidance that therapy can provide. Alongside professional help, the love and support of a beloved community can be an invaluable source of strength and solace. When we come together, extending compassion and understanding, we create a nurturing environment where healing can flourish. May we all embrace the interconnectedness of our shared humanity, reaching out to lift one another up, and nurturing a community where no one feels alone in their battles. Together, let us foster a culture of care and empathy, where the well-being of our neighbors is a shared responsibility."
I keep running when you call
Then I hear your voice and my heart falls
Then my thoughts overcome me
It's overwhelming to me when I see your face
You're what I desire
While I'm walking this wire
But my thoughts keep tripping up until they fall
My head starts spinning when I hear you call
As my head spins faster in my mind's disaster
But my thoughts keep tripping up until they fall
My head starts spinning when I hear you
"Tripping" is a reminder that we all free-fall, to varying degrees, now and then. There's no stopping that upset from returning, but we can each be ready with a net – made up of friends and family, tools and therapy – to catch us when we get too close to the ground.
:: "Parasite" – Kian Blume ::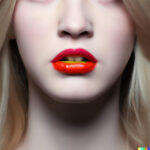 It can be terrifying to give your heart away. When you release your heart fully to someone, you run the risk of it getting destroyed. It can be especially scary when you are falling for someone you know is bad for you. Kian Blume's emotive offering "Parasite" is about just that. The track details being caught up in a toxic relationship just praying it does not crash and burn. With haunting backdrops and dark, penetrating vocals this song will instantly lure you in. The listener is also drawn to the relatable lyrics perfectly depicting a fear of vulnerability. The simplistic yet hypnotizing animated visuals add to the piece's seduction.
The Los Angeles based artist is a dynamic force. Being a singer/songwriter, guitarist, and pianist, Blume is able to craft works that exude complete passion and soul. Making music since the age of 15, he puts so much dedication into each powerful release. This new single and visuals are just as commanding. Once you are swept up in its sensuality there is no escaping his sea of lust.
:: "Espresso Martini" – Cavalo55 ::
"Maybe it's just that," Simone Carugati sings toward the start of his latest release as Cavalo55. "People come and go like the wind, and what you feel like love might be just a non-fixed address." Hushed, heartfelt, and heavy, "Espresso Martini" can feel at times more like a stiff Old Fashioned than its sweeter, sumptuous namesake. Cavalo55's melancholic folk song is a solemn, soulful acceptance that life may not wind up how you might imagine it to go; that love can be fleeting and fickle, and even people themselves may stumble in and stumble out of your life with little warning, and even less explanation.
I wish we could have
hanged around for a lil while
but the jungle is wide
and you don't know
what animal you are
maybe it's just that
people come and go like the wind
and what you feel like love
might be just a non fixed address
"We met one night while I was busking in Byron Bay. She asked me if she could sing. She was really good; the crowd went wild. We were lovers," Carugati shares. "We parted ways and met some months later. She spent some time in a hippy commune up north. She was completely different, even though we were both soul searching, we were not on the same vibe anymore. The idea I had of her, rightfully crumbled with all my expectations as I saw her van rattling away through the lush green tropical rainforest surrounding the parking lot where we were hanging out. I turned the radio on, I had this old car I got from this guy with a glass eye, and it had a copy of Neil Young's Harvest stuck in the cd player. So that was on all the time, and I was also diggin' Townes Van Zandt a lot."
"A couple of lines and chords, and this song first came out. Some months later we got together in Melbourne. I was really down at that time; one of my bandmates got deported. The band split, I was broke, and without a place to stay. She helped me out a lot, I stayed at her's for a while. We had a fun time; she was from there, so she showed me around. Cool places in town, but also the suburbs where she grew up in a family with Sicilian roots. After a couple of days I understood she was also in a rough patch, going through a toxic relationship with someone and also coming from months of intense travelling. After talking, helping and understanding each other, we said goodbye."
but know you suit
the heart of a young man
that loved you way too soon
wherever you are headin'
wherever you are headin' now
I wish
that I could fill the void that you can't hide
but you turned the other side
little spoon
you don't look me in the eyes
you did once
medusa from the seas of Sicily
you turn a heart to stone
pour yourself martini and coffee
For Carugati, this song is a reminder of how intense life can be, if only for a short while – and how these isolated moments can stick with us for the rest of our lives, outweighing so much more of the in-between. "Espresso Martini" mimics that intensity. With his soulful, aching voice resounding against a backdrop that rises and falls in waves of explosive emotion, Cavalo55 ensures we feel the pain, the passion, the weariness, and longing, and everything else that was poured from his heart and soul into this four-and-a-half minute memory.
Cavalo55's debut EP Late Harvest is set to release July 28 via Street Mission Records.
— — — —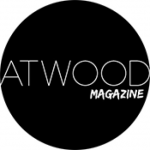 :: Weekly Roundup ::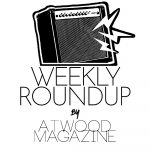 ---
:: This Week's Features ::
---