From Snail Mail to The Mystery Lights, THICK and beyond, Atwood Magazine proudly presents our nine favorite bands at Northside Festival 2018!
— —
For my first ever Northside Festival, I wasn't sure what to be expect. This was mainly due to the fact that the venues were so spread out across Brooklyn, that I feared I wouldn't be able to make it to as many showcases as I had originally planned on. Truth be told, I didn't, but I did manage to make it to more than I could count on my two hands, so I'll consider that a feat within itself.
Northside, a Brooklyn festival built on similar ideals to that of SXSW, five days' worth of music, innovation, and networking, was just as much of a success as it was a whirlwind. For Northside's ten year anniversary, the festival boasted a slew of noteworthy local acts, and far less household names than that of years past. I imagine that's due to dwindling numbers of festival-goers, since Williamsburg's gentrification has all but wiped out a majority of the venues that the neighborhood once boasted. This year venues were scattered among Bushwick, Williamsburg, and Greenpoint; not always a quick train rides between locations.
There were a couple of bands that played more than one showcase at Northside, but most had fairly mellow schedules of one or two showcases, a definite difference between Northside and SXSW. Of all the acts I caught this year, nine undeniably stood out under the New York City skyline. Below I cover what made their sets so unforgettable.
Find our full photo gallery at the article's end!
The Best Bands at Northside 2018
Snail Mail
© Nicole Almeida
Snail Mail, although recommended by pretentious publication powerhouse Pitchfork, was more than worthy of my Thursday evening. There is a reason Snail Mail is getting ample amounts of praise. Lindsey Jordan is a budding, artistic genius, with the vocal chops to match. Jordan took the stage, donned in sweats, at the sold out Music Hall of Williamsburg. As soon as she began performing, I knew I was about to embark on my own nostalgic trip down memory lane. Her demeanor, her style of singing out of the corner of her wide open mouth, and the way she'd glance up at the balcony to catch eyes with someone she obviously adored, reminded me of someone from years past. It was impossible to not fall head over heels for her set. Her band was equally as young and talented. They caused an eruption of applause at their cover of Coldplay's "Speed of Sound." It felt as if Jordan was reciting lines from her diary to us, but instead they were lines from her debut EP and highly anticipated LP, Lush, to be released the following day. Her emotion bled into the crowd as we watched tears well up in her eyes. The power behind Jordan's performance will stay with me like a good book that ends far too abruptly or the fleeting feeling of falling in love with someone I know I'll never see again.
Native Sun
© Nicole Almeida
Native Sun set up on the roof of Our Wicked Lady after one of the strangest sets I had seen. I was weary of what to expect. The prior band was so low energy that I was certain I couldn't handle another overly mellow set, especially considering the lack of sleep I always seem to be running on. Well, Native Sun was the absolute opposite. For their Friday evening show the New York City trio-turned-quartet utilized the addition of a keyboardist for their set. Their massive, hard hitting sound was even more full, especially on tracks like "Palindrome." The guitar vividly thrashed to each beat from the drums. Every one of their tracks was played with fever and energy, more so than the last. At one point between songs the band stopped to say how it had been a weird week and urged the crowd to take care of each other, following the horrific suicides of two prolific individuals, Kate Spade and Anthony Bourdain. Their message didn't need to be communicated in words, their music said it all.
I have been going to THICK shows pretty consistently since I first moved to Brooklyn. The trio are relatable, and their light-hearted friendship always shines through in their performances. Their bouncy, high-energy on stage presence are infectious to anyone who experiences them. It's impossible to not be uplifted by THICK's genuine love for pop-punk, the style of music they play. If anything is obvious about THICK, it's that they play rock and roll for themselves and to have fun. They spit beer on the crowd, shred guitar while standing on the bass drum, and dance freely on stage. THICK managed to bring the energy to their mid-day set at Alphaville, despite having played a late set the night before and just getting off of tour. I never cease to be amazed at how hard this band can rock. THICK's simple punk riffs, coupled with lyrics like, "don't touch me / I'm bleeding," always manage to get the crowd rowdy, no matter what the mood. This Brooklyn-based threesome deserve your attention.
Public Practice
© Nicole Almeida
Public Practice is a brand new New York based outfit. In fact, they are so new that they have no music released, no website, and not even a semblance of social media. Two of the members of Public Practice are members of the late band Beverly, a band that I was a huge fan of. I had been hearing some buzz surrounding Public Practice's live performances, so I decided to jet over to El Cortez after THICK's Saturday set to see for myself. I ordered a frozen tiki cocktail to wake up. Public Practice, fronted by a powerhouse of a performer, had me completely mesmerized. The band's style was punk meets new wave, a cross between Bowie, Blondie, and The B-52s. The crowd echoed the same sense of enthrallment I was feeling. The dimly lit bar was surprisingly filled with people moving and shaking to the groovy music that Public Practice was playing. This is a band Brooklyn should be on the lookout for.
GYMSHORTS
© Alexandra Graber
The first time I saw Gymshorts happened to be at the THICK EP release show a month back. Unexpectedly, I ran into an old friend of mine from Boston who I hadn't seen in years, we were both standing in the front row, jamming to THICK. I asked him what he was up to in Brooklyn and he said he was playing in the band on next, Gymshorts. I stayed for their set and was blown away by the heavy, punk outfit. They embarked on a tour with La Luz and returned to New York to play Baby's All Right for Northside Festival. Their set was even better than the last I had seen. Tour tightened their act, while bringing out a sheer fire in frontperson, Sarah Greenwell. She howled ruthlessly into the microphone, dove off of the stage into the crowd, and confidently growled at concertgoers. Greenwell, along with the other three members of the band, were entirely intoxicating, an act I'm excited to see return to Brooklyn.
La Luz is a surf pop, doo-wop dreamscape. The usual quartet performed on Saturday night of Northside Festival without one member, the keyboardist Alice Sandahl, leaving the trio to weave through their songs sans keys. The remaining three members took up the extra space, allowing for smooth guitar jams and groovy bass parts to shine through. La Luz rarely disappoint, which explains why they sold out Saturday night at Baby's All Right amidst all of the other bands that were playing throughout Brooklyn. Their new songs off of their most recent release, Floating Features, blended in perfectly with old favorites like "Sure As Spring" and "Call Me in the Day." The members of La Luz are not only talented, but also extremely humble and kind. As I sat in the green room after their set waiting for my friend to shoot photos of them and Gymshorts, the drummer walked by me and complimented my yellow jumpsuit. She gave me a much needed pick me up in the escaping hours of the night.
The Muckers
© Alexandra Graber
Apparently The Muckers are less than a year old, but judging by how tight the foursome played together Sunday evening, they seem like a seasoned band. For my very first Muckers show, I was blown away. Their brand of explosive garage rock is led by the confident swagger of frontperson, Emir Mohseni. They even filled Our Wicked Lady, despite it being the fourth day in a row for live music. They gave all of their energy to their performance and the crowd reciprocated. The Muckers' showcase was filled out with reverb drenched guitars, psychedelic jamming, and funky, punchy basslines. The whole set was reminiscent of 60's rock and roll. The nostalgia was well received. The Muckers had everyone in Our Wicked Lady grooving and dancing together. That performance set the pace for the remaining two bands to finish out Sunday evening.
Breanna Barbara
© Alexandra Graber
Breanna Barbara is known for her smoky, intoxicating vocals. The combination of blues, garage, and outlaw country creates an illusion that her music was born from the South. Breanna Barbara took the stage at Our Wicked Lady after The Muckers' set. The entire room had already been filled with eager, sweaty bodies by this point. Despite her small stature, her presence in the room was massive. Her and her backing band sweetly fed off one another. The vibrato in her voice coupled with jangly guitar and dark keys were the drugs needed to keep the night moving. She spent a majority of the time in between songs smiling and sharing laughter between her and the members of the band. Not only was her music like a glass of top shelf bourbon, with two slow-melting ice cubes, sipped on a porch overlooking Southern swamps one Summer evening, but her genuine, raw energy made the experience especially enjoyable. I think the crowd would all agree, we could have listened to her howls for the rest of the night.
The Mystery Lights
© Alexandra Graber
I've seen The Mystery Lights a handful of times. The New York City band are one of the buzziest around the city. Their live performances are dynamic, filled to the brim with heavy hitting drums and ferocious guitar riffs, that are only amplified by lead singer, Mike Brandon, jumping off of Zach Butler's bass drum and wildly shredding his guitar. Sunday was the second day of The Mystery Lights showcase at Our Wicked Lady. From what I heard, Saturday night was absolutely insane. Their rooftop performance sold out. Sadly, Sunday wasn't looking as good. The weather was bleak. Unexpected rain plagued the rooftop showcase, meaning the whole thing would have to be moved inside. The band, the crowd, and the bar staff were all worried about pushing everything to the small indoor stage. Despite everyone's fears, the show sold out for a second night in a row, and was by far the most incredible performance I had ever seen by The Mystery Lights. The feeling of seeing them perform in such an intimate space made the whole experience really powerful. The entire room was filled. There was a lot of dancing, including some crowd surfers. The highlight of the night was when The Mystery Lights brought Kid Congo Powers on stage to perform a song with them. The punk legend brought an element to the show that was comparable to lighting in a match in a gas-filled room. Everything exploded, in the best kind of way. The Mystery Lights brought an energy to close out Northside that was some of the most impressive performing I have ever witnessed. Clearly ready to take on a two month long tour in Europe, the band relished in a night filled with fans and friends. They finished out Sunday with Jonathan Toubin DJing Soul music on the roof. Is there anything better than post show dancing and a piña colada? Doubt it.
Find our full photo gallery at the article's end!
— — — —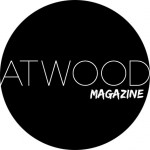 ? THICK © Nicole Almeida
Northside Festival Photo Gallery
click to swipe!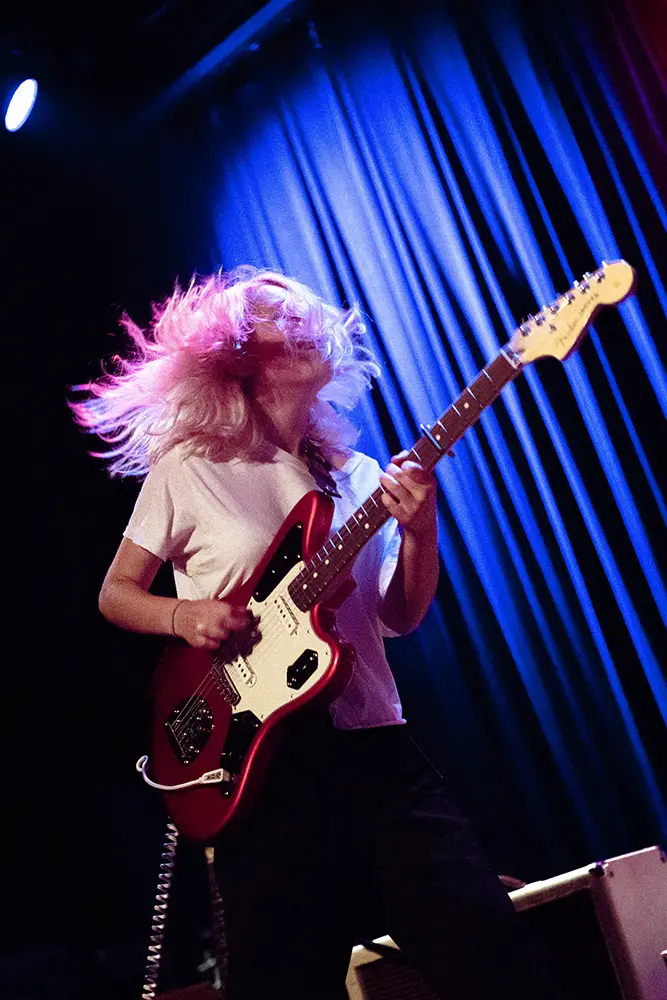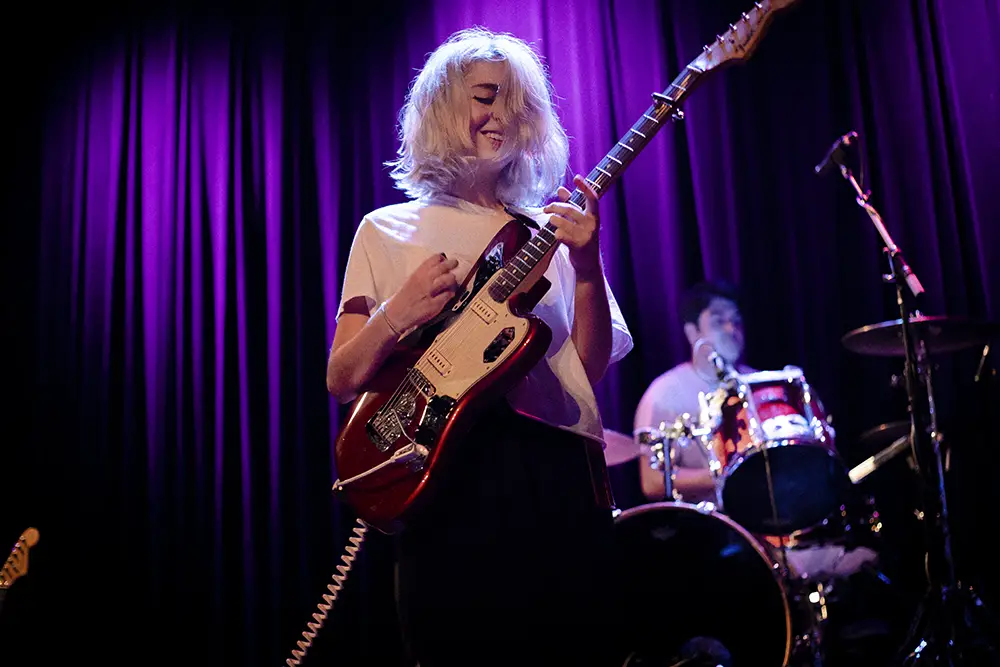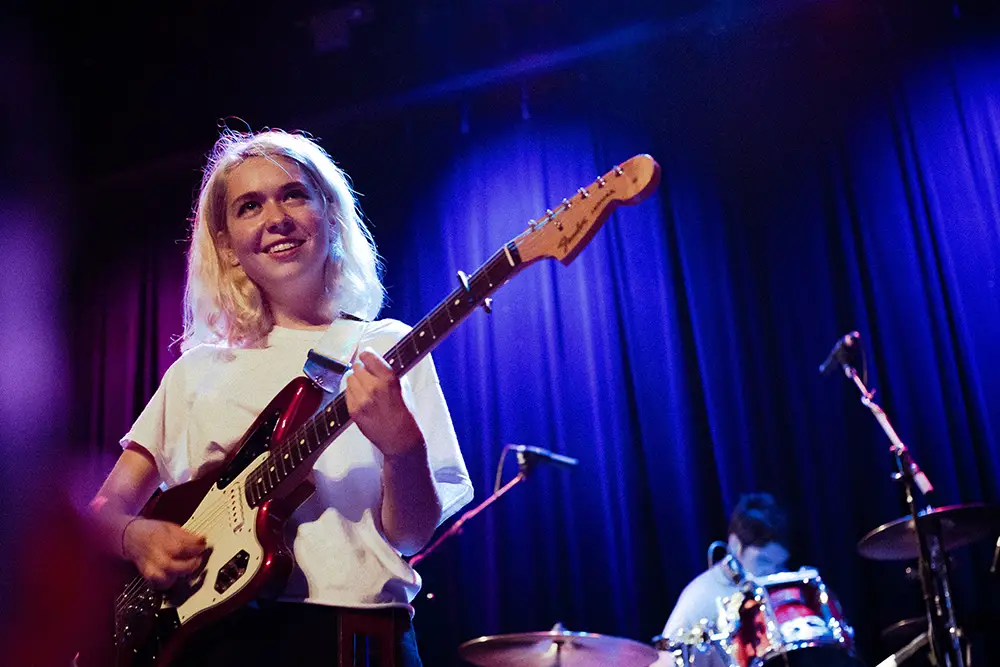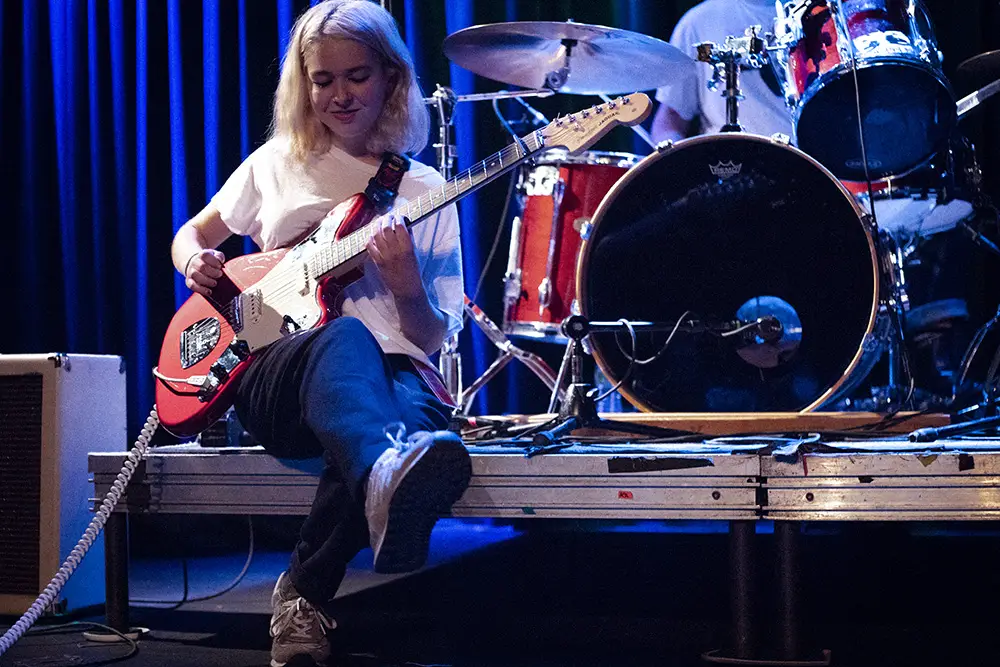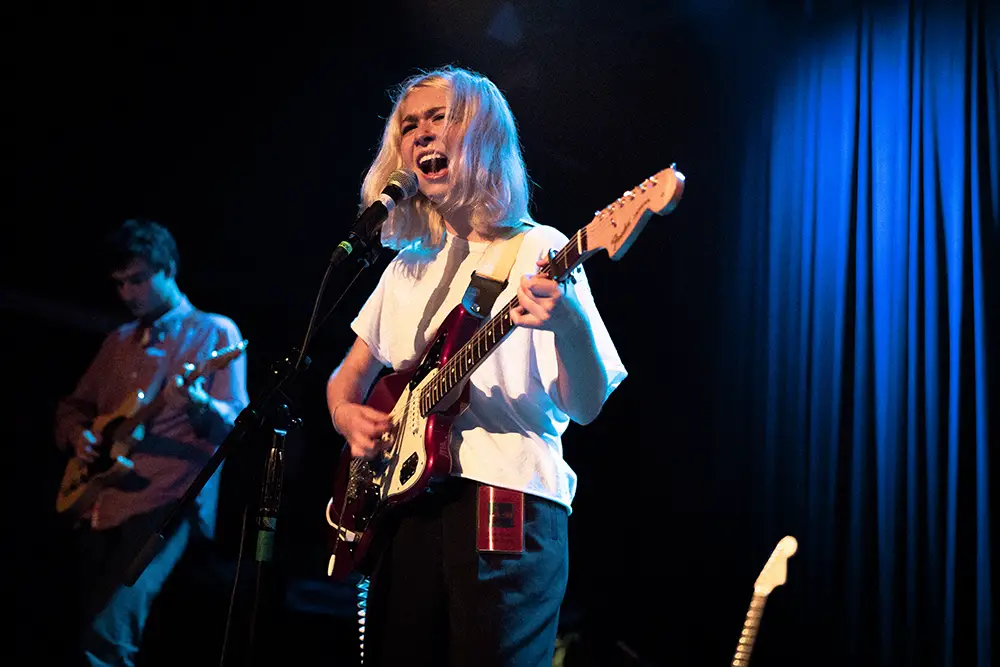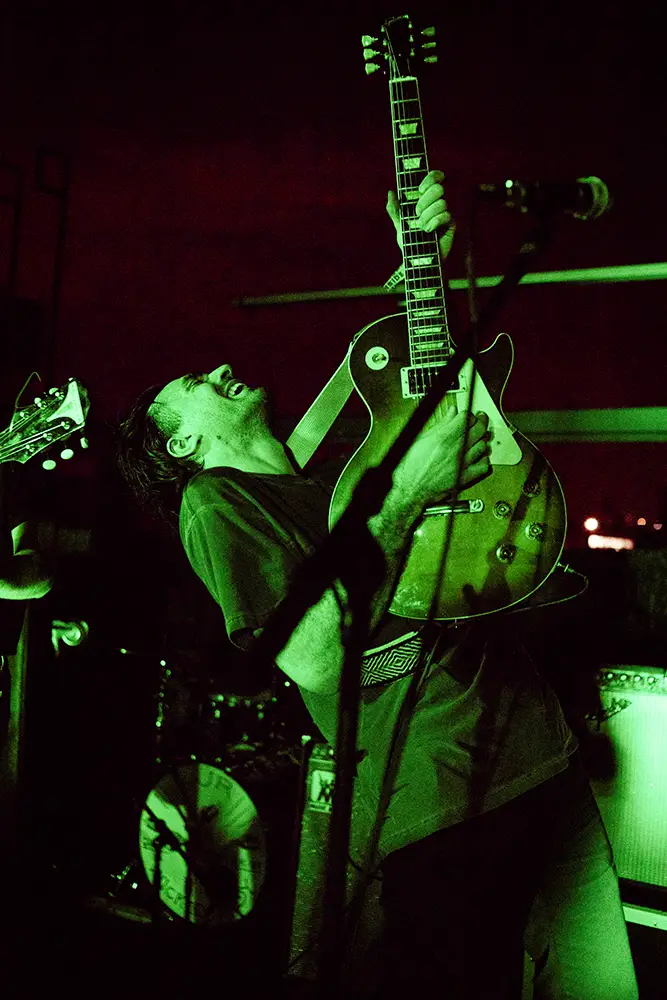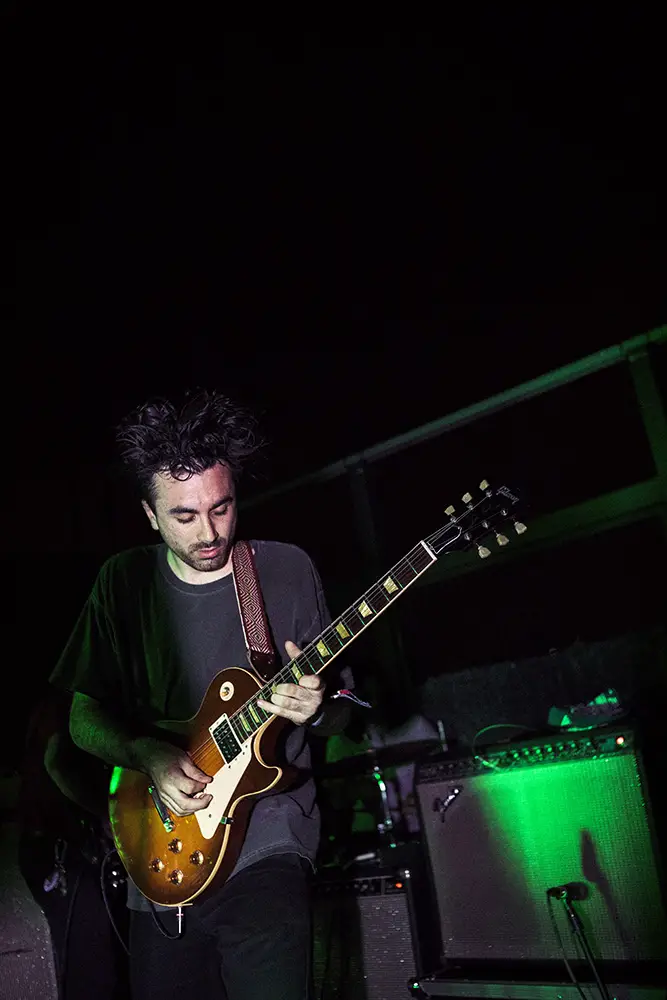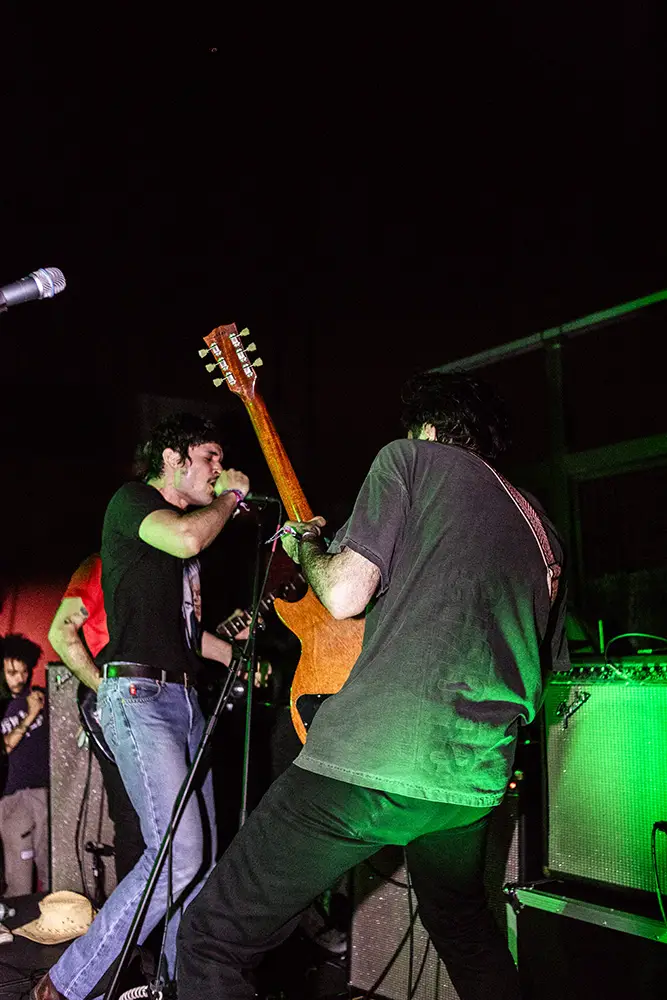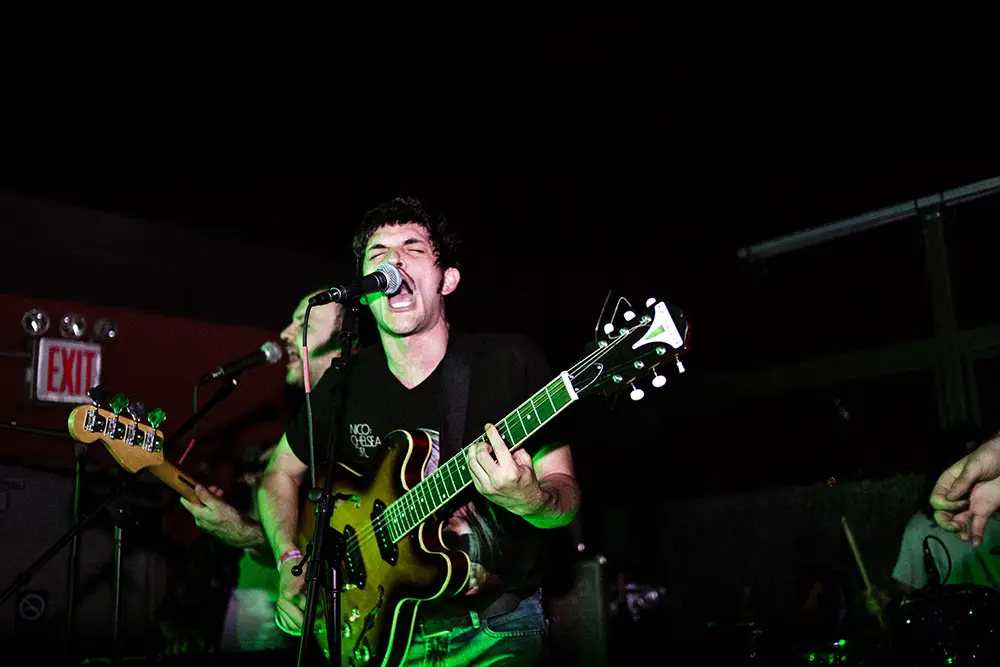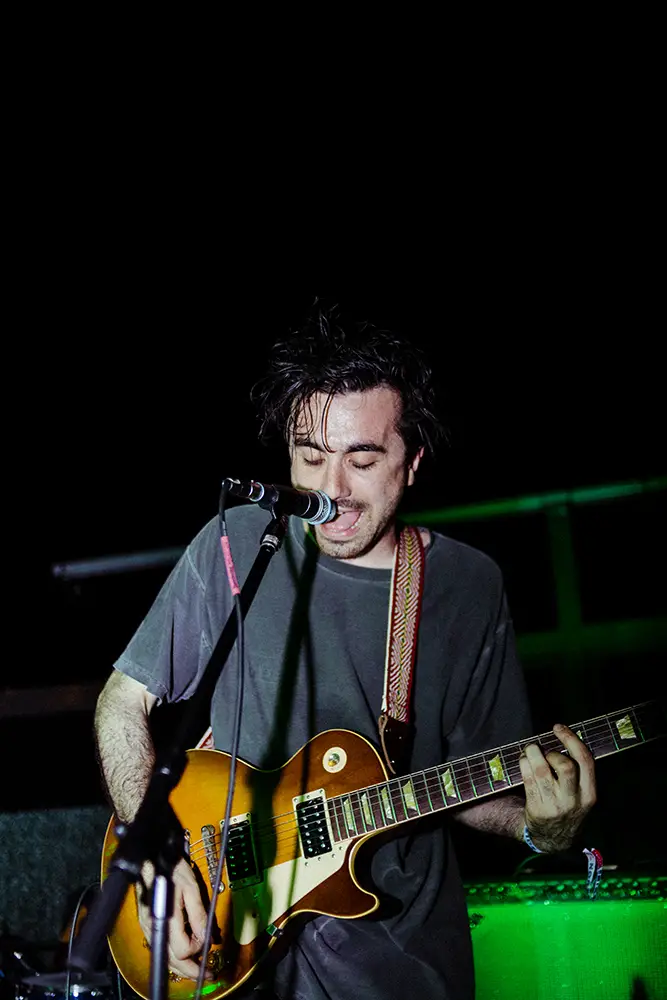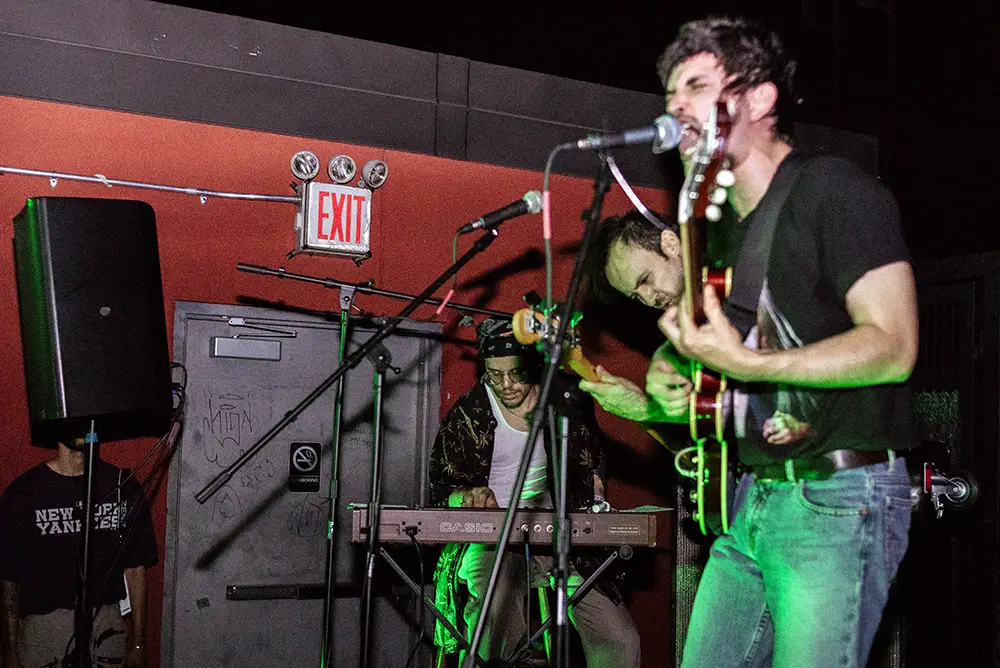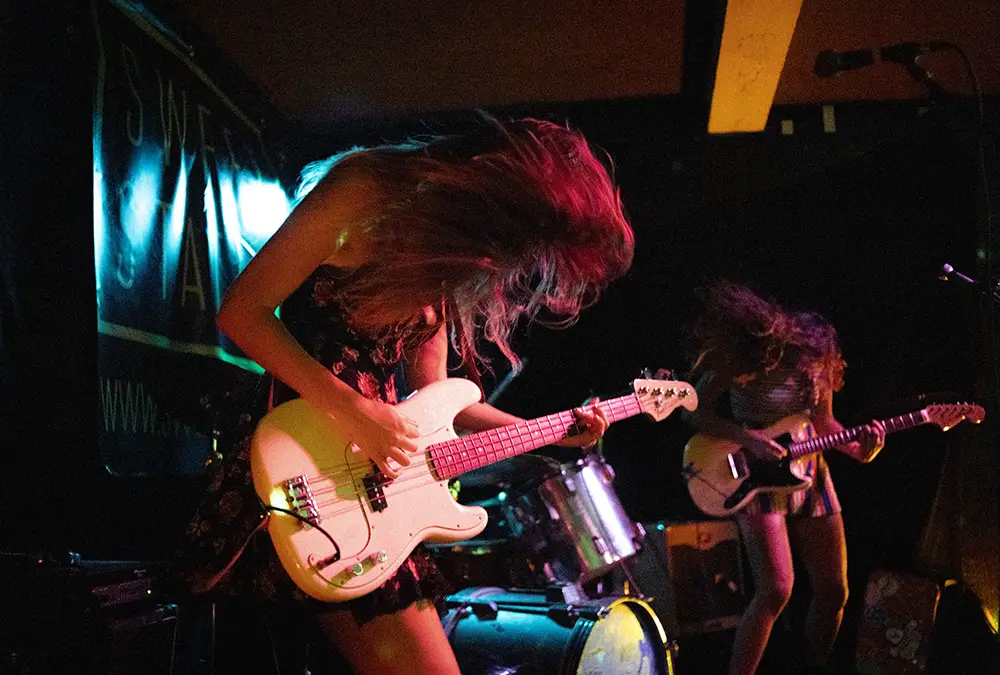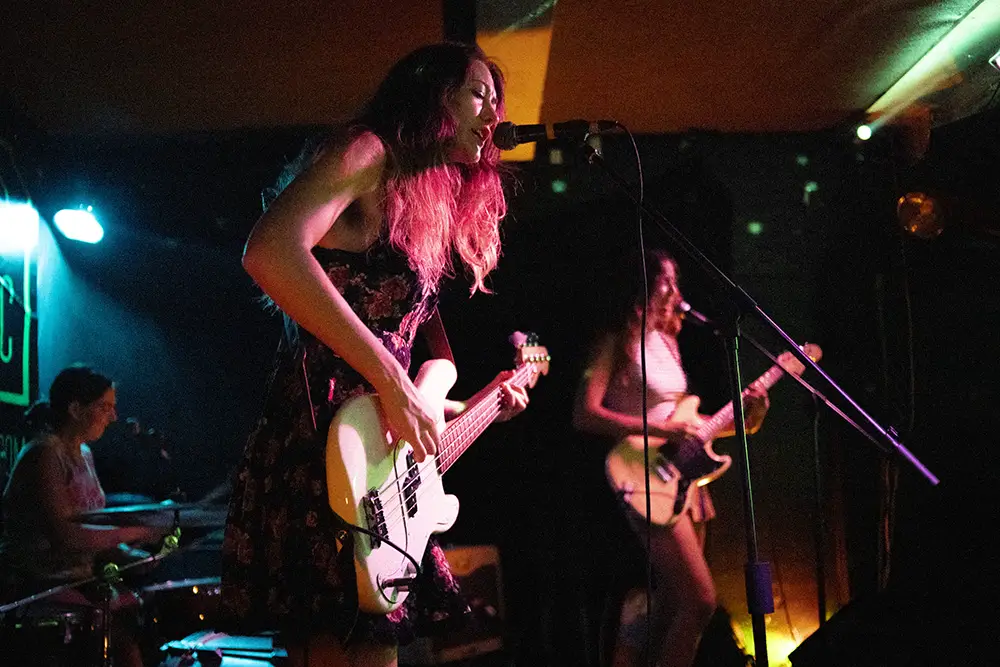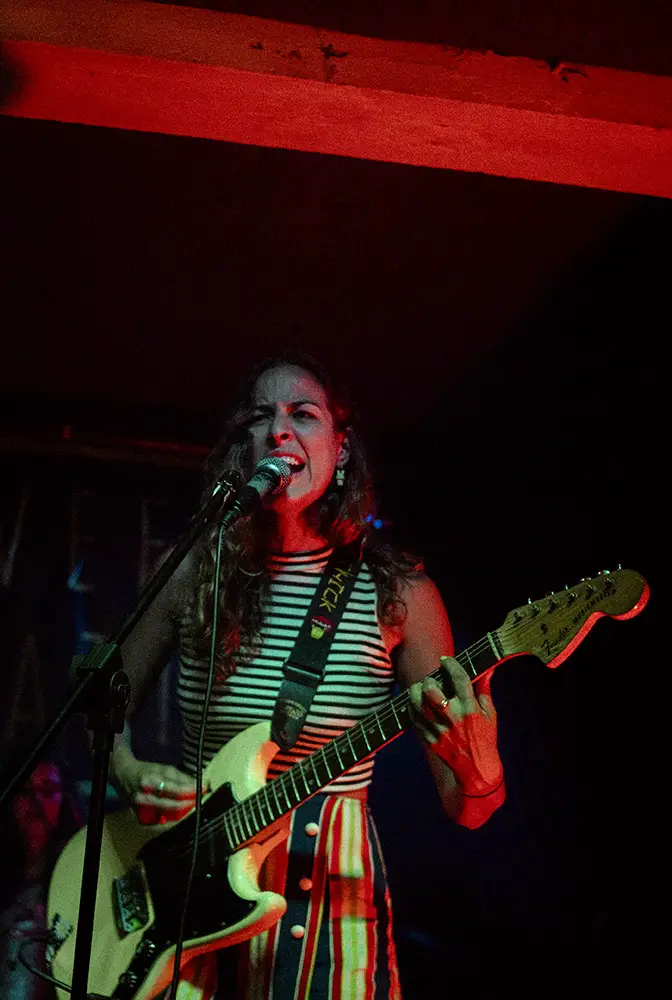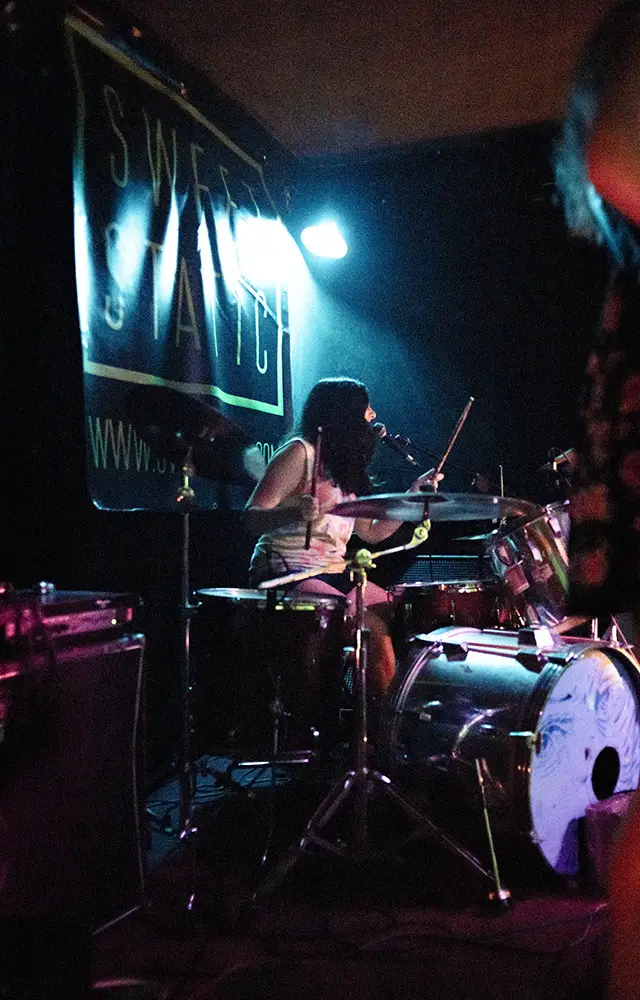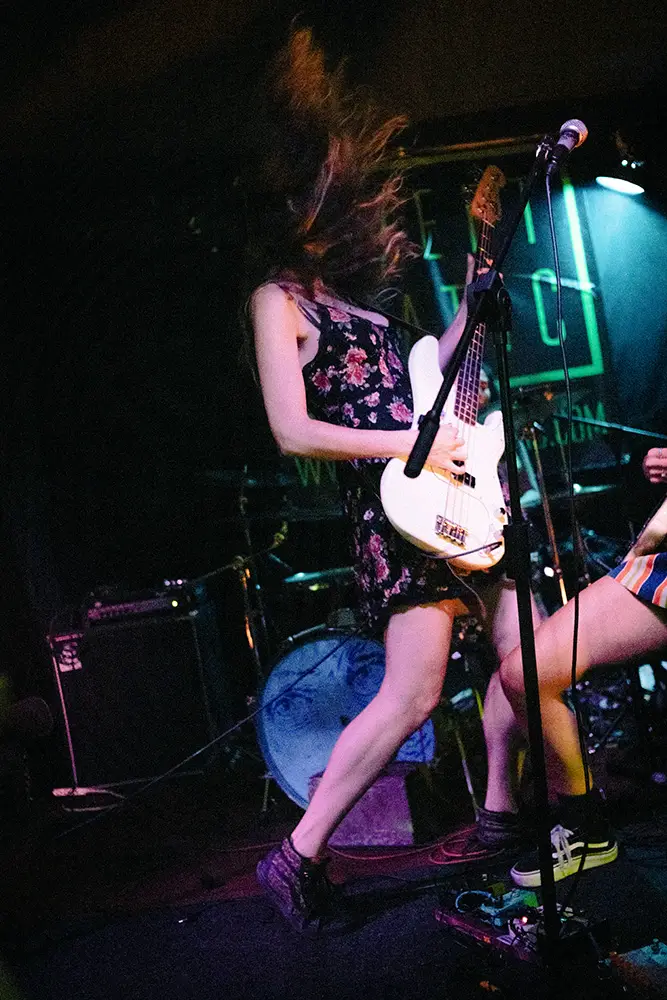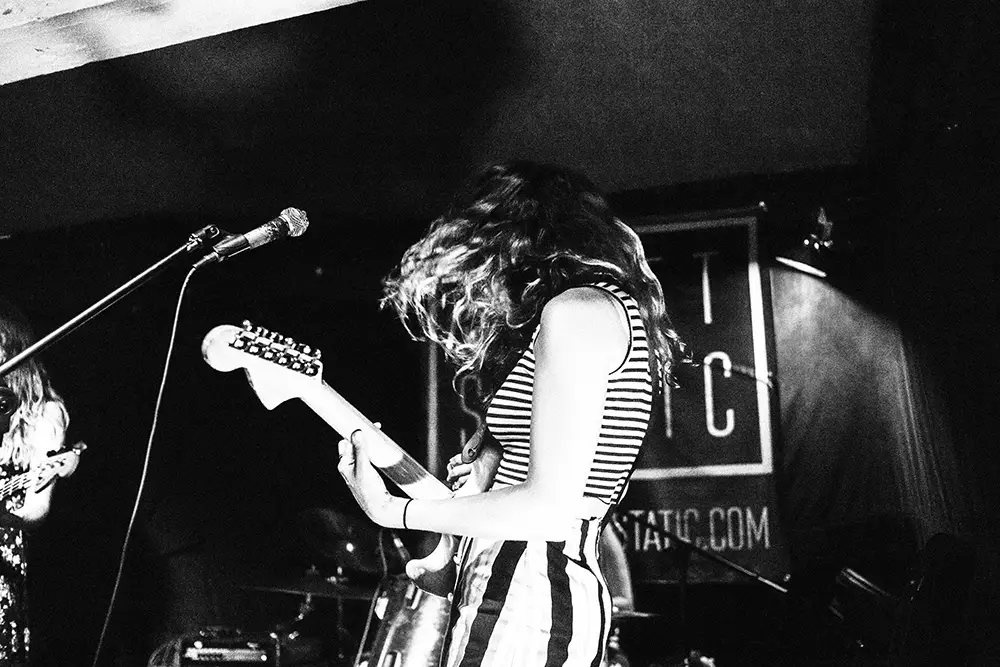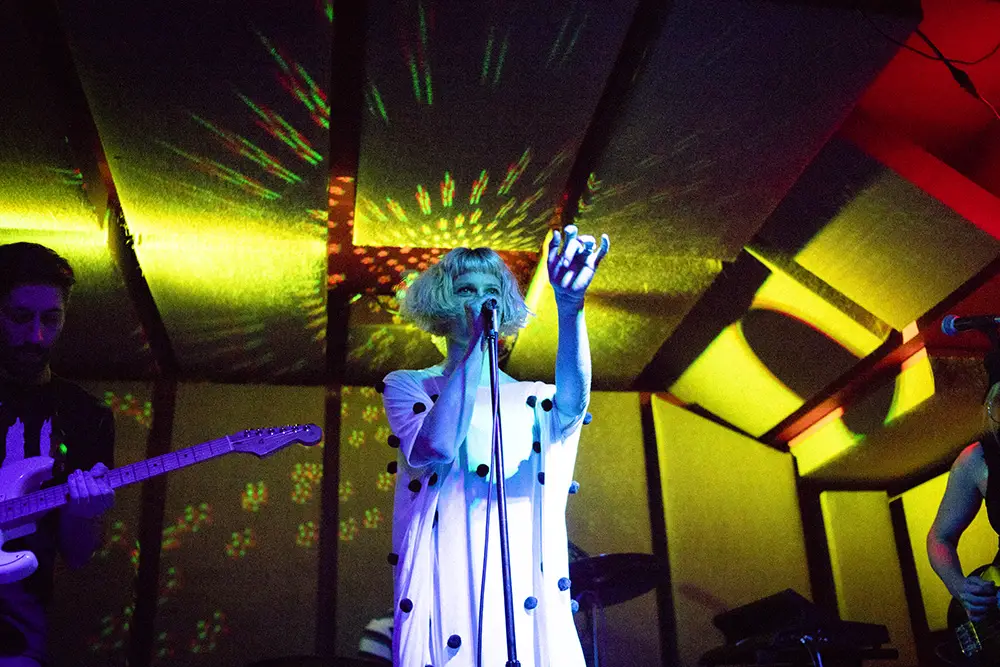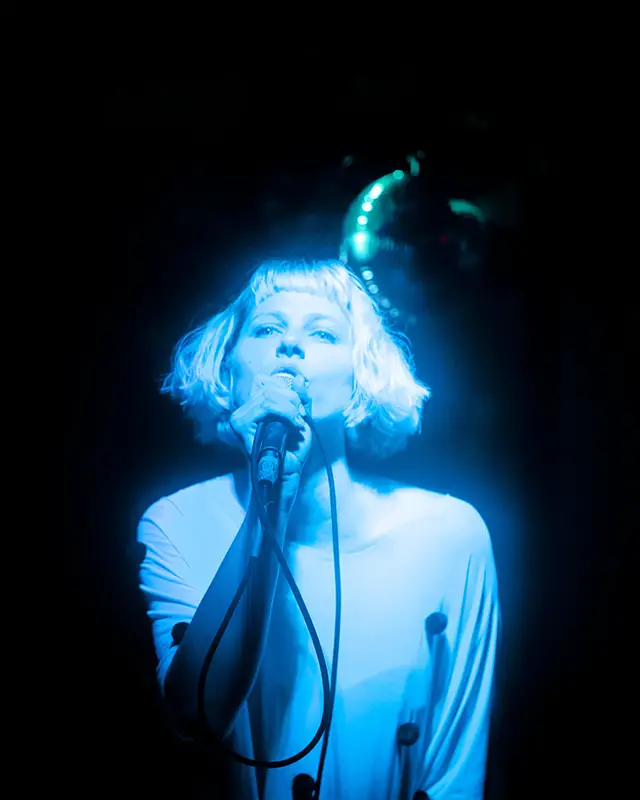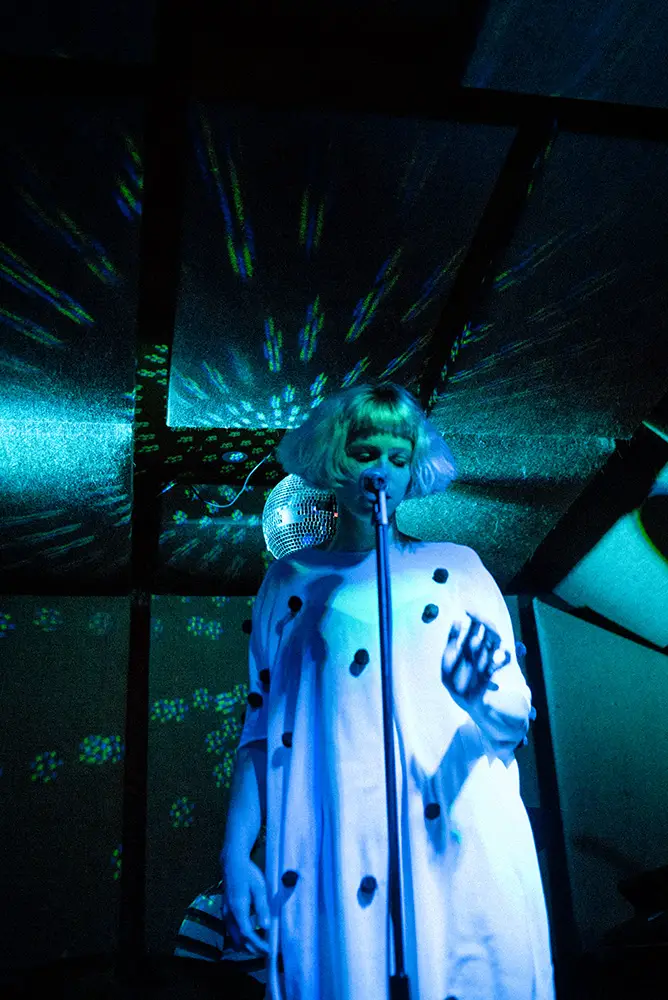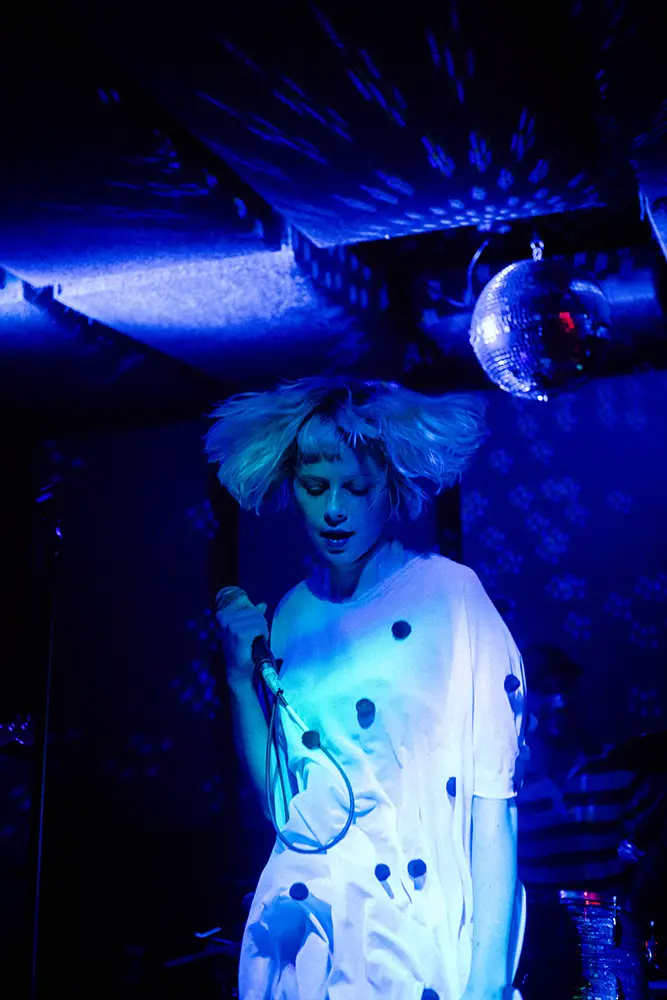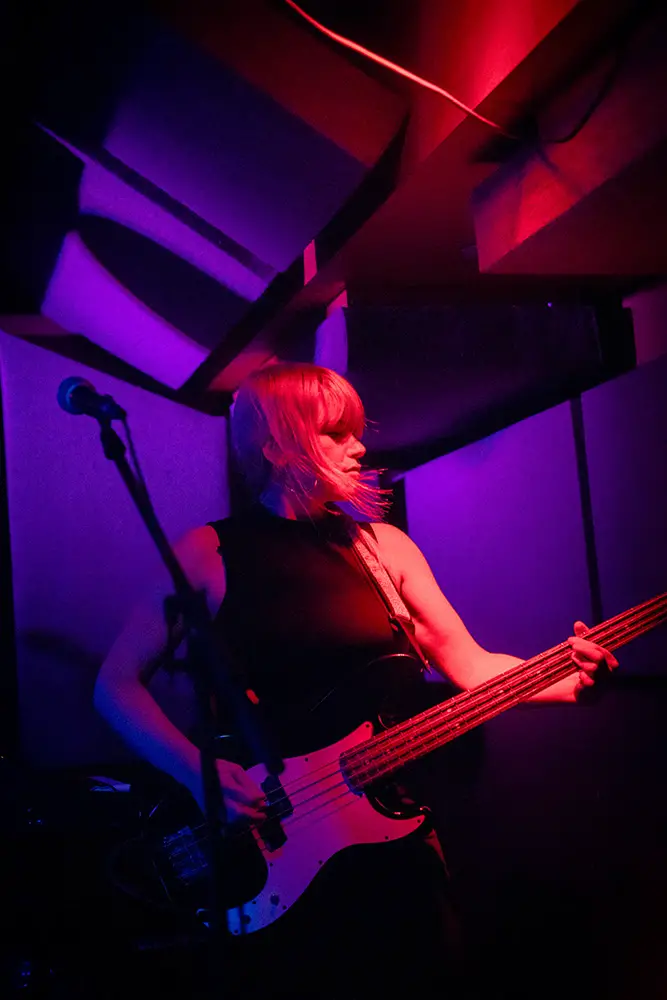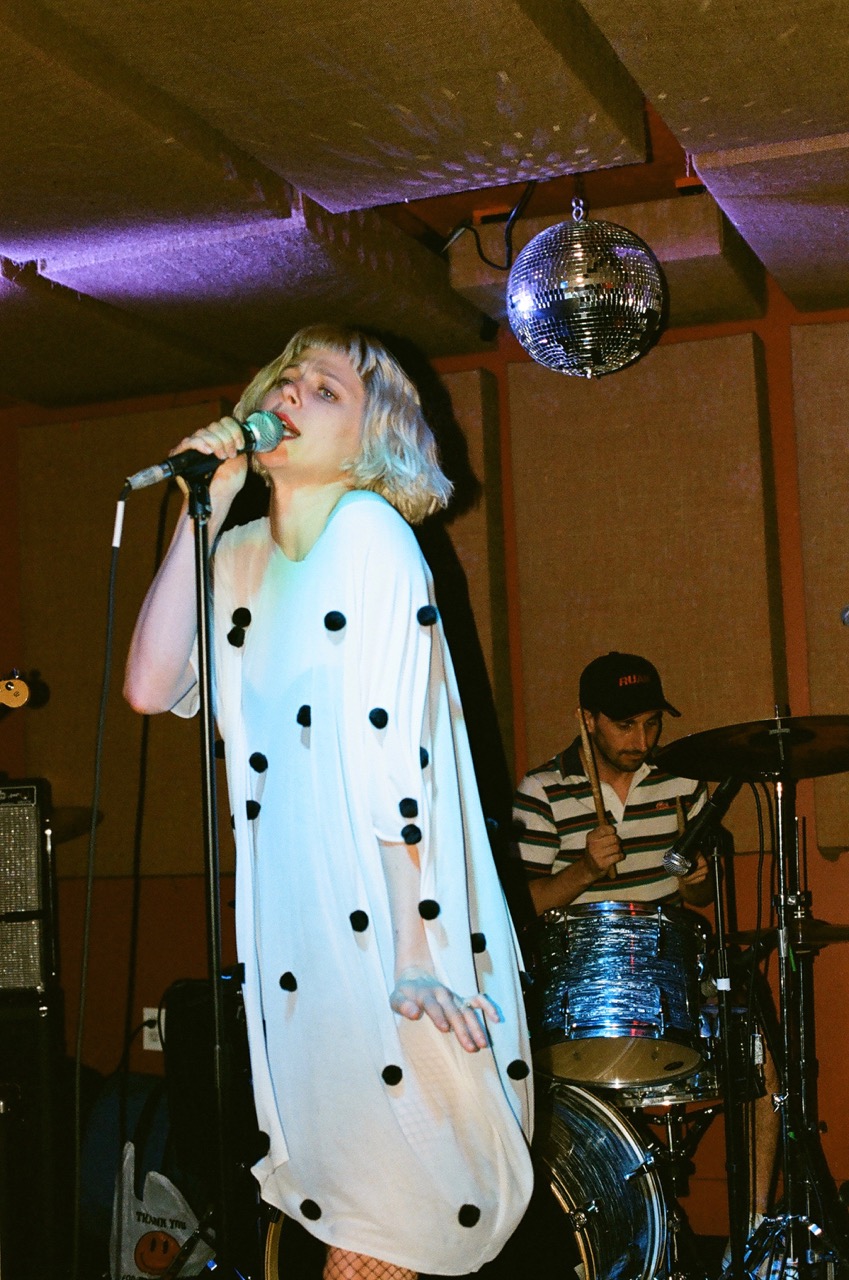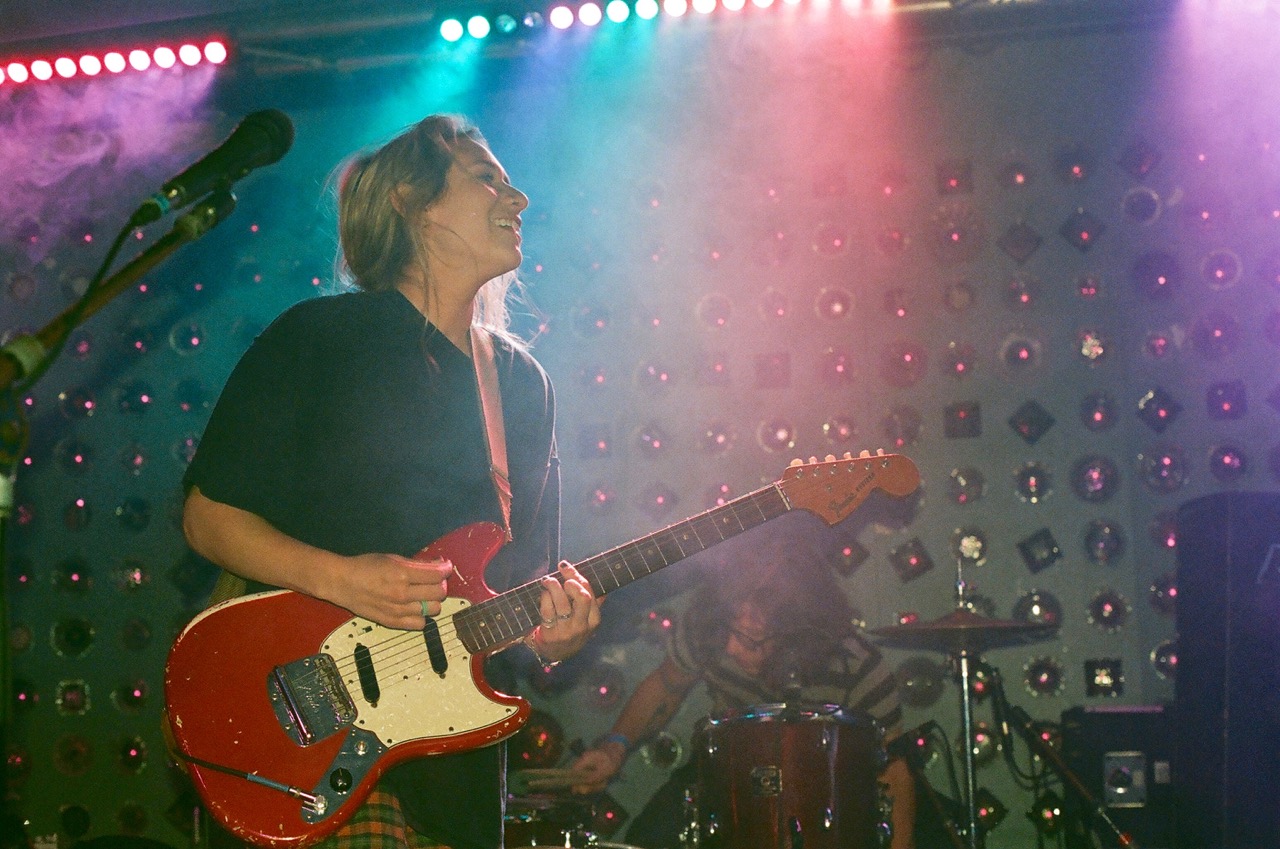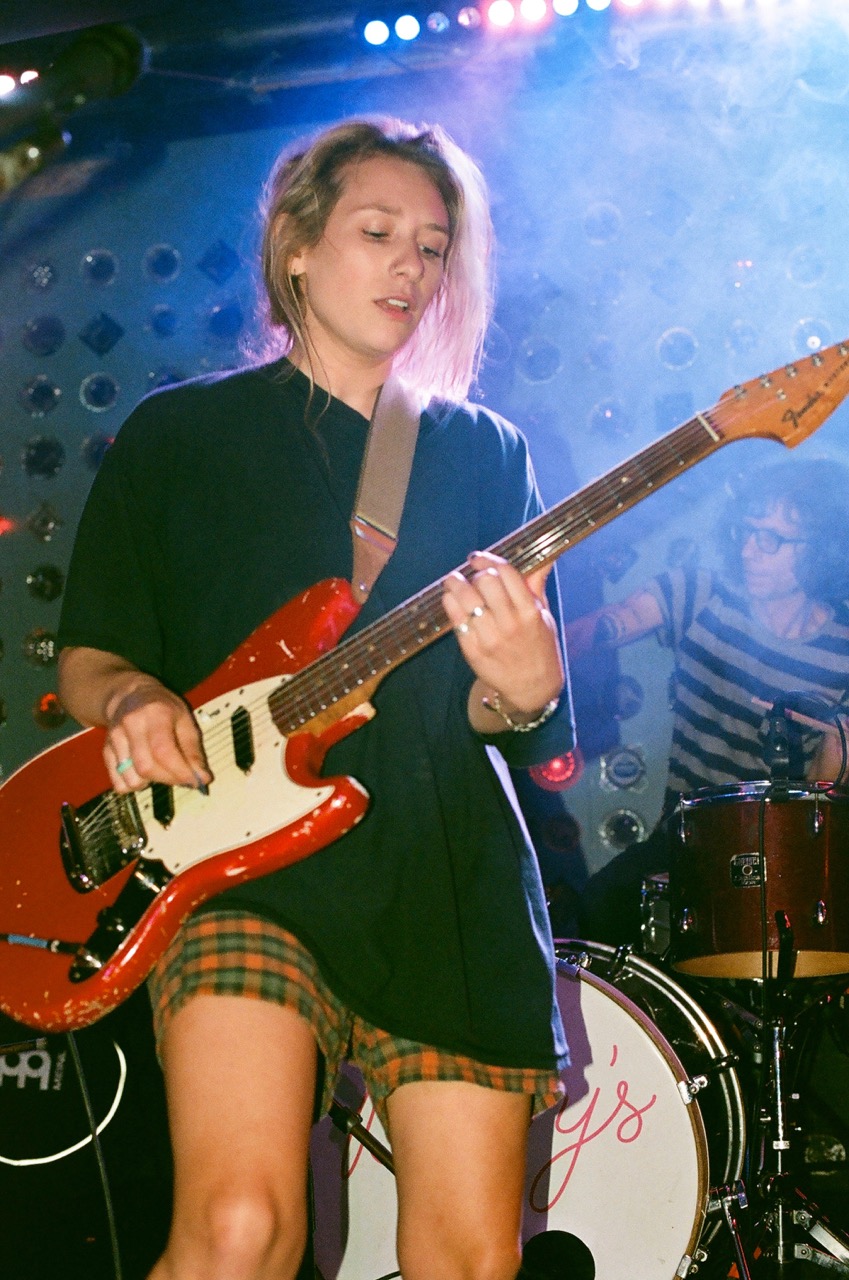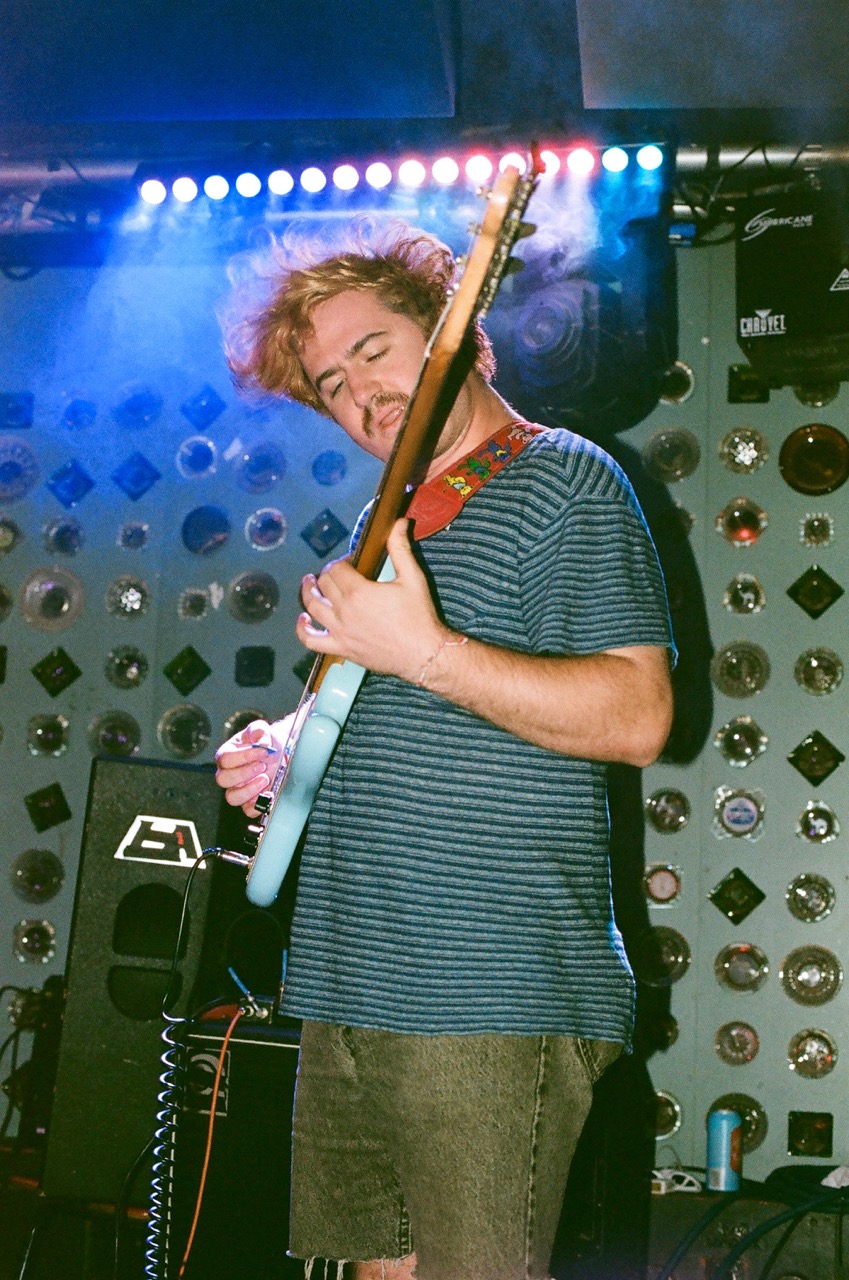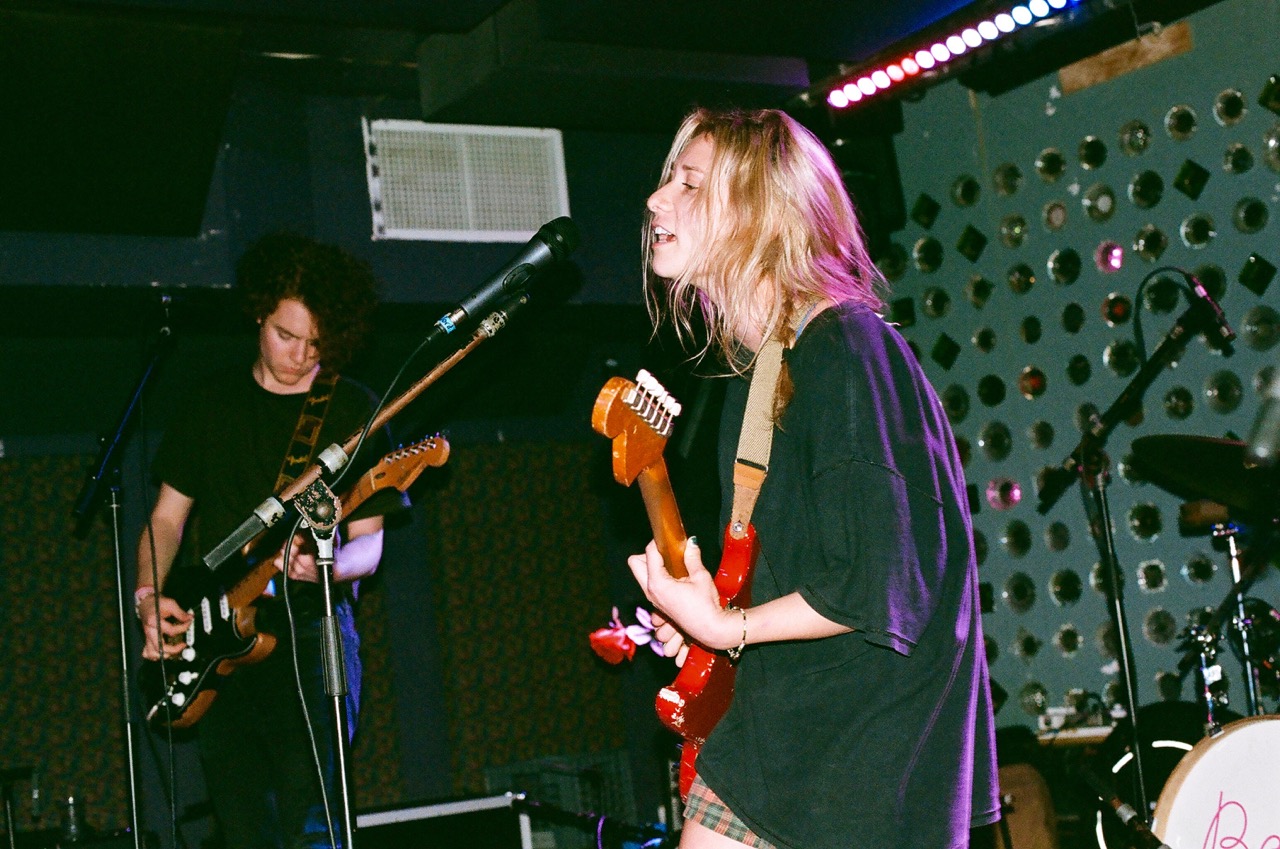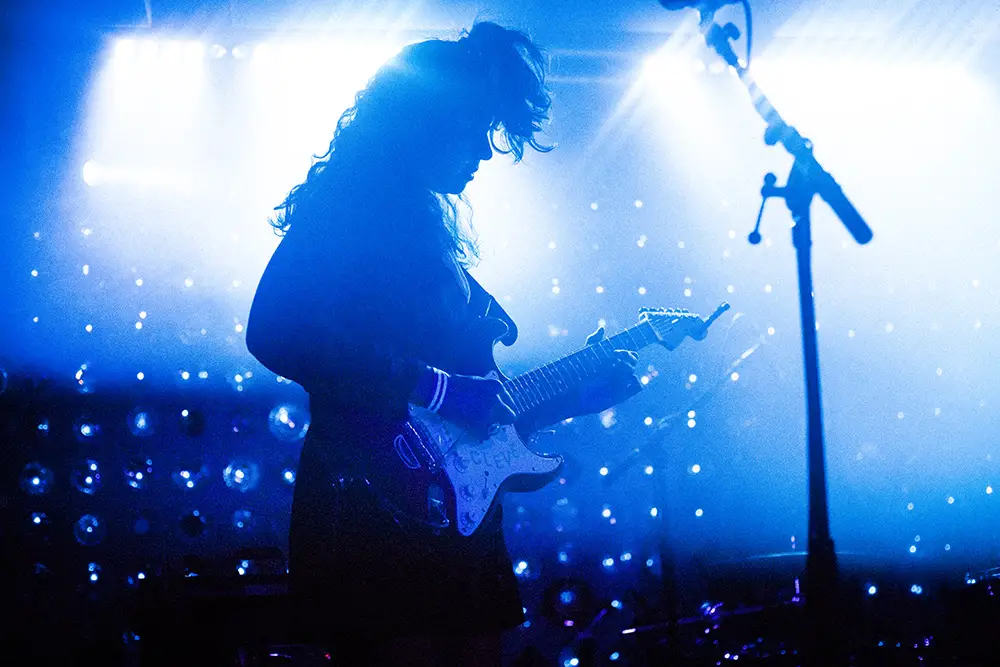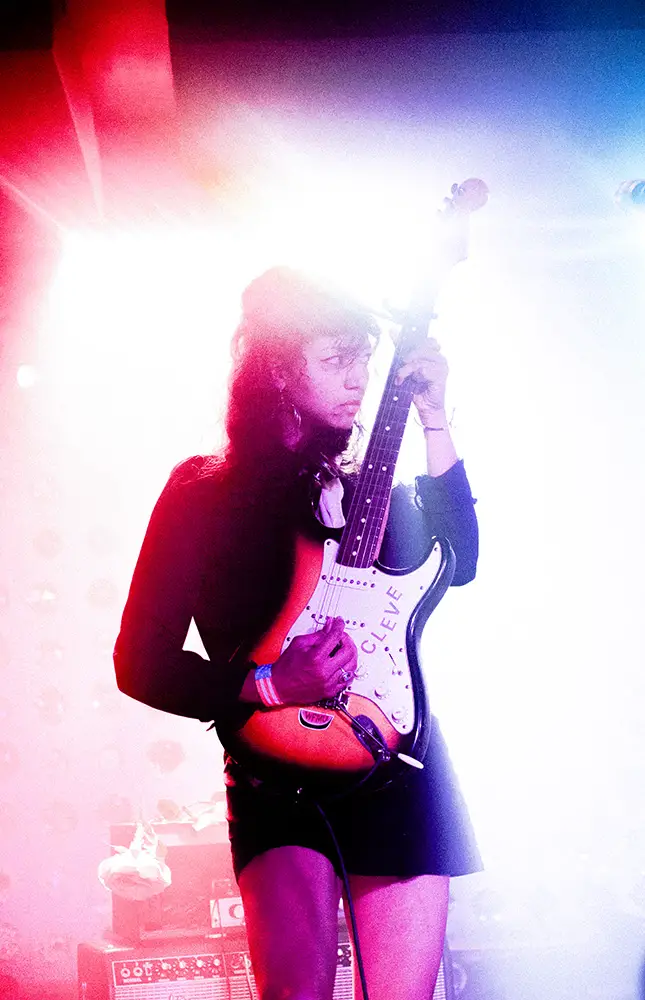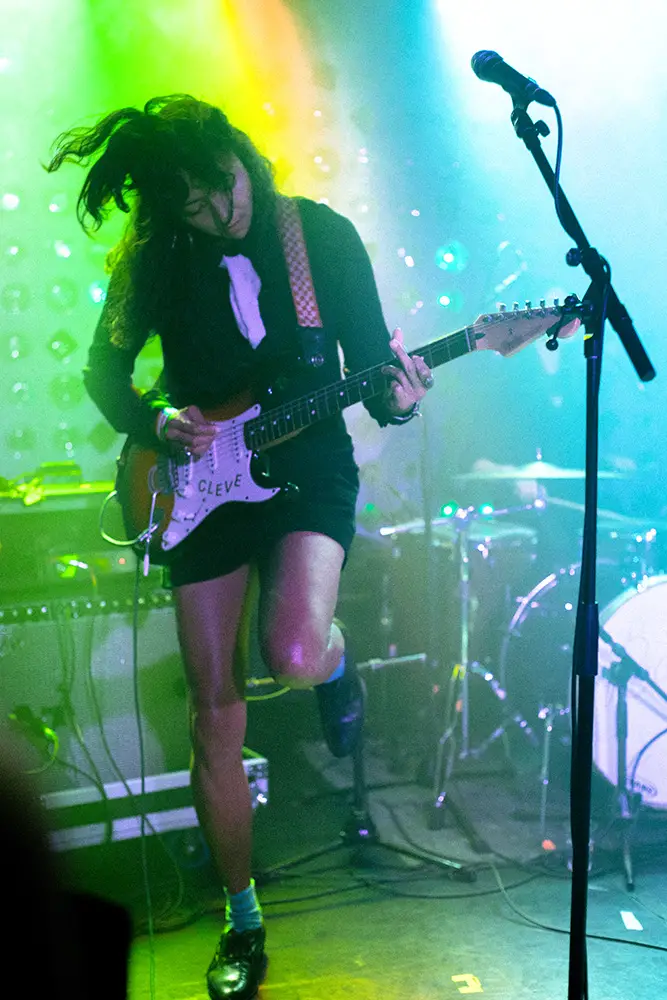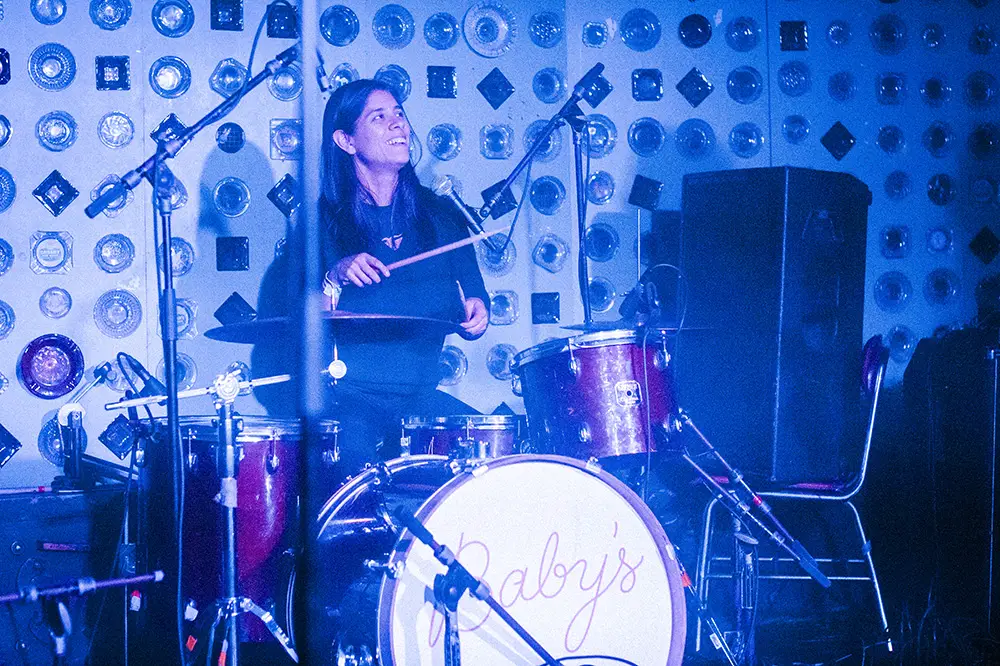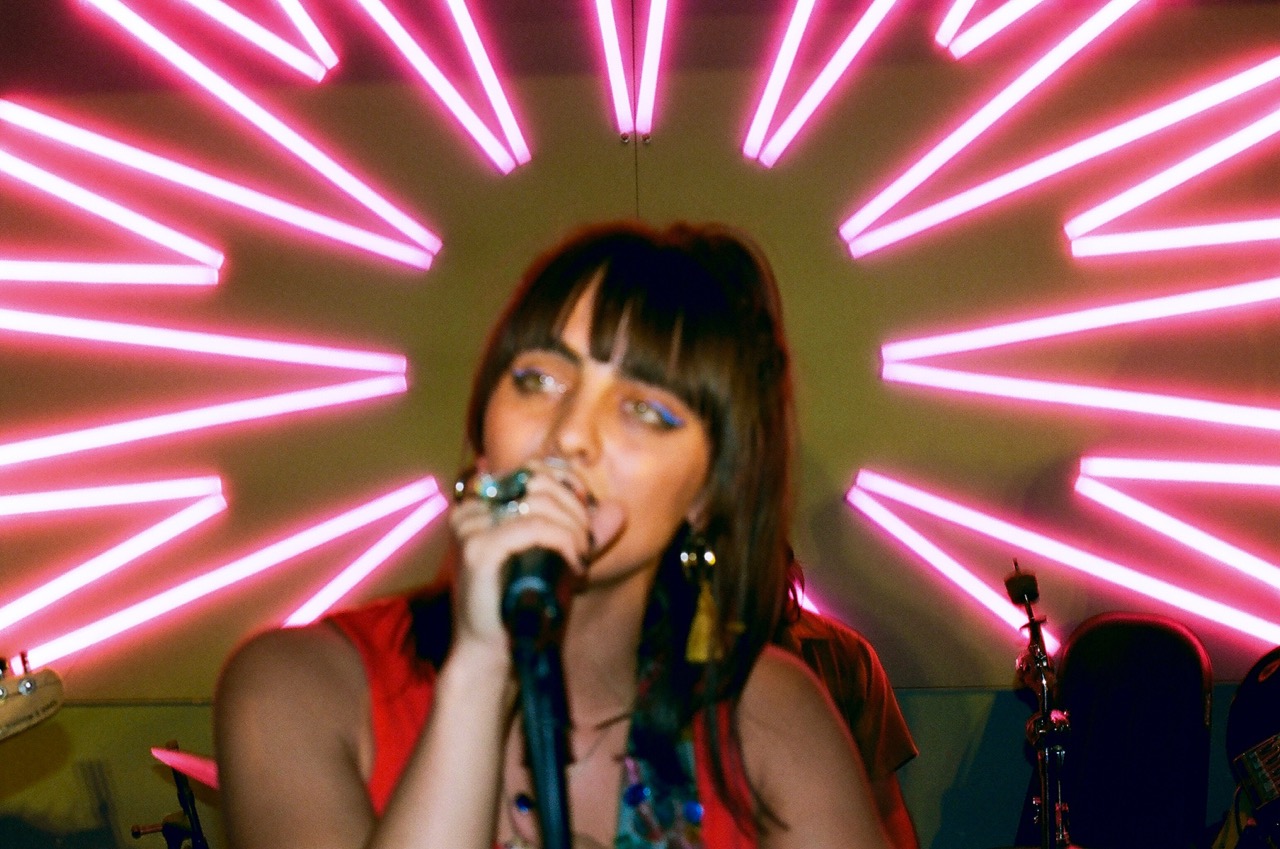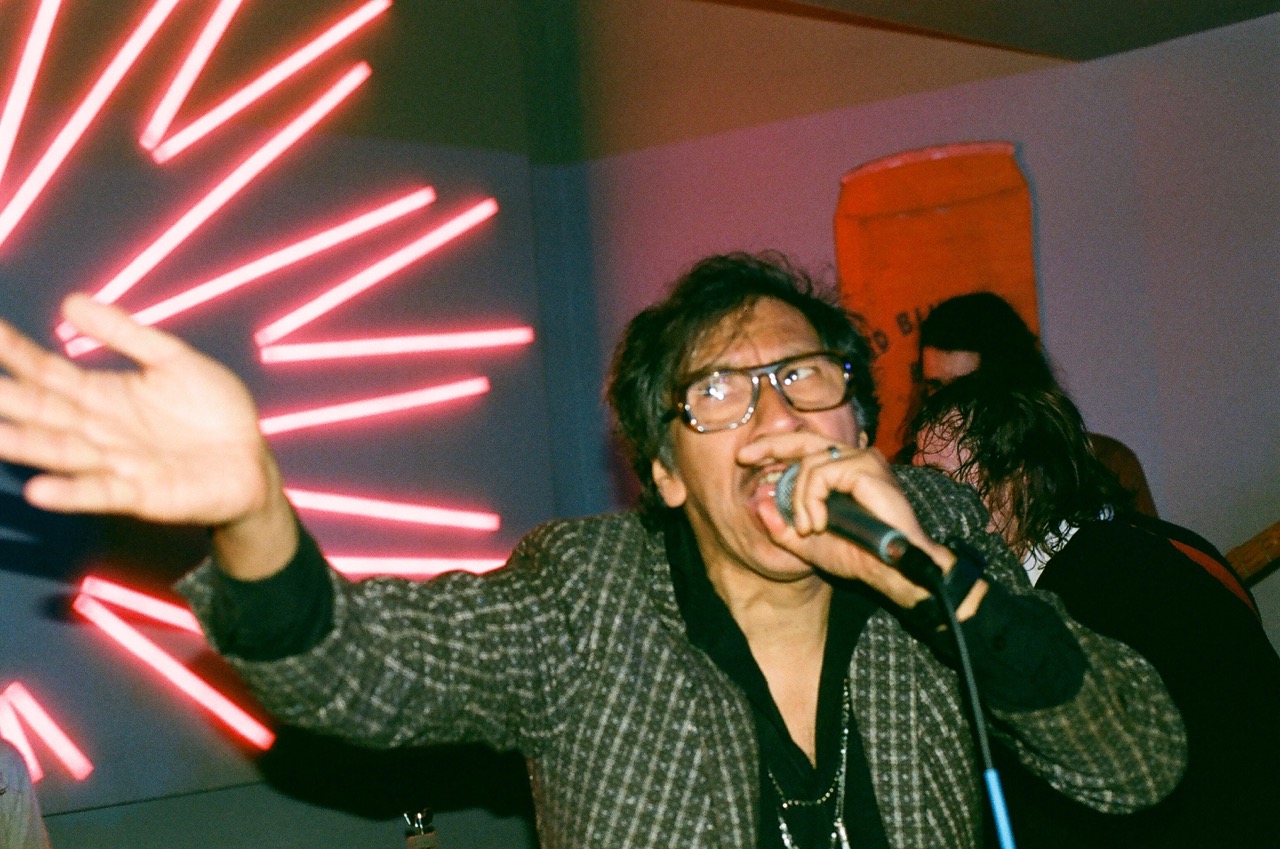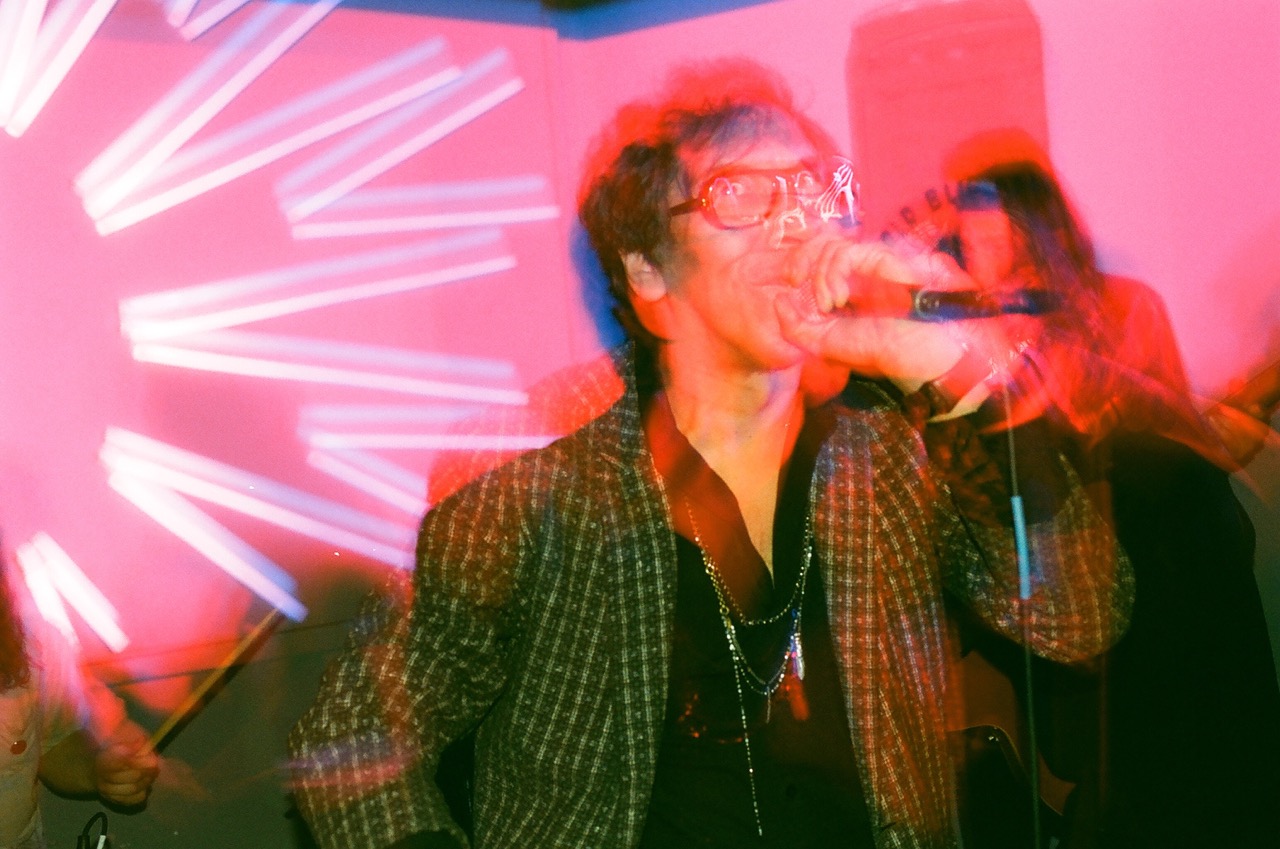 ---