Asbury Park's Rachel Ana Dobken offers an energetic ode to being in a loving relationship in "Always."
— —
There's a certain swagger to being single, and there are plenty of songs that capture that feeling. "Single Ladies" is still a massive wedding jam. Still, even if Beyonce wrote the quintessential singles anthem, one of the other things she (and Jay-Z) have shown is that there's swag in being in love too. Rachel Ana Dobken's "Always," off her 2018 album When It Happens to You, offers a groove and sense of confidence that isn't always obviously evident in love songs. The Asbury Park singer-songwriter captures an ideal relationship: liberating, fun, and joyous. Atwood Magazine is proud to premiere the vibrant video for "Always" today!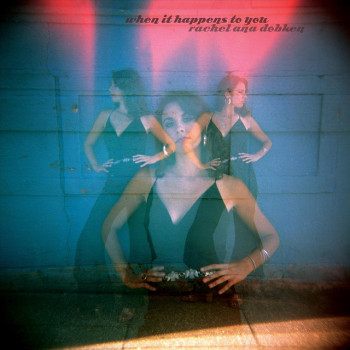 I, can see the way you look into my eyes,
Just right, every night
And I, love the funny
feeling that I get
Inside, every time
And we are not the types to sit and let
A good thing pass us
By and that's
Why I am yours, and you are mine
Relationships often rely on trust, and once you've found one with the trust.  That's certainly something to strut for.  "Always" captures that excitement and level of commitment brings.  In the chorus Dobken sings, "All that it took to send you my way/I'd go through it all again if it meant I'd have you always."  Unlike so many songs that take joy in prowling the night for a potential lover, "Always" celebrates "knowing a certain love you've found is true and unwavering," as Doken puts it.  "There's an electricity that comes with that," she continues. The excitement and bravado from a strong healthy relationship radiates throughout "Always."
And life has a way,
Of leaving today
The past where it should remain.
And all that it took,
To send you my way.
I'd go through it all if it
Meant I'd have you, Always.
The confidence that "Always" brings comes from Dobken's slick demeanor and playful delivery, but the instrumental offers strong supports.   Dobken plays with minimalism in the verses often letting shimmering chords echo and sustain, while adding the occasional flair underneath the song.  The main riff has the bones and melody of a classic rock song, but the groove is a little more akin to hip hop, offering a little bit more certainty.  Dobken tells Atwood, "The song is held together by the main opening riff, which is what came to me first while writing it. That riff then becomes the melody for the verses. The real fun for me comes with writing such riffs and arrangements, the interplay of melodies with tones and textures."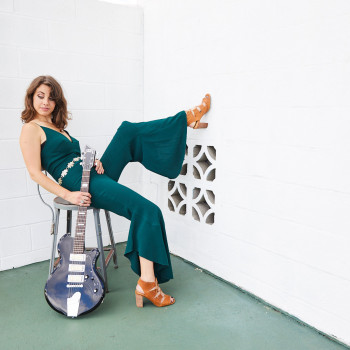 The roller rink set video is much more playful than the song would expect.  Dobken comments, "It was vital for me, first and foremost, to make this about the music. It's always about the music— no bells or whistles. It's about the four of us being in a room playing together, passing that energy around, just like how it was when we recorded it. The roller rink added an extra dimension of color and vibrance that we felt fit the flavor of the tune musically."  Interestingly, despite many of the shots capturing Dobken and her band, the video also features many solo shots of Dobken, where she emotes the coolheadedness of a major popstar from the roller rink's floor or a snackbar booth.  As much as the song and video captures the kinetic energy that two (or more) people can feel in sharing a moment together, there is an underlying sensation that these are feelings we often realize alone.  Knowing is a lone act, but feelings are shared.
I am with you, and I am trying
To let go a thousand times.
And you are with me,
And you are kind,
And you don't even need to try.
And I am tired, and I have tried
To give up one thousand times
But you won't let me,
No you just make me
Pick it up and dust it off
Loving always, knowing always
That it is gonna be alright!
Always, with you
Always, to be true
No matter what we do…
Asbury Park's Rachel Ana Dobken offers a unique take on love songs in showing how romance and relationships can be as freeing as being single is in her "Always" video.  The brightly shot, roller rink-set video distills that knowledge down to something as simple as Dobken switching between playing guitar and drums.  It's a song that makes being in love seem cool, which we all should've known all along.
Watch Rachel Ana Dobken's "Always" exclusively on Atwood Magazine!
— —
Watch: "Always" – Rachel Ana Dobken
— — — —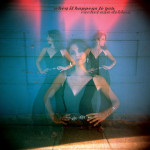 ? © Michael Kravetsky
When It Happens to You
an album by Rachel Ana Dobken