Recording on a micro-budget and filming music videos on iPhones is all that a talented indie fellow like Jon Waltz needs to make a consuming experience out of 'My Golden Horse.'
Stream: 'My Golden Horse' – Jon Waltz
---
comes from young Jon Waltz, who's just come out with a new EP, My Golden Horse. His music represents a fresh manifestation of all that he's been able to absorb throughout his upbringing in the Home of the Blues. He also incorporates a fair supply of hip-hop vernacular and flow— Memphis is also home to Three Six Mafia, let's not forget, and Waltz readily recognizes this trio as one of his chief artistic influences.
Waltz has been dedicated to his craft for close to a decade now, having released his first single, "Bang (Left My Home)" at age 17 in 2013. He left for the University of Memphis the following year and graduated with a degree in accounting. His college years saw the release of singles such as "Riot," "Justified," and "Anna." Once his B.A. was in the B.A.G., though, Waltz had the time and energy to focus on full-length projects.
Sure enough, 2019 saw the release of his debut album, Monochrome. The record was thematically inspired by his dual relationship with Memphis, which he described as "still my favorite city in the whole world" while admitting that, having still lived nowhere else in his life, he had now begun "longing for something more." 
While thoughts of moving to Los Angeles crosses his mind, Waltz ultimately stayed put in Memphis to produce the follow-up to Monochrome. The rapper/singer did find a different way to branch out, though— by means of collaboration. Artists as far-flung as Toronto (MONEYPHONE, Verzache), Los Angeles (Blxst), and Atlanta (Kenny Mason) were recruited to contribute to his new EP, My Golden Horse.
 As was the case with Monochrome, My Golden Horse— which Waltz reports producing on a micro-budget and spending "a million takes" to get each cut right— stems from his varied feelings for the city that raised him. "The project title is a metaphor for how my relationship with my hometown has shifted over the years and how I wanted my best musical offering to be the one that takes me places," he says. "I think My Golden Horse gave me a different level of confidence in my ability to make music and pair the music with really good visual components." 
---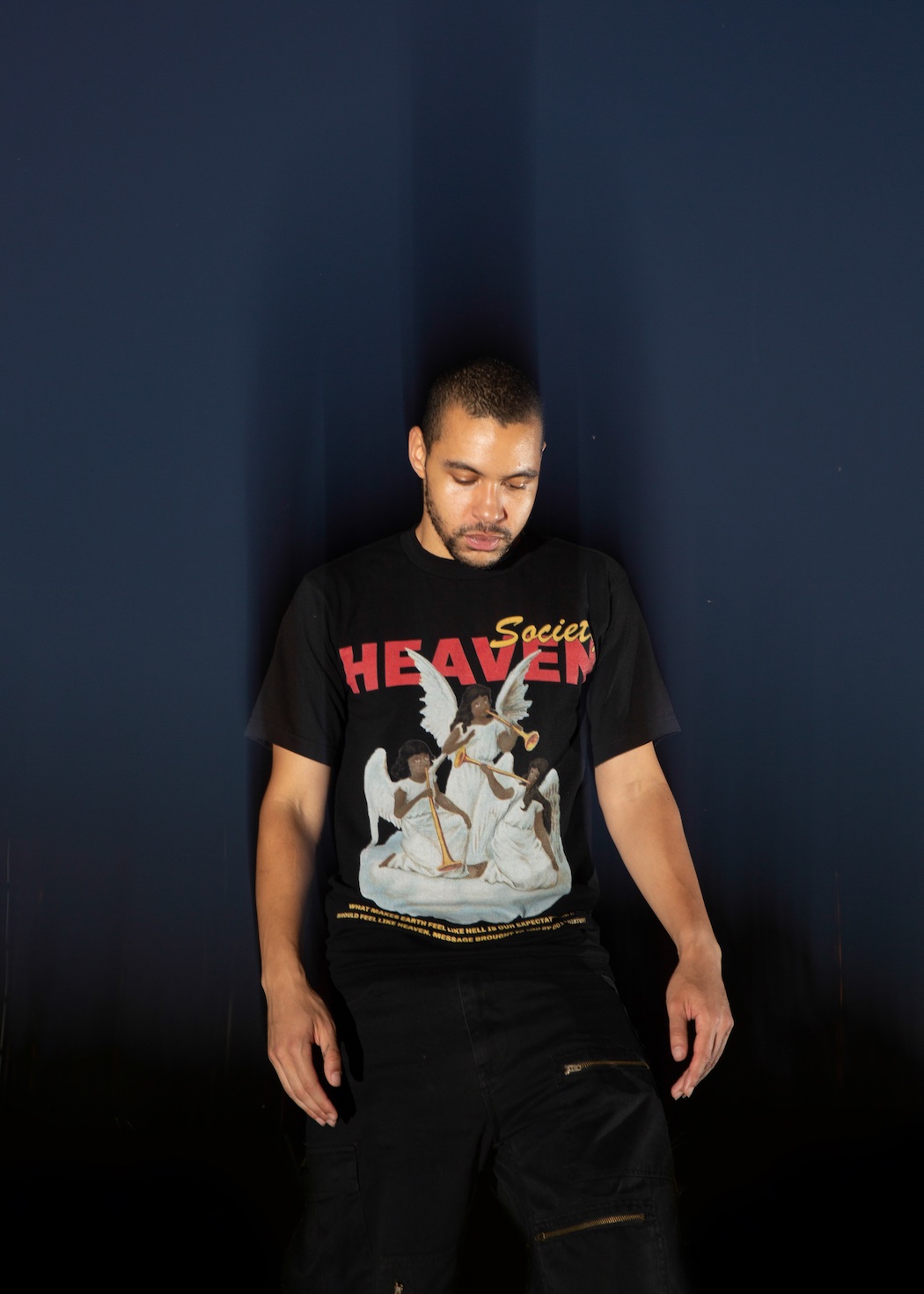 Waltz's first stab at pairing music and visuals in such a manner comes in the form of "DWN4." On this track, Waltz blends his two go-to genres (blues and hip-hop) and assures us that "I'm down to ride when it goes down" (hey, Tennessee is only one state over from Missouri, where Nelly once made a fortune off of expressing similar sentiments). The song's music video has an intriguing premise as well: footage from nine iPhones are arranged in a rectangle, presenting Waltz's misfortunes during a night out on the town. 
Next up is "Wheelie," featuring the EP's most sing-song-ready hook. "During an all-nighter session, I was in the studio just mumbling melodies and vowel sounds, and then the hook just hit me out of nowhere," Waltz explains that catchy refrain's origins. "I remember sitting there and singing it all night and just being obsessed with it when it started coming together."
Like "DWN4," "Wheelie" comes with a music video directed by Waltz's friend, Nik Arthur. Also like "DWN4," that music video may not correspond precisely with the visuals that play in your mind when you listen to the song itself. But the main man is fine with that. "I think one thing I really aim to do with the music and the visuals is trying to make it so that my interpretation of the song and video doesn't have to line up with yours," he says. "We can experience the music in different contexts and different ways. It's all open to interpretation, depending on how deep or shallow you wanna go with it."
---
That approach remains prevalent on "Trainwreck," on which Waltz and guest singer Verzache team up for a melodic description of how to react to a predicament in which, "The world is on fire, my money's multiplying, it spins just like a tire." A barbershop may not be the setting that such lyrics bring directly to mind (although Waltz does slip in a line describing how he "just shaved my head, it look clean, it's all part of my plan"), but that is indeed where the song's music video is set. Once again, sticking footage from multiple iPhones together in the same screen remains Waltz's cherished artistic spin.
The remaining two tracks, "Overdrive" and "ASICS," don't have music videos yet and thus aren't able to buffer Waltz's theory about "[pairing] music with really good visual components." But they definitely help to demonstrate his ability of fusing hip-hop and R&B in a suave and absorbing member. The former celebrates the freedoms of being an up-and-coming musician ("I'm way up, I'll way up, so I'll stay up," he sings), while the latter salutes his all-around versatility ("I go from the night into my day shift… bounce so hard, crack the pavement"). Both do their part in rounding off the EP's track listing in stellar style.
Overall, My Golden Horse delivers plenty of goods in the span of 14 quick minutes. Jon Waltz demonstrates that he's faithful to the sounds and styles of his native Memphis, while also having a keen sense of more universal lyrical themes and musical territories. He should be set to ride this Horse off into plenty of promising horizons.
— —
— — — —
? © 2022
:: Stream Jon Waltz ::
---