We know you'll (hopefully) be seeing Vampire Weekend and The Strokes in San Francisco. Here's a handful of other acts you'd do well to check out in Golden Gate Park this Halloween weekend at 2021's Outside Lands Music and Arts Festival!
by guest writer Beau Hayhoe
•• •• •• ••
It might seem hard to believe, but suspend that disbelief for just a second: San Francisco's Outside Lands really is back, it's happening, and it's no longer waylaid by the pandemic. It's almost an odd sensation to consider the return of live concerts and festivals across the country, as the music industry (and the world at large) ground to a halt for well over a year.
But if you've held onto your 2020 tickets or eagerly snapped up a festival wristband when the (mostly sold out) weekend went on sale, your moment has arrived. One could claim in a disjointed year – with headliners and support acts dropping out of festivals and canceling tours – that Outside Lands might have the year's strongest festival lineup, and that's not hyperbole. Chart-toppers like Lizzo and J. Balvin sit alongside some of the best bands of this century (see: Vampire Weekend and The Strokes), with true gems waiting to be discovered out West.
And the festival's undercard is packed with gems, too. If you'll be in San Fran for Outside Lands this weekend (as we will!), here are the best acts you need to see in lovely Golden Gate Park!
OUTSIDE LANDS 2021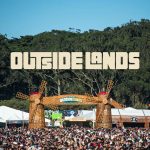 From his 2020 EP covering classics by The National to a stellar full-length release last year, the up-and-coming rocker known as Bartees Cox has showcased a wide range of talents and some of the most pleasingly complex, genre-bending rock music in the indie world today. His live shows, including dates opening for Lucy Dacus and Phoebe Bridgers have garnered strong reviews across the board. His Friday afternoon set on the Sutro Stage, surrounded by trees and gently rolling hills, should prove an outstanding way to kickstart your festival weekend.
It's almost a no-brainer at this point to take any chance you can get to see Sharon Van Etten, either at a festival or on tour. The veteran indie rocker does a beautiful, sometimes heartbreaking, often triumphant job channeling intensity and emotion into both delicate folk songs and synth-heavy tracks like "Comeback Kid," off 2019's excellent Remind Me Tomorrow. Expect a packed Lands End Stage setlist to roll through late Friday afternoon, and keep an eye out for fellow rocker Angel Olsen, with whom Van Etten recently released a collaborative single.
You might consider Dr. Dog another no-brainer to catch at a festival or on tour, but the eclectic rock band's Saturday afternoon set on the Sutro Stage has a bit more gravitas to it this time around. Dr. Dog announced earlier this year that this fall's outing is the band's final tour, a serious bummer if you've grown to love their live shows through the years. One has to imagine they'll draw quite the crowd of devoted fans, so get there early and hold your ground.
Lord Huron are so much more than just a band with a popular track on a Netflix show. The Ben Schneider-fronted group paints colorful, mystical sonic landscapes with each album, a universe unto itself that invites you in and beckons you to stay awhile and see what you find. They've been given the tough task of playing opposite Lizzo as Saturday night's secondary headliner, but they seem almost tailor-made for the earthy, whimsical vibe that colors much of Outside Lands and Golden Gate Park.
Start your Sunday relatively early and shake off Saturday night with what should be a highly danceable set from the former Chairlift singer. Polachek has made a name for herself in her own right with a powerful debut album, plus writing credits on songs like "No Angel," penned for a certain global pop star (Beyonce, naturally). It's the right way to kick off a day that's got something for everyone, from Yves Tumor to a Sunday night main stage set by Tame Impala.
— —
Beau Hayhoe is a Brooklyn-based writer covering music, menswear, whiskey, craft beer and more. His writing has appeared at sites like Esquire, Maxim, InsideHook and The Line of Best Fit. His favorite band is The National. When not writing, he can be found enjoying a Brooklyn beer or poring over crate after crate of vinyl records.
— — — —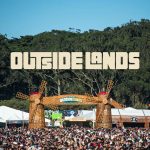 ? © Betsy Newman
---