I have never been to heaven, though I am sure that the first sound to greet you at the pearly gates is L'Rain's "Blame Me," an indescribable wonder.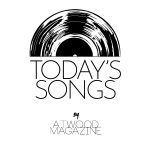 Stream: "Blame Me" – L'Rain
---
The five stages of grief are denial, anger, bargaining, depression, and acceptance. L'Rain manages to fit these innumerable experiences into three minutes and thirty one seconds of ethereal virtuosity in "Blame Me." As she pens in an Instagram post, the song follows "regrets about things I wish I'd done or said while people are live, things I wish I could have done or said to keep them alive." "Blame Me" is a prayer petitioned in cyclical lyricism, plucked guitar, and domineering synths, and I guarantee you've never heard anything like it before.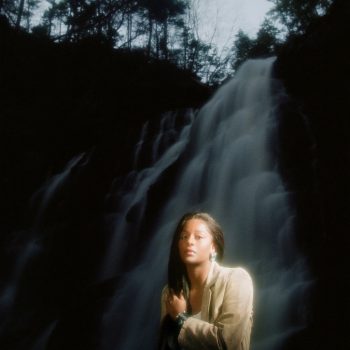 You were wasting away, my god.
I'm making my way down south.
I was born naked into this world.
You never let me see you cry.
Gave you nothing inside of my time—
maybe that's what ends your life.
Fought my demons until you were old—
maybe 'cause you love me.
Thinking 'bout it lately:
future poison-blooded little babies.
Released as a single this year, "Blame Me" follows a three-year silence from Taja Cheek, the artist extraordinaire behind "L'Rain." The latest work (and the first taken off her forthcoming LP Fatigue, out June 25 via Mexican Summer) further irradiates L'Rain as an artist, expanding on her experimental, aerial sound as well as her emotional bravery in discussing the good, the bad, and the ugly. It seems that in this stage of her life, grief is the affliction at hand.
L'Rain wastes no time, mastering every interval of the track. Each part falls into place with purpose, as if L'Rain is the puppeteer and the track is a limp marionette, rising and falling in accordance with her will. The opening guitar section begins the work, reminiscent of the beginnings of a puzzle where the edge pieces fall into place with relative ease. She begins in a trance-like state, "You were wasting away, my god/ I'm making my way down south." Her voice is a dream. There is a palpable shimmer to her light timbre, which illuminates her falsetto. The puzzle is completed when her voice of sparkling silver enters the navy blue of the instrumental foreground.
Waste away now.
Make my way down.
All movement heads in one direction. L'Rain sings of "south" as she makes her way "down." The descent into death is no different than the descent into the canyon of loss she lays in now. Entrenched in the erosion with no way out, she speaks, "Gave you nothing inside of my time/ Maybe that's what ends your life." There is a hope that she did not take what she can't give back, a shot into the dark for anything she can hold onto, something that can be defined. In this chasm L'Rain has created, she stands in the eye of the hurricane, "Blame Me" being her moment of hushed reflection in the midst of a raging storm.
A raw confession into a battered tape recorder, "Blame Me" is an intimate expedition for any and everyone who happens to find themselves in a violent storm.
— —
Stream: "Blame Me" – L'Rain
— — — —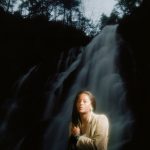 ? © Jason Al-Taan
:: Today's Song(s) ::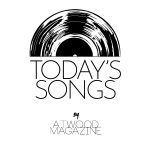 ---
:: Stream L'Rain ::