London's Seafarers have done what so few artists achieve in crafting a truly unique, standout debut. Stirring poetry and a dazzling jazz-folk hybrid make 'Orlando' a beautiful listening experience.
Stream: "And Maybe I'm Scared" – Seafarers
---
I like the thought that art belongs to you… I only ask that you arrive at 'Orlando' with a degree of openness, and absence of expectation.
A band we had barely heard of six months ago, London's Seafarers have done what so few artists achieve these days in crafting a truly unique, standout debut. Stirring poetry and a dazzling jazz-folk hybrid make Orlando a beautiful listening experience from start to finish. Seafarers touch the soul and pique the senses, diving into the depths of our shared humanity through songs of loss and grief, spirituality and self-discovery, and learning to cherish life's little things.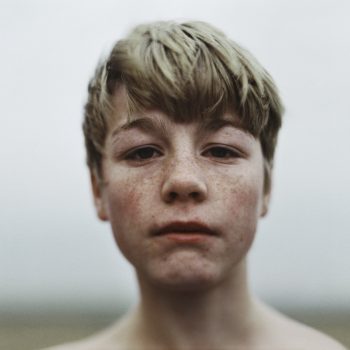 Loneliness is a blanket,
Hung from stars, haunts the streets.
Oh, united souls, 
We'll never meet.
I could be anything.
Evergreen, sweater weather,
Hopeless runaways, childhood chase.
And in those shifty eyes
My freckled face.
Your heart was make believe.
Maybe I'm scared of the silence,
But maybe I'm not alone.
I overhear phrases in fragments
And wish I'd never known, I wish I'd never known.
And maybe I'm scared of the silence,
But maybe I'm not alone.
I overhear phrases in fragments
And wish I'd never known,
I wish I'd never known,
We'd end like this.
Independently released November 27, 2020, Orlando is 2020's musical canary in a coal mine: A glimmering aural gem of compelling textures and vulnerable, honest introspective thought. Consisting of Lauren Kinsella, Matthew Herd, Tom Taylor, Tom McCredie, and Dave Hamblett, Seafarers introduced themselves earlier this year through "Hamelin," a catchily spellbinding enchantment that feels as much from the present, as it does of the past. Produced and mixed by Euan Burton, Orlando blends contemporary jazz, Celtic, and folk music influences and features gorgeous piano arrangements and Kinsella's stunning vocal work alongside an elegant suite of traditional stringed, brass, and woodwind instruments.
Written over the course of four years, the record draws inspiration from Virginia Woolf's timeless work on liberation, per the band. "The collective voices on Orlando yearn for freedom," founder Matthew Herd explains. "Threads of solitude, longing, and an affiliation with the natural world weave through the album, binding songs, instrumentals, and poetry."
"Most of the songs on Orlando were composed as melodies first, with the words coming later," Herd tells Atwood Magazine. "The words were written over a particularly turbulent few months. I was spending time on trains, travellng between London and Glasgow to visit my grandfather who was, knowingly, at the end of his life. At the same time, my work with music and education in London was going through a particularly troubling period. These conflicting events provoked certain themes that arise throughout the album. As opposed to each song having a linear narrative, they are bound as a patchwork of common disturbances."
"The music on this album was collected from notes and manuscript books that I'd kept over my early-mid twenties. I hadn't committed any of it to record because I could never imagine how it might sound, or fit in," he adds. "The band met through playing jazz and improvised music around London and, although I'm certainly influenced by that world, the music I was writing seemed to be coming from another place. It's always a little tricky to follow the path of the outsider, and it was only after feeling more at ease in my own skin that I felt compelled to make Orlando."
Four and twenty days ago, I saw you at a funeral.
In bygone years you set me free,
Now I live alone in old memories.
Whisper in my greenest ear,
The Irish bar, the half-drunk beer.
An ancient moon spun melodies,
From Hamelin, you sang to me, You sang to me.
There's truth in your eyes,
There's truth in your eyes,
There's truth in your eyes,
But you clipped my wings as I made to fly.
Too many nights I've stood outside,
And watched electric souls collide.
Those childish arms with younger minds,
Such jealous words to hide behind,
We wore our insides on our sleeves,
And we turned our backs on our families.
I trusted your eyes, I trusted your eyes, I trusted your eyes,
But you clipped my wings as I made to fly.
And for ever more I will wonder why.
– "Hamelin," Seafarers
---
For Herd, Orlando represents more than an introduction to his new band; it's a declaration of something bigger than ourselves: The rendering of a dream we're all striving toward.
"As humans we're all many things, and I think that can sometimes be hard for us to fathom. The thought that these facets are unreliable, and that at any one time we might change, makes it even more terrifying. We are, by nature, beyond definition. Yet we are a species who yearns for answers, and absolutes. It's an impossible situation. You see it in religion, gender, sexuality, job titles – we stream, compartmentalise, and define as a way of understanding the fluid and uncertain condition of being alive. I'm really drawn to this irreparable state and that art is something that can glide, and shift shape, and play, wreaking havoc with our fictional fences. Orlando is trying to step into the space of the undefined. It's a lifetime's work, but hopefully this is a start."
One of Orlando's most salient features is its infusion of Scottish folk, a genre and culture that is intrinsic to Herd's identity.
"I grew up in the suburbs of Glasgow before moving to London in my early twenties, and the sound of traditional music was never far away. Glasgow has a remarkable musical community, as close knit and loving as they come, and the folk and jazz scenes have a wonderful way of colluding and intertwining. I met our producer Euan Burton as a teenager, Euan is a staggering force, a true creator, who traverses these different musical territories so deftly. Folk songs, irrespective of origin, have the ability to move me like nothing else. They're ancient vessels of pure humanity: from jovial drinking songs, to tragic tales of woe and loss, evil spirits, betrayal, even the horror of infanticide. The expanses of emotion and experience are captured in these little yarns."
For all my years I've sailed the seas,
In the hope you might come after me,
But hopes are hopes, and never true,
So I jumped the boat and swam to you.
I swam to you.
I met you at the theatre,
Caught smoking by the backstage door.
Your face half-lit in candlelight,
But I walked without you through the night.
The lonely night.
And perhaps, when I'm out dancing
You'll look at me and smile,
With your eyes just like the lighthouse
Which burns beyond a mile.
My days of endless swimming
Come calmly to an end,
But these dreams are little fictions
And I'll sail the seas
Once again.
For all my life I've watched the shore,
Never knowing what I'm looking for.
The quiet tide brings broken things,
Long since vanished hearts and tarnished rings.
Old rusted rings.
And perhaps, when I'm out dancing
I'll find you dancing too,
And we'll dance between the headlights,
Singing songs we never knew.
My days of endless swimming
Come calmly to an end,
But these dreams are little fictions
And I'll sail the seas, Oh, I'll sail to sea Once again.
– "The Lighthouse," Seafarers
Thematically, Orlando blends inspiration from fiction and real life as Seafarers explore the depths of life and emotion. The record's name itself sets a provocative scene for the music housed within.
"Orlando is the title character of Virginia Woolf's novel. They are a being whose life spans centuries and switches gender with no apology or need for reason. It strikes me as a true expression of freedom in its most indiscriminate sense. I think Orlando is a spirit that moves through us all, but can get hushed by the narrow corridors of presumption and expectation. The boy on the album cover speaks to me for this reason. There is a certain softness, or openness running beneath the surface of his exterior. He has the world ahead of him, he could be anything."
Herd explains that the record changed massively between its conception, creation, and release. "We went into the studio with no idea of how this music might actually sound. Most of our performing and recording heritage comes from live, reactive music making, and this record ended up being very different. With Euan's guidance, we began embracing the possibilities of studio recording, and began thinking much more about the album as a form separate from live performance. Euan's impact was seismic, his vision and determination is beyond anything I've worked with. Orlando wouldn't be here without him."
As a lyrically forward artist, Herd cites his favorite lyric as one from the record's stunning six-minute establishing track. "My dad, in a touching moment of sincerity, told me that his favourite line was from "The Lighthouse." That made me very happy."
And perhaps when I'm out dancing,
You'll find me dancing too,
And we'll dance between the headlights,
Singing songs we never knew.
---
"Lighthouse" may indeed be a wellspring of poetic insight, and it's in good company: Every song on Seafarers' introduction, from the serene "Wider Spaces" to the breathtaking piano ballad "A Life Without," to the shutter-inducing "Virgin Soil" and the powerful spoken-word piece "You Asleep in the Morning," offers something special and different. The soaring "And Maybe I'm Scared" has stood out as an early fan favorite, capturing in its spirited run Seafarers' tender, mystic ethos.
There is so much to take out of Orlando; it is what listeners make of it. "I like the thought that art belongs to you. So, whatever it means, whatever it suggests at any given moment is entirely personal and entirely valid," Herd reflects. "If you revisit something over time, it will almost certainly elicit different feelings and responses, and there is no such thing as a wrong reaction. I only ask that you arrive at Orlando with a degree of openness, and absence of expectation."
If you want to listen to something truly beautiful this winter, look no further than Seafarer's Orlando. Experience the full record via our below stream, and peek inside Orlando with Atwood Magazine as Matthew Herd goes track-by-track through the music and lyrics of his band's debut album!
— —
Stream: 'Orlando' – Seafarers
:: Inside Orlando ::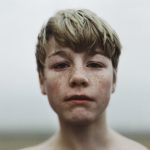 — —
A Day Like Any Other
We went into the studio with five songs, one poem, and three little curiosities. This is the first of those. It came to me whilst driving up Muswell Hill early one morning. The sky was a raging orange and I watched with dread as it curdled over the city in my rearview. There's nothing like nature to remind you of your insignificance. The title comes from a James Schuylar poem called "February":
"It's the yellow dust inside the tulips.
It's the shape of the tulip.
It's the water in the drinking glass the tulips are in.
It's a day like any other."

The Lighthouse
I'm drawn to feelings of hopelessness, futility, and irreparability. The idea that, try as you might, nothing will ever change. These behaviours appear in age-old folk songs as cautionary tales and I find them so, so moving. The coastal imagery came from standing on deck of a ferry crossing the channel, and staring at the churning waves. The sea is so vast, so beautiful, and so awful, an arbiter of life. It got me thinking about control, or our ultimate lack of it, which then became the theme of this song: the impossibilities of unrequited love.

Hamelin
"Hamelin" draws on the image of the Pied Piper, and the feeling of being enchanted by, or addicted to something entirely destructive. I like songs that are pretty, and catchy, but also a bit crooked. I find a beautiful portrait more compelling if there's a little imperfection, a cut or a blemish somewhere. This is my attempt at a slightly off-kilter pop song.
Wider Spaces
I grew up in the suburbs of Glasgow, a place that I have a vast fondness for. It's a familial world of wide streets, detached houses, manicured lawns. It's like having the expanse of country living with all the conveniences of the city still at your grasp.
But behind the driveways and polished door knockers, we are still all beholden to the human condition, and life is seldom perfect. In my late teens I was growing weary of the curated pretense of those neighbourhoods, the fictionalisation of life, the fact that "fine, thank you, how are you?" was the only appropriate answer when someone asked about your wellbeing, and that we couldn't ever be wrong, or vulnerable, or struggling. "Wider Spaces" was written about the urge to run, and make mistakes, and find a voice, and for that to happen I had to leave home. It's the song that speaks of the boy on the album cover: youthful, lost, he could be anything.
A Life Without
This is the second little curiosity. I wrote this solo piano piece a few years ago and I never could find the right outing for it. I find the ancient art associated with religion incredibly affecting. I suppose it comes from trying to make sense of the intangible. There's a great beauty in that struggle. I grew up singing hymns in school assembly halls, and have a tender childhood association with them. It's that certain soft vulnerability that "A Life Without" is searching for.

Virgin Soil
My grandfather was an avid gardener and this song was written across his gentle deterioration at the end of his life. Everything was turning in on itself and he appeared so infantile and vulnerable. It was like a return to nature. I remember him comparing life to a garden, that death is essential for new growth. The imagery in the song was drawn from his physical appearance over those last days, paired with the opposing ugliness and beauty found in nature.
And Maybe I'm Scared
I saw a production of Pinnochio at the National Theatre and was reminded that the story tells us that the element common to all humans is the ability to feel pain. I've been haunted by that thought ever since. Old childhood stories laced with dark moral teachings often have two opposing strands running in tandem: hope and despair, comfort and trauma. The song ended up evolving into something broader, about whispers and uncertainty, but the final lines reference Pinnochio's painful awakening as a real boy.
You Asleep in the Morning
I wanted to capture the feeling of regret. Like, that moment of clarity where a web of emotions untangles itself and you see your actions for what they truly are. I followed the thought of a dead bird reminding the narrator of a previous relationship, and all the old messes and the politics and the arguments and the upset untangling themselves in that moment, only to be left with the awful truth. It's like Anne Carson's piercing insight:
"There is a kind of pressure in humans to take whatever is most
Beloved by them
And smash it."
Reprise
I wanted to leave us where we started, on Muswell Hill. There are no answers to be found, and maybe nothing changes, but the sky keeps churning.
— —
— — — —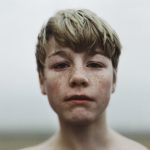 ? © 2020
:: Stream Seafarers ::
---