Award-winning music editor and composer Shie Rozow discusses his work with Danny Elfman, John Singleton, and music editing the musical documentary "Shawn Mendes: In Wonder."

•• ••
Editor's Note: This essay is a part of Atwood Magazine's continuing effort to broaden the scope of music coverage beyond songwriters and artists, in order to recognize, spotlight, and learn more about the producers, editors, directors, and other creatives who help "make the magic happen," often behind the scenes. We hope you enjoy!
by guest writer Shie Rozow
•• ••
When I decided to pursue a career in music back in Israel where I grew up, my goal was to become a singer/songwriter.
That seemed like the natural path to success in music. The only problem was that I have terrible stage fright, I hate the spotlight, and I am not a very good singer or songwriter. So I figured I could be the Israeli version of Quincy Jones. I would write and produce songs for other artists, which seemed like a much better fit for me. I love collaborating with other people and I could stay behind the scenes. So I went to music school in Israel and among my composition and songwriting classes was an orchestration class, which ignited my love of orchestra.
Growing up my mom used to take me to concerts by the Israel Philharmonic, and the orchestration class awoke those memories. I now had a new plan; I was going to be the court composer for the archduke of Bavaria. The only problem was that I wasn't a child prodigy, I didn't grow up in Bavaria and I was about a century or two too late. However I was determined to write for orchestras, so I had to find a way, and that way was film music.
Film scores used orchestras regularly, and that ignited my interest in film scoring. This led me to Berklee College of Music where I studied in their Film Scoring Program, where I was introduced to music editing as a mandatory class. My class was the last to learn how to cut using mag (analog tape). I learned analog and digital editing concurrently and loved it so I took whatever other advanced music editing classes were available.
Not too long after I moved to Los Angeles I landed a job at a post-production facility where I was a composer/music editor/music supervisor. I paid my dues and got a ton of experience. Then a friend introduced me to Virginia Ellsworth, a retired music editor that had pivoted to representing composers but was still doing a bit of music editing for her clients. She hired me to help out on various projects. One day she said her friend Angie Rubin was going to give me a call. Sure enough, Angie called me that afternoon and interviewed me over the phone. At the conclusion of our chat, she told me she had a music editor friend who was looking for an assistant and she put us in touch. A couple of days later I was at Warner Bros. meeting with Richard Ford, and two days after that I started working on my first union film as his assistant music editor.
That first film was "Training Day," and it was an incredible experience. Richard then hooked me up with my next job, which led to the next and then the next and before I knew it a few years and a dozen films had passed and I was a working music editor.
Over the years I've gotten to work on some incredible projects with some wonderful filmmakers and musicians. I spent nearly two decades working with Danny Elfman as one of his music editors, leading to many unique and wonderful experiences working on huge blockbusters with some of Hollywood's biggest talent. I worked with director/producer John Singleton for 15 years and we became friends. Thanks to John I got to work on Hustle & Flow, which was a truly special experience. We recorded the score in Memphis where tons of Motown records were recorded using some of the same legendary musicians that played on all those classic albums. That was a thrill. I have a photo of all of us hanging in my studio with Isaac Hayes who dropped by to say hello and hear the music (he was in the film).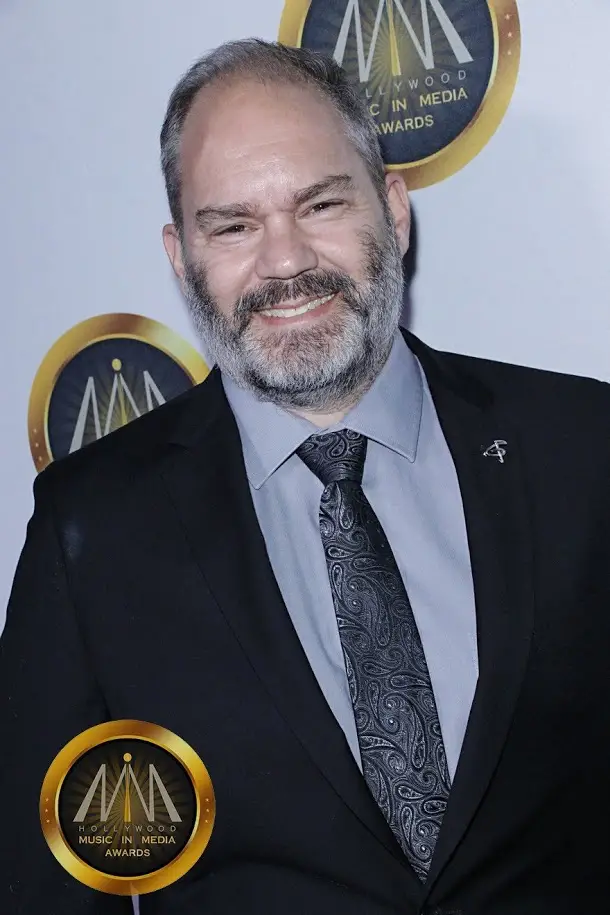 My career has taken me to places like the famous Abbey Road Studios in London, where I met the legendary George Martin, as well as Ringo Starr (they were working on the Cirque du Soleil: Love show at the time). My work took me to Toronto, where I worked on an IMAX movie and met Graeme Ferguson, one of the inventors of IMAX, followed by a tour of their headquarters just outside of the city. I've traveled to places like Beijing, Rome, Seattle, New Orleans, New York and other places to work on various projects and that's always a thrill. Especially when I get to work with wonderful filmmakers, composers and musicians, many of whom I've admired as a fan. This may sound corny, but sometimes I really look at these experiences and I have to pinch myself to make sure it's real and not a dream.
Recently I got a call from my friend and producer, Katherine LeBlond asking if I was available for a couple of weeks. I was scoring another independent documentary, but the project was put on hold so I had a hole in my schedule and I said yes. She was working on "Shawn Mendes: In Wonder" and they needed someone to help the music reach the finish line. It was a daunting task – a musical documentary with a ton of music and only two weeks to get everything done. There were production tracks that needed to be cleaned up and improved, there were on-camera musical numbers where I had to get new mixes, match the edits the picture editors made and improve them so they are flawless and sync is perfect. There were also songs to cut in, score to track using music by Ólafur Arnalds, and then there was original score to compose – and it all had to be done remotely due to the pandemic.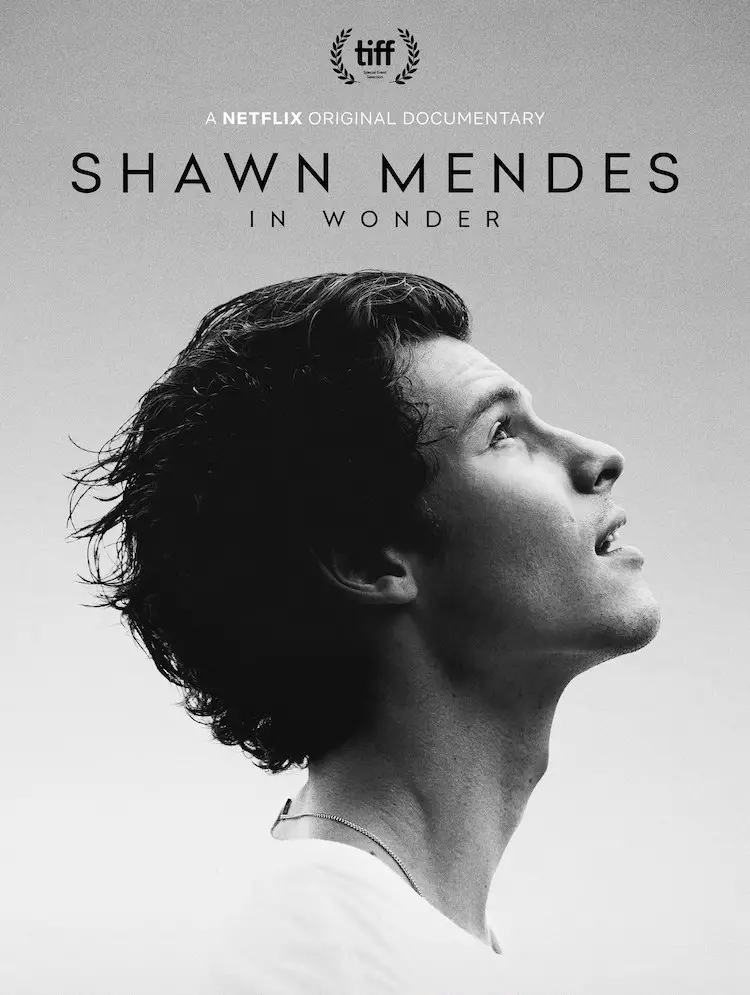 I jumped in and the next two weeks were a whirlwind of activity. I had Zoom meetings with Katherine, director Grant Singer and producer Saul Germaine, where I shared my screen and cut music in real-time with them giving notes. We did the same when I composed the original score. All the while I was in contact with our sound supervisor, Lon Bender, Ólafur, Zubin Thakkar from Shawn's band, and sound mixers in England who were creating ATMOS mixes of some of the concert numbers. It was a lot of juggling!
Finally, when we got the score in shape, we had a Zoom meeting that included Shawn and his manager, Andrew Gertler, for them to review all of our work. I was streaming high-quality audio directly from my system to them and screen sharing via Zoom. As we went through the show, cue-by-cue they would give notes and approvals. I remember after the Zoom meeting was done I jumped in and addressed some notes in the original score I was writing. A couple of hours later I got back on Zoom with Saul and we were waiting for Grant and Katherine to jump on to review my changes. Saul asked me to play it for him while we waited, which I did and suddenly Shawn jumped into our Zoom conversation to say he loved the changes. Apparently, I never stopped streaming my audio and he never turned off the audio stream on his end when we ended our previous Zoom call, so he had heard the music and popped on the Zoom call to let us know.
It's moments like that that are really fun. These types of interactions with other artists and collaborators are a driving force behind what I do. I love collaborations. I love the back and forth and happy accidents.
Often when working in a studio together in-person, we inspire each other and bounce ideas off one another. A composer may ask me to do something for them, which will trigger an idea for me, which in turn will trigger an idea for them and we'll go back and forth until we get to a place we both love. We all have something unique and interesting to bring into the project and we can all spark ideas within each other that can take us to places we'd never reach on our own. I find that to be hugely inspiring, and in film/TV music it's always all anchored in the story.
Ultimately the story being told is the inspiration for everything. It's all about finding a unique and interesting way to help the filmmakers tell their story, be it a narrative or a documentary. For me, that is the magic of film scoring. Whether I'm editing or composing, I get to tell stories using music.
— —
? © Shani Barel