RIYL : CHVRCHES, The 1975, Oasis, Haerts, Sky Ferreira, GEMS
Is there anything as powerful as closing your eyes and finding release in a song? Of absorbing the aural energies of something larger than life, and allowing yourself to slip into its embraces? Music is an oasis; music is a weapon; music is escape. It is the beginning, the middle, and the end.

Baltimore's The Last Year know precisely how to reach that euphoric state: With its dynamic, carefully calculated crescendo of an entrance, the band's new single "Rush" promises from the start to elevate listeners' senses. "Rush," which Atwood Magazine is pleased to be premiering today, is the debut single off the alt-rock band's upcoming sophomore EP, Static Automatic.

Listen: "Rush" – The Last Year

[soundcloud url="https://api.soundcloud.com/tracks/251805823?secret_token=s-ZdTvH" params="color=ff5500&auto_play=true&hide_related=false&show_comments=true&show_user=true&show_reposts=false" width="100%" height="166″ iframe="true" /]
---
A mesmerizing mix of fuzzy guitars, heavy drums and lush synths form a spine-tingling dream-state on "Rush." It's the sort of blissful trance from which one would love to bask in for eternity. A blend of synth-pop verses (akin to CHVRCHES or Ex Cops) met with big '90s-inspired choruses (think Oasis) gives "Rush" an aura of timelessness: The song is a smooth mesh of '80s and '90s-inspired styles, the likes of which has seldom been delivered – or presented with such style and finesse – in over a decade. The Last Year fluidly intertwine melodic and dissonant harmonies, incorporating techniques developed over the last three decades to craft a tune that feels brand new, yet oddly familiar.
I need a rush, rush, rush from you
Do what I have to do
I need you tonight
Embedded in the life force of "Rush" lies The Last Year frontwoman Niki Barr, whose silky voice provides the special adhesive to tie everything together. Breathtaking and full of life, Barr's vocals are enchanting: Once she enters, nothing else matters. Barr opens into an already-heavy scene; one can feel the weight and stress of her situation as she sings, "I was so unhappy; what are we waiting for? / Trip on battery acid; hungry for a score." It's not just that she has her sights set on someone: Her blood boils and her skin crawls at the thought of emotional and physical fulfillment.
What comes across as an innocent plea is surely layered in backstories of lust, love and loss: This is not a first-timer's club. In Barr's words, "Rush" is about "the willingness to do just about anything to be with or be accepted by someone." She instills that hapless determination into every ounce of her body, throwing herself headfirst into the deep end of desire.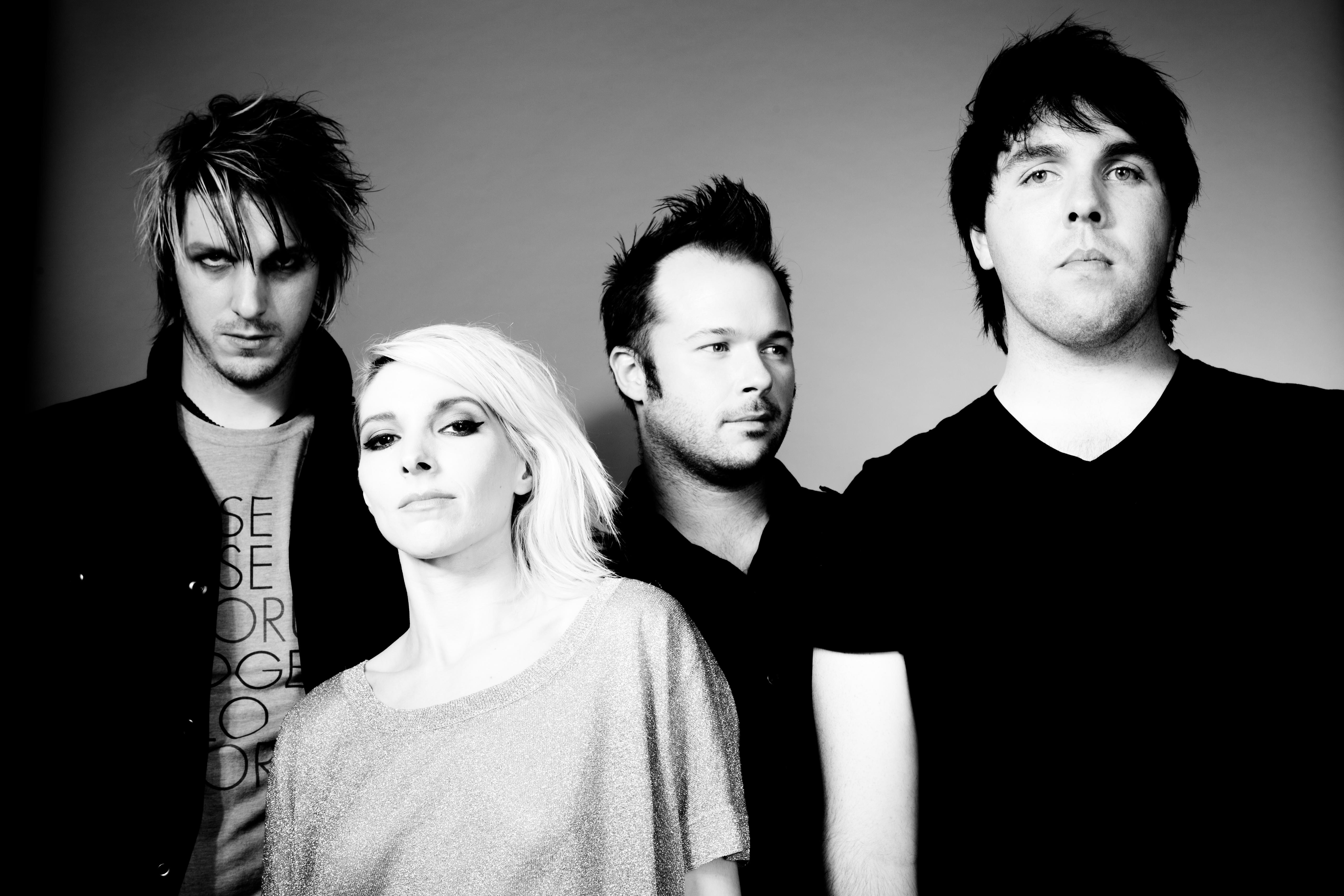 Barr's evocative embrace of "Rush" takes the song to that next level: She has the charisma and strength to push when needed, but she also has the control and restraint to pull back and let herself get lost within the music. It is as easy to imagine "Rush" performed in a large outdoor festival setting, as it is to imagine it belted in an underground, poorly-lit DIY stage – and surely, The Last Year will find themselves doing both over the course of their career.
Extensive touring would be nothing new to the seasoned and well-weathered members The Last Year: As a trio, The Niki Barr Band (consisting of three out of the four members in The Last Year's lineup) completed twelve international tours with Armed Forces Entertainment, performing for American troops in over forty countries around the world. "The touring schedule was intense, but the things we saw and the experiences we had were so very unique," says Barr. "We were in a new country almost every few days… I felt safe with our military escorting us, but never really at ease." It is humbling to hear such an inspiring story from a band. How many modern-day pop acts would do the same thing? Hint: MAGIC!, 3 Doors Down and Nelly are three of a limited list of better-known, recognizable performers.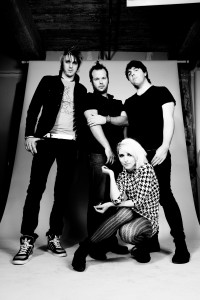 Can it work the other way? Can The Last Year rise from anonymity to critical acclaim? They sure can. If "Rush" is any indication, The Last Year are poised for success. Their appeal spans genres and generations with their seamless fusion of modern synthpop tropes with older alternative rock harmonies. Barr is the ideal candidate for a strong female lead a la Gwen Stefani in No Doubt, and like Gwen, Niki is much more than eye candy: She gives the band its special sauce. The Last Year is most certainly an artist to watch in 2016.
"Rush" provides listeners with the release we crave, yet it is a bittersweet euphoria: Barr's bloodlust creates an ever-present cloud that shields listeners from that pure, completed Utopian state. "Rush" waxes and wanes in sinusoidal lapses, offering enough for us to feel the dopamine rush, but still teasing back that little something extra in such a way that each time one listens to this song feels like the first time again and again.
Perhaps that's what keeps me coming back for more: "Rush" is, in itself, a sort of drug: It takes my breath away, letting me close my eyes and dream, but it also keeps me in suspense, like there's something it's not telling me. Maybe if I listen one more time, I'll finally learn the answer.
Get lost in the release from "Rush," and let The Last Year take your breath away; it's worth the trip. The Last Year will be touring select Eastern US cities in late March and early April (see below for details) in advance of their new EP Static Automatic, out April 8. Don't miss them! The Last Year are like hidden treasure: They're an amazing discovery, but they won't be kept secret for long.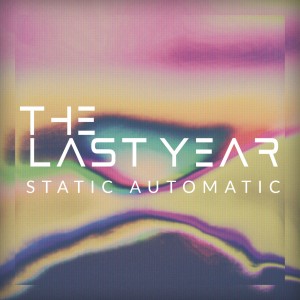 Static Automatic Spring Tour 2016
3/29 – Washington, DC @ DC9
3/31 – Baltimore, MD @ Metro Gallery
4/01 – Philadelphia, PA @ World Cafe Live
4/02 – Pittsburgh, PA @ Smiling Moose
4/03 – Stanhope, NJ @ Stanhope House
4/06 – Boston, MA @ Cafe 939
4/07 – New York, NY @ Rockwood Music Hall