Take back a little control and turn it up a notch with the energy of OxenFree's 'Another Land' EP, an invigorating and passionate punch through open air.
— —
Your first journey through OxenFree's new EP Another Land will feel jarring at first – perhaps even unsettling. The guitars are loose, the vocals brazen, the drums are kicking, and the tension is high. However, as you dive deeper into this passionate indie rock band's latest effort, an overwhelming release – fueled by the marriage of unhinged persistence, dynamism and little hope – will wash over the senses.
It's the result of waking up to find your world isn't as good as you once thought it was; the discovery that ideals you held dear were only myths, lies propogated to boost one group up at the expense of others. It's chaos in a jar, the result of anger and discontent that's been building for several decades, but is still only just beginning to seep into the public consciousness. By the time OxenFree are through with you, the music of Another Land will feel like a new norm.
---
And it is. Atwood Magazine is proud to be premiering OxenFree's Another Land EP (out 10/13/2017 via Sneaky Bear Records / King Pizza Records). Frontman Jeff Doyle was born in DC and reared in Virginia, but the band – rounded out by Christopher Burns (drums, Sydney), Sam Ghitelman (guitars, New York) Sean Padden (basses, New York), and Emilie Soffe (vocals and keys, Alabama) – claims the world as their home. Recorded in Nashville with producer Andrija Tokic (Alabama Shakes, Hurray For The Riff Raff, Benjamin Booker), the band's new record evokes the grit and turmoil, vibrance and determination that once can pick up in pretty much every city across this, and every other land.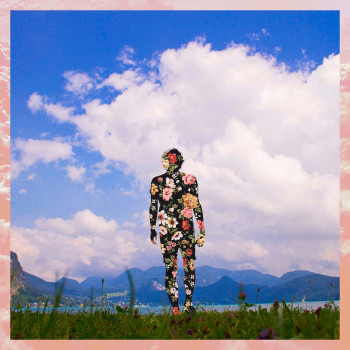 I want to live on another land
Walking 'round my head
Heyo heyo, where to find a home?
I want to live on another land
Talking up my head
Heyo heyo, where to find a home?
I want to live on another land
Sprawling in the spread
Heyo heyo, where to find a home?
Kiss the itch, shed my head in the sheets
I know I cannot shake it here
Burning teeth, while they burn in the streets
I know I cannot make it here
Perhaps that's the greatest takeaway from OxenFree's music: The group start off as strangers in their own homes, natives suddenly finding themselves on unsteady ground. It takes a record of raucous unrest to shift the escapist mentality we experience on opener "Caterpillar" to a still uneasy, slightly more future-facing vision in "Hawkweed." It'll take another record – maybe two, who knows?! – before we really feel any relief, but that's not what's important in this moment.
According to Jeff Doyle, "Another Land isn't a political album. It's a depression album, written as society moved backwards last year. One of the worst things about getting older is discovering the world is a truly beautiful place run by killers."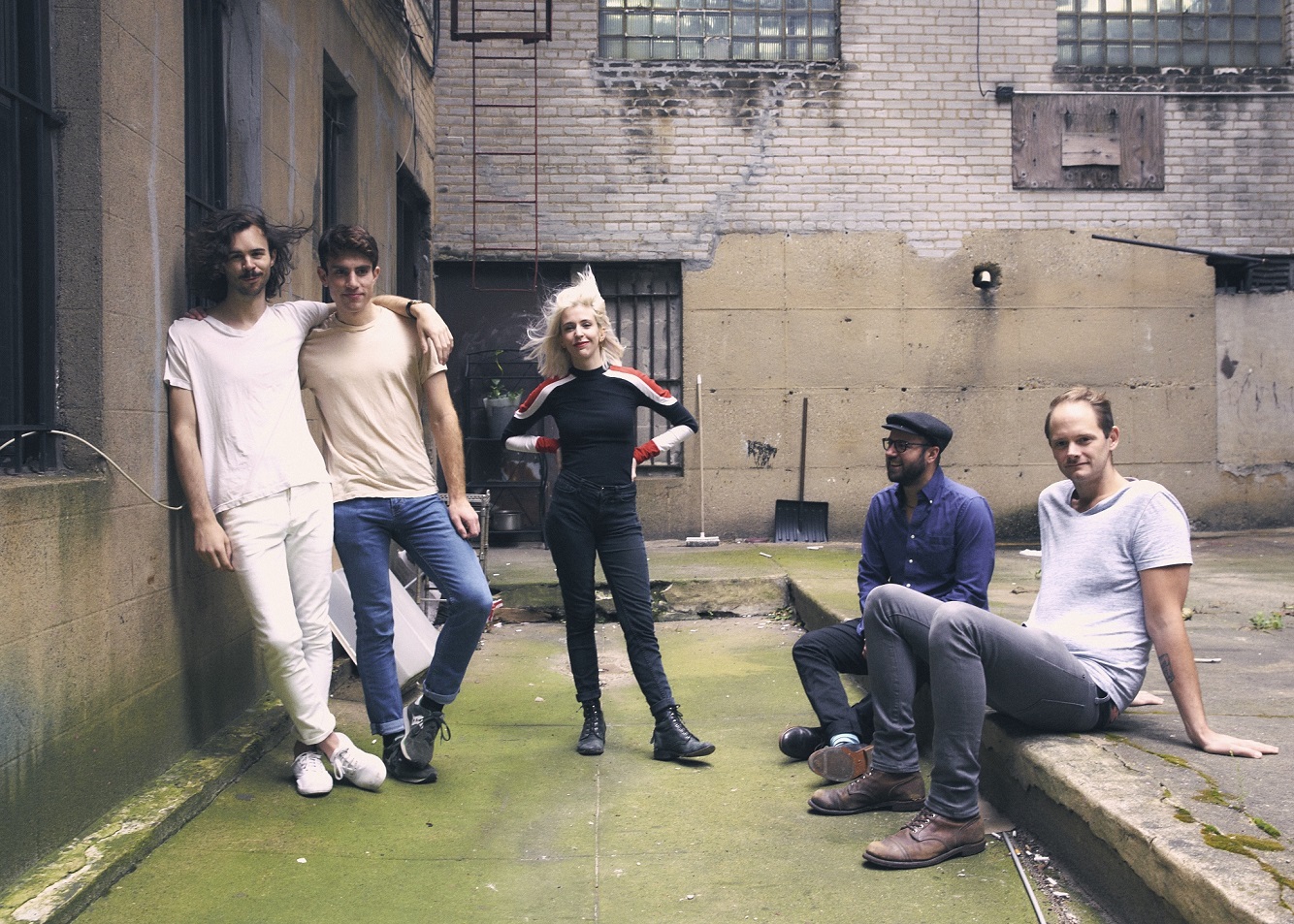 It's okay to be angry; to be distraught; to be a mess! It's alright to feel enraged; to feel lost, completely confused, and at the utter mercy of a machine you thought you understood – one that understood you! If the past few years have taught us anything, it is that our society is more disconnected and more out of sync with itself than anyone realized. However, the Another Land OxenFree describe is a present fiction: We, folks of all sides of the coin, have to be the architects of tomorrow! We cannot sit idly by, letting hate, fear, greed and deception run our world. We must stand up for our ideals, connect with one another, understand one another, and find that new balance – that new harmony. Only then might we feel at peace with the world.
Up in my shade
Yeah I was sleeping, but the rabbit is cheating the race
Back through the neighbors,
Leading, leading, leading the way
Garbage collector
Come find us in the van
We're leaving nowhere soon
Trip on your grace
You lost the crystal, but the panic is keeping the pace
Watch those hands keep on,
Tick tick tick tick ticking away
Another Land is passion-fueled outrage, an invigorating punch through open air that means whatever the f** you want it to mean. Take back a little control, and turn it up a notch with the energy of OxenFree. Experience the full record via our exclusive stream, and peek inside OxenFree's Another Land EP with Atwood Magazine as frontman Jeff Doyle provides his personal take on the music.
Listen: Another Land [EP] – OxenFree
:: Inside Another Land ::
— —
Caterpillar
'Caterpillar' kicks off the record with a refrain I couldn't get out of my head last year: "I want to live on another land." It's a feeling that permeates the album and why we stole the line for the record title as well. Caterpillar itself reflects how this feeling manifests, trading between glimpses of true moments — like burying my head in bed sheets — and dreamt illusions.
Machine
'Machine' reflects reckoning with the world (your job, your things, your memories, and your god), rebelling to find meaning, and spinning out in the process. It's my favorite and most personal song on the record, drawing on stills from life from as early as 6 years old. 
CourtesyProfessionalismRespect
Too many individuals are dying at the hands of police officers in this country. Eric Garner, Freddie Gray, Walter Scott — all non-violent individuals, killed by officers acting with violence first. 'CourtesyProfessionalismRespect' repeats the question of why these individuals sworn to protect their neighbors kill them instead? What could possibly motivate the officers who suffocated Mr. Garner to death? …or who shot a child with a toy in a playground at point blank range? …or who shot an individual eight times in the back for a broken tail light? 
Garbage Collector
'Garbage Collector' embraces the opposite of a "winning" mentality. It was written to reference a late night on tour with our friends from South Carolina, Say Brother, but reflects the broader sentiment of appreciating the investment of soul and body in making art, driving around the country to share it, and hanging out too late in the night, imbibing with friends along the way. 
Hawkweed
'Hawkweed' is written from a place beyond angst — more solemn, readier for the future than the present. There's a bit of a checklist of physical items, like packing the home, telling the parents, shifting the skinny body; but, the feeling itself is most important — I'm "ready to crawl into my soul and let the hawkweed grow." 
— —
— — — —
photo © Diane Russo
:: Listen to OxenFree ::