From all of us at Atwood Magazine, we are excited to introduce our weekly roundup! Every Friday, Atwood Magazine's staff share what they've been listening to that week – a song, an album, an artist – whatever's been having an impact on them, in the moment. Here's this week's weekly roundup!
— —
This week has been a little different for me in terms of what I've been listening to. Instead of listening to something that's come out more recently, I've been listening to Glass Animals pretty much nonstop. I came across their Spotify Live EP — yes this came out in March, no I did not know it existed until now — which essentially rekindled my undying love for them. My favorite tracks of theirs this week have been "Pools," "Pork Soda," and their cover of Kanye West's "Love Lockdown." These tracks are so easy to groove, dance, and sing along to, which is definitely what I've been needing this week. Monday and Tuesday were a little rough for me, but hearing Dave Bayley sing "shake my little soul for you now, toy" in his beautifully smooth falsetto restored my soul. I understand that this all sounds so dramatic, but take my word for it: If you're in a rut, either musically or with life in general, these guys will help you get back on track. ?
---
:: "New York" – BOY ::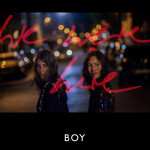 This week I've been listening to the song "New York" by BOY on repeat. I heard it playing while shopping in Anthropologie, which if you've heard the track, makes a lot of sense. I had to Shazam it, and since, it's been the only song I've played. The song initially drew my attention because I've been missing New York a lot lately, and the lyrics support a sweet love song, comparing a significant other to New York. The lyrics are my favorite part about the song, the chorus reading "Cause the truth is I was wrong when I said I was bored. Any street that I'm walking with you, anywhere with you could be New York." The song is designed to be ultra-calming, whether intentional or not, and is filled perfectly with bright, welcoming, and warm vocals. I plan to expand into BOY's catalog, but want to spend a little while longer just enjoying the first discovery.
---
:: As You Were – Liam Gallagher ::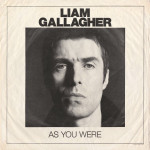 This week, for me, has been all about Liam Gallagher's debut solo album, As You Were. The album was an unexpected triumph to say the least. Since the demise of Beady Eye, it was fair to assume all the creativity had been bestowed upon Noel, the older of the two brothers and his successful High Flying Birds. However, As You Were played an absolute blinder as Liam resurrected the solid essence of rock 'n' roll with his mirage of savage hooks and sandpaper vocals. As You Were, much like the Brit-Pop star's Twitter account, is nothing short of iconic. While there's no stand-out strokes of genius, the album should be accredited with worthy acclaim for its lack of filler tracks. All twelve tracks have their own unique qualities. There's a versatility across As You Were from standard rock to tracks with an Oasis-esque, acoustic charm, like Chinatown. Once you've finished the album, I urge you to take one more listen for mere appreciation of Gallagher's witty wordplays and lyrics. Kudos to you, LG x.
---
:: "Tokyo" – Truitt, Light House ::
Alex Killian, Foster City, California
I've been in a bit of a fluctuating mood this week in terms of what I'm listening to, going from my "in my feelings" playlist to more upbeat stuff pretty abruptly. That said, my number one jam for the week has without question been the catchy, bouncy tune "Tokyo" by Truitt and Light House. It popped up in my Discover Weekly playlist on Spotify and is right up my alley, with obvious connections to pop and indie electronic. It's a story of overwhelming wanderlust and adventure, with euphoria-inducing production that gets me bobbing my head and vocals that I can't help but sing along to. I've been listening to "Tokyo" on repeat this week whenever I want to forget what's going on around me for a moment and escape on my own adventure, even if it's only in my head.
---
:: "Begging" – Mabel ::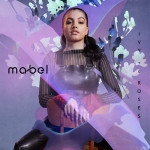 Right now I've actually had a lot of new music in rotation, which is refreshing, since I almost exclusively listened to the same handful of records all summer. But Cass McCombs and JMSN have been setting my autumn mood – McCombs' Mangy Love is absolutely beautiful, and in some moments, reminds me of Bruce Hornsby and the Range (listen to "In a Chinese Alley" if you don't believe me). As for JMSN, his newest album Whatever Makes U Happy currently takes the cake as my personal favorite R&B album of the year. And speaking of R&B – Mabel McVey (who we've covered here at Atwood) spontaneously dropped a new tracked called "Begging," which I'm crazy about. I'm a fan of hers; she has a lovely voice and her approach to '90s and '00s pop is soulfully refreshing. Yet, her debut EP disappointed me, so I'm hoping that her upcoming mixtape Ivy to Roses (out today) evidences some artistic improvement. "Begging" is pulled from that project, and it's an upbeat example of the 21-year-old's potential. Her harmonies are irresistible, and I'm still convinced that she fronted an R&B girl group in another life.
— — — —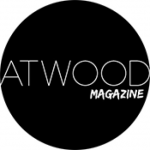 :: This Week's Features ::