Bahamas' Afie Jurvanen opens up about his sixth album 'BOOTCUT' in a candid, no-holds-barred conversation about country music, hip-hop, songwriting, and human connection.
for fans of John Mayer, Iron & Wine, The Eagles, Gregory Alan Isakov
Stream: 'BOOTCUT' – Bahamas
---
If it is "country music," it's country music for people that might not know they like country music.
BOOTCUT has been hailed as Bahamas' "country record," and in many ways that description is right on the money.
But Afie Jurvanen's sixth album as Bahamas is so much more than one word alone can ever attempt to express, let alone convey to a fanbase as vast and diverse as his. BOOTCUT presents Jurvanen at his rawest and realest: The songs are as unapologetic as they come, removing the veil between artist and audience as the Juno Award-winning singer/songwriter bares his heart and soul, singing about things like love and family, existential pursuits and simple pleasures, all with the warmth and intimate candor of a lifelong friend.
Recorded at Sound Emporium Studios, Nashville with a suite of friends and local studio musicians – who definitely helped give the album its distinct colors and flavors – BOOTCUT is a charming, deeply human collection rooted in being present and holding nothing back. Released September 15 via Brushfire Records, the follow-up to 2020's critically acclaimed, award-winning Sad Hunk feels, at first, like a left turn for the beloved Canadian artist – but the deeper you dig, the more this record feels perfectly at home in a catalog that embraces diversity and has never shied away from new sounds or styles.
"I'm sure my record label and publicists would love for me to tell you that this is a huge departure and a major step forward as me as an artist and everything like that, but I think it's just the next logical step for me as a writer," Afie Jurvanen says in conversation with Atwood Magazine. "It's just me continuing to do what I've always done, which is explore music and explore language and explore the collaborative process that is recording. I think, to me, it feels like a continuation of those things just because I'm always trying to sort of distill the message to be clearer, to try and communicate whatever the most important part of the song is."
"I want to try and communicate that as quickly and as clearly and as effectively as possible, so that usually means that I have as little stuff between the listener and the music as possible. And sometimes that means that the song is just a solo acoustic song, and then other times it means that the whole band is playing one melody as opposed to playing counter melody, and you're really just trying to dumb it down. Those are the stories and the things that I gravitate towards, too."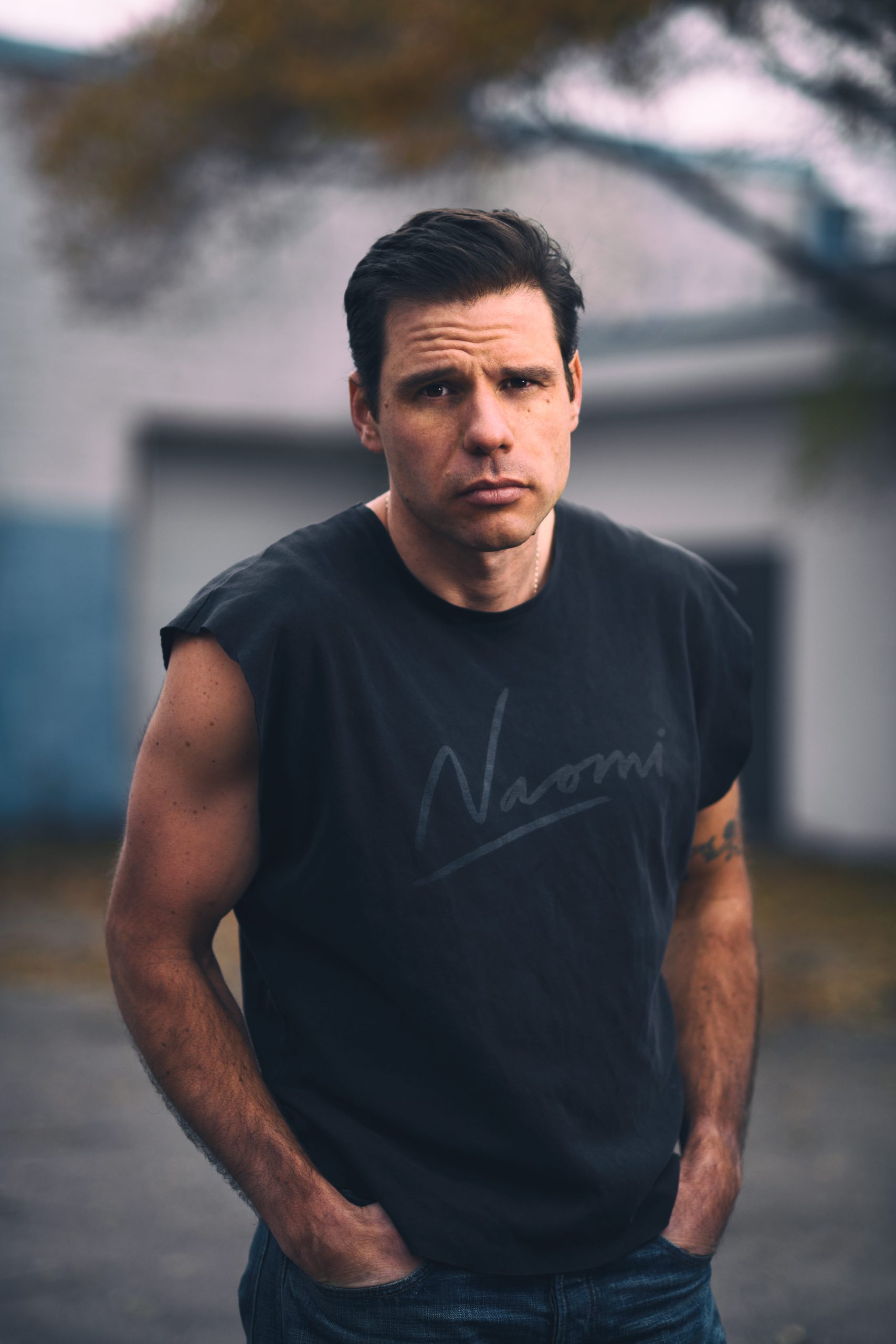 For Jurvanen, the goal "is to peel things back to the most impactful and (hopefully) highest-quality ingredients, and just present those to people." And he's confident BOOTCUT does that better than anything he's made to date. Featuring snippets of his daughters interrupting a home recording session, reflections on the sheer power and beauty of music ("Just a Song"), expressions of his own relentless desires and drives ("I'm Still"), social and cultural critiques ("Somebody Just Like Me"), declarations of love ("Second Time Around"), revealing deep-dives into his own family history ("Sports Car"), and so much more, BOOTCUT is a beautiful, breathtaking, and heart-wrenching triumph.
Bahamas has never sounded more raw, nor has he felt more real than he does on these eleven songs – and at the end of the day, that's what he set out to do here. Dive into this soul-stirring record in our interview below where Jurvanen discusses everything from country to hip-hop music, and the stories behind these special songs.
BOOTCUT is out now; catch Bahamas on tour throughout this fall and winter, and find tickets and more information here!
— —
Stream: "I'm Still" – Bahamas
A CONVERSATION WITH BAHAMAS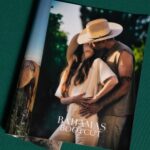 Atwood Magazine: So I wanted to start at the very top here. Obviously, BOOTCUT is a little different from some of your other records in the past. How long have you been wanting to do a country album? And where did this idea spawn from?
Bahamas: Well, I feel like I've always written songs that lean in that direction. On all my albums, there's usually tunes that you could fit into the country genre. But it was really during the pandemic. I did some remote recording with these incredible musicians. They were in a studio in Nashville, and I was here in Nova Scotia, and we did these little recordings over Zoom. And it turned out so well, and I really enjoyed it. I thought, "Jeez, well, that was so much fun. Imagine how much fun it would be if we actually were in the same room, and could be together." That was the real motivating catalyst for going down there to work. And really it's just those musicians. It wasn't even really like, "I want to make a country record!" with an exclamation point. It was more just like, "I really want to work with those particular musicians." And they all live in Nashville and have worked on many, many records, all kinds of different records, but obviously lots of country records, so I guess it was probably to be expected that it would lean in that direction.
In my experience, when you put a pedal steel on something, for most people that, right away, makes it country. So there definitely is some of that on this record.
Would you say that they helped lean you in that direction or were you gravitating toward that yourself?
Bahamas: No, no, I was there already. Like I said, all of my albums, even back to the Pink Strat record have country songs. And even the instrumentation, on that record there's dobro and there's acoustic guitar. And just the way things were presented and recorded, I've always been interested in that. In the same way Neil Young makes country music or Bob Dylan makes country music, there's no part of me that wants to be nostalgic or vintage or throw back or anything like that. It's just you take the songs, and hopefully they're well-written songs, and you put them in the context of that studio with those musicians, and without even really talking about it or trying you end up with country music. So a lot of it has to do with picking the right songs as country music lends itself… Or at least to me, it seems like it lends itself to narrative, things that have a strong narrative quality, and it's a format that's really great for storytelling. So yeah, when you have a song that is a little bit more… Has a start and a finish and all the real strong narrative, it feels like that's a genre that really allows that and encourages that.
Do you feel this album is particularly distinct from
Sad Hunk
and
Earthtones
? How does this record compare to your more recent past?
Bahamas: I'm sure my record label and publicists would love for me to tell you that this is a huge departure and a major step forward as me as an artist and everything like that, but I think it's just the next logical step for me as a writer. It's just me continuing to do what I've always done, which is explore music and explore language and explore the collaborative process that is recording. I think, to me, it feels like a continuation of those things just because I'm always trying to sort of distill the message to be clearer, to try and communicate whatever the most important part of the song is. I want to try and communicate that as quickly and as clearly and as effectively as possible, so that usually means that I have as little stuff between the listener and the music as possible. And sometimes that means that the song is just a solo acoustic song, and then other times it means that the whole band is playing one melody as opposed to playing counter melody, and you're really just trying to dumb it down. Those are the stories and the things that I gravitate towards, too.
I love hip-hop music for that reason, just because often there's the beat and there's the lyric, and that's it. And now, there's more topline singers, and there's some attempt to make that into pop music, and there's choruses and things like that, but… Yeah, when you think about how much weight just a beat and lyrics can have, it's incredible. There's a reason why that music is as universal and as popular as it is, because there's so much information, emotional information, right there. So yeah, it's not like I would try to make a hip-hop record, but I'd try to do the same thing with the music I do make, just to peel things back to the most impactful and hopefully highest-quality ingredients and just present those to people.
I appreciate that approach. Who are some of your favorite hip-hop artists?
Bahamas: These days, I really like J. Cole, I think J. Cole's insane. BJ the Chicago Kid, he's more of an R&B singer, but he raps too. I think in 2015, I had Anderson Paak's record, and it still felt like a bit of a secret. And I don't fetishize being in on something before everyone else, but I was very psyched and obviously a big champion of his music. He's just so talented – that Tiny Desk concert was undeniable.
I think Kanye West too. He's got some baggage attached to him now, because he just seems to be unable to just focus on the work and wants to get involved with a million other things. But to me, there's no question. As an artist, as a rapper, as a writer, as a producer, he just led the pack for 20 years basically and influenced music and culture and hoodies and running shoes. But yeah, musically, I really like the The Life of Pablo record I was so into that record. When I was making the Earthtones, I was listening to The Life Of Pablo all the time. I don't think I would turn you on to anything that you haven't heard about, but I do love…
I also think Nas, King's Disease I, II, III, amazing. He's just still going, he's so great, doesn't really get a ton of love, probably 'cause he's not the hot new thing or whatever. But just high level, high level, as strong as he's ever been. Love all that stuff. I don't know, to me, it feels like between those few artists, that's a lot for me. I'm sure there's tons of new stuff that I'm missing out on all the time, but my capacity for things is just narrowed in a little bit. I'm psyched. If J. Cole's putting out something new, then I'm usually up on it the first day.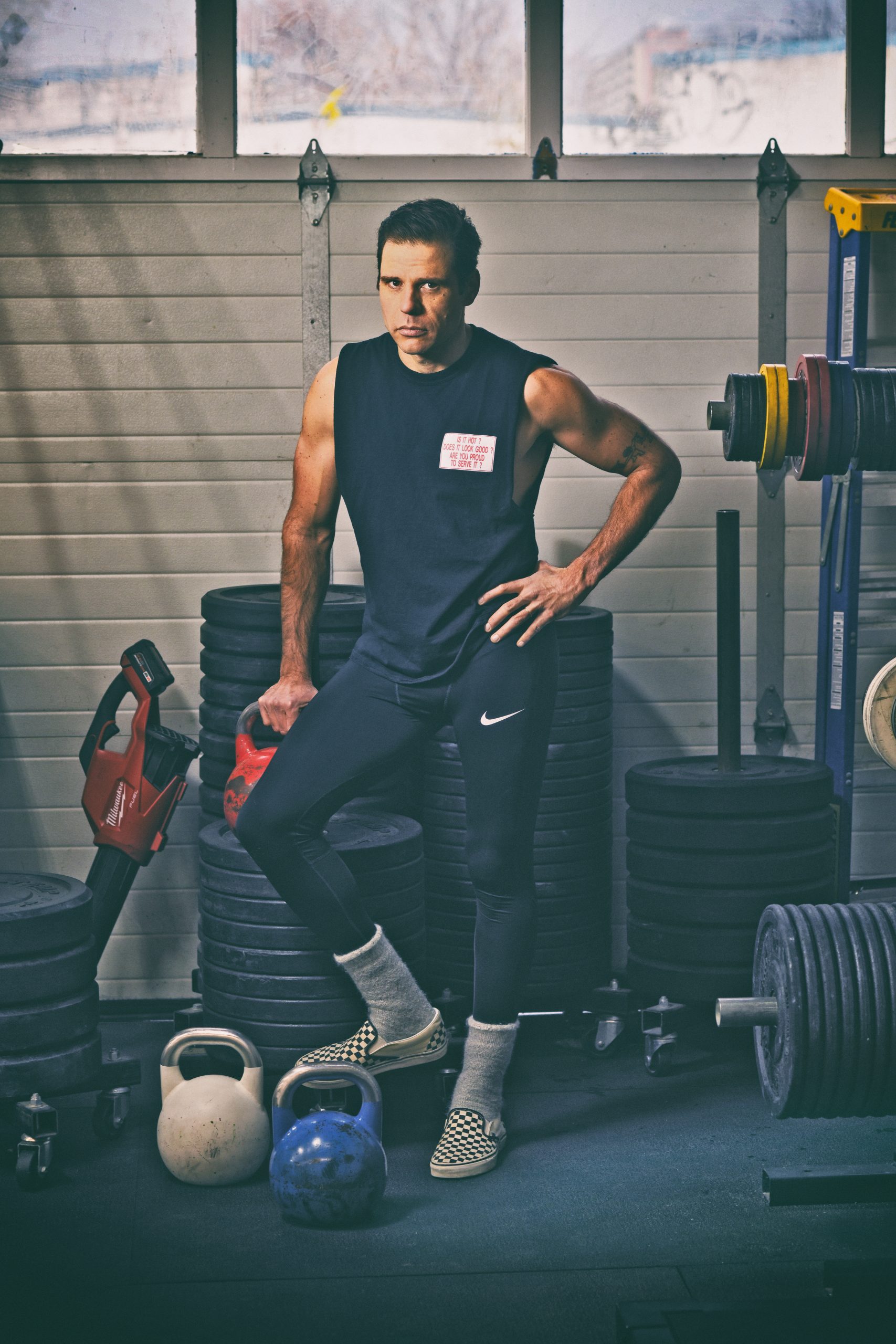 So, what inspired your album's title,
BOOTCUT
?
Bahamas: Well, first and foremost, I just love the word. I think "bootcut" just sounds funny to me. It's evocative of some imagery or some time period, bootcut jeans and all that. But no, I was producing a record for this guy, Doug Paisley, who's a friend of mine from Toronto. He's a great writer, a great artist. And I was producing a record for him, and a lot of the people that were recording was my touring band, and we were working in Toronto. And we would finish a take, and it was so tight, and just everyone was playing so well, and I was like, "Man, this is the bootcut sound." I just started describing the sound of the music as bootcut.
It's not skinny jeans where you look like a Ninja Turtle, and it's not like wide leg jeans or whatever; it was just, these pants fit properly. And then the music just felt like that, and so we would jokingly call it 'Bootcut.' And I was trying to get him to call his album Bootcut, but he maybe was wiser than me and just went in another direction. Then I threatened him. I said, "If you're not gonna use it, then I'm gonna use it, because I'm working on this album, and it's got a real bootcut sound too, so I might just use it." And so it started over there and ended up on my album. But yeah, hopefully, again, maybe that's a good descriptor for the album. In some ways, it's not really looking to make a big statement when it walks into the room, it's just… It's well-dressed, it's well-presented, and I hope that there's something of real substance there behind it, so once you start talking to that guy in the bootcut jeans, there's something there to grab on to.
One of the first things that caught me, even before the music, was the album cover. On your last album cover, we saw you posing in what felt like a yearbook photo with full mustache and sweater. This time, you and your wife are on the cover of a magazine.
Bahamas: My wife and I had our 10-year wedding anniversary last summer, so a year ago, and my friend, Dave, who's done a lot of photography for me – he did the Sad Hunk photo, he's done a lot of different photos, press photos and things like that for me over the years. He was at the show. We were playing at this vineyard that we play every year at an annual event there. And I asked him to take a picture of my wife. I said, "Why don't we get some pictures for our 10th wedding anniversary?" The romantic side of me was like, "We'll want these photos in 50 years or whatever." And so we literally just did a couple of casual snaps. He's a real funny guy, but he was like, "Okay, pose like this, pose like this." His theory, which generally works, is if you just pose in the cheesiest way possible… If someone says, "Smile," and you just do the biggest fakest smile, that for most people tends to translate really well on camera. So he's really directing us through the shoot. And we grabbed a few of these snaps around the vineyard, and then when he sent me that photo I was like, "Dude, this photo is iconic."
Lately, I've just been so into old Ralph Lauren ads. They don't even feature clothing, it's just a picture of a barn with mist rising over a white fence. And it's so evocative, and it just says "Ralph Lauren" on it, and you want to jump into that photograph. And so a lot of the photos and the materials that I've been trying to use for this album cycle, I hope, have some of that quality where when you see the photograph you just say, "Wow, I'm not exactly sure where this is or what's going on, but that's a world that I would wanna step into."
So we tried to make it look like it was just an ad campaign, and maybe you're not even sure what they're selling. I just feel like Ralph Lauren does such a good job of that… We all know he's not a cowboy, but when you see him in the full denim outfit, you just accept it, because everything is just perfectly placed in the photograph. And then at the same time, the next page might be him in a tuxedo walking on the red carpet. Same thing, you're like, "Wow, look at that world. I want to step into that world." And so not that it's a luxury product. I'm not trying to trick anybody or sell them garbage, but I do want to just encourage people to go into that world for a bit. And I do think this record is… If it is country music, it's country music for people that might not know they like country music. You can introduce a lot of this music to them without them having the reaction of being like, "Oh, I don't like country music."
Would you put yourself in that category, or have you been a longer-term fan?
Bahamas: No, I love it. I love it. I've loved it for a long time. My interests are more deep than they are broad. Probably 'cause of my age, I really like Vince Gill and Alan Jackson, and I guess you call it neo-traditional country. It's George Strait, and just that people who were carrying on that legacy from Merle Haggard and Willie Nelson and Johnny Cash and that sort of thing. So yeah, I love that. I love that kind of stuff. And I think it's really… In some ways, it's comforting to me that a lot of those artists have a formula, just because pop music… Country music has now become pop music, and it can be basically whatever Taylor Swift wants to do. If she wants to call it country, well then the whole industry just goes, "Oh, okay, well, this is country now," which I think is ridiculous. I think it's kind of comforting in some ways that bands like AC/DC, just when they make a record it's the same thing with George Strait or Alan Jackson, it's like, "Oh, is it time to make a record? Well, we'll get the same guys we used on the last one." It's like… I appreciate that. It's just, "This is what… You guys go ahead and do what you're doing, but this is what we do. We're not interested in just going wherever the tide takes us. We're interested in this lane, and this is where we're going to hang out." And so, yeah, I appreciate that.
I'll be honest with you, I've never considered myself much of a country music fan. I recently bought a Conway Twitty vinyl, and he can make me cry. So I'm just starting off on that journey; maybe this record is what I needed.
Bahamas: Oh, I hope so, yeah. There's so much more. Jeez I like Don Williams a lot, which is… Don Williams is… If you like JJ Kale, and maybe the Eagles or something, that California sound, Don Williams is such a great crossroads of all those things. The band… In fact, where we recorded is where Don Williams made all his records. That was a big motivating factor for working there, I just love those albums. But yeah, they're just so well-recorded, and his voice is so dynamic and amazing. But yeah, I think… It's interesting to me, country is one of those genres where people really have, or they can have, that visceral reaction where it's like, "I don't care for that." And most things that can be because you really made an attempt and listened to a lot of stuff, but more often than not it's just because you don't really know anything about it.
Maybe I'm wrong, but I think that young people especially, and I don't count myself among them, I think they listen to music in a different way now, probably 'cause of playlisting and the way the platforms suggest things to people, it's like you might find a Bahamas song on a playlist with D'Angelo and Jamie Lidell, but you also might find it on a playlist with Alanis Morissette and Chris Stapleton… People are less attached to genres. Definitely when I was in high school, you had to pick a lane. I was into grunge. And you had to let other people know "This is what I'm into, and this is who I am." I don't get the impression it's like that. I think there's still cliques and there's still bullying and all this stuff that existed when I was in school, but it's just… It's less about that now.
And even the concept of selling out, there's no such thing anymore. That was such a huge thing when I was younger. That was the worst thing ever that an artist could do was sell out. [laughs] And now it's everybody and their brother is just dying to get a deal with Smart Water or something. It's just par for the course. And fair enough. Shit, the CD business went away completely, so I guess we need to do something. So it's nice of Liquid Death to get in the music game, all these different brands that wanna be involved.
You've mentioned that a lot of this record was getting into the art of songwriting itself… What, for you, is the story behind this record? Are there any themes that, in your mind, connect these tracks together?
Bahamas: That is a good question. That is a good question. And historically, if you ask me that about any one of my records, I think the story would be different. If we have this interview tomorrow, I might tell you something completely different. Hopefully, my voice and my energy is the sort of consistent thing through the songs and from record to record and all that. And that's what allows me to make a country record or an R&B record or whatever. But, yeah, I think that the self-reflection about songwriting and the music business and all that is… That's as close to my life as I'm going to get in some ways. I would have a hard time writing about that from any other perspective. That's just the thing I know, the thing I've always done, the thing I love the most is writing songs.
I've never written a road song. I think those have maybe a unfair cliché about them. But I've never been able to crack the code on a road song, but to write a song about songs, that seemed somehow novel to me. [laughs]And just about the process of writing and how frustrating and how satisfying that can be. So yeah, that's definitely very personal. And then there's some other songs on there about my mother and about my childhood and things like that, so that's maybe personal in some other way, revealing in some other ways. And there's usually always songs about my wife and my relationship, and she's probably not as crazy about that, but for better or for worse, that occupies a lot of my mind most of the time.
What's the connective tissue through it all? I'm not exactly sure. I hope that it's sort of different viewpoints on my life. Standing here and look through it this way, now stand from this perspective and look through it that way. I have a song called "The Only One," which is more or less solo on this record. And it's just about my wife and I and just moving out to Nova Scotia and our life together. We have young children. And in so many ways life gets easier because maybe you get a little more successful or maybe you get a little money or something like that, but it also gets more challenging. All the things that matter get more challenging. Sure. The superficial things, you might have solved those by having some success in your career, but you're always left with the things that matter. The relationships in your life, with your partner, with your kids, with your family. And then ultimately, for me, with my audience.
That sounds maybe cheesy or something, but I just feel more and more that means so much to me. And playing live and connecting with people through the music that way is just, is everything for me.
It felt very personal that you started this record off with a little recording of your kids. That was really... The word I want to use is "cute," but there's more to it than that. It felt a little like a glimpse into your home recording studio life.
Bahamas: Well, that's exactly what it was! My phone is full of those, I'm constantly working on ideas, and so you…
Constantly getting bombarded by your children, who want you to do other things.
Bahamas: Exactly. Most writers, I think, will tell you that you have to be pretty ruthless with your time and when an idea comes to you. And sometimes it means, "Okay, we have a dinner commitment." And then if you get an idea at 4 o'clock, you're like, "Sorry, I'm not going." 'cause you have to chase this thing down or it'll go away. And so definitely the last few years, the lockdowns and everything, being stuck at home… I have an office here that I do most of my writing in and work in and stuff, but yeah, my kids are constantly coming in here. So every idea I have is just sort of has some charming noise pollution on it.
When we went to make the record, I just thought, "I have this little intro… " And again, the hip-hop records. I love those intro tracks on hip-hop records, seem to be standard, most people do them. 'cause it's just sort of setting the scene or maybe sort of suggesting the tone. Or sometimes it's totally disconnected, and it's just some cool piece of audio. But I've always kind of loved those about hip-hop records, so this is my little nod to that. It's just like, "Here's a little insight into that particular song." And then the definitive recording plays right after that. And you see where it started and where it ended.
And I really love that "definitive recording," too. "Just A Song" is a fantastic take from a songwriter such as yourself. The line, "It's like the perfect melody is hidden in a tomb, and every misplaced word, the ones I stole, the ones I wrote are just self-inflicted wounds," really got me.
Bahamas: I was quite satisfied with that line, too. And it's fun to sing it, it just the way that the cadence falls it just… Sometimes when a lyric and the melody and everything come together like that, you wish it was that easy all the time. [laughs]
You go on to sing, "
don't try to polish up what should stay raw
." That felt like the standout line on the entire record.
Bahamas: Well, there's so much of that. All of us can be accused of that, I'm sure. You're a writer too. It's sometimes you overwrite, you overwrite, you overwork… You put too many descriptive things in there, again, I'm repeating myself, but you just want to get to the point as quickly as possible. And that's the way to do it. You don't need to sort of put a shine on something. You just need to shed a light on it and allow people to experience it, how they're gonna experience it. And, yeah. I think most of us have records that we love, that are raw, either from a production standpoint, the fidelity doesn't matter at all, or that it's the artist is just so bare and so raw that it really is… Can be quite captivating. So yeah, that's my little reminder in a song – not to work too hard on that.
One of my favorite songs on this record might be "I'm Still," which is admittedly one of the album's least country-sounding tracks. It was one of the first tracks that you released from this record, piecing together the Bahamas people know to the Bahamas people are going to get to know on
BOOTCUT
. Can you share more about that song and how it came about?
Bahamas: Yeah, that was written during the lockdowns and just stuck at home and had this chord progression over and over. It's the same chords over and over again for five minutes or seven minutes, or, I'm not sure how long it ended up being on the album, but, yeah, I had done a little demo of it, which I rarely do. I rarely ever do demos. I'm kind of a, not superstitious, but I just feel like there's so much… There's so much important stuff that happens when you initially record something that first time you lay it down, which often keeps me from doing demos, because I don't wanna sacrifice that energy just for something that I know I'm not gonna use. And this would be the rare occasion where I actually went and did a little demo where I played all the instruments.
And worked it up because it was so simple, it was the same chords over and over and over again. Repeating this "I'm still" thing over and over and over again. I wasn't… I thought it was cool, but sometimes you just need to see it through in order to know. And, yeah, I think, once I did that, I realized, "Oh, it's just about the groove." As long as I have a great band, it was just grooving. This song could be 20 minutes long. I feel like there's Marvin Gaye records that are kind of like that, where you just let the band go, and then he might pop in for a verse and then he'll step out for a minute. They'll come back in, "Oh," he'll sing a line, and then he'll come back out. The band is just so happening. I love that track. I love how it turned out. And it's been fun playing out live. We just started playing it live a couple weeks ago, and it's proving to be a song that has a lot of legs. I can stretch it out to be as long as I want it, basically. And so that's been fun. Yeah. Just exploring that a little bit.
I can hear that one going for 10 minutes at a festival set or something, and really just letting it linger. One of the other tracks that really stood out to me from the first half is "Somebody Just Like Me." "
One-and-one, could never make three, but they tell me that the times changed
," you sing. Do you mind sharing a little about the character study going on there, and what this song's all about for you?
Bahamas: Oh boy. Well, I think the short answer is that I think we all just need to relax. Everyone's just so quick to judge everybody else. We're so quick to put everything, "This is good and this is bad." And either you're on the good team or you're the bad team, and everybody wants to know what team are you on. It's exhausting to me to the point where I just don't really participate in any of this discourse. Definitely not online. I'm happy to talk to my neighbors or anybody in person or whatever, but it's really uninspiring to me and disheartening to me how much energy people put into things that they don't like. [laughs] There's lots of things I don't like, but I don't A; look around for people to tell people to tell them about the things I don't like.
It's just shocking to me. It's shocking to me. Even on this press cycle, I've been doing interviews the last couple weeks, and people are asking me for my opinion on Jason Aldean and stuff, and it's like, "Go ask Jason Aldean if you like his stuff." I don't care. [laughs] I don't care. And it's just shocking to me that not only would someone else have an opinion on something that they don't like, but then they want me to have an opinion… They want me to be on their team against… So anyway, "one-on-one could never make three". There's so many things in the world where up until five minutes ago, we thought we knew the difference between men and women. We thought we accepted that, we made jokes about this stuff, and then suddenly we decided that wasn't okay.
That song is just sort of an attempt by me to just say, "Well, the world may be changing, but, I'm not sure that I need to change everything." I'm all in favor of everyone having an opinion and everyone having a voice and everything. I just, I don't know if it's online culture, but I just feel like that whole thing of getting really upset at something and then having to let everyone else know about it, I just don't relate to it all. Ricky Gervais had such a great joke about this. He said, "Listen, if you don't think my joke is funny, that's okay. You don't have to listen to it." And he said, "When you're walking down the street and you see an ad for guitar lessons, you don't say, 'I don't want guitar lessons.'" The ad isn't for you. It's not for you. And so, so much of things, politics are like that. Everyone wants to broadcast their politics all the time and so many issues are like that. So, yeah. I don't know. That's sort of a long-winded answer that doesn't really give you much to go off of, but I do think I'd rather… I'm more interested in what you care about. What are you passionate about? What are the things you like? I'm telling you, I like Nas and I like J. Cole, do you really want to hear the artist that I don't like? It's, like, no, it's just not interesting. It's not interesting. It doesn't tell you really anything about what I'm for when you just spent all this energy by telling people what you're against.
One of the reasons that I started with
Atwood
and one of the reasons I love so much about what I do, is that our whole mission is to highlight the music we're passionate about, and highlight the artists we're interested in. I don't believe in spending my time writing an essay length feature on an artist I don't like.
Bahamas: When it comes to music, I heard John Mayer say something that I really related to and actually have thought about for quite a while, and maybe he found a way to put it into words better than I could have, but he's like, "Sometimes your taste is just ahead of something." Sometimes it takes a minute, or it can be the opposite, sometimes a piece of music, like for instance, that band Goose, I never really like jam bands, I was never into that at all, and then I heard that… I heard a couple of tunes of theirs and I thought, "Man, this is really good," and then I saw this live thing and it was like, I was immediately a fan, and I was like, "Oh, these guys were just ahead of me, they were moving quicker than I was, musically, and I wasn't really… There was too much stuff going on and I wasn't really connecting with the song, I didn't realize that it was a great song, well-written everything." And it had all this extra stuff on it that now I could really get into, but those guys were ahead a little bit…
And I was the one who was behind and now I'm caught up and they're introducing me to a whole genre and all these other bands… And it's awesome, it's awesome. So it's better to just… Yeah, we're lucky to live in a world where we have choices and we have no shortage of great choices when it comes to art and music, it's like there's just so much rad stuff happening. As a listener, I think, it's a really amazing time to be a fan 'cause… Especially the way we listen to music now, it's… And like I was saying earlier, you can just get access to anything you want. It's just crazy.
In college when I discovered an artist, in order for me to do a "deep dive," I had to go to my local library and hope they had some CDs on file, or I had to buy their CD – or find a friend who already had their CD. We all had certain ways of getting music, but you had to put in the work.
Bahamas: You had to put in the work and you literally had to invest your own money.
And time.
Bahamas: Invest your own time and your own money into something, you're biased in a way to like it. I remember buying CDs and you'd listen to it once or twice, "Ah, I'm not sure if I dig this." But you've bought it.
And you're gonna keep listening.
Bahamas: So you listen to it two, three times and by the forth time you're like, "This record's insane, I love track seven, I love track eight." So we don't wanna be another two guys who are just sort of lamenting the way things were or whatever, but it's true, it's sort of… We have changed, in the future, how we consume music, certainly how we streaming videos. News has been totally corrupted by this whole thing. You used to pay for a subscription to a newspaper and they would sell ads, that was the deal, everybody knew that, and then we, in the name of free news, we traded our information instead of the ads, and I just think… And now we get the ads and they have our information, so it's sort of like…
I'd say we're losing. And in many cases the quality of the journalism is going down too, so I don't know, I think… Yeah, I hate to just be like an old grandpa or whatever, but I do think having things that you like and going deep with them is the way to go, whether it's journalism or music or just most artists, including myself. There's a whole world to jump into, not just the music, but a lot of the stuff that we create, the idea is like, "Let's create a world and then invite people in to be a part of that thing." And so far it's been so rewarding.
The last song I want talk to you about is "Sports Car," which I understand to also be one of the oldest songs on the record, dating back to the Paso Mino days (your old band). I just think it's a perfectly structured song, the way that you change with the chorus three times. What inspired you to re-record it as a country song, and do you feel it finally found a home with this record?
Bahamas: I think it did. I think it did. I think that song… I hate to use the word triggering, I'm not a fan of that word, but I do, for some reason, this song definitely hits a spot with me. My father abandoned me before I was born, he left, and I never knew him. And my upbringing, although my mother loves me and she did her best, I think my upbringing was pretty meager, now they call it low-income, I think they used to just say poor before they cared about hurting people's feelings and all this kind of stuff. But I had a bicycle, I had a fishing rod, I had more than most. But it's… Trying to sing about that without sounding poor old me or whatever is really challenging, and sort of this metaphor of the sports car and everything was just a vehicle for me to say about that, and what it's like to have kids, maybe before you're ready to have kids, or even realizing that none of us are equipped for this, we all learn on the job, we all… We're all doing the best we can, even my father, who left before I was born, he just…
He did the best he could, he didn't have the skills, and he didn't have the stones to stick around and figure it out, and in some ways, I've let go of that, I can't hold it against him. Unfortunately, there's many people in that position because, let's be honest, we're not taught this stuff especially in our culture, in western culture, now there's other cultures in the world where family is so different. And in fact, for better or for worse, your family is involved in picking your partner and then raising your kids, and we might say, "Oh, that's crazy," or whatever, but I think… My experience, I think, unfortunately, is probably not unlike a lot of kids growing up in our part of the world, and the dads just aren't around. And it's unfortunate 'cause I think dads have so much to give and so much to offer, and kids need them around. And so anyway, that song, for me, is obviously deeply personal, and I recorded it with the band years ago, we had this rock version that in some ways I almost obscured the lyrics, purposefully, I maybe didn't have enough courage to just put the words out there as plainly as they are on this recording, so I'm grateful to Robbie for encouraging me to re-record that song and revisit it, 'cause he really felt that this was a powerful tune that we never really got a version, a definitive version, that sort of expressed that.
Like most of my songs I'm sure it'll continue to evolve and by the time we play it live next year or whatever, whenever it comes I'm sure it'll change, it'll take on whatever form it needs to take, but I think just trusting in the song, trusting the lyrics, that they can carry the tune, and you don't need to do a whole lot around it. In some ways, if I could just get that upbeat and I could just deliver those lyrics, how strong would that be? We'll see what happens.
I predict the next Bahamas record to be a hip-hop album. Meanwhile, are there any songs that were particularly fun for you to make on BOOTCUT?
Bahamas: Well we did 18 songs, and I think only 11 or 12, I don't know how many ended up on the record, but the thing that I remember the most about this recording, it was just the speed. These guys, they work off the charts. I play the song once or twice, they all make a chart, and then we play the whole tune together a couple of times, and that's really… That's it. So it was, in some ways, when you're working with those older players or you're dealing…
In any business, I think when you have someone who's made it to the '60s to the '70s, working professionally this whole time, there's a sort of a quiet confidence that those people have and that makes me feel very confident and relaxed, and so I always sort of try and gravitate towards those players, and I certainly had that with those guys in Nashville. So that's the thing I remember the most about that recording session is just the feeling of camaraderie and just feeling very confident that we had good material, good musicians, good microphones. I don't wanna say you can't lose, but it was just… Everything was moving in a positive direction, so I hope everyone's recordings feel that way.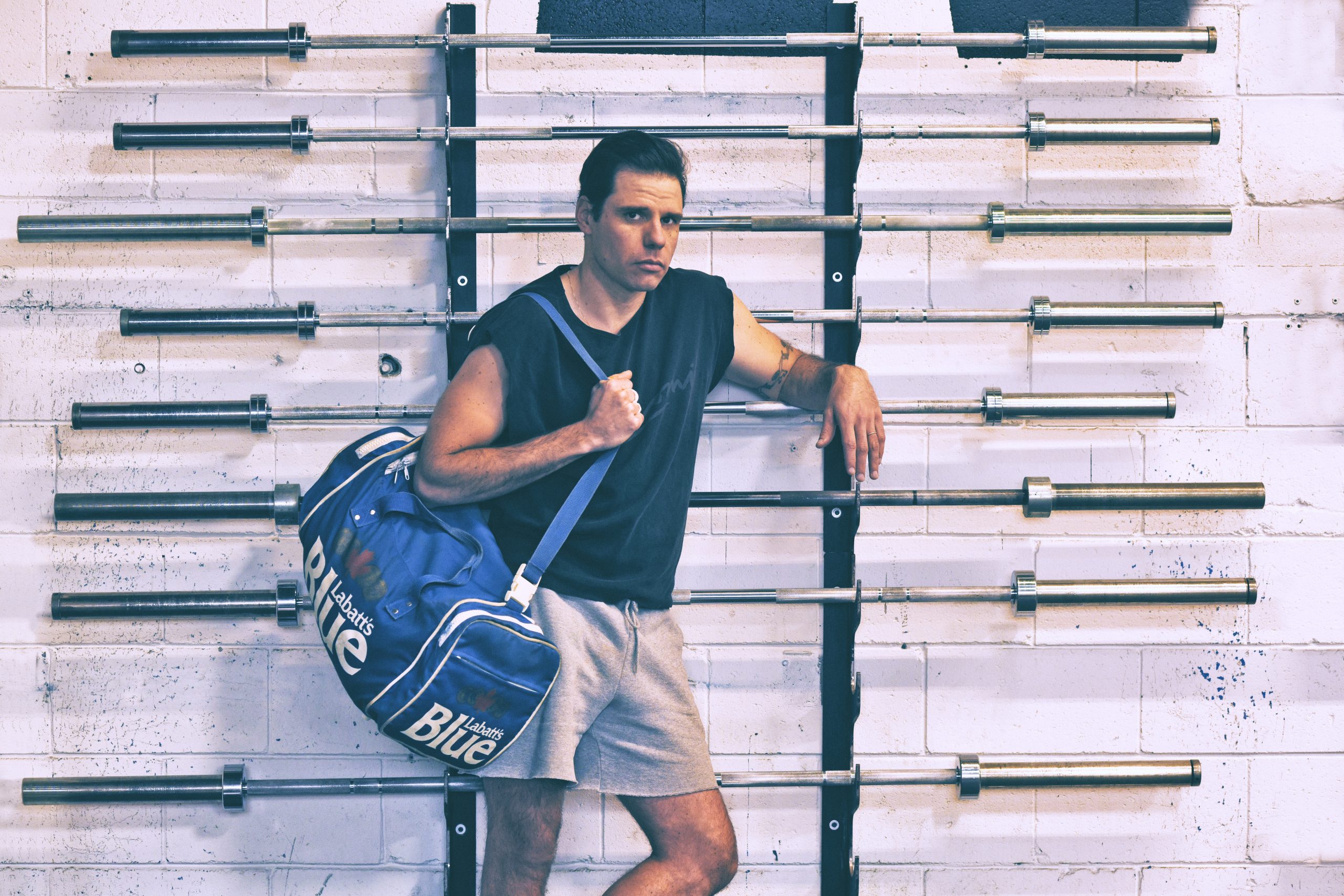 Yeah, that's awesome. What do you hope listeners take away from
BOOTCUT
, and what have you taken away from creating it and now putting it out?
Bahamas: Well, like I said earlier, I think it is a country record for people that don't know they like country, maybe it's a gateway to other… For people like yourself, maybe you'll hear that and you'll… The Conway Twitty record, and now this BOOTCUT record might introduce you to a Merle Haggard record, and suddenly the same way that I had that experience with Goose or whatever, there's no rush, all of that music is just sitting there, and it's there, in theory, for eternity for you to discover when you're ready, and that's the wonderful thing about music, it's endless, and it's just giving, it's just… Music has just been so generous, it's giving me a whole… It's my career, but it's also my hobby and it's my life. I'm not a terribly social person, so it's giving me friends and all that kind of stuff, and I was not cool in high school, I was just not cool at all, so music, once I discovered that, it gave me an identity and it allowed me to put myself out in the world, so I'm just grateful for it, and I hope that people can sort of take away some of that as listeners, and I know people do.
It's amazing to me when people tell me, "Oh, I used this song at my wedding," or "at a funeral." Sometimes the same song, and you realize, "Wow," this song, whatever it means to me, it means something completely different to you, and it's no less meaningful, in fact, it all adds up to be that much more, that's why we have this universal thing this language that we're all participating in, and that's why music is so unique and special among the arts, is because it has this other transmission, which is the emotional content of the thing. Beyond the lyrics, beyond everything else. You can hear something and hear something totally different than I would hear of the same piece of music, and so I think that's incredible, and it's a mystery and it's magical, and it's the thing that probably most writers, the reason why they keep going back to it. There's only so many chords and there's only so many ways to put them together, but we're all just kinda going back to it and back to it and back to it and trying to crack the code, and how do you get in from this angle and so… yeah, that's how I think about it. And I hope there's lots there for people to dig into.
Your tour starts up soon. What's got you most excited about bringing these songs into the live arena?
Bahamas: Well just being with the band. I love the camaraderie and stuff that goes along with being on tour with the band, and then we're doing a lot of matinees, we've done that in the past, and just giving people another option to come to the show that doesn't involve a babysitter, that doesn't involve crazy logistics and stuff, it's like the doors are at 03:00, the show's at 03:30. There's no opening act. The whole thing's done, you're home by 5 o'clock. That's pretty attractive to me and so far the response has been very good, and I think people are excited about that. So, for me, I love playing music, so we're either playing in the dressing room, we always have a little set up backstage, playing on stage, so for me it's great 'cause I get to play more music.
— —
— — — —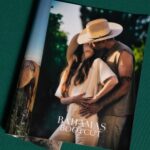 © Dave Gillespie
:: Stream Bahamas ::
---