UK singer-songwriter Plested kicks off 2020 with "Beautiful & Brutal", an ode to all-consuming and life-altering love.
Stream: "Beautiful & Brutal" – Plested
---
While dwindling songwriter royalties might have pushed some previously elusive songwriters into the limelight, Plested's transition from songwriter for stars to singer-songwriter feels much more like a natural transition. Every single song that he's released so far simply would have been partly disingenuous if they were delivered by someone else. Throughout his releases thus far, his authentic relatability and distinctive insights have seen him rise above typical songwriter tropes to deliver music that's uniquely enthralling, and "Beautiful & Brutal" is certainly no exception.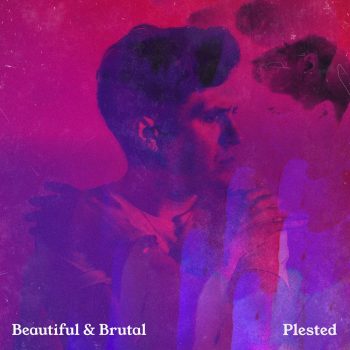 It'll cut you deep
It'll watch you bleed
Nothing hits as hard as when we touch
How beautiful and brutal is your love?
Scream your heart right out
It'll throw you down and lift you up
How beautiful and brutal is your love?
Following his debut project First & Foremost in 2018, Plested released a couple of singles in 2019. First up was friendzone anthem "Either You Love Me Or You Don't" which saw Plested perfectly capture the piercingly painful feeling of unrequited love. Next up was the anthemic "The Least That I Could Do" that was inspired by how much we all sacrifice for the people that we love and hold dearly.
With 2020 already well underway, "Beautiful & Brutal" sees Plested kick off the year in a phenomenal fashion. In the vein of his previous offerings, he showcases his stunningly emotive songwriting that's immediately accessible and undeniably poignant. The vulnerability he exposes on "Beautiful & Brutal" highlights the emotive and heart-aching  nature of personal emotions that inspired the song but, like all the best songwriters, he manages to distil his experiences in something that's impossible not to relate to.
Speaking of the track, Plested shared that ""Beautiful & Brutal" is a song simply about the good and bad sides of love. It can feel so amazing and then hurt so much in the blink of an eye. I wanted the song to sound as raw as possible yet feel a little upbeat with a sense of excitement and euphoria, just like the ups and downs of love. It's a three minute thirty second journey through all of the emotions."
Having written with the likes of Lewis Capaldi, Zayn, and Naughty Boy, it's more than likely that one of Plested's songs has, at the very least, impacted your life in some way. With his own music, he's destined to reach the stratospheric heights of the aforementioned artists and it's surely only a case of which song is going to propel his career swiftly upwards.
Listen: "Beautiful & Brutal" – Plested
— — — —

? © 2020
:: Today's Song(s) ::
---
:: Stream Plested ::