Atwood Magazine celebrates the best, most influential music of the decade in a special feature on the albums that defined the 2010s.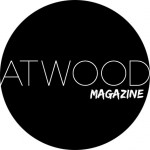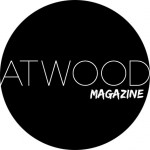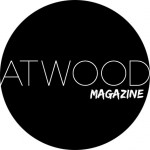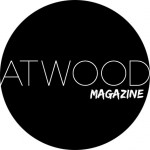 When we thought about how to structure this article, we weren't sure where to start. Should it be a ranking? Our writers' favorite albums? Both of those seemed too subjective. And while you could say that all lists like this are subjective, here we try to focus on albums that we feel have moved the needle. What we have here is a collection of music that we think, in other words, has changed music during this decade.
We were looking for the albums that shaped the music we're listening to in 2019 and will continue to listen to when the 2020s start. The generation-shifting pieces that had a seismic impact on our culture. It's hard to pinpoint where a genre ends and another begins, and when exactly the definition of popstar expanded to include the Britney Spears, Christine and the Queens, and Billie Eilishes, or the moment when we realized hip hop was probably the defining music of this decade, but we're trying to fill in the gaps and understand how we got to the musical landscape of 2019.
And so we present to you, in chronological order, Atwood Magazine's best albums of the decade.
Mariel Fechik & Nicole Almeida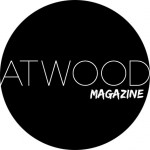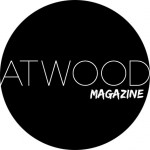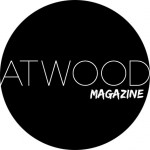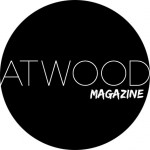 The Best Albums of the Decade
My Beautiful Dark Twisted Fantasy - Kanye West
OK, in hindsight we can all probably agree that the Taylor Swift incident at the 2009 VMAs was never that big a deal to begin with and got terribly blown out of proportion by the media. Still, there was a moment where West's drunken microphone-snatching gesture was equated with Romeo's slaying of Tybalt in Romeo & Juliet, inasmuch as both West and Romeo were universally disgraced and driven into exile upon committing these unspeakable acts of cruelty (like I said, "terribly blown out of proportion in hindsight.") Following the Swiftgate-induced backlash, West cancelled his planned tour with Lady Gaga and pulled himself out of the public eye, heading off to faraway Hawaii for the year. He justified this move on the song "Power," explaining "I just needed time alone with my own thoughts/Got treasures in my mind but couldn't open up my own vault."
Once that safe was finally cracked open, however, fans across the globe were treated to what endures as one of rap music's signature masterworks. Some of the songs on West's new album directly drew their lyrical inspiration from the Taylor Swift incident ("Runaway," "So Appalled," and "Power" among them). Even those that didn't still benefited from West's enhanced ability to polish and prepare his newest release while retreating to the Pacific for the year. In the end, My Beautiful Dark Twisted Fantasy proved that West's career would not be finished with "I'ma let you finish" and that one of the most essential creative voices of the entire industry was back in business. And so he has remained ever since. 
Hip-hop was a genre that first went super-mainstream when it was combined with another genre— namely, when Run-DMC collaborated with Aerosmtih on a cover of "Walk This Way" in 1986. And given that fact, rap artists have long felt the urge to mix their music with a variety of other types of music. It's hard to think of another artist who maximized that tradition as much on one album as Kanye West did on MBDTF, though.
"Runaway," for instance, was one of the few mainstream rap singles ever to incorporate prominent samples of classical music, and certainly one of the very few to build its image off of ballet dance, which West achieved by placing many supple ballerinas in the song's music video. "Lost in the World," a reconstruction of "Woods" by Bon Iver, lined hip-hop alongside indie folk, art pop, worldbeat, and other genres that had previously been almost completely alien to rap music. Seeing other rappers boldly venture into other genres in the years since then— Kendrick Lamar reviving the long-dormant partnership between hip-hop and jazz on To Pimp a Butterfly, for instance— suggests that many have been inspired by West's fearlessness in pushing the boundaries of hip-hop's musicality. 
MBDTF also gave featured artists a key career boost. Nicki Minaj is definitely the best case in point here. Few rappers have ever had a better single-day entrance into the mainstream than she did on November 22nd 2010, when her own debut album, Pink Friday, was released alongside MBDTF. The third single on the latter album was "Monster," and plenty of ink has already been spilled as to how previously-unknown Nicki stole the scene and earned her stripes with her guest verse on that song. Worthy of mention as well are the other guest artists who benefited from MBDTF's tremendous success.
After years of rapping alongside his brother Malice as part of the hip-hop duo Clipse, Pusha T proved he could stand on his own with his stunning guest verses on "So Appalled" and "Runaway." A successful string of solo albums has since followed. Teyana Taylor and CyHi the Prince never became superstars, but their value as part of the G.O.O.D. Music family first became widely apparent with their appearances on "Dark Fantasy" and "So Appalled," respectively. MBDTF ultimately had a similar impact as Dr. Dre's The Chronic, another cameo-laden landmark by a producer-turned-rapper. Each of these records elevated the credentials of their many featured artists and positioned one of them (Snoop Dogg vs. Nicki Minaj) for the cultural domination that they would soon achieve. – Josh Weiner
"Fragile with a kick" is the salty/sweet category of indie folk-rock that Bon Iver helped to define with their 3rd studio album Bon Iver.  To clock the growth of folk music through the ages is way beyond the scope of this work. To say, however, that Bon Iver's eponymous 2011 album marks a new tack in the direction of indie-folk rock of the 2010s is spot on.
Classically, folk rock has represented the more mellow flow of stories set to strumming guitars, tinkling pianos and the occasional shakey shake of a tambourine. This more recent version, the likes we hear on Bon Iver does that too, with a bigger more climactic pay off… a few more fist in the air moments.
To be clear, Bon Iver, Bon Iver is far from an upbeat record. Chock full of band leader, Justin Vernon's falsetto sighs billowing over gentle finger-style guitar treatments, it's clear that the (folk) force is strong with this one.
And then there's the rock. 
Bon Iver's rock builds gradually, naturally. It's intensity rises and falls in tandem with Mr. Vernon's sometimes cryptic and always heartfelt lyrics.  Listening to this, and other records of the same ilk is like licking a tootsie pop when you know you're working for the pay off in the sweet middle. The knowledge that your moving towards a musical high somehow makes the whole journey more exciting and filled with anticipation. It makes for great listening. – Ilana Kalish
Born This Way - Lady Gaga
Before she became the extraordinary pop star that the world now knows as Lady Gaga, Stefani Germanotta was living in a tiny apartment in New York City, carrying her keyboard up numerous flights of stairs trying to make music her career. Five studio albums and nine Grammy awards later, Lady Gaga's influence on popular culture goes beyond just her music. With a bold and brave fashion sense, shameless opinions, and a strong hand for advocating for those underrepresented in the music industry, it would be insane to look back on the last ten years and not acknowledge Gaga's huge and inspiring impact on the artistic world.
The year 2011 saw the release of Lady Gaga's second studio album Born This Way, launching her career into mainstream pop. The album was one that was bold, fearless, and beautifully creative – a joyous addition to pop radio at the time. From chart-topping singles like, "The Edge of Glory," "You and I," and "Judas," it was the album's lead single "Born This Way," that won the hearts and minds of Gaga's fans and critics alike.
Don't hide yourself in regret
Just love yourself, and you're set
I'm on the right track, baby
I was born this way
With lyrics that explored religion, sexuality, feminism, vulnerability, and independence, "Born This Way," became so much bigger than just the next pop hit. It quickly became an anthem for minorities, the LGBTQ+ community, and anyone who had ever felt left out, overlooked, or marginalized by anyone. The album itself explored sonically with dance-pop. Gaga has named Whitney Houston and Bruce Springsteen as two of her hugest influences for the record.
There is no doubt that what Lady Gaga had done with Born This Way was place her pin on the map of the 2000s. Over a decade, there has always been Lady Gaga, and there always will be. Born This Way proves that even as early as just one year into the decade, Lady Gaga was the artist that the pop circuit needed to see – someone re-shaping culture, re-defining values, and saying no to conformity – everything that makes not only her but her writing and her music memorable over the course of ten years. – Erica Garcia
Goblin - Tyler, the Creator
Most albums can't create the same cultural shift that Tyler, the Creator's Goblin did. Tyler's major label debut birthed more than just rap's latest supervillain; it created a movement of people who could latch onto the rapper's abrasive sense of humor, honest emotions, and strange sense of fashion. Goblin spoke to angry teens the same way that The Marshall Mathers LP did. While digs at Bruno Mars, Bill O'Reilly, and other stars seem like products of an angry young songwriter, there's a lot of real emotionalism peaking through the horrorcore. While few songs will have the same viral success that "Yonkers" did, the album hits hardest when he really opens up:
My friends are turning into opposites
Because my life is turning into opposite of sloppy wrist
And all the bitches who forgot about me want to ride my dick
Harder than the white kids who copy shit
Ending it is all I fucking think about, that's the shit I think about
All alone, bawling 'til my motherfucking eyes bleed
See, he's a leader in person and smile, shit gets disgusting
When there's no person around, talking discussion shit, man, fuck
Some aspects of this album seem laughable now, while others have aged incredibly poorly (most notably Tyler's use of homophobic slurs). Tyler is a stronger artist now. Flower Boy and Igor are career defining records, but Goblin was what catapulted Tyler to the national spotlight. So many found a voice through Tyler and identified with the depressed, angry kid. Early Odd Future and Tyler shows look more like punk shows with the rapper prowling around the stage for rabid fans. – Jimmy Crowley
My Head Is An Animal - Of Monsters and Men
In the year of "Call Me Maybe" and "Somebody That I Used to Know," a vibrant band from a small Arctic island would shake the global music community with their energetic, theatrical, and contemplative debut. Of Monsters and Men deserve to be on this list for several reasons, but first let me tell the story of how I stumbled across My Head Is An Animal. 
On a typical day in 2011, I scrolled down tumblr. (Yes tumblr.) searching for inspiration; new music that would reignite my passion for the art form. I clicked play on an odd looking track, but the blog mentioned the band hailed from Iceland – which honestly peaked my interest ten-fold. "Little Talks," in all its symphonic glory, began to erupt from my unprepared MacBook speakers. The opening horns hooked me early, but the overall electricity of the song intoxicated me. From harmonic vocals to the rebounding drum hits, and the folk tale that guides the tune, I had never heard anything like it and apparently the world agreed. "Little Talks" went on to become the first song to cross 1 billion streams by any Icelandic act on Spotify – plus several other accolades. 
This dynamic, indie rock album infiltrated the globe with fiery tracks many based on folkloric Icelandic tales, such as the monstrous fable of "Dirty Paws," the warrior myth of "Six Weeks," and the vivid runaway legend of "Mountain Sound." The inventive six-piece brought us blood and bones, but in the form of enchanting anthems that you can't resist to shout. This unexpected crossover masterpiece appealed to audiences of all ages, nationalities, and creed – and that's what made it truly impressive. The new sounds, stories, and approach to music-making will not be soon forgotten. As Of Monsters and Men say in their song "From Finner,"  "We came here on its back, and we caught your eye." They painted us a whimsical land to dance, relax, and run into; and they seemed to catch everyone's eye. – Baylee Less
What Did You Expect From The Vaccines? - The Vaccines
For all of the sub genres of rock, from Garage, to Alternative, even Space, there seems to be a set of unspoken rules or boundaries to abide by. Or, in a contemporary mindset, the musicians of yore who inspired present day, dictate said rules. Therefore rule breakers who reject convention and intrinsic institutions deserve every scrap of esteem they get. Whom is more of a rule breaker in that regard than English group The Vaccines? In 2011, The Vaccines made a statement with the release of their debut album What Did You Expect from The Vaccines?. The statement itself being a complete foray on the typical, and rather an amalgamation of all different sounds working in complete harmony. "Wetsuit" is a deeply layered track that consists of ambient instrumentals, alternative style vocals, and a heavy guitar in the background. While "Family Friend" is a frenetic song with heartfelt, transparent lyrics against the backdrop of a heavy punk sound and screaming vocals. Both of the aforementioned tracks are only two of the eclectic songs that make What Did You Expect from the Vaccines?, such a self serving and albeit necessary album.  When music feels formulaic or too straight and narrow, you can always count on The Vaccines, and specifically What Did You Expect from The Vaccines?, for some much needed ingenuity. – Jesse Herb
Few artists have been more omnipresent throughout this decade than Adele Adkins, whose two #1 albums 21 and 25 have defined much of the musical landscape for the first and second halves of the 2010s, respectively. With 31 million copies sold worldwide, 2011's 21 is the best-selling album of the 21st century and one the most stunning, emotional, and cohesive pop albums recorded in recent memory.
From the fierce tides of "Rolling in the Deep" to the rampant heartache of "Don't You Remember"; from the turbulent explosivity of "Set Fire to the Rain" and the brooding R&B and soul grooves of "Rumour Has It" or "He Won't Go," to the utter heartbroken devastation of "Someone Like You," Adele displays a singular mastery of raw emotional experience throughout her sophomore album. Her voice is beautiful and full of grief; she rages like a tempest, crying out into the dark with dramatic, sincere force. Every moment, loud or small, lasting or fleeting, haunts with the coming-of-age pain of a lonely, self-aware soul looking for love, connection, and companionship. Armed with pianos, guitars, drums, and the occasional horn or string accompaniment, Adele lets her music speak for itself, singing her heart out and demanding our undivided attention.
21 is a reminder that music doesn't have to be upbeat and fast, sonically novel, or lyrically clever to be great: The record's success – and indeed, it is the most successful record of a generation – affirms that honesty and heart outshine and outlast. Adele surrendered herself to her music in 21, creating an epic, extraordinary, and truly outstanding work of art in the process. – Mitch Mosk
Not many stories beat the one of an ordinary man who made it from the cobbles of London, to the biggest stadiums in the world. Released in 2011, Ed Sheeran's + was the artist's first step towards becoming one of the most heart warming success stories of the decade. Singing about the mundane problems of the common people, Sheeran managed to create an album made up of conversational, accessible songs that connected with a quickly growing audience in an authentic way.
A man of all trades, Sheeran showcases his talents as a beatboxer, rapper and singer, all before even reaching a chorus. The multifaceted artist stepped on the stage of Wembley Stadium with only a guitar and a loop pedal, something never seen before. However, what made the artist stand out was not his technical ability, but his sincere lyricism, his approachable storytelling, and his ability to connect to his listeners in a deeper level.
From defying the injustices within the music industry in "You Need Me, I Don't Need You", to depicting the hardships of drug addiction in "The A Team", there is a common denominator throughout the album: honesty. Ed Sheeran's + is more than just good song writing craft, it is a collection of timeless songs that continue to make people feel understood, that provide listener with an answer, an escape; it is the perfect example of the universal purpose of music.  – Alicia Bugallo
Born to Die - Lana del Rey
Rare are the artists that forge a cult and create an iconic brand as well as make monumental pieces of music. Elizabeth Woolridge Grant achieved all three with her second studio album, released in early 2012 and featuring several major hits – "Summertime Sadness", "Video Games" and the eponymous single "Born to Die", to name just a few. Further to granting her superstar status in alternative pop, Lana Del Rey's infectious record was transformative in its refreshing lack of bashfulness about all things sexual, emotional, and female, and forever changed the way women expressed themselves through music. The album was not just a pop-cultural and feminist, but also a musical landmark, with its unique blend of glamorous baroque pop and familiar commercial sounds. With Born to Die, Del Rey also synthesized a new set of aesthetics, with elements of dazzling cinematography and bittersweet-melancholic nostalgia. Visuals, harmonies, lyrics – the record has them all, making it one of the most trend-setting and influential albums of the 2010s. – Ditta Demeter
channel ORANGE - Frank Ocean
Odd Future Wolf Gang Kill Them All, the bizarro hip-hop collective from LA, released into the wilds of music some of R&B and hip-hop's most beloved figures: Syd, Earl Sweatshirt, Tyler, the Creator, and of course, Frank Ocean. Though Odd Future is believed to be permanently disbanded, the results of this collaboration is unparalleled. Frank released his first project, Nostalgia, Ultra in 2011, while he was still active in the group. Leading up to that point, he had been writing for others, including John Legend and Justin Bieber. But Nostalgia, Ultra was the start of something great. When he released channel ORANGE a year later, he became one of R&B's darlings. The opening strings to the lead single "Thinkin Bout You" are now iconic, and the words "I've been thinkin bout you, do you think about me too?" set a precedent for Ocean's brand of soft-spoken minimalism. 
While R&B has often been maximalist, layered with harmonies and beats and production wizardry, Ocean played it down. Here was a quiet, seemingly shy, introspective man who sang about unrequited love and even sex with a sort of bashful lull. When he came out as bisexual, it led to controversy – but ultimately allowed other queer musicians in the R&B/hip-hop world to feel comfortable being out. Ocean opened the door to a world of minimalist R&B that could be both poetic and explicit, both quiet and powerful. Perhaps without him, we wouldn't have Daniel Caesar, or Kevin Abstract. Without him, maybe we wouldn't be able to appreciate the delicious subtlety of a simple beat and the sound of someone's soft voice. – Mariel Fechik
good kid, m.A.A.d. city - Kendrick Lamar
By 2012, Kendrick Lamar had already been rapping for many years and had released a number of mixtapes and one studio album, Section.80. He could very well have remained at this level and endured as a local hero in the Los Angeles hip-hop scene. Plenty of artists, wary of the perils of fame, have consciously made similar decisions and turned out fine. But the Pulitzer Prize-winning icon revered the world over was born on good kid, m.A.A.d. City, Kendrick Lamar's major-label debut.
This record immediately made it clear that we had a brilliant new talent on our hands and a man who could rule the charts and dinner table conversations with equal strength. This triple-platinum success set the stage for Kendrick to expand his catalogue with other thematically-ambitious records and establish himself as a generation-defining talent. Who knows how far outside of his native Los Angeles he might ever have reached if good kid, m.A.A.d. City hadn't propelled him forward first.
International sensation though it may be, hip-hop is a native child of New York City and its balance of powers has largely been concentrated in that direction for most of its history. But it's safe to say that the West Coast rap industry benefited in numerous respects from its most widely successful release in years in 2012.
Like its leading man, the rest of Top Dawg Entertainment all rose sky high on the strength of good kid, m.A.A.d. City. Jay Rock, Schoolboy Q, and Ab-Soul would all see their profiles rise in the years that followed Kendrick Lamar's big-league debut. Other West Coast rap artists, including Kendrick Lamar-soundalike Anderson .Paak, have no doubt found the path to success a few degrees easier in the wake of Mr. Duckworth's rise to superstardom. It seems doubtful that mainstream rap would have ever become as California-oriented as it did in the 2010's without Kendrick Lamar leading the way, and good kid, m.A.A.d. City was his critical first step. 
And, good kid, m.A.A.d. City put Dr. Dre back on track musically. From the rise of N.W.A. on through that of 50 Cent, Dr. Dre experienced one howling success after the other. He established Aftermath Entertainment, released two multi-platinum solo albums, and guided several of his protégés to stardom (Snoop Dogg, Eminem and Fiddy being the most notable of these) throughout this roughly 15-year period. But as the first decade of the 21st century plodded along, Dre's status as the King Midas of rap music faltered considerably. His production credits dwindled; his long-promised third album, Detox, never saw the light of day; and neither did any album from his so-called "protégés" such as Bishop Lamont, Slim the Mobster and Hittman. Perhaps Beats Headphones were more of a priority for Dre at this point, rather than actually making new music or fostering emerging talent.
But that impression would be reversed upon the release of good kid, m.A.A.d. city. All of a sudden, Aftermath Entertainment had a new member who not only saw a proper album released by the label, but a worldwide smash hit at that. What's more, the same album featured considerable musical contributions by Dr. Dre, who served as its executive producer, did plenty of the mixing, and contributed a fiery guest verse on "Compton." The success of good kid, m.A.A.d. city restored Dre's reputation as a music-maker and talent scout and likely helped to give him the motivation to finally complete his long-delayed third album (titled Compton, rather than Detox, but no matter).  – Josh Weiner
The Lumineers - The Lumineers
On April 3, 2012 Colorado based folk-rock, Americana trailblazers, The Lumineers, released their eponymous debut album on Dualtone Records. While The Lumineers weren't the only band to bring rustic, foot stomping rock music to the fore, they were one of the first to include communal key jingling in their open mic style shows. They would even occasionally lead throngs of joy filled, key wielding fans on musical strolls through town.  The album's first single, "Ho Hey" incorporated The Lumineers community celebrating, call and response sound and infectious energy.  As evidenced by their ability to sell out venues worldwide, the peoples voraciously picked up what The Lumineers joyfully put down. 
With lovely story filled, upbeat ditties like "Flowers in Your Hair," "Classy Girls," and "Submarines" The Lumineers showed us that the sweeter, somewhat old fashioned side of love does indeed still exist.  Those sunshine filled songs, interspersed with the more somber and wistful "Slow it Down," "Dead Sea" and the album's second single, "Stubborn Love" balance the vibe of the album perfectly.
The Lumineers captured the honestly imperfect wabi-sabi of love and life with their rustic acoustic sound and made way for a musical culture filled with community, connection and yes, cool. – Ilana Kalish
Arctic Monkeys embody pure rock n' roll at its finest. Subverting norms while ideating poetic storytelling, Arctic Monkeys have maintained a fascinating career through their ability to constantly keep things fresh and interesting for a prospective listener. Their 2013 album AM proves this tenfold. 
AM is filled wall-to-wall with hit songs from start to finish, seemingly breathless in its nonstop onslaught of magic. Arctic Monkeys have masterfully achieved simplicity with elasticity with AM, with the album effortlessly bending and molding into itself. AM seamlessly shifts from one track to the next, from the engrossing opening of "Do I Wanna Know?" to the wistful closing of "I Wanna Be Yours." Arctic Monkeys utilize poetic lyricism to their absolute benefit, further solidifying their prowess as true rock n' roll icons. 
If you like your coffee hot,
Let me be your coffee pot
You call the shots babe,
I just wanna be yours.
Arctic Monkeys, "I Wanna Be Yours"

Arctic Monkeys defined an entirely new era of rock music for an entirely new generation of listeners, and AM contributes beautifully to this new generation. Arctic Monkeys and AM give new meaning to what rock music deserves to be, sticking true to itself while feeling wholly ubiquitous for listeners. The album transcends time, remaining poignantly eloquent years after its initial release. – Maggie McHale
In December of 2013, Beyoncé Knowles Carter changed the music industry. A woman with an already powerful career and persona, she was at the top of the pop and R&B game with four solo albums and her history with Destiny's Child. But when she released her surprise visual album, Beyoncé, without preamble or even a single dropped, she altered the way musicians could share their music. Following 4, the brash, fun, 80s inspired album that featured hits like "Love On Top" and "Run the World (Girls)," Beyoncé was something else entirely. Rather than employing her bright, signature belt on every song, there was the bedroom purr of "No Angel" the hypnotizing slow build of "Haunted," the prickly admissions on "Jealous" and "Mine," and the braggadocious, rapped growl of "Yoncé": no one would ever forget the line, "I sneezed on the beat and the beat got sicker."
This was Beyoncé reinvented. This was a woman at the height of her powers, telling the world she "woke up like this," exalting women's sexuality and agency while celebrating the birth of her child. This was Beyoncé collaborating with Frank Ocean and experimental artist BOOTS, sampling author Chimamanda Ngozi Adichie. This was Beyoncé at her most aggressive, at her most languid, and demonstrating her most expansive musical prowess yet. She not only produced much of the album, but served as the album's executive producer, having full power over her craft. The self-titled album paved the way for Beyoncé's critically acclaimed album Lemonade, and it showed the world a woman who was afraid of nothing, and in charge of everything. – Mariel Fechik
As 2019 comes to a close, it becomes hard to imagine a world without Lorde. To think that at the start of the decade we'd never listened to her effortless harmonies condemning lavish lifestyles on "Royals", or that we didn't know we'd be eagerly and anxiously waiting years for her followup album, Melodrama, seems foreign. Lorde is the artist who, by sheer power of her music, made us care about suburbia, reminisce over teenage ennui, and re-live the thrill of our first love all at once.
Pure Heroine, Lorde's debut album, is an achievement in every way. Its darker, more understated production allowed pop to give way to sounds that aren't bubblegum pink and shiny. Who could ever imagine that such a weird, catchy but unusual, song about luxe living would win Song of the Year at the Grammys? Lorde's meditation on the boring aspects of a teenager's life ("They study in business, I study the floor" from "A World Alone" remains an ever so universal and wonderful line) showed us that being young isn't just throwing your hands up in the air and underage drinking, and that's okay – and way more interesting. And it's hard to talk about "Ribs", because addressing a song that's so all-encompassing, emotional, and cathartic will never do its listening experience justice.
Lorde changed the game in 2013 with Pure Heroine, and opened the doors for the weirder, darker, greyer, contemplative, but ultimately grounded side of pop to exist and thrive. David Bowie called her "the future of music" for a reason. – Nicole Almeida
Random Access Memories - Daft Punk
Few albums have reinvigorated and refreshed a fanbase quite like Random Access Memories by Daft Punk, released in 2013. The album came two years after the iconic French electronic duo scored Disney's TRON: Legacy, and six years after Alive 2007. The album saw Daft Punk moving away from forceful riffs and prominent sampling, opting instead for a "true album," one that can and should be listened to from front to back with emphasis on timing, production and planning. 
The album housed radio friendly songs like "Get Lucky" featuring Pharrell as well as groovier, more low key cuts like "Instant Crush" with Julian Casablancas. But across the 13 tracks on RAM, longtime listeners and new fans felt themselves getting closer to the mysterious, masked duo with every beat. From pop-leaning tracks to disco love letters, soft rock and atmospheric pop, Daft Punk manages to "Give Life Back to Music." Using the vocoders they're known for and flashing back to the sounds, techniques and styles of the '70s and '80s, Daft Punk pay tribute to electronic music giants like Giorgio Moroder on "Giorgio by Moroder," while also showing us the sound of their own future. Random Access Memories feels like a time machine going backwards and forwards all at once, and it's a defining LP for the specific kind of music Daft Punk has come to be known for. Only time will tell what the two will do next. – Alex Killian
The Greatest Generation - The Wonder Years
In the lyric booklet for The Wonder Years' fourth studio album, Dan Campbell asks, "Why can't we be the Greatest Generation?" By the time the album ends, you're not sure you have an answer. Built on American anxiety, The Greatest Generation paints daily life's grayness with blood, sweat, and tears. Campbell uses his personal issues to narrate a bigger struggle. Songs about desires for a stable relationship and songs that reference the opioid crisis are given equal weight. The dead endedness of the American Dream is the largest theme.
We all want to be great men
And there's nothing romantic about it
I just want to know that I did all I could with what I was given
While emo and pop-punk had many moments to shine in the decade, no band had the same scope or ambition that The Wonder Years do. While the band has grown and changed in the six years since The Greatest Generation, no record captures American anxiety, depression, and paralysis better than this album, because no album feels like it's trying to break out of it quite like this one does. – Jimmy Crowley
The 20/20 Experience: The Complete Experience - Justin Timberlake
Mention the letters, "JT" anywhere in the music world, and it's obvious that those initials only stand for one name: Justin Timberlake. The American singer, songwriter, actor, dancer, and record producer has been an entertainer since the early days of his youth. After gaining national attention for his work in the boyband NSYNC in the late 90s, Timberlake went on to pursue a solo career, and in 2013 released his most loved album collection yet: The 20/20 Experience and 2 of 2.
Said all I want from you
Is to see you tomorrow
And every tomorrow
Maybe you'll let me borrow, your heart
And is it too much to ask for every Sunday,
And while we're at it throw in every other day to start
Both records are essentially part of the same music project – referred to as The 20/20 Experience – The Complete Experience – but split into two separate groupings, totaling 25 tracks. With huge chart-toppers like, "Suit & Tie," "Mirrors," and "Not a Bad Thing," Timberlake's musical experimentation on this record proved that despite the stereotypes that come along with being in a boyband, artistry exists anywhere. Drawing inspiration from 1960s – 1970s rock music, soul, R&B, and his Tennessean blues roots, Timberlake pushed the genre envelope as far as it could go and consequently changed the sound for male artists making dance music in the 2000s.
Later nominated for Best Pop Vocal Album at the 2014 Grammy Awards, The 20/20 Experience – The Complete Experiences saw its songs, "Pusher Love Girl," and "Suit & Tie," become Grammy Award-winning tracks. From string quartets to a huge horn section to collaborating with hip-hop artists like Jay Z and Drake, this record proved that there was no kind of sonic or musical dare that JT was afraid of trying. – Erica Garcia
From the moment Glass Animals' debut album opens, it's clear to anyone listening that they're entering another dimension. ZABA is a brave new world full of unfamiliar sounds and ambient grooves: Its heavy beats and tropical textures are offset by cool keys and Dave Bayley's own sweet voice, resulting in a perfectly balanced triumph of musical abstraction.
Is it psychedelia? R&B? Trip-hop? "Indie electronic"? ZABA confounds listeners trying to give it a singular label or description, quite simply because it exists outside the bounds of genre as we once knew it. The 2010s saw, in so many instances, the destruction of genre, and Glass Animals have been at the forefront of that surge.
Yet ZABA's brilliance doesn't come from its inability to be explained with small words and short sentences. Rather, Glass Animals' first record shines thanks to its provocative depths and expansive, immersive sonic wonder. The record harnesses a perfect mesh of electronic and analog instruments to dwell in deep caverns that feel somehow distant, yet intimately close all at once.
In speaking with Atwood in 2016, Glass Animals explained just how much time they spent obsessing over every single movement and every single moment on ZABA. This dedication is immediately obvious from the outset, as opener "Flip" engulfs us in its hypnotic, swampy atmosphere. "Black Mambo" seals the deal with its unnervingly catchy groove and heated mood. Memorable moments stand out in back-to-back songs "Pools" and "Gooey," two utterly dazzling tracks full of intoxicating sounds and mesmerizing lyrics. "Pools" feels like an exotic burst of euphoria; its joy is infectious, spreading light from Glass Animals' funky instruments directly to listeners' ears. Meanwhile, "Gooey" is a sexy, sinister enchantment whose poetry could be studied ad nauseam:
Right my little pooh bear, wanna take a chance?
Wanna sip the smooth air, kick it in the sand?
I'll say I told you so but you just gonna cry
You just wanna know those peanut butter vibes
My, my simple sir, this ain't gonna work
Mind my wicked words and tipsy topsy slurs
I can't take this place, no I can't take this place
I  just wanna go where I can get some space
Setting the stage in 2014 for the merging and breakdown of genre, ZABA is a mystery and a gift, a brooding groundswell of cleansing energy intended to take listeners on their own individual journeys. Spellbinding and one-of-a-kind, Glass Animals' debut continues to radiate its own eclectic glow as a truly phenomenal, standout artwork. – Mitch Mosk
While Sia's 2014 album, 1000 Forms of Fear, was her sixth studio album, it signified a new chapter in her career.  It's when Sia's iconic face covering wig and dance doppelgänger, Maddie Ziegler became a part of her creative expression.
Sia's genius level song writing abilities have been lent to artists the likes of Beyoncé, Rhianna, Flo Rida, and Christina Aguilera. Sia's soulful lyrics and power filled emotive swell has influenced an entire generation of female pop stars. Through her own personal album, 1000 Forms of Fear, Sia was able to express herself and her real life challenges with substance abuse and bipolar disorder.  By donning that iconic blond bangs heavy wig and dance double Maddie, these very personal topics were delivered with some semblance of privacy and even anonymity, which was generally appreciated and respected by fans worldwide. Singles off 1000 Forms of Fear, "Chandelier," "Big Girls Cry," and "Elastic Heart," have garnered billions of views as they are revered for their performance art element along with undisputed musical genius.
Sia's contribution to the heart-filled electro pop world of the 2010's runs deep and goes beyond the scope of one album, one style and even one artist.  In a way, Sia is the Cyrano de Bergerac, the Siano de Bergerac of the decade. – Ilana Kalish
For much of the 21st century, we'd been subject to reports of dwindling album sales, diminishing returns in the music industry, and a prevailing sense of commercial hopelessness. And then all of a sudden, along comes an album that sells 10 million copies, produces five Top 10 singles, and inspires a worldwide tour that rakes in a quarter of a billion dollars. Before even considering the impressive musicality of this record, 1989 deserves to be admired simply for creating a sense of what is possible when an artist dares to defy the odds. 
Taylor Swift emerged as a teenage country singer in 2006, and then gradually shifted more towards pop music with each of her following records. 1989 marked her fullest embrace of the synth-pop genre, and gravitating in this direction allowed her to create some of her freshest and most infectious material to date. It's hard not to get consumed by the sounds of unalloyed joy flowing freely out of "Shake It Off," "New Romantics" and others.
Moreover, the success of 1989 allowed a good number of its collaborators to make a name for themselves. Jack Antonoff, for instance, might today be solely remembered as a member of one-album wonder fun. had Swift not recruited him to produce two tracks on the standard edition of 1989. He's since been a staple Swift collaborator and dominated the soundscape of her latest release, Lover. In the end, 1989 introduced us to Swift's new style and inspired us to pay close attention to all of the members of the creative team that were helping to build her into more and more of a superstar with every release.
Taylor Swift has long had a squeaky-clean image that was reflected in her family-friendly singles. But 1989 included songs with graphic imagery of car accident surgery ("Out of the Woods") and the harrowing tale of recuperating from an alcohol addiction ("Clean"). "Bad Blood" also served as a "diss track" of the sort seen many times on rap record but very rarely, if at all, on singers of Swift's background. Before long, she would be putting out an album (Reputation) lined front to back with references to alcohol consumption and featuring by far the most threatening of all of her lead singles ("Look What You Made Me Do"). This conspicuous thematic shift can be attributed to the chances Swift was willing to take on 1989, which could have compromised the album's blockbuster status but instead have allowed many of her latter-day releases to be especially intriguing and involving. – Josh Weiner
Blue Neighbourhood - Troye Sivan
Coming of Age media, as it stands, is not only the most digestible content but also, easily the most accessible. As the notion that everyone, everywhere regardless of status, background, etc, will come of age at some point in their life. Of course the unfortunate reality of said notion is that coming of age media becomes a 'dime a dozen' so to speak, and is thus intrinsically rendered mute for lack of specificity. While being a white gay man is not a perspective one would quickly jump to as "underrepresented", Troye Sivan has found a palpably vulnerable, covertly relatable niche in being a 20 year old on the precipice of young adulthood with Blue Neighbourhood.
Although Sivan's exposure started with his popular youtube channel, it was really his debut album that skyrocketed his visibility and influence. It's easy to to centralize songs like "Youth" on a coming-of age album that is about the idea of "giving your youth to someone" as a millennial, self-aware currency, however, the underdog, and better choice for an album lynchpin would hopefully be "Suburbia". On first listen the track seems to just be a fond love letter to someone's home town, and the hardship of growing up. Yet, after continually listening the true complexity starts to set in.
Lyrics like "Did you hear me on the radio, did you turn it up?" feel much more poignant when you realize that Troye is almost pleading for his townsfolk to at least play his music because it's his only form of communication and moreover what he's staked his entire personage on. Or the bridge,  "There's so much history in these streets, And mama's good eats, And wonder on repeat. There's so much history in my head, The people I've left, The ones that I've kept". Troye Sivan was able to find the relatability and the humanity of celebrity by simply saying, "With an adolescence under constant surveillance,  growing up means having to leave things behind". With only these minute examples as testament, Blue Neighbourhood is a silver dollar amongst dimes. – Jesse Herb
Emotion - Carly Rae Jepsen
Carly Rae Jepsen may have risen to worldwide recognition with her inescapable earworm "Call Me Maybe," but she solidified her place as a pop music icon just a few years later. Released in the summer of 2015, Jepsen's third album Emotion not only stands as a testament to her talents as an honest, smart, and hook-savvy songwriter; but also (and perhaps even more importantly), it set the stage for countless songs and records to come with its deft use of '80s influences and its powerful marriage of dance-pop, indie, and synth-pop styles.
On the surface, Emotion is a sweeping 45-minute escape into daydreams of love and lust: "I'll be your lighthouse when you're lost to see; I'll keep my light on, baby, you can always come to me," Jepsen sings in "All That." Digging deeper, the album paints Jepsen as a multi-faceted romantic full of – just as its title suggests – emotion: She is "a lover, a temptress, a friend; a lonely soul, a dreaming romantic; a sucker for the dance floor, with a diary full of universal themes and relatable stories." (Atwood Magazine, 2015) From the irresistible saxophone introduction in opener "Run Away with Me," to the sultry vocal and percussive work in "Warm Blood," Jepsen immerses herself and her listeners in a dazzling array of rich melodies and enchanting sounds. Unbelievably catchy songs like "I Really Like You" and "Emotion" became rallying cries for openness, togetherness, and inclusivity – their desire for a brighter, better tomorrow escape the artist's lovelorn fantasy, existing as stellar renderings of youthful passion, innocence, and hope.
Without Emotion, the late 2010s would have so many fewer synth-glazed indie pop records; Jepsen truly did make an indelible mark on the pop conscious and subconscious. In turn, she became something of a cult icon, and her album can be regarded as a musical triumph. – Mitch Mosk
Hamilton (Original Broadway Cast Recording) - Original Broadway Cast of Hamilton
While the mania has died down in the mainstream, Hamilton is still a massive Broadway success with the same level of gravitas that a Rent, Phantom of the Opera, or Les Misérables has. While there's certainly a Schoolhouse Rock quality to the 90's rap inspired bio-musical about founding-father Alexander Hamilton, Lin Manuel Miranda found a way to humanize the Treasury Secretary. Performances by Miranda, Renée Elise Goldsberry, Christopher Jackson, Daveed Diggs, Leslie Odom Jr. and the rest of the cast give the songs a sense of legitimacy that musicals often lack.
Hamilton's boisterous, irrational attitude is one that's relatable to people who only knew him from the 10-dollar-bill. Ever the thoughtful storyteller, we learn more about Hamilton from every other character in the show.
How do you write like tomorrow won't arrive?
How do you write like you need it to survive?
How do you write every second you're alive?
Every second you're alive? Every second you're alive?
The founding father's arrogance and reckless abandon is both enjoyable and heart-wrenching. Miranda's loving warts-and-all approach to character creation makes the album such a defining moment of the 2010's. – Jimmy Crowley
I Love You, Honeybear - Father John Misty
Father John Misty, the stage moniker for Josh Tillman, has never been one to stray from raw, redolent song-making. Throughout his career, he has remained brutally honest and subverting perceptions of modern culture. His sophomore album I Love You, Honeybear finds Father John Misty not only making astute observations about our collective customs as humans, but also peppering in sweet love notes to his wife, Emma. The dichotomy of the record shows Tillman as a rounded and intellectual musician, making I Love You, Honeybear simultaneously palatable and personal.
Songs like the eponymous "I Love You, Honeybear," and "Chateau Lobby #4 (In C for Two Virgins)" illustrate Tillman's relationship with his wife Emma, while other tracks like "True Affection" and "Bored in the USA" critique modern American culture at its most blasé and impersonal. I Love You, Honeybear, seamlessly oscillates between affection and abhorration, curating a duality that ostensibly should not work, yet works so well. Father John Misty has masterfully proven himself as a bard of brilliant lyricism, subsequently and smartly supplementing his words with affable instrumentation, giving his album a cinematic and visual quality that feels easily recognizable.
I Love You, Honeybear denotes life in all of its monotonous glory – through love and hate, boredom and excitement; it perfectly encapsulates not only adulthood, but overall personhood, and tries to understand how to best grapple with the things that make us all human. As the album draws to its close, "I Went To The Store One Day" perfectly sums up all of the things that Father John Misty sought to discuss throughout the record: seemingly recounting an uninteresting trip to the store, the song ultimately ends with an homage to Emma yet again, as it in actuality is a recounting of the day that the two met for the first time. It is a beautifully cathartic moment for the intense duplexity that is I Love You, Honeybear, and something that only Father John Misty could achieve. – Maggie McHale
This is it. This is the gateway drug. An introduction to electronic music as more than just house beats. A formal invitation for acclimation to breakbeat and UK Garage punctuated by steel pan drums, raver documentaries and British television; aided by xx bandmates, Oliver Sim and Romy Madley Croft; condensed into 45 minutes of nonstop hypnagogic runtime. Listen to this record and Jamie xx would have you thinking you were a cheetah lost in its sleep, racing down the antelope of its dreams. It is one amongst a pantheon of electronic dance music breakthroughs into the album market (special mentions to Moby, Avicii, Massive Attack and Nicolas Jaar) from a predominantly club heavy genre. Oh, I'm sure there's more than who can be listed but for the complete package of an album clicking on almost every cylinder, there is In Colour. Priming listeners from the first breakbeat of "Gosh," through the steel pan pound of "Obvs" to the choral sample of "Loud Places" to the scream of "Imma ride in that pussy like a strolla!" erupting from the lips of Young Thug to the buzz and blare of "Girl" an album omega that ends on a cliffsedge. Listen to it once and it may just leave you there. Listen to it on repeat and the album begins as soon as it ends, a nonstop loop made to keep listeners totally engrossed by the record's warehouse pedigree. But listen to it either or and be moved. – Ben Niesen
To Pimp a Butterfly - Kendrick Lamar
Kendrick Lamar Duckworth is a Pulitzer Prize winner. Even that sentence alone proves his worth in this decade of music. But before DAMN., K-Dot reminded everyone of his standing in the rap world in 2015, when he released his virtuosic album, To Pimp a Butterfly. Though incorporating jazz and funk into hip-hop wasn't new (obviously, they are both forefathers of the genre), rarely was it done with such technical prowess, with a live band of jazz musicians, featuring George Clinton himself. The album features performances by current jazz musicians like pianist Robert Glasper, saxophonist Kamasi Washington, and trumpet player Ambrose Akinmusire, with Kendrick playing right in the middle of them on tracks like "For Free? – Interlude."  The album also displays Lamar's unbelievable linguistic dexterity – though good kid, m.A.A.d city shows plenty of this, TPAB bears witness to a master at work. It's Lamar at his most versatile, weaving in and out of characters and tones of voice, all while flowing out a stunning dissertation on the Black experience in the US, an indictment of institutionalized racism. His VMAs performance showed men behind bars, Lamar in a jumpsuit.
Released barely six months after the shooting of Mike Brown, the album, and especially the song "Alright," became a rallying protest cry, the phrase "We gon' be alright" repeated everywhere. Audiences heard him eviscerate himself on the drunken and angry "u," only to build himself back up on the empowerment and self-love anthem "i." The album and Lamar's subsequent tour, a limited, small-venue tour entitled Kunta's Groove Sessions, felt like living musical history in real time. Those who were privileged enough to attend a tour stop witnessed Lamar with a live band, in a venue small enough to see the expressions on his face. Like the spoken word poem that slowly unfurls throughout the album – "I remember you was conflicted / misusing your influence / Sometimes I did the same" – Kendrick Lamar's career has become something phenomenal to witness. The kid from Compton has a Pulitzer Prize, and who knows what he'll achieve in the next decade. – Mariel Fechik
David Bowie has always been a chameleonic character, a superhuman ostensibly not of this world, whose music and cultural impact has been significant and unparalleled. Bowie's final album is nothing short of reflective of the man – the alien – himself: elusive, enchanting, and eschewing preconceived expectations. Blackstar, released on the 8th of January 2016, just two days shy of Bowie's untimely passing after a secret, 18-month bout with cancer, sends off Bowie the only way Bowie could be sent off: on his own terms, in his own words, just as he's kept things for his entire life. 
Blackstar incorporates classic Bowie nuances with inspired jazz influences, as Bowie enlisted help from the Donny McCaslin band to support him on the record. His secret project over the course of his cancer battle, Blackstar quickly became Bowie's farewell letter to the public, utilizing his songwriting to be as open and honest as he could be. The album's two lead singles, "Lazarus" and the eponymous "Blackstar," most especially denote Bowie's personal feelings, with the former feeling especially poignant. '
Look up here, I'm in heaven
I've got scars that can't be seen
I've got drama, can't be stolen,
Everybody knows me now.
-David Bowie, "Lazarus"
As Bowie croons that he'll soon be free like a bluebird, listeners can easily infer that "Lazarus" is undoubtedly a swan song for the incomparable artist. Blackstar allows Bowie to be fully himself without the guise of a new persona – instead of Ziggy Stardust, instead of the Thin White Duke, instead of Aladdin Sane, Bowie is just simply Bowie, proclaiming his truths to the world with passion and elan. 
Blackstar gave listeners a glimpse into Bowie more intimately than ever before, and as the lights came down on a nearly 50-year-long career, it became especially clear just how impactful this career truly was. David Bowie was not just a talented musician, but a completely different being not confined to specificity. Although Blackstar may have been Bowie's curtain call, the Starman will continue to live on throughout the cosmos forever. – Maggie McHale
Lemonade changed the game. The is zero debate in that. Not only musically, with the choices Beyoncé made stretching her abilities to the furthest corners she could with everything from pop to country to rock to what made her, hip-hop. Somehow, even with almost every big genre of music in there, Lemonade, is one of the most unique, cohesively sound albums that has ever been made.
Private in her life, she bared all with this album and film. She did what only artists are brave enough and capable enough to do, she made herself completely vulnerable in order to speak her truth, and hopefully help a few along the way. From poetry weaving in and out of the songs to five-minute acceptance ballad "All Night." We say this a lot, but it holds far more truth with Lemonade than most others; this is an album that needs to be listened to from start to finish. It is a story. It is heartbreak, betrayal and eventually forgiveness. It is a completely honest diary from one of the most revered people on this planet. But that's not why it's my pick for 2016. The music alone. These songs – the care and craft that was put into them is so evident. It is perfect. I would be hard-pressed to find a better album than Lemonade this decade. – Kelly McCafferty
Nonagon Infinity - King Gizzard and the Lizard Wizard
You can be forgiven for thinking it was just Kevin Parker behind the prog-psych renaissance of Australia. Except you wouldn't, because no band is working harder in the land down under than the magnificent seven of King Gizzard and the Lizard Wizard, who have left no stone unturned nor lost any time in between albums to establish their home record, Flightless, as a major force in the statement "prog-rock is back, baby!"
Combining Flaming Lips eclecticism with Don Caballero nerdiness and sprucing it up with various measures of jazz, metal and garage to throw our little heads all into a tizzy. It was hard enough as it is to pick a single record from these genre Casanovas, as every album flirts with something different, but it was between Nonagon Infinity and Polygondwanaland to decide which album this piece would be graced with as the holotype Lizard Wizard record.
Alas I already wrote about the latter, so let's indulge in just why this record will serve as our Gizzard record of the decade: it's got everything. All the manic impulses of different genres, all the crazed drive of concept music and all the wildness of a Wizard show. It also was released before the 2017 record blitz. But really, the reason are because I had to choose just one record and goddamnit, these guys may overwhelm the market, but their strength is in their breadth, not in their depth. That Stu Mackenzie and crew create such solid music all across the rock and metal genres speaks to their place as absolute virtuosos. I never use that word. I have never deemed any artist a virtuoso. I think it's stupid. And yet its absolutely right for this collective of wired Aussie rockers: they play so well on Nonagon Infinity, you'd forget any prejudice you have ever held about jazz or metal or prog-rock and just groove to this monster of a record. My recommendation: don't miss a beat, you'll never know where King Gizzard takes you with it. – Ben Niesen
Skeleton Tree - Nick Cave & The Bad Seeds
Much ado about my penchant for this record's predecessor as my favourite Nick Cave/Bad Seeds record of the decade, this is probably his best. Much of it recorded before his son's death and much of it painted by Arthur's passing as well, Skeleton Tree is a record made for listening across one day and then packing it up for a couple years—it's fucking brutal. Melodies are hard to come by, hooks are nonexistent, tape loops flood the earwaves, ghostly voices haunt Nick Cave's lyricism. Fans and consumers alike are put through the ringer of stark musicality and grief-enhanced minimalism behind words reading "everything we love, we love, we lose" and "the song, it spins, it spins no more, the phone, it rings, it rings and you won't stay" and "the umbilicus was a faucet that fountained blood." Cave, never one to not indulge in the morbid violence of death, now juxtaposes these images ensanglantŽes with vignettes of emptiness. Nick Cave the person facing off with Nick Cave the artist on the one album that one could say the image is indeed split, that these are two different people instead of one singular persona. The moments of respite, "Rings of Saturn," "Distant Sky" and the title track, are earned from these crises of ego and memory. And in the space left behind by Leonard Cohen, Cave proves himself a capable successor on Skeleton Tree, adding to the year's run of dark albums including Bowie's Blackstar and the aforementioned's You Want It Darker. And considering the general ambiance surrounding 2016, I do wonder if art really was mock-asking the same question in handing us Nick Cave's Skeleton Tree. – Ben Niesen
Stranger in the Alps - Phoebe Bridgers
Phoebe Bridgers, a woman who needs no introduction, released her debut album, Stranger in the Alps in 2017. She'd been making music for years before that, including the decadently harrowing Killer EP. Yet, Stranger in the Alps feels like the emotionally complex and hauntingly beautiful introduction Bridgers's always deserved. In a time where genres are blending all together and utilizing tenants from one another, it feels hard, even inappropriate to label her work as one thing; folk, indie rock, etc.  What can be said, however, is that she's an imperative figure in the resurgence of contemporary singer-songwriters ala the 1960s and 70s. Similar to Joni Mitchell and Jackson Browne, Bridgers is creating brutally honest, often heart wrenching, work with an undercurrent of sexuality. "Tell me what you wanna do to me, Tell me what you'll do, please. I don't wanna be alone. I don't wanna be alone anymore". On every track, Bridgers manages to add her unique brand of cynicism, and melancholy that somehow make the listener pine for a solemnity to dissolve into. While her influences are apparent, and many others create tangential work to hers, no one is penning depressingly relatable, strangely cathartic metaphors of living today like Phoebe Bridgers. "Wishing I was someone else, feeling sorry for myself. When I remembered someone's kid is dead". – Jesse Herb
Though bedroom pop seems to be everywhere today, and it's now hard to imagine a musical landscape without it, it's sometimes hard to remember just how new the genre really is. Less than a handful of years ago, the art of a young person making music in a laptop at home started invading every corner of the internet, and its due to early adapters of the movement like Clairo that the genre is now legitimised and increasingly popular. "Pretty Girl", Clairo's viral hit, was probably most people's first contact with bedroom pop, and arguably gave the genre enough oxygen to carry on into the late 2010s and beyond. And though "Pretty Girl" was a solid first step into this world, it was really Clairo's first EP, diary 001, that pushed the boundaries of what bedroom pop could be and how it could build an artist's identity.
Where else can Flaming Hot Cheetos become an introspective reflection on budding feelings and exist in the same realm as an ironic song about conforming to patriarchal standards of femininity. How perfectly causal and Gen Z it is to use a tweet and a reference to your own song, B.O.M.D. (boy of my dreams), to come out and say you like girls too? Not to mention the colourful but subtle production in the songs that pair so well with Clairo's shy vocals.
Clairo's diary 001 was the ultimate endorsement of the younger, self-starting generation. The project (and Clairo)'s subsequent success opened up the doors to today's girl in reds, Pizzagirls, and Cucos of the world, and what's more definitive of now than teenagers making music on their laptops, going viral, and making something great out of it? – Nicole Almeida
MassEducation - St. Vincent
Sometimes humans are too clever.
We get caught up in the gadgetry, we look for novel solutions to invented questions, we drown our substance in our style and make we forget the importance of simplicity. The same is true of independent artists and rock and roll stars as it is anyone else and the same is made clear when listening to St. Vincent's MassEducation, a stripped down rework of the oozing Masseduction, released in 2018. Talking with my editor, a discussion was had: how can the back-to-basics pianist-and-singer approach top the face-melting indie rocker? My answer was simple: it's honest. An honest-to-god presentation of the music as music, a showcase of Annie Clark's vocal prowess, an epiphany of her songwriting skills and a damn good chance for collaboration with pianist Thomas "Doveman" Bartlett. And we need no Rufus Wainwright to realize on this record album that Doveman constitutes as one of the greatest pianists working today; together, he and Clark transform a set of rock and roll tracks into a smoky jazz club concert. Forget David Bowie and David Byrne, Clark now swoons and sulks like a Lady Day contemporary. Cuts like "Slow Disco" and "Young Lover" achieve an empathetic feeling once smothered by the electronic influences of Masseduction. The eponymous track and "Los Ageless" feel more dire in their simple spell out of vapidity and sexuality. There is no more veil to her muse on MassEducation, there is no more St. Vincent, there's just Annie Clark. – Ben Niesen
The late Mac Miller's final album, Swimming is a masterpiece from start to finish. The attention to detail and the level of care that was given each and every second of each and every song is more than evident. The eerie odes to life being short haunts our ears as we listen but makes us realize that this message is all too true. Miller was self-made. He started completely independent and literally climbed the latter to the top mostly by his raw talent. Swimming is the culmination of that climb, and it will allow the legend of Mac Miller to live on forever. – Kelly McCafferty
thank u, next - Ariana Grande
Ariana Grande's 2018-2019 run is something that will be marked in music history forever. Not only did she release her highly anticipated studio album Sweetener in 2018, but she followed it up with the devastatingly beautiful, deeply personal thank u, next. thank u, next is the result of what music should be the result of – Grande had a heartbreaking few months, and she did what any true artist would do to cope with this heartbreak; She created. She created and released an honestly pure, unfiltered album just mere months after her last album released because she wanted to and because she could. She didn't follow the industry standards or the rules of the game. She felt she created something whole. She captured her feelings in a new work of art, and she wanted the world to see it. She wasn't wrong. thank u, next broke industry standards. It shattered the rules and made it's own along the way. This is an album that will go down in history forever. – Kelly McCafferty
WHEN WE ALL FALL ASLEEP, WHERE DO WE GO? - Billie Eilish
The final months of the decade gifted us some of its most impactful pieces of music, such as When We All Fall Asleep, Where Do We Go, LA-born singer Billie Eilish's debut album which has since been nominated for six Grammy Awards, making Billie (17) the youngest musician to ever receive nominations for all of the 'Big Four' categories (Record of the Year, Album of the Year, Song of the Year, Best New Artist). Eilish and her brother, producer, songwriter and singer FINNEAS, achieved staggering success with their work, with eight gold and four platinum singles off the album in the States only. Eilish is also the first and, so far, only artist born in the millennium with a number-one single in the US. A tremendously talented singer, Billie Eilish has also become famous for her unforgiving sense of fashion and unique soundscape, featuring many-layered, soft and ethereal vocals and dynamic EDM beats, which attract colossal crowds across the globe: Eilish's fourth, sold-out world tour will be kicking off next March, including four shows in London's gigantic O2 Arena. – Ditta Demeter
— —
---