Unfiltered and unapologetic, DE'WAYNE's liberating debut album 'STAINS' is the empowering, urgent alt-rock record we've been waiting for – one full of passion, purpose, power, and truth.
Stream: "National Anthem" – DE'WAYNE
---
It introduces me as a raw artist who isn't afraid to make pop songs with an actual feeling behind them.
Unfiltered and unapologetic, DE'WAYNE's debut album is the empowering alt-rock explosion we've been waiting for. A liberating, urgent soundtrack full of passion, purpose, power, and vulnerability, STAINS balances feverish energy and chilling emotion as the fast-rising artist transcends genre and inspires individualism. Already one of the year's most exciting rock artists, DE'WAYNE is only just getting started – and he's already a star.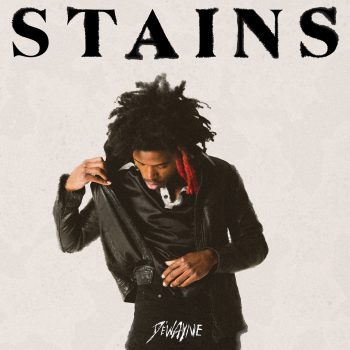 Labeled a radical
'Cause I don't follow no guidelines
Detroit red running through my veins
By any means I gotta get mine
I can see the panic in your eyes
Tell me how the pig terrified
This the new national anthem
Don't move just put your hands up
Came off the amistad with the glow
Hate that melanin but love selling it
Even Matt Healy let y'all know
But anyway you know what is
I can't trust nobody
Got duct tape on your third eye
I know y'all watching
Plotting on how to get one by nighttime
– "National Anthem," DE'WAYNE
Released June 18, 2021 via Hopeless Records, STAINS arrived this Juneteenth weekend as DE'WAYNE's long-awaited, hotly-anticipated debut album. Originally from Houston, Texas and now based in Los Angeles, De'Wayne Jackson has been actively releasing music since 2016 (check out 2017's Don't Be Afraid EP for a taste of his roots) – but it's through his latest "incarnation," as all-capitals DE'WAYNE, that the musician has found himself on the precipice of something special, unequivocal, and unique to himself. Described by NME as a "furious blend of hip-hop and rock," DE'WAYNE's art transcends genre, blending worlds of sound together to create a distinctive palette where rock, industrial, rap, and more coalesce to vivid effect.
"The pandemic was in full rage and I was given the opportunity to create something and truly put a spark into my career if I did a good job," DE'WAYNE says of his debut. "That alone inspired me to use my voice in the best and strongest way possible. I took that very seriously and that was a main inspiration for me. I wanna be great!"
"The name STAINS comes from me wanting to be a stain on the culture and be here for a long time and for the right reasons," he explains. "It introduces me as a raw artist who isn't afraid to make pop songs with an actual feeling behind them. I said everything I wanted to say on here, I feel people will understand me after this, and that makes me happy 'cause I told my story."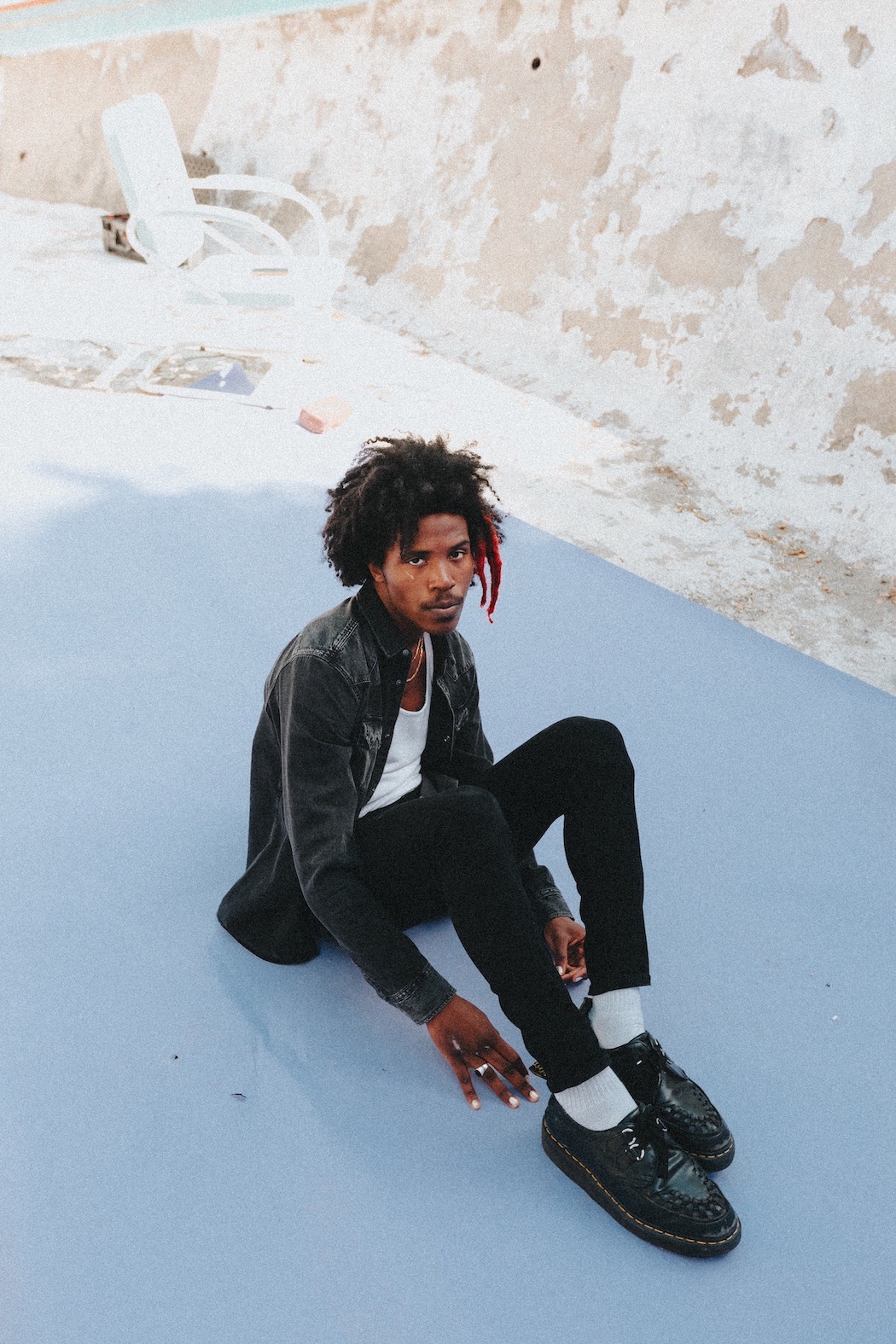 An eleven-track upheaval, STAINS is angry, yet measured; raw, yet finessed; critical, clever, and absolutely charming.
The full LP release arrives in the wake of an exhilarating string of irresistible singles that have showcased DE'WAYNE's electrifying presence and singular artistry throughout the past year.
Last June's turbulent "National Anthem" (an Atwood Magazine Editor's Pick) remains a fierce critique of police brutality and the state of racial prejudice in the United States, and it faithfully opens STAINS with unforgettable drive. "I wanted the intro track to my debut to feel like someone was breaking free from what they ever knew," DE'WAYNE says. "Complete liberation, and that's what this whole record is to me and definitely this song!"
The song's percussive beat, bursting overdriven guitars, and the artist's own unrelenting vocal performance engender a state of urgency and emergency:
It's the new national anthem
They tell you don't move and just put your hands up
I know what I do
I don't need your answers
Put a price on my head
I might throw a tantrum
– "National Anthem," DE'WAYNE
---
But the onslaught is only getting started: "Radio-Active" delivers a personal recounting of DE'WAYNE's own story and the his long road to the present, and the searing "I Know Something" asserts clarity and confidence through a dramatic, fast-paced tempest of sound.
"The song is just a reflection of my nature," DE'WAYNE says. "I find that most times before anything happens, like a big change, you personally have to embody that. Write it down or even say it out loud… and that's exactly what I'm doing on this record. Knowing something is coming or about to happen is very exciting especially when you're the first one that believes in it."
Everyday we caught up in problems
I'm a need revolver to solve'em
so I do the marathon with my hands tied
While I'm naked making, making big fire
i'm trying to die a legend
Micheal Jackson Jackson 5
Liberated young man
They won't keep my mouth wired
Everyday caught up in problems
middle finger HIGH 1312 till I die
I feel like a superhero
I got the chip on my shoulder
Cause I was a zero
Passing CD's out in the hallway
I caught the bus I had no fuss
This what I use to say
I say I know something that you don't know
Been through hell
How I'd come up afloat
I know something that you don't know
Run black man, better get that doe
I know something that you don't know
Came through stuntin' yeah I'm in my mode
I know something that you don't know
Run black man better get that doe
---
The beauty of STAINS (and, in turn, DE'WAYNE's) theatricality is an effortless blend of the serious and the tongue-in-cheek, the upbeat and the moody, the impassioned and the tempered. Whether he's decrying society's inequalities or recalling stories from youth – some fun, others painful – DE'WAYNE sings with uncompromising sincerity. The riotous "Walking to Work" and the charged "Super 8" may bookend the softer, more tender "Land of Snakes," but all three songs nevertheless work perfectly with each another.
Personal highlights abound for the artist, whose more recent album single "Perfume" featuring Waterparks' lead singer and rhythm guitarist Awsten Knight has been a hit at ALT radio, and is just on the verge of cresting one millions streams. "When I first listened to 'Perfume,' I was driving down the 101 actually crying because I knew it was the one that would break through to people and get played on the radio," DE'WAYNE recalls. "Literally two months later, I was on the same freeway screaming with my hands out the window when they introduced it on ALT NATION."
Every song off STAINS is packed with meaning and intent, which gives every track its special place for the artist. "They're all my babies, but 'Super 8,' 'Walking to Work,' and "Me Vs You' make me feel like a baddie!" he says, cracking a smile.
As a lyricist, DE'WAYNE once again refers back to "Radio-Active": "'I'm not blonde enough for rock n roll so I won't get no radio.' That line is just a sexy unapologetic bar to me! Makes me powerful AF, especially 'cause they play us on radio now!"
---
Radiant, raw, and radio-active, STAINS truly is a rock n' roll triumph.
The artist spills his soul in eleven tracks that tell his own personal story, while uplifting and energizing his audience through universal messages of limitless potential and dreams coming true. It's enthralling – a fiery, resonant collection whose thirst, raw passion, and compelling messages stick with us long after the music's over.
"I created this record like it was going to be my last," DE'WAYNE shares. "Every day I went to the studio to work on STAINS it was a lot of fun, but I was locked in… I knew this was my chance to step out on my own and truly put my best art forward. I wanna be here for a long time, and I hope people truly get that from my debut."
"I hope [listeners] understand that I put my all into this, and that you have to be completely fearless to go where you wanna go," he adds. "It's crazy to listen to it today and be like, 'Damn! I had a lot on my chest,' and this feels like diary entries that people can sing – and that's dope to me!"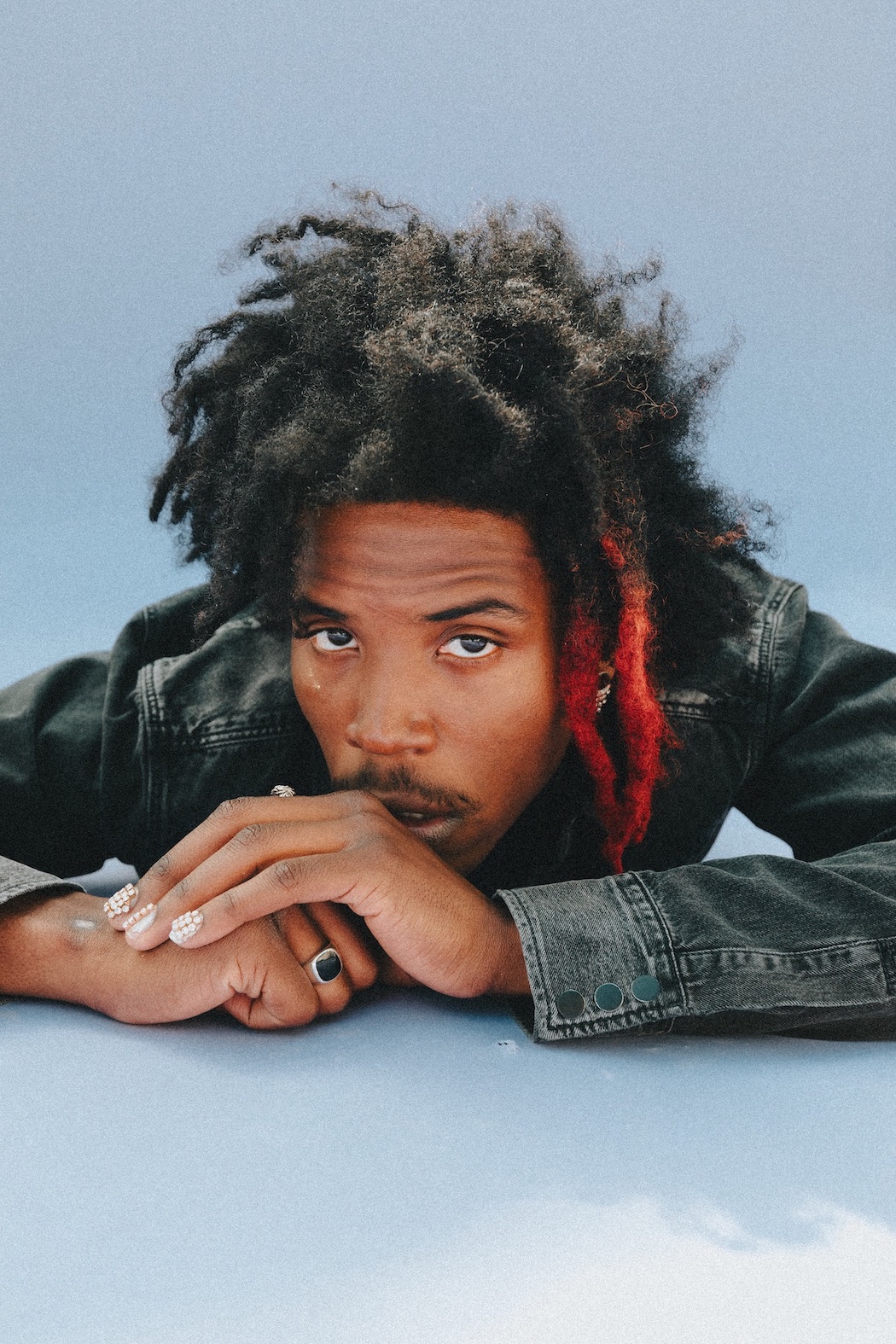 This is just the beginning, and DE'WAYNE's already shining like a star. Experience the full record via our below stream, and peek inside DE'WAYNE's STAINS with Atwood Magazine as the artist goes track-by-track through the music and lyrics of his debut album!
STAINS is out now via Hopeless Records
— —
Stream: 'STAINS' – DE'WAYNE
:: Inside STAINS ::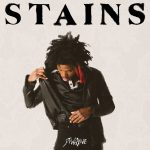 — —
National Anthem
I wanted the intro track to my debut to feel like someone was breaking free from what they ever knew. Complete liberation, and that's what this whole record is to me and definitely this song!
Radio-Active
On here I'm just talking about all the things that I've observed so far in my career. For example how there can be 30 artists that all look the same and can still exist but when a POC artist steps on to the music scene they have to damn near kill each other to be heard and get one of those spots! WE changing all that though!
I Know Something
This is literally me talking so much trash hahaha! Which I tend to do in records but it also is a manifestation song! I'm like I know you don't know this just yet but soon De'Wayne is gonna be everywhere and based on my art you know? Not on no BS.
Walking To Work
I worked jobs since I was kid so when I came to LA it wasn't weird for me to work gigs while I was pursuing music. I would have to walk 4 miles each way and just dream of all the things I was gonna do. I once played a big show and the next day some girls came in and were like you killed it last night. I gave them free pizzas.
Land Of Snakes
Oh LA this place kind of raised me. I truly became an adult here but it's no mystery it's a lot of terrible things that you can get caught into once you arrive. I was just reflecting on some of my changes that I've been through so far.
Super 8
This is a big big big ode to Iggy Pop and The Stooges (My Idols) I have no shame about that! I wanted to write a sexy song to my girl cause at the time I couldn't ask her to film a porno on a super 8 but the song helped 🙂
Money
The Red Line train in LA cost $1.75 and even though I was working two jobs at the time I couldn't afford it. I was just in a daze those first few years like working so much and also trying to sharpen my artistry. That's when I realized I would never chase money to get it and act up, it was more I just needed it to actually survive.
Stains
I mean there's so many songs on this album where I'm like yooooo listen to how good this is??? Just hear me out, this is banging hahaha! This is innovative! In all seriousness a few labels before Hopeless signed me and just couldn't understand what I was trying to do with my alternative approach. I used this song to say what I needed to say!
Perfume
Your classic love punk song right here featuring my brudda Awsten Knight. I was on my Joey Ramone vibe right here just going for a very simple story while making sure people knew every word was very damn real. (AS EVERY DE'WAYNE SONG IS) 🙂
Jungle
I mean come on! Look how far we've come and watch how far we'll go. That's my story in one bar! Very proud of this song.
Me Vs. You
I'm here to compete. That's all, this song represents that and once again I'm not ashamed about it. I want my art to reach far and wide and I'm working very hard to achieve that.
— —
— — — —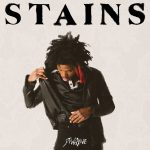 ? © Jordan Knight
:: Stream DE'WAYNE ::
---