Shannon Lay has always had an edge, but on 'Geist,' she harnesses her ability to write beyond just lo-fi punk or folk. With her first effort on Sub Pop, the singer/songwriter blossoms into a full-blown autumnal auteur.
Stream: 'Geist' – Shannon Lay
---
A clarity of self-inspection guides Geist.
Conceived during and constrained by quarantine, the onslaught of isolation began when Shannon Lay quit her former LA post-punk outfit, FEELS, and everything screeched to a halt. With sociability no longer an obligation, Lay spent the time focusing on things that brought happiness, things that imbued confidence and things that created a sense of place.
More than anything, this third solo record from Shannon Lay documents her continued transformation into a bona fide singer/songwriter.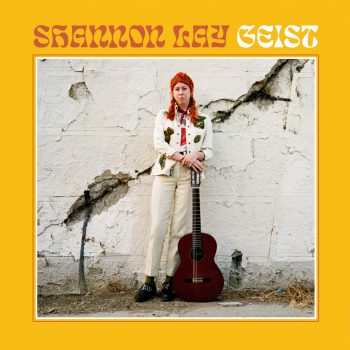 Lay's affinity for the gentlest bluegrass and proficiency as a producer have only improved. It sounds facetious, but honestly, the hardest achievement in art is linear improvement. So let's not call it linear, nor set her skills to graph or matrix (for the moment). Lay unveils a record aurally similar but palpably different from prior efforts.
Long from the quiet heartbreak of Living Water and the late summer meditations of August, Lay engages in autumnal folk for Geist.  Strings litter ears with the grace of falling foliole at times. During others, Lay cascades breathy zephyrs with rhinestone keys and brushes them together like a painter dusting the spray of an acrylic wave.
Working alone and then with Jarvis Tavinere, Lay patched together the bare bone skeletons of songs before jettisoning them off to collaborators like Ben Boye, Ty Segall, Sofia Arreguin and Aaron Otheim. Even Devin Hoff of Sharon Van Etten received material to work with remotely. The resulting polish, however, all showcase her focus: she guides the homespun harmonies, elegiac a cappella and pensive melodies that form both sides of the blackwater wax with a touch as deft as it is seasoned. Her collaborators, particularly Ben Boye, work as "dimension revealers" and textural adhesives that make ambient superlatives stick.
The presser talks up "the placeless and the ethereal," the "chasms of the present" and a "world populated by shadow selves, spiritual awakenings, deja vu, and past lives" in a mash-up of phantom buzzwords to prime those pleasantly bohemian hues and let them flow from pallet to canvas.
The reality, however, occurs in conversation. Lay exudes the quiet evolution of an introvert artist. She explains her pandemic experience in those terms; at first, life changed little—the quiet relief that the world required no social entanglement washes over—then the revelation crept in that the lone person you must accommodate is yourself. And Geist accommodates.
A CONVERSATION WITH SHANNON LAY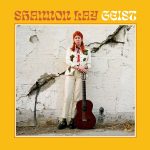 Atwood Magazine: Geist deals with the parts you have yourself you have yet to meet. What parts of yourself do you feel you acquainted yourself with during like your solo career?
Shannon Lay: I've been working on being a little more comfortable being vulnerable and in my everyday life, you know. It's funny because the music that I started to make on my own was cracked wide open and felt very sensitive and just raw in this way that I hadn't made music before. But in my personal life, I really didn't know how to express myself emotionally and so just kind of allowing myself to open up that box and go through things. The pandemic felt like if my mind was a house and I was cleaning it and looking at all the corners, finding all these things… and I started to become comfortable with having needs.
I think a lot of people you know, having any kind of need is very triggering for people and so for me like just kind of admitting that I needed a nice home, I needed to do my hair in the morning. Whatever it was [that] makes me feel good, I'm going to do it kind of thing. But it's been an amazing journey once you kind of start on that path of like being a little more aware of your mind and your reactions and responses and the way that you show up it, it transforms not only everything within you but everything outside of you too. It makes life a little bit easier to flow with.
You share a sonic space with Joni Mitchell and Laura Marling, two titans of the singer songwriter sphere. What about that song space really appeals to you?
Shannon Lay: I think I'm just now beginning to explore it a little more freely. Because even when I first started riding solo, like there was because of where I came from the punk rock scene. I always felt it needed to have like an edge or it needed to be tough or needed to be cool. You know, like, it kind of rubbed me the wrong way when someone would [say] "Oh, that was so beautiful." No—it's cool. Like, it's tough. I have an electric guitar, don't you see?
I just fully leaned into the fact that making beautiful music is one of my superpowers and I want to own it. The fact that it makes me uncomfortable probably means I need to lean even further into it, you know, so I feel like I'm just now starting to really be comfortable with existing in that realm and exploring a little bit more freely. I'm not trying to hone in on anyone else's frequency; I'm trying to hear mine more clearly.
When we spoke in Bordeaux you remarked on the ability for people to change their hats, change their style on a whim as sort of a hallmark of modern living. Which hat did you do you feel more comfortable under now? Polk or funk, or sorry, punk or folk?
Shannon Lay: Folk, definitely. I mean, I feel a little bit more chill. I've crossed the threshold into my 30s this last year, and it just feels much more calm than my 20s. I loved thrashing around on stage, and chances are I'll probably do it again. But for now, it feels really nice to just like, be a little bit on the cooler side of things.
I feel like folk is kind of a touchy. It's a touchy genre, because it's so ancient, you know, like, there's something about full that I don't even really fit in there because it has these really, really specific criteria that people hold it to. So I like the idea of being inspired by that and maybe creating like new branches of that vibe, kinda.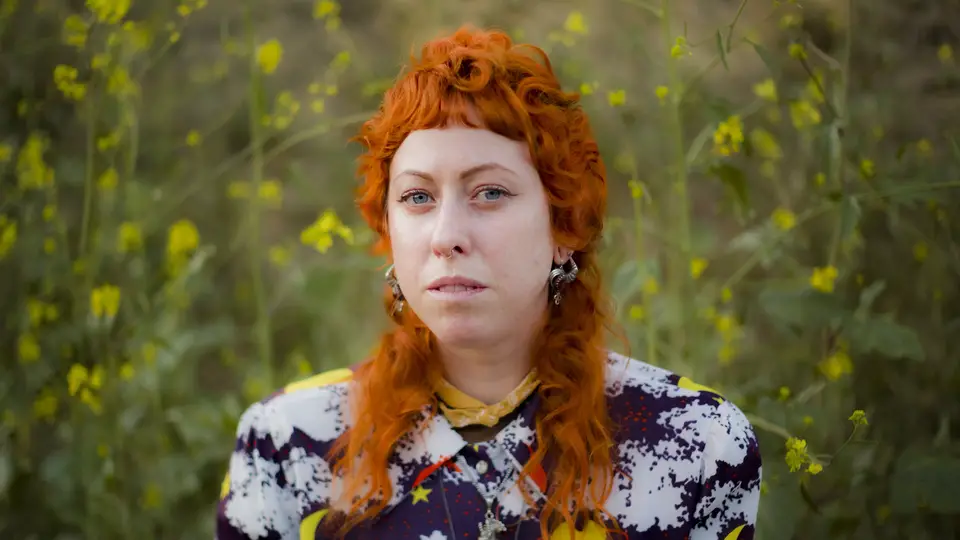 Opening with harmonious vocals and a keyboard trifle entering and exiting the mix, "Rare To Wake" is coated with finger-picking guitar and paced by a stand-up bass. The keyboard comes in on the left, the bass on the right and her voice ducks and weaves from channel to channel. The percussion doesn't even register until the three minute mark with a double clap expression and quick exit.
Sonic references in this record pull from a wide berth of Laurel Canyon and British singer-songwriters, intentionally or unintentional. "Awaken and Allow" witnesses Lay inverting the classic Sixties dream of escape to the Golden State. Inspired by Celtic folksongs and Anne Briggs compositions, Lay crafts a requiem for flight from increasingly hellish environs.
The album's eponymous cut works on a neo-folk axis. A walking melody and a step stair bass melody. Every once in a while it hops a step. For added dimensions, a Mellotron melody and trifling twinkle hide in the corners of the mix. It's probably the weakest production on the record, but in the same breath she improves immediately on record; "Untitled" employs a similar Mellotron mix and introduces a percussive ambient drumbeat, like the sound of hollow woodstrokes. Combined with the guitarwork and the song makes out like a combination of Brian Eno and Bert Jansch.
"Late Night" continues Lay's admiration for Seventies singer-songwriters of an unconventional nature. She clips the formerly whimsical and exploratory Syd Barret cut into a warm, chattel rendition replete with the words: "the way you kissed/ will always be a very special thing to me."
Transmuting the refrain into a multitrack harmony, the song emanates from every voice Lay possesses, both vocal and non-vocal, bounded and beyond the lyrics. Mirroring her sense of ease with this Barrett original, the cut's emotional climax blooms into a saccharine reflection, a Linklater-like quiet moment of lucidity.
But no song quite lusters like the Joni Mitchellian "Time's Arrow." It slips past on a berceuse composition, but because the songwriting up to this point bridged on the simple, this was the cut that was forgotten on first listen. Under the sanctuary of a scalp equipped with headphones, however, the three minute thirty second stretch augurs the album's strongest moment. Lay's breathy register lifts the spirit to the top of the hill, before rolling it back down on three slow pushes.
Time's arrow, arrow
Remember tomorrow
From here on in, it's nothing but a
Down hill run.
And just as the spirit plows the fallow, Lay lifts again with a triple-track vocal chorus. "Time's Arrow" becomes a mellifluous marvel; puissant treble transforms from lullaby into psalm. She says it all about what comes easy, but it seems simply unfair that quite everything on this record has counted more for a dream than an album.
---
Atwood Magazine: "Awaken and Allow" highlights your Irish roots. What about Irish folk music did you find most appealing and felt most applicable to this to this album?
Shannon Lay: It's funny, I haven't gotten into it as much as I'd like to but a friend of mine Devin Hoff put together a record of Anne Briggs covers and he had asked me to do one and it was so beautiful in the simplicity but the power that [Briggs'] music has. I think that's like the appeal for me. I was making mashed potatoes last night and I was like man I really know I'm Irish when I'm making making potatoes… and I felt the same way when I was doing the Anne Briggs cover, doing that a capella song. I'm only a second generation in the US from Ireland and I feel my heritage when I get close to that kind of thing.
You cover Syd Barrett's ''Late Night'' too. What was the impetus for choosing that song?
Shannon Lay: I love the like simultaneous innocence and maturity in that song. There's this strange wisdom inside of what seems to be the perspective of this smaller human or something, you know. He's singing from his inner child's perspective or something. It's a very weird song. And I love his version because it's just falling over itself the whole time.
Whenever I try and cover something it's all about if it's kind of easy off the bat; does it happen really organically that I can make it something else that it wants to be? It just came together so nicely.
Pink Floyd's like an institution but you go on Spotify, and Syd Barrett doesn't actually have that many listens. He's become esoteric now.
Shannon Lay: Yeah. And he's kind of infamous. You know, he was, he was a character.
Definitely, that just feels like every word that you could use to describe Syd Barrett would be an understatement.
Shannon Lay: Right. Right. (laughs)
You emphasize harmonies on this record, where you were using just your voice alone, right?
Shannon Lay: Yeah, I just really went for it.
What are you looking for in your harmonies?
Shannon Lay: I think it's just a matter of does it feel organic, is it happening easily? It's kind of the same thing with the covers like it just it's about experimentation. But also like you know, it's almost like when you're getting dressed and like you look in the mirror and you're like I have too much shit on and you just like take one thing off and you're like, "Oh perfect."
You'll notice that when things are working really well and clicking and it was cool because… I had so much fun doing the harmonies. No one was there to tell me to stop so I just went crazy and when we rerecorded everything I was nervous that I wasn't going to be able to recreate [them] because it was really just me like having so much fun on GarageBand.
I think I really got what I love out of the demos onto the re-recorded tracks and I just wanted it to feel so like sweet and soft and your ear and harmonies do that so beautifully. It's a lovely texture and a very cool skill that I wanted to explore a little bit more.
And while most of the guitarwork and seasoned accompaniments might follow the form of falling petioles on Geist, Lay still finds time to trade the sound of autumn in motion for a chance to summon the tide in her guitar and in her voice for not one, but two consecutive moments.
"Sure" finds a place between Lay's feeling guitar, breathy harmonies and another overcast string accompaniment to make for a wave-watcher opus. The guitar melody is produced to perfection: balanced on both bass and treble, bobbing on low body sounds and high strung twang.
Ty Segall skies as a seagull over "Shores." His electric piece soars the littoral at sunset, gazing upon a beachhead awash in humming notes, fiber strings and piano lights. The stand-up bass bounds. The keys track like a shooting star from ear to ear. Lay's acoustic rhythm guitar ripples with fingerpicking silver. Incarnate, she becomes Calypso in song.
Fingerpicking is a skill Lay only hinted at during he stay in FEELS. It's a skill she has expanded and refined over her solo career. However, Lay dances the nylon with poise, dedicated to a delicate, deliberate fingerwork rather than busting open scales and criss-crossing chords like the Knopflerite neophyte. Her virtuosity established with "Coast," now Lay sees the skill serve the song; "Shores" is not only an early highlight but a testament to the maturing artist.
As a shadowy northern neighbor, "Sure" and "Shores" recall the light shower of overcast coast. That's not just bluster: Lay returns to using the Pacific Ocean as the ultimate emotional metaphor on Geist. From the cycle of heartbreak ("Coast" on Living Water) to the epiphanous wavebreak ("Sea Come to Shore" on August) now she opines the ties that bind people to a place out of time. "Shore" counts for another lovesore she scores astride the seashore.
My pithy observations and prosaic bullshit aside, Lay establishes a phenomenal collection of songwriting.
It's not an epiphany, but a slow rumination on the nature of self. Lay's soft touch guides her guitar and quiet confidence informs her sparse production. What results is a refreshing folk and bluegrass record taking advantage in simplicity, crafting an American primitive sound measured in careful isolation for sublime combination. Whatever redundancies exist on this record are swept away, whatever lessons are centralized and amplified. Whatever wisdom is embroidered into observations.
So listen to this thing with headphones and listen deeply. Lay might just stitch gold into your heart strings.
Atwood Magazine: How has your finger picking style evolved? Were there any influences or moments where it clicked?
Shannon Lay: That was something super early on that I learned how to do. One of the first songs I brought to my guitar teachers was "Blackbird" by The Beatles. And I think that it came really naturally and I just love how well it stands on its own… and then with the nylon string it's just like this buttery goodness that happens with that. It's hard to hear every note but with the nylon strings, I felt like you could just really hear every single punch.
Recently I just rented a harp to try doing that because it felt like kind of a similar realm. I want to keep exploring that because it's probably my favorite thing to do. That and singing, you know.
But you pair these like finger picking runs with like little piano keyboard countermelodies provided by Sofia Aragon and Aaron Otheim on ''A Thread to Find,'' ''Sure,'' and ''Shores.''
Shannon Lay: Yeah. And Ben Boye did the keys.
Oh, gotcha, I didn't know that. How did you how did you meet Sophia Aragon and Aaron Otheim and Ben Boye?
Shannon Lay: Jarvis [Tavinere] was friends with [Aaron Otheim]. And at the very end we kind of just needed some finishing touches on on a few of the songs and so he came in and did just some like filling in. And then Sophia kind of did the same thing but in more of a twinkly sense.
Ben Boye was my main squeeze with the keys on this one. And he's credited on the record as dimension revealer because I feel like he just really cracked everything wide open… It felt so complete with what he felt it needed. And I was just so in love with the sounds that he picked and just all of the all of the crazy stuff he thought to do that I would have never even imagined. I trusted his intuition and he did not fail me at all.
— —
— — — —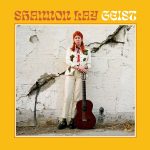 ? © Kai MacKnight
:: Stream Shannon Lay ::
---