Every Friday, Atwood Magazine's staff share what they've been listening to that week – a song, an album, an artist – whatever's been having an impact on them, in the moment. Here's this week's weekly roundup!
— — — —
— —
:: "Paper Rings" – Taylor Swift ::
Taylor Swift says she wrote "Paper Rings" with the idea of throwback sounds, and she's certainly caught my attention. The upbeat eighth track of Lover is an exuberant, unabashed celebration of love that casts away materiality in exchange for that deeper, meaningful connection.
Hand claps, "hey! / hoh! / huh!" gasps, finicky guitars and jumpy bass notes make for a giddy pop/rock track we truly would not have expected to find in Swift's repertoire just one year ago (since the release of "ME!" anything is possible). The sprightly jamboree of late-days Billy Joel springs forth in tandem with the rock n' roll pop of classic rock's Dire Straits. Equally palpable alongside these "throwback" tones is the dynamic punch of innumerable early aughts pop-rockers, thanks to a series of Swift's high-flying vocals speeding alongside a muted bass guitar. It's Swift outside the synth glitz and country twang, which is admittedly the reason I probably like this song so much.
I like shiny things, but I'd marry
you with paper rings
Uh huh, that's right
Darling, you're the one I want, and
I hate accidents except when
we went from friends to this
Uh huh, that's right
Darling, you're the one I want, and
Paper rings and picture frames and dirty dreams
Oh, you're the one I want
At this point, there's no question of Taylor Swift's ability to pen a catchy love song. What strikes me so is how she so seamlessly adapts to each situation — whether it's falling in love, to embracing it wholeheartedly (as in "Paper Rings"), to dwelling in the pit of heartbreak and despair. "Paper Rings" recognizes the moments that matter most in a relationship – and how these have nothing to do with what you have, and everything to do with who you spend your time with. It's refreshing to hear T-Swift connecting to something as basic and relatable as painting a room, reading a book, and sharing a bottle of wine. "Paper Rings" may not be the glamorous surprise #1 single off Lover, but for its grounded nature, rock sensibilities, and overall jovial attitude, it's certainly a hit in my book.
:: "Loose Lips" – Kimya Dawson ::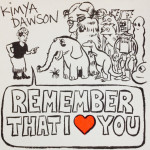 Because Juno is the greatest movie ever.  
Oh, I need to say more. Fine. It's lighthearted, fun, and a damn good time to sing along to. With quick lyrics, silly rhymes, and a political bent that seems quaint under our current situation, it's a great song to hum while lay in the sun. Add in an always-welcome "please don't kill yourself" message and a loosely strummed acoustic guitar and it's nigh on impossible to not have it on repeat. 
And also Juno. 
:: The R.a.n.T.S. Experiment – MK Zulu ::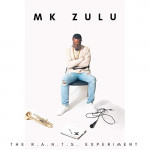 I've travelled the world at the Millenium Stage– Paraguayan harpists, Malian drummers, and Chinese dulcimer players are among the acts I've caught at this fantastic outlet for bubbling-under-mainstream artists at the Kennedy Center in Washington, DC. But staying local can have its thrills as well: on Wednesday, I caught this fine show by MK Zulu, a musician from nearby Prince George's County, and immediately followed his end-of-show advice to "check us out on Spotify!"
Released this past March, The R.a.n.T.S. Experiment is the latest catalogue entry for MK Zulu, whose name stands for "The Mortal Kombat of a Zulu." The album's lyrics bear considerably more attitude than did his toned-down-for-the-kids public performance at the Kennedy Center, as MK Zulu boasts "I shall rise and claim my throne as king" by means of three forms of musical expression: singing, rapping and trumpet-playing.
While some of the rhymes feel a little forced, there are indeed some clever ones here ("I am a prince, heir to the throne/ And among the sharks, I'm Megalodon!"). For the most part, the fusion of different genres works as well as it was intended. Check out the expertly-crafted "Nothing But Time (Remix)" for a high point in that regard, bolstered by the presence of Internet rapper Innanet James and Zulu's supporting ensemble, the Experience. 
:: i,i – Bon Iver ::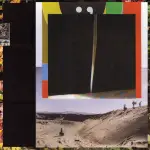 Like their indie-rock forefathers, Radiohead, Bon Iver thrive(s) on reinvention.  While being an outlet for Justin Vernon's pain has always been a constant, the band have eclipsed their legacy from the original depressed woodsman who wrote and recorded For Emma.  i,i makes the group's previous record 22, A Million seem like it was an awkward transitional piece rather than the inventive and original piece of folktronica that it seemed at the time.
This record sees the band finding a more conventional voice for the folk-electronic fusions that may have shocked fans on 22. The instrumentation of i,i often feels more organic than its predecessor. Electronics and natural instruments blend together smoothly, with occasional glitch effects for emphasis.  Tracks are often sweeping expanses of atmosphere, aided by synths and other inorganic sounds.  The record is often pleading for a change on both large scales and small ones.  Vernon sounds just as passionate on a rousing political song like "We" as he does on a hyper personal track like "Hey Ma."  While there is a lot of fear, pain, and loneliness throughout i,i, there is so much beauty like in "Holyfields:"
The dawn is rising
But the land ain't rising
No, no, no
Flash hope, pass the throw
While there is plenty of difficulty and sorrow in Vernon's music, it has always seemingly seemed to also appreciate beauty and hold onto hope.
:: "Shelter" – FINNEAS ::
After a string of ballads and songs about infatuation including "I Lost a Friend", "Angel", and "Claudia", FINNEAS is leaning heavily into high energy pop territory with new single "Shelter". Like most of FINNEAS' singles, it is cinematic and incredible to listen to, so meticulously produced that every listen comes with a new discovery. Much like the lustful "Heaven", "Shelter" talks about an intense romantic relationship, using the metaphor of their love becoming FINNEAS' home and safety. Everything FINNEAS touches (and writes, and produces) warrants a powerful listening experience, and "Shelter" is bound to be a hit. Along with the release of "Shelter", FINNEAS announced his debut EP, Blood Harmony, out October 4th and his first headline tour so it truly feels like Christmas. There are few artists today who are so uniquely talented, well-rounded, and skilled as FINNEAS, and every single he releases just reinforces it, it feels like a privilege to watch such an artist grow in real time. All that's left to do now is listen to his whole catalogue and learn all lyrics to his songs in preparation for the tour.
:: "Thru the Eyes of Ruby" – Smashing Pumpkins ::
I've never been much one for the Smashing Pumpkins. Grunge in my head was but three bands: Nirvana, Pearl Jam and Soundgarden. All else is grunge-adjacent But while trading barbs over bands with a couple coworkers. I've been debating the merits of Blur's "Song 2" over Oasis' "Supersonic" with one in particular, when in reality it doesn't matter; Britrock sucks, Scottish post-rock for life. But anyways, there we were, around closing time at the hardware depot and I posed the question to a super(visor): "Blur or Oasis?" He professed a bizarre and unreliable base to really critique or judge "proper" music, even said Led Zeppelin sucked because they were thieves (who wasn't circa 1968?)! But even I have to admit Lil Jon as the Sex Pistols of Southern hip hop is a hot take requiring some mitts. And while believing Sonic Youth is the one, true grunge band should be a standard epiphany for any alternative rock fan, it reopened how I consider all bands under the grunge nom: Smashing Pumpkins is no more grunge-adjacent then Pearl Jam (country grunge) or Soundgarden (sludge metal grunge) or Nirvana (punk grunge). And with that Melon Collie and the Infinite Sadness finally clicked; this is Billy Corgan, D'Arcy Wretzky, James Iha and Jimmy Chamberlin's stab at progressive grunge, the double record, corralled together by Flood in the producer's chair. My girlfriend said she couldn't see herself listening to the Pumpkins so obsessively, as I've had the disc spinning in my car for a week now, but I'm quite happy to keep plumbing away at every crevice of this record before moving on to Pisces Iscariot, Gish or Adore.
And in case you were wondering, the super chose Blur. 
— — — —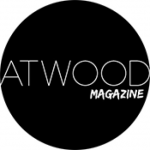 ---
:: This Week's Features ::