The mellow, baroque-flavored folk of Low Tide's "Whisper" is a chilling reflection of singer Eli Oberman's anxieties and queer desires.
Stream: "Whisper" – Low Tide
---
Music has been racing towards a new understanding of itself since the beginning of the 20th century: A more gender-inclusive conception that has chipped away at the heteronormative music continuum.
We might have lived in a world where music — punk, disco, rap, blues, jazz — has always contained queer music expressivity, yet there is something to be said that a number one single, even an album, can now contain multitudes of queer lyrics and be accepted, loved, and celebrated by millions of listeners. Of course, being queer in a heteronormative world comes with its complexities. Low Tide, the recording project of Eli Oberman, and Courtney Robbins, have plucked at those tangled experiences, ground them down with mortal and pestle, and produced a small masterpiece of sonic chemistry that is both within and beyond the beautiful vale of queerness.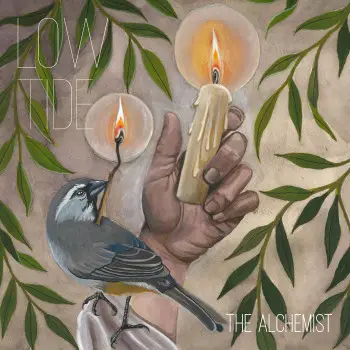 Howl through my walls at night
play the curtains wild
whip the waves to white
sweep the sand for miles and miles
What would it feel like to be
solid, and touched, and seen?
Whisper, wind
whisper, wind
whisper, wind, to me
Atwood Magazine is proud to be premiering "Whisper," Low Tide's first single off their debut, self-released album The Alchemist, out October 25th, 2019. "'Whisper' is a song about talking to the wind. There's so much there for me as a metaphor for the invisibility, loneliness and fraught relationship to embodiment that I feel as a non-binary trans person, and also just as a person in general," Eli Oberman tells Atwood Magazine. "This song really helped me find a way to voice that creatively, and helped me find my songwriting voice as well."
"Whisper," a song where opposites — the sacred and modern, Baroque and contemporary folk — embrace each other so flawlessly, is emblematic of how bridging the gap between distanced objects, people, and music is never a senseless act — only an opportunity to create something entirely new and beautiful.
Where is your breath, my love?
Trembling, tender, rough?
Filling the space between us?
The space, is closing up, closing
Whisper, to me
whisper to me
Low Tides' The Alchemist is independently out October 25th; stream "Whisper" exclusively on Atwood Magazine!
Stream: "Whisper" – Low Tide
— —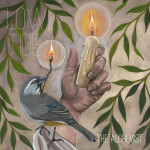 © Jeanette Sears