From The 1975, Janelle Monáe and Billie Eilish to boygenius, Hippo Campus and beyond, Atwood Magazine is proud to present our 2018 Songs of the Year!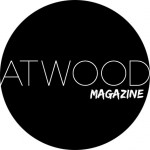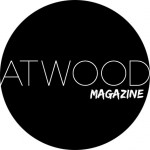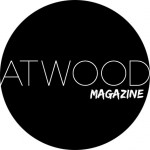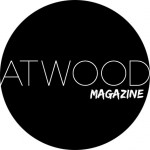 From all of us here at Atwood Magazine, we wish you a happy and healthy new year!
2018 has been, in a word, wild. If it felt busy, that's because it was jam-packed with more action than most of us could handle. From transcendent movie soundtracks to breakthrough debuts, surprise collaborations and highly-anticipated drops, this year has been a continuous whirlwind of excitement and energy. There was as much going on in the Top 40, as there was in underground and alternative circles.
We heard from Taylor Swift and Ariana Grande; from Janelle Monáe, Mitski, The 1975, and Father John Misty; from Leon Bridges, Jaden Smith, Lany, and so on. 2018 saw the debuts from artists like Black Honey, NoMBe, Mt. Joy, Cardi B and Snail Mail – all of whom have claimed their own special place in our hearts.
For so many of these artists, music is more than a mere means of self-expression; it is a vessel full of awesome potential. In 2017, it felt important to acknowledge and elevate those who use their art as a voice for the disenfranchised; the oppressed; the underrepresented; and the underprivileged. This year, we continue to celebrate those who speak for more than just themselves, while at the same time indulging in the familiar, timeless themes of love, loss, hope, change, and the never-ending pursuit of happiness.
As 2018 comes to a close and 2019 begins, our staff took a step back to honor the songs, artists, and albums that had the greatest impact on our lives. Without further ado, Atwood Magazine is proud to present our curated list of 2018's Songs of the Year, in no particular order. These are our favorites – the songs that influenced us the most. Join us in celebrating 2018's contributions to the music world!
Mitch Mosk, Editor-in-Chief, Atwood Magazine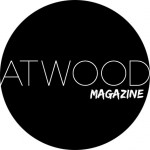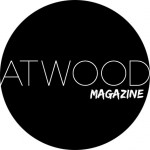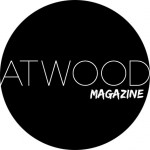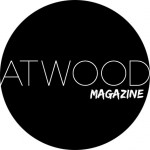 "It's Not Living (If It's Not With You)"
The 1975
The 1975 released five singles in advance of their third album A Brief Inquiry into Online Relationships, each one as exciting yet distinguished from the last. I embraced their maturity in the politically turbulent "Love It If We Made It," and I absolutely fell for the infectious beats of their catchy "TOOTIMETOOTIMETOOTIME;" yet it's the album's final single, "It's Not Living (If It's Not With You)," that's had me so speechless that I've to date yet to write about it, despite how much it resonates with me. I don't care that Matty Healy wrote it as an ode or confession to drugs; once art is out in the world, I stand steadfastly by the notion that it's in the eyes (and ears) of the beholder.
And all I do is sit and think about you
If I knew what you'd do
Collapse my veins wearing beautiful shoes
It's not living if it's not with you
All I do is sit and drink without you
If I choose then I lose
Distract my brain from the terrible news
It's not living if it's not with you
In this case, "It's Not Living (If It's Not With You)" is a stunning love song that rains sparkling light from the heavens. It's the complete submission of oneself to higher power – which, for me, comes in the form of my fiancée, and the love I have for her. This song captures that weight with grace, color, and majestic warmth. The 1975 blend strong gospel influences into their emphatic pop sounds, exploding with rich harmonies and catchy melodies that feel as familiar to the ears as love does to the heart. – Mitch Mosk
For one of the most talked about alt-indie bands out there right now, Hippo Campus deserves all the credit for maintaining such a signature sound without becoming repetitive. Their second album, Bambi, thankfully had just as much of Jake Luppen's voice as we're use to, but in new, spectacular ways. 'Doubt' starts like any other Hippo Campus song- with a catchy techno beat and lyrics you're immediately reading into. After the second verse the track breaks form and is suddenly crooning about love in such an unexpected way it's immediately stuck in your head. The tempo changes and changes again but is managed so expertly that it's easy to forget the oldest member of the band is just 24. – Audrey Steeves
I've been absolutely in love with Ruel's stunning EP opener since my very first listen. The incredibly talented Australian teenager begins his debut with "Younger," a heartwrenched tale of connection and disconnect, growth and change:
You and I used to walk the streets at night
Our parents didn't know, kept the TV going
And left on all the bedroom lights
And no, I haven't seen you since we lost all our innocence
You left me in the dark while you drink in the park
We'll never be the same again
At 26, I've had my share of lost friends; through distance, work, and lackluster efforts to mutually maintain our relationship, we've fallen out of touch – permanently. I've seen the same happen to those around me; it's a natural part of aging: None of us stays the same. I've always known that proximity breeds intimacy; that the more you put in, the more you get out of any endeavor, be it a relationship or otherwise. Ruel sings from a place of knowing, and of learning – it is as if "Younger" is his first encounter with one of these most bittersweet facts of life.
You and me were so, so close
And maybe that's what hurts the most
It's out of my hands, I've done what I can
So I just save my breath
Having established the depth of his relationship, Ruel tears himself apart in a breathtaking chorus:
Deep in my heart, I know that it's over
Deleted your number so I can't call you
Call you my brother, the way that we used to
When we were younger, younger
He draws us in through a dynamic fusion of pop, soul, and gospel influence; his voice is raw and raspy, yet full of vibrance. He croons tenderly over equally impassioned guitar licks that send deep shivers down the spine. The first day I heard "Younger," I must have played the song fifteen times over. It has an instantaneous intoxicating quality; it aches with sincere heartbreak that comes from a place of love, loss, nostalgia, and regret. Perhaps just as notable, this is only the beginning for young, fifteen-year-old Ruel. The Australian breakout has millions upon millions of streams – he's a veritable sensation – and he's got so many stories left to tell. It's artist like Ruel that keep every passing year exciting, because you truly never know what might happen within each twelve-month span. – Mitch Mosk
"Everything Apart"
Foxwarren
It's been a few years since Andy Shauf had released any new music, but 2018 marked a return with his side project, Foxwarren. The band, consisting of childhood friends, released "Everything Apart," and it made for one of the slyest tracks of the year. The bassline, the guitar melodies, and the percussion beat are sure to become iconic, creating this noir aroma that leaves listeners feeling slick as oil. When all of this is accompanied by Shauf's soft, almost mumbling voice, an iconic song is made. Foxwarren made a comeback nearly a decade in the making, and "Everything Apart" was the best possible track to announce their return. – Adrian Vargas
"Django Jane"
Janelle Monáe
I've long wished for more hip-hop from Janelle Monáe. On 2013's Electric Lady, snippets of her true skills as an emcee became very clear, and I've wanted more ever since. One of the first singles from this year's Dirty Computer, "Django Jane," is the first fully rapped song to come from the pop-R&B singer. Eschewing the old-school style many fans have come to expect from her, she's created a song that is a trap-based, conscious-flow-heavy call to arms. She sheds the skin of her alter-ego, Cindi, dubbing herself Django Jane – a variation of her real life nickname. She details her ascent to fame and artistry, raises up women of color, and puts down mansplainers all in the space of three minutes and 10 seconds. I would never say no to a full-on hip-hop album from Janelle – perhaps this is the beginning. – Mariel Fechik
It must be tough to be Joe Keery, not only has he lost the girl on Stranger Things, but now he's losing the girl on When I Think of You in a Castle, the debut record for his band, Post Animal. And he can't even tour with the rest of the group due to filming obligations. What a damn pity, so palpable as Andy Dalton backs him up while they butter up the rising guitar stomp, the ka-thunka-thunk drums of a chitty-chitty bang-bang cut detailing the hamfisted attempts to make contact with the girl at the party. Which girl? Well the only girl that matters of course, as he sings, "I can't tell this girl what's on my mind/ And it seems it's getting closer all the time"—the poor boy, he'll make you want to scream—and that's just what you'll do: "cause I went to a party and I left my pretty baby with RA-A-ALPHIE/, BA-BY and now I'm alone." Oh hell, the words might be a garbled, burbling broth up to this point, but I defy you not to scream Ralphie's misbegotten name at the top of your lungs as you ride down the highway. And sometimes a cut of year just needs to do that; it just needs to be the roadtripper's delight, the car karaoke champion, the crowning gem on the summer mixtape. So I've got my fighter—a rabid band of nerds, all gauche and all ready to pounce—have you got yours? – Ben Niesen
"Donnie Darko"
Let's Eat Grandma
The whole of Let's Eat Grandma's second album I'm All Ears is a wonderful dive into all facets of the progressive pop experience, but no other track encapsulates this spirit as much as the 11-minute long album closer "Donnie Darko". It's indulgent in the best way, assertive, confident, and an absolute banger. The song's main riff, introduced at the start, hypnotises you, and give you something to hold on to in all its different iterations. The lyrics are weirdly breathtaking, and you find yourself repeating the lines, "I saw you in the yellow pages/ I just looked at it to pass the time/ In my self-alienating phases I play a rough game to win, to win / Of being things that I can't be" with a timid passion. As with most of the best songs, the only real way to experience it is live, and Jenny Hollingworth and Rosa Walton do not disappoint in "Donnie Darko"'s delivery, despite the song's length. At the end of it, the whole crowd is dancing in unison, like we chose to come to a club instead of a concert. It's one of the most ambitious and impressive tracks I heard this year, and I'm really looking forward to hearing it live again in April during Let's Eat Grandma's US tour. – Nicole Almeida
"San Luis"
Gregory Alan Isakov
"I'm a ghost of you, you're a ghost of me; a bird's-eye view of San Luis." Gregory Alan Isakov's words float upon the air like a whisper on the wind, gliding with a gentle sadness. "San Luis" is not necessarily the big hit off Isakov's fourth album Evening Machines, but it's my absolute favorite. An aural candle casting its nighttime glow, "San Luis" is a light, heartfelt ode to a time in one's life that was never meant to last. Isakov opens the song with the question, "weightlessness, no gravity; were we somewhere in-between?" An end, before we've even started – or so it seems. The deeper one dives into "San Luis," the deeper our uncertainty grows. We ourselves are transient beings, existing in-between our own birth and ultimate demise; we are only here for some unknown stretch of time. Perhaps "San Luis" isn't a breakup at all; it could just be a momentary existential crisis.
cutting through the avenues
i'd always find my way to you
beside the hook, the hammer lies
fumbling round in the smoke
spending time chasing ghosts
hold me down, hold me down, child
hold me down, hold me down, child
Isakov himself doesn't know what his songs always mean; "he knows as little about them as the next person." I love "San Luis" because of its open invitation to dance in the half-light; it beckons us forth, into a hazy gray space best known as the glass-half-X zone. "San Luis" is simultaneously bittersweet and hopeful; we get what we want out of it, because it provides what we need at the time. – Mitch Mosk
The first time I heard this song, I texted most of my friends with a link to it, and the words "this is one of the most heartbreaking songs I've ever heard". Katie Munshaw's soft and melodic voice invites you into her world and allow you to perfectly experience her pain. Like all of Dizzy's songs, "Joshua" is atmospheric and enthralling, but its real triumph lies in its lyrics, which are poignant, raw, and beautiful. The whole song deserves to be written out here, but here's a small taste of these wonderful words: "Too naive to believe/ His glow was all but fire/ Too cold to get close to/ So I loved him through the wires", "There's a bitterness and a mellow sting/ It was always in vain". This is truly one of the most instantly moving and beautiful songs I've heard in a while, and it still gets me after hundreds of listens. – Nicole Almeida
"All the Stars"
Kendrick Lamar & SZA
Kendrick Lamar and SZA had played off each other's styles before on songs like "Doves in the Wind" and "u," but their in-the-studio chemistry shone more dazzlingly than ever before on "All the Stars." On a record stacked full of highlights, this one emerged as the most empowering and grandiose song of the whole Black Panther soundtrack. – Josh Weiner
Of all the spinoff genres EDM has created in the last few years, Oliver Tree still feels like he's in a league of his own. "Alien Boy" kicks off his first EP of the same name, and brings the talents of a vocalist, DJ and producer all from the wildly creative mind of Oliver Tree. Rarely will you find such well integrated influences from hip hop, R&B and indie EDM in a narrative song, but 'Alien Boy' soars without pigeonholing itself into any one genre. To top it all off, the video, like all of Tree's videos, captures his ridiculously fascinating but deeply funny satirization of his own music. – Audrey Steeves
"What If I Told You"
Gabriel Kahane
On Gabriel Kahane's Book of Travelers, which is full of beautiful, personal songs gleaned from Kahane's conversations with fellow passengers on a cross-country Amtrak directly after Election Day in 2016, there is a quiet song called "What If I Told You." It is the near-verbatim telling of a conversation Kahane had with a black woman named Monica, who was traveling south for a funeral. Her two sons implored her to take the train, as they were frightened of her driving through the American South by herself. The song is haunting, uncomfortable, and sung without ego. Kahane does not allow himself to insert even his own responses to Monica into the lyrics, allowing her words to speak for themselves. Perhaps the most jarring line in the entire song comes near the end, where Monica says:
And if I told you all of that,
Maybe you would understand
Why I have limited sympathy
For your desire to know the suffering
Of the working white man.
The entire album is a strunning tribute to a country in the midst of major upset, and this song speaks deeply to the fractured nature of race relations in the US. It's a dark reminder of where we are as a nation, and while it may be one of the quietest songs of the year, I believe it's one of the most important. – Mariel Fechik
"The Prawn Song"
SUPERORGANISM
What's not to love about the quirky, monotoned vocals of Orono Noguchi? Backed by a 7 piece band that uses everything imaginable to create their unique sound. It's hard not to get up and dance when listening to any of their songs but it's especially hard when it comes to "The Prawn Song". One listen and you'll find yourself standing on your counter tops screaming into a wooden spoon microphone: "I'm happy just being a prawn!" because let's face it, life is much better as a prawn. – Carolyn Fasone
There is a warmth attached to Lucy Dacus' voice that is wholly her own. Even when singing of the unpleasantries of life, listeners would find it hard to not fall in love with the vocal work. This is the case with "Night Shift," a track that opens with a vivid and slightly horrifying visual. The story presented in the song brings up feelings of doubt, hatred, apathy, and hurt. Dacus pours her heart out with each lyric sung, making precise emotional jabs that sing in the most gorgeous of ways. There is a decadence to the pain behind her words, and towards the track's end, as she begins to bellow out beautifully, one would be hard-pressed not to be left speechless. No track this year has come close to the weight this remarkable, pain-tinged song has, making it one that stands above the rest. – Adrian Vargas
"when the party's over"
Billie Eilish
"when the party's over" is delightfully unsettling. As if locked in a small reverberating space, the soft whispers of harmony, fleeting riffs, rattling chains and warped sounds are inescapable and haunting. The track is nuanced– it unravels itself more and more each time you are exposed to it. The simple melody climbs with each confidently declarative verse— Don't you know too much already, I'll only hurt you if you let me— and melodically falls slowly from grace with the confessional repetition of the bridge and chorus—Quiet when I'm coming home and I'm on my own, I could lie and say I like it like that like it like that. "when the party's over" maintains a hush-like tone while communicating the pain of the loudest scream highlighting Billie's ability to show restraint and vulnerability simultaneously. – Coco Rich
"thank u, next"
Ariana Grande
Only a few months after the release of her fourth full-length album, Sweetener, pop queen Ariana Grande released "thank u, next," an anthem dedicated to her exes and thanking them for teaching her life lessons. Grande shocked listeners with lyrics addressing her well-known exes such as Big Sean and Pete Davidson, but refrained from making the song a "diss track" by focusing on the theme of growth and self-love. Though Grande is well known for her impeccable vocal range and singing capabilities, "thank u, next" earned praise for its simple yet very effective message. The song and its lyrics quickly became an internet sensation over a few weeks and became even more popular when she released the highly anticipated music video. The video features scenes from four iconic chick-flick movies — Mean Girls, Bring it On, 13 Going on 30, and Legally Blonde — movies where all the main characters must go through a tough break up in order to learn how to move on and better themselves, which is something Grande wants us all to do. Though this single was released towards the end of 2018, it quickly took over mainstream media and became a hit in a short amount of time. – Caitlin Ison
With the release of their debut EP as a supergroup, Julien Baker, Phoebe Bridgers, and Lucy Dacus have crossed over from respectable indie solo acts to genuine rock torchbearers. The closing song on the eponymous boygenius EP is simplicity at it's most forceful. With each singer taking on a verse and joining together for a harmonized, rich chorus, it's like a posse-track of sad singer-songwriters. The ever quotable track is loaded with quips delivered by their sweet vocalists minimally with a fullness that will force you to just sit and think for hours after it ends. – James Crowley
"Version of Me" whispers in your ear and keeps you close. Kimbra creates a spatial environment with her sound. Like a broken orchestra, each instrumental section– distorted violins, a muted piano and droning, didgeridoo-esque sounds– undulate dynamically cycling through moments of spotlighted sound that suddenly appear and then disappear into silence. As the lyrics beg for the lover to stay, promising a change of self to remedy an injured relationship, they also acknowledge the hopelessness and foolishness of trying to heal something irreparable— I'm damned if I'm true and I'm damned if I'm lying. Kimbra's vocal intensity swells throughout the entirety of the track supporting the lyrics by communicating defeat at moments and a desperate hopefulness in others. "Version of Me" attempts to trap the lover, but ultimately traps the listener in the mesmerizing spell of an environment Kimbra manages to create through sound. – Coco Rich
Rewind to the first half of the year and an artist that caught my attention. Aisha Badru demonstrates the personal power that music can have, her songwriting used as a way of vocalising things she would otherwise be too afraid to communicate. A bridging between introversion and confident expressiveness. The writing and performing becomes a type of armour, a new lease of life, a way of feeling in control, and with her single "Bridges," off the debut album Pendulum, you can feel the emotion. The breathy vocals and whirl of electronic folkiness are tear-jerking but also poignant as she sings,
I travelled long and I travelled far
Then deep in the dark
I followed a spark
And it led straight to your heart
before picturesque metaphors about overcoming obstacles. They refer to a romantic relationship but could also relate to life in general, the honesty seemingly conveyed by Badru bringing a reassurance to those challenges. – Francesca Rose
I like it when the unexpected suddenly appears, like Laura Marling's collaborative project with Mike Lindsay. LUMP released "Late To The Flight", an atmospheric track in which Lindsay's layered production forms a pathway for Marling's vocals to weightlessly guide us, in May and it was soon followed by their self-titled LP. "Late To The Flight"  focuses on lucid dreaming and being trapped in a public persona, fitting within the album's broader concept of surrealism. Short strums of guitar act like stepping stone clouds, Marling's deepness (in comparison to the range in the other tracks) alluring. It's the LUMP creation I replayed the most and I distinctly remember listening to it one mid summer's evening when it was pouring down with rain and thundering, the refreshing scent of a minor storm trailing through my open bedroom window. Bliss. – Francesca Rose
SAKIMA has established himself as an authority on emotive stories of queer love and sex in R&B electronic pop through his rapidly growing, envelope pushing catalog. His single "Show Me" is a sensitive exploration of a hookup without expectation but plenty of warmth nonetheless. With lyrics like, "I don't want to hear you say that it's love / I just need you to show me" and "Your body sings and my body listens," the themes of a one night stand guided purely by body language and attraction are clear. SAKIMA's delicate vocals wrapped in warm synths and cozy beats create a beautifully romantic and sensual soundscape. "Show Me" is yet another example of SAKIMA's ability to push sexual LGBTQ themes into the conversation. Deftly produced and gorgeously crafted from lyrics to execution, it's easily one of the sexiest songs of the year. – Alex Killian
The king and co-inventor of the Midi Fighter 64, Shawn Wasabi is known for his sugary beats and happy tunes produced on his custom drumming machine. "Mango Love" is his latest single, featuring vocals by SATICA. The bouncy beats and bubbly synths lay a playful groundwork for SATICA's vocal work on the succulent track. Lighthearted and coy, it's the perfect song for a summer fling or tropical crush with lyrics that start: "You make me soft / You make me juicy / You make me wet and sweet." Touting the Shawn Wasabi trademark of fun, summery beats with a hint of spice, "Mango Love" is proof that he'll soon be making even bigger waves.  – Alex Killian
In July, Brooklyn-based rapper Medhane dropped his debut tape Ba Suba, Ak Jamm, a compelling collection of six murky rap tracks spanning a range of surreal styles. Its lead single, "Garden", was produced by DJ Blackpower (aka rapper MIKE), and it juggles suffocatingly dim ideas with exceptional frankness. The sedated bliss that Medhane conjures even in its opening seconds is contagious. Over a growling, muted bass and entrancing keyboard melody, he manifests his world for listeners in two bars:
Overworked and underpaid
Tryna get me something made
Medhane starts out the song's sole verse with slow, meditative spurts of words, his thick accent enabling him to rhyme dissimilar words. In the core of the verse, though, he erupts into an endless stream of bars, many of which are understated, rapid triplets. His consistent monotone suits the unfeigned themes of struggling and hustling to carve out a life, though it strategically masks the lyrical acrobatics on display, embedding them deep within his aloof flow:
Funny how this shit just jumped on my plate
Swear I woke up grown, stuck by my lone
In the land of the free, looking for a little meaning
I ain't see the precinct, but my bro did
And what my role is, gotta play your part
As is common for projects by [sLUms]. members and associates, Medhane's music is in many ways buoyant in spite of the darkness of his subject matter. The contrast between the majestic beat's distorted low end and its rich keyboard loop certainly contributes to this sense. His lyrics, too, have an unusual ability to transmit light through the dark:
Dreams close but they far (yea they far)
Felt the woe in the morn, hoping for more
Said my soul was the cause
I'mma grow from the losses
Often, this duality stems just as much from the people in his lift as it does from Medhane personally. He praises their loyalty and support in some of his most intimate bars yet:
Counting on my karma, be the thing that get me through
Fighting with these demons, but my brothers with me too
Traded in them scraps for a bigger piece to chew
Your closed eyes ain't gon' never see the truth
I remember coming home on the 52
Wishing for some loot, just to cop some food,
but Auntie had it in the fridge for me
Once the song gets stuck in your head, it'll be worth checking out the music video as well—its grainy, treated footage of Medhane walking around New York and rapping the song is mesmerizing. A superimposed puppet Medhane dances around on the screen, accentuating the stark contrast between the man and the performer. – Devin Stuzin
"Don't Forget About Me"
Noname
Fifties serials, D'Angelo and fake tits don't really have much to talk about, it's true, but on Noname's centerpiece cut from Room 25, she makes the links intricate, chains them together intimate—just as her voice, whisperapping in your ear and cracking an egg over your head and then creeping on your neck, she's ASMR— she floats them together like smoke ring halos, and then clears them with one syllable-arrows: "whoa." She's a fan of where she is; Inglewood is the home of the biz, where self-worth is found under the knife, where "Telefone" saved everything but her life. "Don't Forget About Me" denotes these:  struggles to pay bills all the while singing "I know my body's fragile, know it's made from clay, but if I have to go, I pray my soul is eternal." And maybe's it's because every ex-Catholic feels haunted some days, and maybe it's because Noname just cuts like a knife, but the acerbic millennial is letting you know there's always something for believing. Because it's the lo-fi topical, tropical and musical spray that really sinks in, rubber bullet simalcrums bleeding together Lauryn Hill and Common comparisons. Nah, that's no deeper than skin, she's different—a true latter-day Soulquarian. Phoelix, Saba , Smino, Ness, Lenae and Benjamin Earl Turner are all features, but on "Don't Forget About Me" it's all Noname spitting her game, paging .Paak for the future, because now Chicago is in her past. – Ben Niesen
"The Boy Considers His Haircut"
Spanish Love Songs
One of the year's breakout albums came from LA's Spanish Love Songs with Schmaltz.  The best song from that album was the punchy and emotional "The Boy Considers His Haircut."  Songwriter Dylan Slocum wrestles with aging and still struggling as a musician. "Haircut" manages to be sort of funny while also being incredibly sincere.  The opening line is "My dad says that I'd probably have more fans if I could learn to sing about some happier shit."  It's brutally honest, but it's also relatable and funny to anyone that's pursued any creative medium.  The song's bridge serves a similar punch as Slocum laments:
Well, I want to wake up and maybe be better
I want to come through and not be second guessed
I want to find the money to fix my nose
And learn to sing without pacing
I don't want to be depressed
I want to find a haircut that fits me
That hasn't been stolen by Nazis
I'll settle for some rest, I want to move on
It's self-aware enough to be funny, but emotive enough to knock the wind out of you. – James Crowley
"Hey Mama"
Nathaniel Rateliff
Nathaniel Rateliff and The Night Sweat's meteoric rise over the last three years stems from two things. The first is the band's distinctive, earnest sound. The second? Rateliff writes lyrics that are so insanely personal and real — it's impressive that this universal appeal he has stems from writing that feels like it's ripped from his diary. With a simple acoustic progression and a trademark growl, they did this again on "Hey Mama." A retelling of a difficult conversation between a concerned mother and her struggling son, it's hard not to relate to the tension of the conversation, the obvious closeness of the two, or the weariness of the hustling child. The final fist between the listener's eyes, if this song needed one, has to be the mother's advice itself: "You ain't gone far enough to say, 'At least I tried.'" A song for the struggling, the tired, and the concerned a like. – Oliver Crook
"Better Not"
Louis The Child feat. Wafia
Young and hustling producers, Freddy Kennett and Robby Hauldren, are the minds behind EDM's most promising act, Louis The Child. Their circle of close collaborators have produced some incredible songs, but the standout collab – and therefore, the song of 2018 – goes to the Wafia-featuring summer jam "Better Not." From the get go, you can just tell it's going to be a big song. It's an uplifting anthem about true love, and the feeling it creates is something very refreshing and infectious. It is airy and swirly throughout the verses, with a bouncy chorus after the drop, a perfect concoction for the youth. The song emits a kind of warmth that just seems to lend itself to bright and cheerful visuals. Lucky for LTC fans, both the music video and the live rendition of this song are packed with incandescent colors and motions. Be sure to add this one to your playlist of road trip tunes, shower songs, and party bops, because it's an easy favorite in all scenarios and a guaranteed mood booster. – Ethan Germann
"Afterlife 2"
Kitten Forever
Kitten Forever have somehow managed to make a punk song catchy. Listen once and it just might get stuck in your head the entire day. This is the first song I heard from the band that made me fall head over heels for the three piece all female punk band. It's a song about heartbreak, frustration, anger, but it will make you want to get up and dance, screaming "And you don't even know your own fucking name / And you don't even know your own fucking games." – Carolyn Fasone
Although not released this year, I believe it's fair to say that this classic has been a defining track of 2018. With the release of the mildly acclaimed biopic, "Bohemian Rhapsody" has received a rebirth of sorts with an entire new generation discovering the wonder and boldness of Queen's sound. Perhaps one of the most complex and intricate arrangements as history, the audacious levels of experimentation in the track still stun audiences to this day. The five minute epic has soared up the charts and found its way back to every club, pub and party playlist making it a staple in my 2018 soundtrack. That said, it would be unfair to fellow 2018 releases to be compared to this monumental track, so here are a few honourable mentions for 2018: Ariana Grande – "thank u, next," Gorillaz – "Tranz," and Death Cab for Cutie – "Gold Rush." – Christine Costello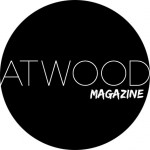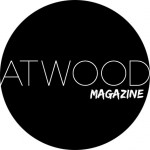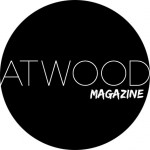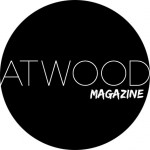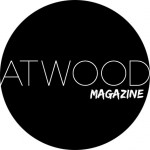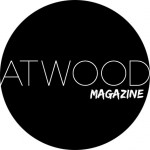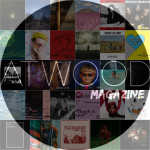 ---