Atwood Magazine's writers debate Dua Lipa's sophomore album Future Nostalgia, her evolution as an artist, and what it means to live with this album during quarantine season.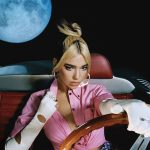 — —
One hit song does not make a hit artist, but in the case of Dua Lipa, "New Rules" only showed the world what we already knew she was capable of. At the time of the release of her self-titled debut album, Dua Lipa was a fully-blown pop star, ready for the spotlight, looking for the perfect stage. And then she got it.
"New Rules" projected Lipa into worldwide, overnight success, guaranteeing her astronomical streaming numbers, a ton of broken records, incredible partnerships with the likes of Calvin Harris, Mark Ronson, and BLACKPINK, and two Grammy awards, including the coveted Best New Artist.
Fast forward a year plus a few months, and Dua Lipa has returned with her disco-inflected, unapologetic, and undeniable second album, Future Nostalgia – released during a global pandemic, when most of the world is on lockdown in their own homes and can't give the album the club treatment it begs for and deserves. Below, a few of Atwood Magazine's writers debate Future Nostalgia, Dua Lipa's evolution as an artist, and what it means to live with this album during quarantine season.
---
Starting things off: What is your favorite song off Future Nostalgia?
Lexi Lane: I know "Break My Heart" is the latest single, but it's a great song.
Josh Weiner: "Physical." Her most exciting song ever.
Baylee Less: Definitely, "Levitating." I adore her quick-paced vocals and starry aura to the song.
Shayna Chabrow: "Love Again." The interpretation of White Town's "My Woman" sample is used so incredibly well.
Nicole Almeida: I love "Pretty Please" and "Hallucinate." I love the change of pace and sultry atmosphere of "Pretty Please", and "Hallucinate" has such a great energy to it. These two songs are on my mind all day. But I'm also absolutely addicted to all the singles, which I've incessantly listened to on repeat.
As a counterpoint, what is your least favorite song?
Lexi: "Cool"
Josh: None; I like em all.
Baylee: "Boys Will Be Boys." I don't think the melody matches the verses.
Shayna: The message behind "Boys Will Be Boys" is strong but its tone doesn't fit well with the rest of the album.
Nicole: Just like Josh, I love every single one.
What do you think about the album title? What does 'future nostalgia' mean to you after having listened to the album?
Lexi: I think it's a fitting title. It takes old school musical influences, comparative to the '70s or '80s, but adjusted for 2020 audiences. I would put Doja Cat's single "Say So" in the same category as Future Nostalgia.
Josh: It reminds me of Sia's "Nostalgia for the Future" tour in 2016. Yes, it's an oxymoron, but it's also an indication of the type of trailblazing music we might all be *nostalgic for* some time in the future.
Baylee: I really love the opposing forces of the title. It's similar to Kesha's "Hymn" released last year; a yearning for spirituality, but staunch opposition to traditional religious methods. Future Nostalgia feels 80's and disco, yet electric and spacey. Furthermore, most of Dua Lipa's language emits other worldly flavors and futuristic metaphors especially in "Levitating" and "Hallucinate." Her mindset was definitely drawn to the stars and moons for this work, which for many others future is sometimes interchangeable with images of space travel, contact, or more.
Alternatively, I feel that it represents a sentimental attraction to the unknown and to the dreams of the future. Presently, Dua Lipa thinks about what and how future sounds will make us laugh, cry, think, and dance.
Shayna: I love the album title. Future Nostalgia takes influence from '70s Disco, '80s Prince driven basslines, and mid '90s to early 2000s UK dance pop music inspired by Kylie Minogue, Spice Girls, and even S Club 7 and combines it with electric soundscapes that give it the same futuristic feel as Daft Punk songs.
Nicole: I'm not sure I fully understand the meaning of future nostalgia – it's a contradiction, but these words go so well together and the meaning of it also seems so intuitive. To me, future nostalgia means bringing sounds and influences of the past into the present and creating something that will shape our future – which I truly hope Future Nostalgia will do.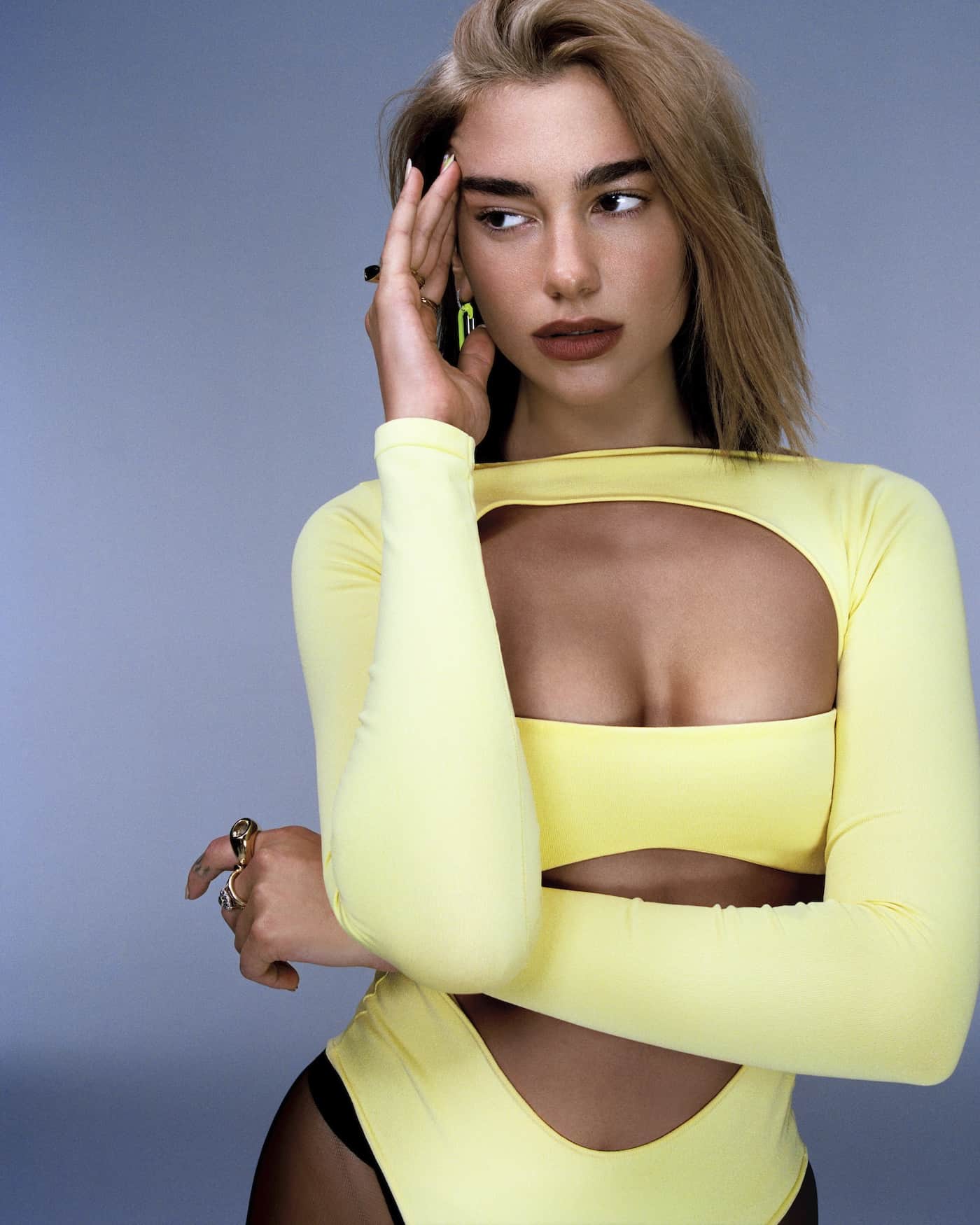 Do you think singles "Don't Start Now," "Physical," and "Break My Heart" were good choices? Which song do you hope is or would be a single?
Lexi: "Boys Will Be Boys" on mainstream pop radio. Yes.
Josh: "Don't Start Now" was definitely a smart choice for a lead single and, indeed, has become her most successful one ever. "Physical" and "Break My Heart" are also great songs and, although they've only been mildly successful as singles thus far, will hopefully do better now that the accompanying album has been released. Just about every song here has hit single potential– I'll put my money on "Future Nostalgia," as it's super-danceable and most title tracks wind up getting released as singles, anyways
Baylee: All three were the smartest of choices. Each track emits its own unique, intoxicating energy and could only thrill listeners for a full-length release.
I agree with Josh on "Future Nostalgia" slaying the radio charts. That track showcases the best of Dua Lipa from unapologetic female power to hip-shaking electronic beats. "Pretty Please" also stands as another sultry, hyped pop number undoubtedly deserving of a single slot.
Shayna: All three songs were great choices. "Don't Start Now" picked up where Lipa's biggest single "New Rules" left off, the latter being the stage of a breakup where you're still putting yourself back together and the former having completely moved on. Since "Future Nostalgia" was released directly after "Don't Start Now" as a promotional single, I don't see it coming back as a regular single. As fun as it is, it hasn't caught on quite like the other singles and its chorus isn't as naturally catchy as other tracks like "Levitating" and "Pretty Please." I wouldn't be surprised if she does the same thing Kacey Musgraves did with Golden Hour and chooses the album's last and slowest song, "Boys Will Be Boys," as the final single.
Nicole: The singles absolutely smashed. They're infectious and communicate Lipa's personality so well. I truly hope "Hallucinate" becomes a single, driving to it must be so cathartic, and it deserves as much attention as it can get.
Compare Future Nostalgia to Dua Lipa's self-titled debut – in terms of sound, what do you think has changed? How do you see Dua Lipa presenting herself as an artist on Dua Lipa vs Future Nostalgia?
Baylee: Lyrically, I think Dua Lipa evolved from her debut to now. Her descriptions are more metaphorical, visual, and wicked quick. Future Nostalgia also functions as a full-work better than Dua Lipa; both melodious and emotional themes are carried from beginning to end, whereas her debut didn't accomplish this feat as flawlessly. In terms or sound, her sleek pop style transferred, but with a disco and funk edge – an intentional modification, and a brilliant one.
Josh – It's been a while since I listened to Dua Lipa all the way through, but my general impression is that she spent her first album figuring out her own style and image (as newcomer artists tend to do) and has settled on it for good on Future Nostalgia. She's assertive, not afraid to talk trash, and loves some of that that pop-infused disco.
Nicole: The success Lipa had with her debut, and especially "New Rules," was unprecedented. Thankfully she has the talent and strength to make sure she isn't a one-hit wonder, and with Future Nostalgia Lipa is more confident than ever. Her artistic vision is so refined, and the sound is so much more cohesive. I loved her debut album, but Future Nostalgia is Dua Lipa at her best so far. If anyone ever doubted her, Future Nostalgia is a metaphorical slap on the face.
On her debut album, Dua Lipa sang about women's empowerment – specifically sexual empowerment and lead in relationships (E.g. "New Rules", "IDGAF"). Do these themes continue, change, or disappear in Future Nostalgia?
Josh: They very much continue. Lead single "Don't Start Now" was the earliest indication that those same themes would be revisited on her upcoming album, and we see that much occurring further on songs like "Pretty Please," "Good in Bed," and many more.
Baylee: The themes definitely continue, but in a less apparent way. There is no "IDGAF" on Future Nostalgia, but we do receive "Don't Start Now," "Levitating," and even "Physical." Future Nostalgia features more tracks written from the perspective of a lady in love, rather than the broken-hearted, yearning, or confident solo phenom we heard from on Dua Lipa.
Nicole: They persist, and they're more transparent than ever. Lipa's lyricism is more grounded and conversational on Future Nostalgia, which makes for great material when you're looking for that cathartic sing-and-dance-along.
Future Nostalgia is being largely hailed as a return to disco. Do you agree?
Lexi: I do, I think it's a well-executed mesh of disco and modern pop music.
Josh: Future Nostalgia is clearly influenced by disco in many regards. But to paraphrase LL Cool J, don't call it a comeback for disco — it's been here for years. Of course the genre had its heyday back in the Saturday Night Fever era of the 1970s, but plenty of artists have continued to incorporate disco in their music since then, including Madonna, Daft Punk, Justin Timberlake, and more. Others have done their part to reinvent the genre for modern audiences — Glassio, an artist I spoke to for Atwood Magazine recently, is a guy who's tinkering with a style he calls "melancholy disco," which is atmospherically a far cry from the upbeat party music the genre is usually associated with. I give Future Nostalgia full marks, however, for demonstrating that a leading pop artist in 2020 can structure an entire album around disco and achieve a certified smash hit in the process.
Baylee: Disco sounds infiltrate each and every vein of this album from the rhythmic, cyclical chorus of "Break My Heart" to the pulsating lights of "Pretty Please." "Love Again" also features the animated strings synonymous with the disco music of the past. These melodies non-stop encourage you to visualize the lights, lasers, and colors of a funky retro dance floor.
Shayna: Dua Lipa managed to bring back the same vitality of Disco that the original purveyors of the genre started. The danceability and sassiness of Future Nostalgia are wrapped up in prominent funk and synth productions that exude the music of Donna Summer, Gloria Gaynor, The Pointer Sisters, and Sister Sledge. The orchestral strings used in the opening of "Love Again" are like a wistful callback to Chaka Khan's "I'm Every Woman" and Chic's "Good Times." All of the elements of Disco seem to ooze out of the album.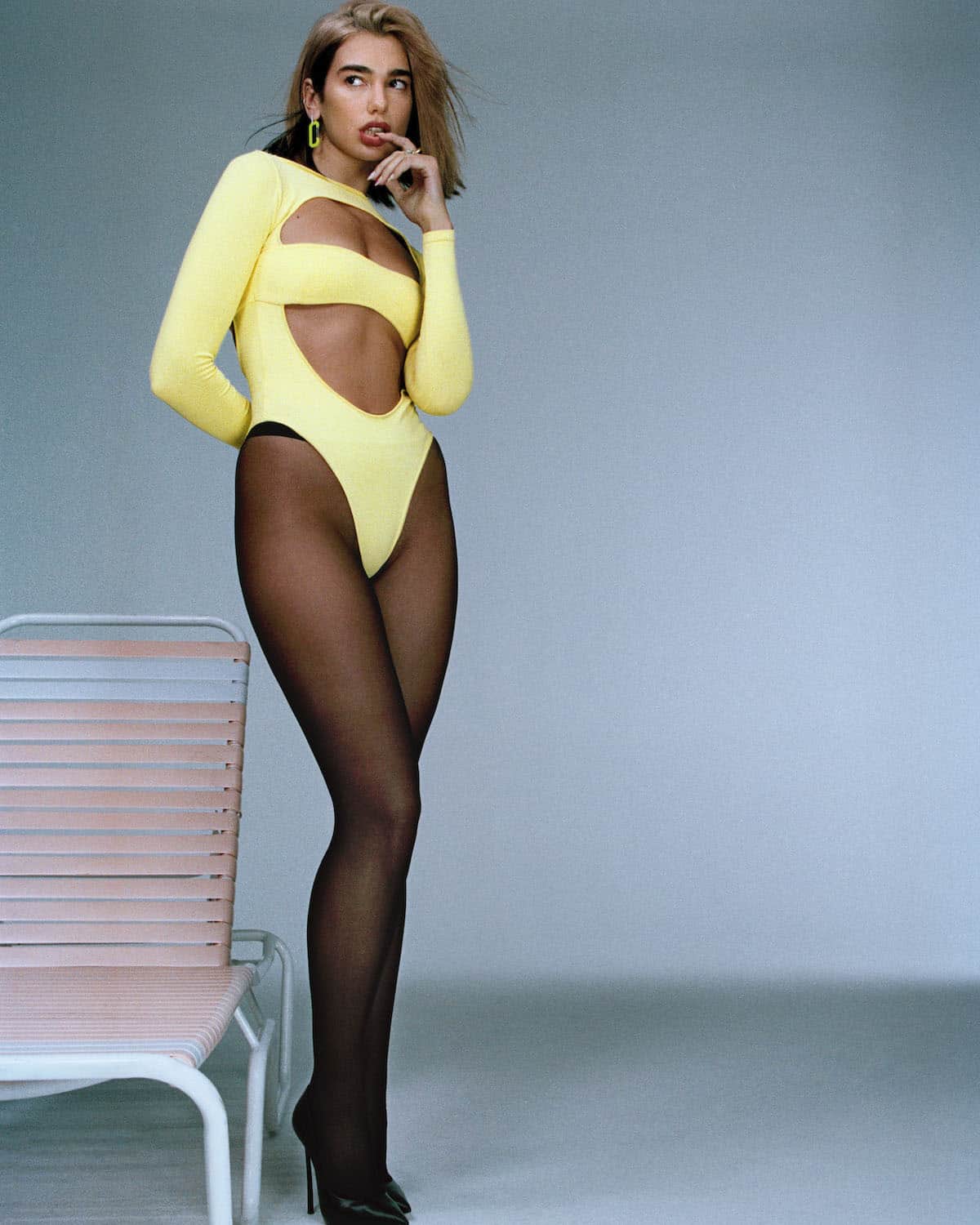 Reflect upon Future Nostalgia and the time period in which it was released. What does it mean to have a highly danceable and positive album out in a time of so much uncertainty, fear, and when dance parties can only happen virtually?
Lexi: Considering most artists have pushed back album release dates and Dua didn't, it's very nice to have a record for right now I can dance alone to in my room. Plus, since she released it now, if things *hopefully* return to normal by summer, we have a great album for that season.
Josh: I agree with the Rolling Stone review of Future Nostalgia — this album is "the perfect balm for a stressful time." I look forward to partying out to it when the time comes, but until then, it sure is a great spirit-lifter in a period where there is precious little else to feel upbeat about.
Baylee: Future Nostalgia is the emotional remedy we've all been searching for.
Nicole: Thank goodness for Dua Lipa and thank goodness for Future Nostalgia. As I've been staring at the same walls for 10+ days, this album has allowed me to travel to places and situations I would have never been to if not for Lipa. Her world is contagious, and I'm in no rush to leave it, especially when ours seems more grim by the day.
— —
— — — —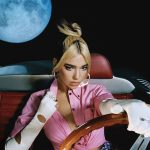 ? © Hugo Comte
Future Nostalgia
an album by Dua Lipa
---