Don't judge a piece of music by its genre. It's as simple as that. Atwood Magazine's 'Variations' column discovers and discusses pieces, composers, conductors, old and new, all of which have contributed to the growth and expansion of the Classical genre. Turning grey from misrepresentation and preconceived notions, engaging with Classical music can dissolve the elitist, rule-bound confines of its historical origin and remind the mainstream of its relevance and significance.
---
For fans of Nils Frahm, Ludovico Einaudi and Ólafur Arnalds, 'Piano' fuses classical training with different genres, sounds and electronic elements to explore Frans Bak's journey as a composer.
Stream: 'Piano' – Frans Bak
[soundcloud url="https://api.soundcloud.com/playlists/961560751?secret_token=s-W8o1a" params="color=ff5500&auto_play=true&visual=true&hide_related=false&show_comments=true&show_user=true&show_reposts=false" width="100%" height="350″ iframe="true" /]




---
It's not every day an artist premieres a collection of compositions that inspires your imagination: Something you can put on casually and listen to often, but also something that tells a compelling story if you choose to listen to it. Atwood Magazine is proud to premiere composer Frans Bak's latest album, Piano (out May 29, 2020 via Dharma Records). With compositional works ranging from TV series' (Disparue, Doctor Foster and Lilyhammer) to Oscar nominated shorts (Ernst & Lyset, Helmer & Son and Skal vi være kærester?), Bak's sound fuses classical training with different genres, sounds and electronic elements.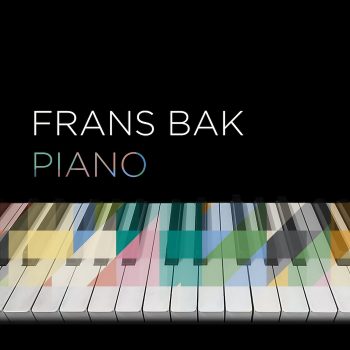 Now an accomplished composer with years of experience, Bak learned to play piano as a child discovering his own little worlds in the melodies he created. When faced with tragedy at a young age, the musician continued to cultivate his relationship with music regardless of its connection to the loved one he lost. "My reaction [to my mother's death] was to escape into music. When I made my own family, I still had the same piano [I played as a child] but I sold it when my kids were growing up. When they moved out, I saw an ad for this same piano and bought it back. This gave me so much inspiration [for the album]."
Piano is not solely a collection of "simple melodies [that] follow the flow and reminisce [on a] child's love of music".
The album's 11 tracks explore Bak's journey as a composer.   And as the title indicates, it maintains a relatively soft dynamic making it an easy listen. The album shifts between shades of modest romance and dramatic nostalgia, moving from simple piano-based tracks to more contemporary classical tracks that introduce strings, synths and other electronic elements, the album has depth. (You will not regret adding this album to your WFH playlist).
Beginning with the quiet power of "Danish Brook" and "Parting" gradually Bak layers in different textures to paint a more colorful picture and sculpt a more detailed environment with sound. Towards the end of the album, "A Little Piece of Summer" makes a jarring shift to bright synths. "The Night" closes out the album with a wash of strings and a minimal amount of solo piano compared to the rest of the album. Piano is both a tribute to the little boy who once created worlds at the piano and triumph for the composer who continues to create those worlds today.
Stream Frans Bak's Piano now, exclusively on Atwood Magazine!
— —
Stream: 'Piano' – Frans Bak
[soundcloud url="https://api.soundcloud.com/playlists/961560751?secret_token=s-W8o1a" params="color=ff5500&auto_play=false&visual=true&hide_related=false&show_comments=true&show_user=true&show_reposts=false" width="100%" height="350″ iframe="true" /]





— — — —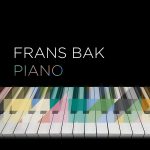 ? © 2020
:: Stream Frans Bak ::
---