Cast Atwood Magazine's Halloween 2017 playlist for a wonderfully creepy journey through our favorite spooky songs and haunted hymns.
??????????????
Black Sabbath -"Black Sabbath"
Heavy metal was practically invented for Halloween, and Black Sabbath's self-titled first song off their debut album is perfect for an absolutely, terror-inducing Halloween jam.  The thunderstorm and the church-bells set the mood like a 1930's horror film only to be cut through by Tony Iommi's menacing demon of a riff.  When Iommi's lead slows and ditches the distortion, Ozzy Osbourne takes over as a storyteller, dramatically recalling a satanic encounter.  Bassist Geezer Butler's fascination with evil is something akin to those of us who never lose that desire to be afraid; his lyrics still speak to generations of horror-loving metalheads today.  For those looking for something with a little more action, the pace picks up nicely as Ozzy sings, "Is it the end, my friend? Satan's coming 'round the bend."  It's wonderful at setting both a spooky mood and getting ready to go trick-or-treating or partying.-James Crowley
Brand New -"Batter Up"
Suffering from depression, every holiday can be sort of hit-or-miss.  Halloween's always been a favorite because it's a chance to don an identity that isn't my own.  Always having been drawn to the spookiness and escapism, it's a bit of a bummer to say the last few Halloweens have been more misses than hits.  One of the things I've ultimately learned, there's not a whole lot scarier than the things I can conjure within my own mind.  There's only so much that a man in a mask or some unseen witch can affect me.  That being said, a lot of the horror and darkness that some of us love on Halloween may be attributable to some form of mental illness, and Brand New's recent Science Fiction really captures those feelings well.
The final cut from the album creates an atmosphere that feels like a creepy drive through a fog.  This song only contains one horror movie trope in its lyrics: "I saw something in the night sky over Camden/Turned around and drove the opposite direction/Now, when will they come?"  The UFO metaphor is all to similar to running away from your problems.  Still, the most terrifying lines in "Batter Up" are: "It's never going to stop" and "Don't get what you want."  Both lines are perfect summations of the horrors that feel like you're going to have perpetually, and the creeping instrumental feedback and voice samples that close out the album really set the mood for a sad All Hallow's Eve.- James Crowley  (Sorry, if that got a little heavy for the theme!)
Timber Timbre – "Bring Me Simple Men"
If there's one band whose sound unequivocally captures the art of spine-chilling seduction, it's Canada's Timber Timbre. With six albums to their name, crowning one song as their spookiest yet is a task one could debate until next Halloween, but "Bring Me Simple Men" is a good bet. While Taylor Kirk's haunting baritone voice is at once calming and sedative, a subtle change in inflection reveals a more ominous tone – a feature which proves especially unshakeable throughout this track. From the eerie opening key progression to lyrics that literally call forth the living dead, "Bring Me Simple Men" is gripping, creepy, and a total gem in Timber Timbre's brilliant and unusual library.
The Coax – "Spooky Masquerade"
Minnesota's The Coax invites you to celebrate the living dead with their ghoulish track "Spooky Masquerade." The song inarguably was made for a Halloween playlist with eery lines like, "Evil lurks / zombies loom / mummies roll out from their tombs / ghosts and ghouls sing and swim / that is how I like the room." Although The Coax created a near perfect track for the October season, it seems as though they align themselves more with witches and vampires year round, rather than just for a mere month like the rest of us. The psych rock band boasts another track from their 7 inch split, "Bologna," with undeniable surf influence and Total Drag, the band's EP available on bandcamp, is filled with hollowed out lo-fi vocals and twangy guitar parts, not to mention the EP cover art is a devilishly chilling frame of a witch. "Spooky Masquerade" is the perfect substitute for any party that wants to replace the tired likes of "Monster Mash." – Alexandra Graber
Chelsea Wolfe – "16 Psyche"
Chelsea Wolfe is no stranger to booming basslines, crashing electric guitars, and heavy metal drum solos. The songstress has the vocal power to match her backing band. Her ever looming, bewitching songs give way to the persona she has adopted as metal's resident princess (sorry Ozzy, it's time to move to the side). "16 Psyche" is just over 4 minutes of some of the eeriest doom folk rock one can experience. Wolfe's melodic vocals are made for a conjuring and her haunting chorus, "I can't, she said / I'd save you but I can't love." are beyond the realms of sexuality in the underworld. Over the years her albums have slowly gotten heavier and heavier. She has embarked on a path to be the queen of the goths. There is no better time to give Chelsea Wolfe a try than this Hallows Eve. – Alexandra Graber
Rezz – "Purple Gusher"
If there's one artist on the electronic scene dedicated to the creepy, it's Rezz. She's been gaining huge notoriety since she joined the team at mau5trap (of Deadmau5, of course) in 2016. Her entire discography is the stuff of nightmares, horror movies and sci fi terror. They don't call her Space Mom for nothing, after all. That being said, there are a couple of stand outs in my opinion that never fail to give me the chills. "Purple Gusher" leads with a breathy vocal sample and takes us on a journey through heavy synthesizers, ominous bass, plus some spooky sample sounds that are indescribable except by the imagination. The track as a whole feels like a journey through a sci fi movie, where aliens are chasing down the hero of the story. – Alex Killian
Rezz – "Melancholy"
"Melancholy" is a vocal driven track featuring Laura Brehm. Her voice is beautiful and haunting, creating something truly chilling when paired with Rezz's menacing production. The track centers on a person who can't get away from their own thoughts, to the point of being haunted. It's a cerebral theme that can be as terrifying as you want it to be, but the production definitely grounds it in fright. It sounds like someone battling their own mind. The instrumental represents the unwanted thoughts and the vocal represents the sanity of the subject. The track grows increasingly creepy as it goes on, and leaves us wondering how it all turned out.
If you can't get enough Rezz, she also has two pretty creepy videos for her tracks "Paranoid" and "Relax." – Alex Killian
Radiohead – "Climbing Up the Walls"
Taken off 1997's classic LP OK Computer, Radiohead's "Climbing Up the Walls" is the most overtly unsettling track off the album, both lyrically and sonically. The song opens with ominous, droning chords, high-pitched feedback, and skittering textures, lending a disquieting atmosphere to the track from the get-go. Thom Yorke's apathetic vocal delivery and the hollow, plodding drum beats in the first half of the track make it feel sluggish, but as the song reaches its climax, the instrumental gives way to ragged guitars and screeching violins, with Yorke yelling wordlessly in anguish. The track's lyrics are no less alarming, with Yorke singing from the perspective of personified paranoia in a fear-mongering fashion. Throw in the fact that the recording sessions for OK Computer took place in an Elizabethan manor house that was reportedly haunted, and you've got a close to perfect recipe for a spine-chilling song. – Carmen Chan
JMSN – "Wasted Love"
I love the atmosphere this song creates. It's eerie and seductive, dark and deep. It's a really easy song to sit back and relax to, but there's something unsettling to it. Think of a song by The Weeknd. While fun and inviting, a small amount of discomfort makes you want to check behind you as you're walking down the street, or get into something a little rebellious. The track is, in my opinion, one of JMSN's best. The dark singer-songwriter specializes in acoustic, voice-heavy tunes, but equally rocks a heavy, moody electronic base. "Wasted Love" is a perfect way to ease into the artist. For Halloween it's the right amount of spooky. It's adult, it's sexy, and it's slightly eerie: the best chill add to your party playlist. – Kelly Wynne
Wildhood – "Double Dark"
If the jarring instrumentation and lyrics alone don't do it, one look at the music video should be enough. Wildhood (a.k.a. Jordan Stevens of UK duo Rizzle Kicks) outdoes himself on this "Double Dark," proving that he can bend and bend genre to the point of freaking us out. Stevens' intentionally-vague lyrics seem to almost mirror a psychological thriller as the song progresses. Not impressed? Again, give the Paranormal Activity-style video a watch. – Lindsay Call
Black Honey – "Ghost"
Aside from its lyrics, "Ghost" isn't necessarily the spookiest…that is, if you don't count Izzy Phillips' wails that back the track, and the song's reminder that the things that scar us the deepest are the ones that tend to haunt us the most. However, the real reason I'm including this is that "Ghost" and its accompanying album art hearken back to every campy scary movie you've ever seen (The Blob; Night of the Living Dead; The Brain That Wouldn't Die, and so on). Black Honey have a knack for channeling midcentury cinema like nobody's business, and "Ghost" is no exception. Put this track on, and you'll be hungry for a 1950's-style horror movie that's somehow directed by Quentin Tarantino based off of the lyrics in no time. – Lindsay Call
Melanie Martinez – "Mad Hatter"
The entirety of Melanie Martinez' debut album Cry Baby can be considered festive enough for Halloween, but it's "Mad Hatter," the last track on the original edition of the record, that really shines. The song itself is haunting and magnetic, elucidating insanity and vulnerability and wholeheartedly owning it. Martinez has historically capitalized on childish fear, twisting it with wit and maturity to formulate wholly well-rounded songs that maintain her inimitable talent. "Mad Hatter," among the sea of twisted fantasies laden in Cry Baby, is "over the bend, entirely bonkers," and well-worth it all. – Maggie McHale
Phantom of the Opera – "Phantom of the Opera"
Halloween feels wholly incomplete without this song. Andrew Lloyd Weber's iconic musical has won the world over with its enchanting story about love and fear, and the musical's title track is the absolute pinnacle of this. The mesmerized Christine finally encounters the Phantom face-to-face, being lured down into his lair. The song crescendos into a narrative mixed with a curiosity and simultaneous fear of the unknown, as Christine is assuaged by the Phantom's enrapturing charm. "The Phantom of the Opera is there inside your mind," – and rightfully so. – Maggie McHale
Pixies – "Is She Weird"
This song sounds like the ideal soundtrack to a movie's version of a high-school halloween party. It's dark and weird, but classically rock. There's something incredibly uplifting about it, yet still brooding and mysterious. It's an easy one to sing along to and appreciate for much more than its spooky aura. – Kelly Wynne
The Mountain Goats – "Rain In Soho"
John Darnielle is no stranger to darkness and evil.  The band's latest album Goths is a complete exploration into the macabre subculture it borrows it's name from.  The opening track certainly sets a dark tone for the record.  It's the sort of epic number that you can imagine Satan leading a band of demons.  Darnielle's timbre also has this creeping level of tension that explodes in the chorus.  As Halloween has always been a favorite holiday for misfits, the lyrical content is fitting.  Darnielle sings about the legendary Bat Cave, a sanctuary for goths.  It's a track the brings spookiness to epic proportions while leading to a summation of why so many people love Halloween. – James Crowley
The Talking Heads – "Psycho Killer"
I don't think this one needs too much of an explanation: the title speaks for itself. It's perfect late-70s rock, with a certain heaviness that makes it blend into any playlist, from upbeat to Halloween. It's a bit of fun with a nicely dark lyrical topic. – Kelly Wynne
Bowerbirds – "In Our Talons"
There's something inherently creepy about the vocal arrangements in this song and their background placement. It's an acoustic/acapella dream with slightly unsettling feelings, more obvious in lyrics like "You're in our talons now and we're never letting go." The addition of a forceful accordion only adds to the eeriness and makes the tune a must-have for any spooky mood. – Kelly Wynne
TYSM – "Ghost White Dress"
Love can be frightening, especially when it involves a banshee. TYSM narrates a spine-chilling dilemma of falling for a ghastly spirit resembling Samara from The Ring. Alluring yet deadly. Lyrics that indicate death by a lover pushing you into a coffin and hands around your throat over primal drums with eerie shrieks are formulaic for a ghoulish end . Not to mention the soft-airy vocals that "won't let you go" evoke an unsettling urge to run. If you dig electropop and Halloween, this is the song for you. –Kevin Young
— —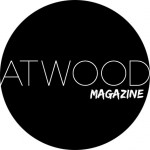 ??????????????