Nai Palm's solo debut 'Needle Paw' traverses the Hiatus Kaiyote singer's vast musical landscape in a way that highlights her warmth
— —
If you're at all a fan of neo-soul or alternative R&B, you've probably heard the name Hiatus Kaiyote a few times in the last couple years. The Melbourne-based Australian band, known for their polyrhythmic masterpieces, have exploded in popularity since their 2015 album Choose Your Weapon. Most of what makes them so special (aside from their astounding musicianship) is the strength of their leader: the electric Nai Palm (stage name of Naomi Saalfield). A self-taught musician, Nai Palm brings the kind of joy in discovery that many artists don't. From her vocal style to her personal style, everything is unique. When she announced her acoustic solo debut, it revealed even more about her desire to discover new qualities about herself as a musician.
Listen: Nai Palm – Needle Paw
---
The much-anticipated album delivers. A mix of rearranged Hiatus Kaiyote songs and new ones, Needle Paw (released 10/20/2017 via Sony Music Masterworks) traverses Nai Palm's vast musical landscape in a way that highlights her warmth. The album begins with quietly plucked chords on her guitar, featuring a vocal from Jason Guwanbal Gurruwiwi, celebrating the indigenous culture of Australia. Nai Palm has long been vocal about indigenous rights in her home country, and the platform she offers here for indigenous culture lends to the intimacy of her record.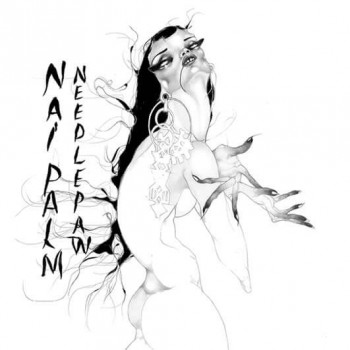 Directly following the first track is a mysterious rendition of Choose Your Weapon's "Atari." The 2015 version is one of the louder and more raucous tracks on the album, and features video game-esque melodies and heavy beats. This version couldn't be further from that, with only Nai Palms layered vocals and warm guitar tone to fill out the song. Its repeated line, "Out over the edge of time…" sets the cosmic tone to the album. Nai Palm's lyrics often feel larger than life, and their potency increases in this exposed setting. Like every Choose Your Weapon track on Needle Paw, instead of detracting from the original effect of the song, the arrangement offers a new perspective on an already loved song. The album's new version of "Borderline With My Atoms" finds Saalfield exploring this incredibly intimate song even deeper.
Melt into the other world
Melt, melt
He saw my eyes turn gold and reptile
I dream tonight bare and baptized
Bear and baptized
In addition to other Choose Your Weapon favorites, such as the stripped down version of "Molasses," Saalfield peppers the album with artfully integrated covers. Track two features a medley of original song "Crossfire" and Tamia's 1998 "So Into You." She covers Jimi Hendrix's "Have You Ever Been (To Electric Ladyland)" and the title track from David Bowie's haunting final album, Black Star. She brings Radiohead's "Pyramid Song" into the mix, as part of a medley with "Black Star" and 2015's "Breathing Underwater." There is a risk to including so many covers on an album – specifically a debut, if you can call it that for Nai Palm – but it never feels heavy handed. Each influential artist manages to fit seamlessly into the colorful tapestry Saalfield has spun. Rather than feeling like filler, it offers insight into the layered person that Nai Palm seems to be.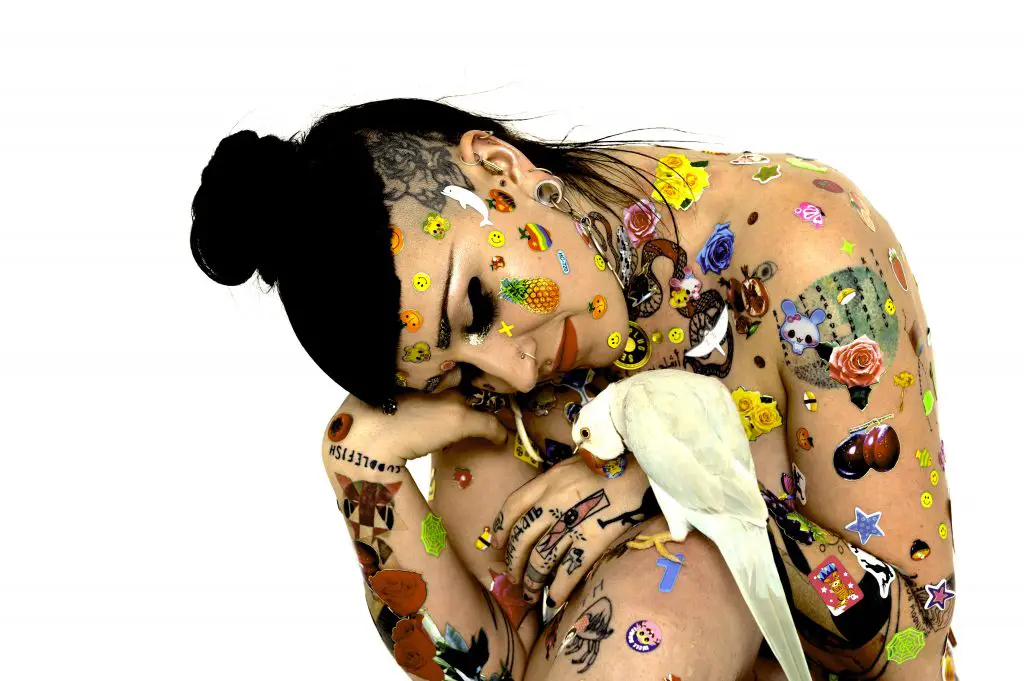 She's an artist that takes risks, and isn't afraid of being herself – in the truest sense of the phrase. She sets challenges for herself, like on "Haiku," written entirely in the strict syllabic form of the poetic style. There's the spare simplicity of "Homebody," almost whispered over a washy bed of chords. Her lyrical abilities are highlighted more than ever on this album, her languid voice pouring out emotion and poetry. She proves on this debut that she will never remain in a box. This album is an exploration of self, and a humble offering of the graceful art she is capable of creating.
Hold on to the colour in your day
I will always be around to reach your pain
Home is where you don't have to carry all of the worry
You don't have to bury all of the memories
Hold on love
Hold on to each other when you can
The lyrics of "Homebody" seem to encapsulate Saalfield's feelings about the world – love each other, be there for one another, and offer strength. This is exactly what this album does, and there is certainly more of that to come.
Catch Nai Palm on tour this fall.
— —
— — — —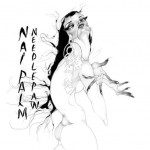 Nai Palm © Lauren Parker
:: Listen to Nai Palm ::
---