Rina Sawayama's debut album 'SAWAYAMA' is an opulent and thrilling one, that sets the tone for her future discography.
•• •• •• ••
Stream: 'SAWAYAMA' – Rina Sawayama
---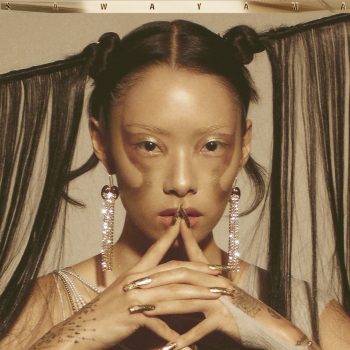 A continuation of her 2017 namesake EP, London's Rina Sawayama tackles subjects including microaggressions towards her Japanese heritage and climate change while blending nu-metal and sleek electro-pop in the full-length debut SAWAYAMA. If her musical duality doesn't immediately draw listeners attention, the 29 year-old musician also has a degree in politics and psychology from Cambridge and has been a model.
Basically, Rina Sawayama is multi-talented in every sense of the word.
The album's primary single "STFU!" gained traction prior and is arguably the biggest example of these themes, with the song's music video tackling fetishization of other cultures and subtle racism. The single opens automatically on a high, with an almost hardcore rock sound, while still incorporating Sawayama's vocals seamlessly.
---
Another commentative track of the album, "XS", premiered as a single the day of the LP's release. However, compared to its predecessor, "XS" is a sleeker pop song about capitalist culture, with a chorus so catchy that it might go unnoticed.
Cartier set, Tesla Xs
Calabasas, I deserve it
Call me crazy, call me selfish
I'm the baddest and I'm worth it"
– "XS" – Rina Sawayama
---
SAWAYAMA opens with "Dynasty", a song that appears to be one thing but completely flips listeners' expectations of the sound in a 180. The angelic vocals that start the track receive a rock treatment around the minute mark, making the song feel nostalgic towards early 2000s female-fronted alternative groups (for example, Evanescence's Amy Lee).
Five songs into the LP, Sawayama utilizes creative electronic beats and drops on "Akasaka Sad." The song's chorus also is a testament to her talented wordplay and lyricism, even name dropping her last name and shoutouts to her family for it.
On the record's poppier flipside are two tracks placed in center succession. Basically, if "Paradisin'" is reminiscent of Britney, then "Love Me 4 Me" serves straight Xtina realness. Despite the different vibes, both songs are bangers.
Another thematic follow-up in the vein of "STFU!", "Tokyo Love Hotel" is a track about Sawayama also grappling with the aestheticization of the culture as well. "I'd just come back from a trip to Japan and witnessed these tourists yelling in the street. They were so loud and obnoxious, and Japan's just not that kind of country. I was thinking about the [2021] Olympics. Like, 'Oh god, the people who are going to come and think it's like Disneyland and just trash the place.' Japanese people are so polite and respectful, and I feel that culture in me," Sawayama stated in an interview with Apple Music, where she discussed the song's meaning. "There are places in Japan called love hotels, where people just go to have sex. You can book the room to simply have sex. I felt like these tourists were treating Japan as a country or Tokyo as a city in that way. They just come and have casual sex in it, and then they leave. They'll say, 'That was so amazing, I love Tokyo,' but they don't give a shit about the people or don't know anything about the people and how difficult it is to grow up there."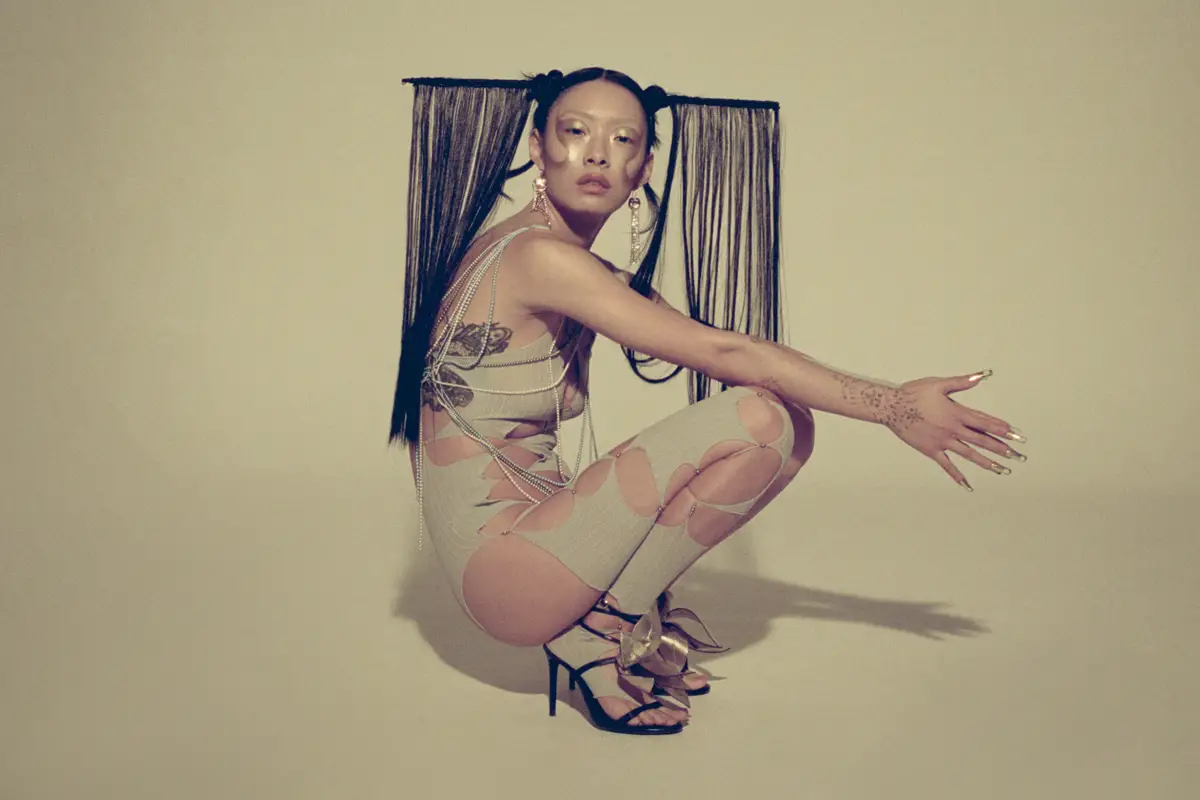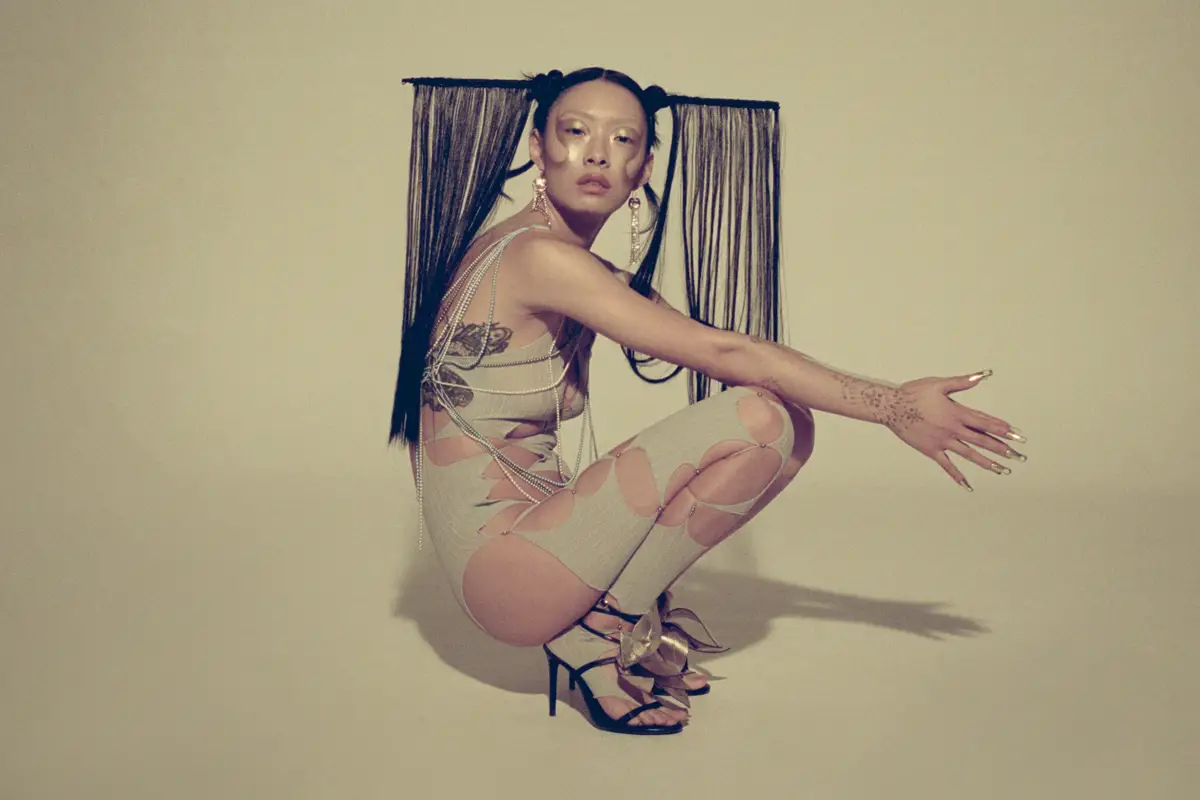 Her debut record ends with "Snakeskin" and it showcases the range of her vocal ability. Yet, in typical SAWAYAMA fashion, just when you think it's one thing, it flips any and all expectations in the best way possible. Perhaps that's why "Snakeskin" is the best representation for a closing of the album — the title itself seems representative of the musician herself, being a creative that's always evolving and changing the game.
Only a few months into 2020, Rina Sawayama's SAWAYAMA is already a heavy-hitting contender for one of the best records of the year – sonically appealing to a variety of audiences, while still being cohesive and true to Sawayama's individualized sound.
— —
— — — —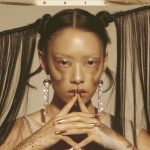 ? © Hendrik Schneider
SAWAYAMA
an album by Rina Sawayama
---