SZA soars on her melodic duet "Pretty Little Birds" with Isaiah Rashad, a refreshing and elegant, confessional and intimate song.
— —
After years of work, two mixtapes (See.SZA.Run & S), plus an EP (Z), SZA finally released her debut album Ctrl earlier this year. It deals with themes of femininity, isolation, and youth – and was received to critical acclaim. Ctrl is a refreshing album, in an industry dominated by the narratives of men. The song "Pretty Little Birds" captures this brilliantly, because while artist Isaiah Rashad is featured, it's SZA who soars on the melodic track.
I wanna shave my legs for you,
I wanna take all of my hair down
and let you lay in it.
Listen: "Pretty Little Birds" – SZA
---
"Pretty Little Birds" is confessional and intimate. It features lyrics that describe escaping to the heavens, and evokes an image of star-crossed lovers. But it's not all idyllic: The track's mellow production might put listeners at ease, yet SZA asks, "Do you mean every word you mean, every word?" There are hints of doubt in the back and forth between SZA and Rashad. Fortunately, as the pair duet the last verse, their voices intertwine, and the song ends on a more optimistic note.
Told you I like gentle giants,
so you softened up,
And you've been jack'n, bean'n,
stalk'n just to get me to love.
It has been noted that SZA enjoys improvising lyrics to pre-produced beats, and this style of songwriting is most evident here. The clever wordplay contrasts beautifully with darker themes, hinting at the underlying subtext of dysfunction weaved throughout Ctrl. It's masterful. A production choice seen in both lyrics and production, as jazz sensibilities can be heard crooning alongside crisp beats, creating clear antithesis.
But I wanna fly with you,
'Till we hit the heavens,
'Till we hit the heavens.
The elegance of "Pretty Little Birds" is clear in its writing, and SZA's raspy vocals highlight the brilliance of her debut effort. It's refreshing to see the narrative of a woman in R&B, as before now we've only ever heard from a handful of them, but hopefully songs like this will encourage other black girls to tell their stories, and dilute such a masculine industry.
— —
— — — —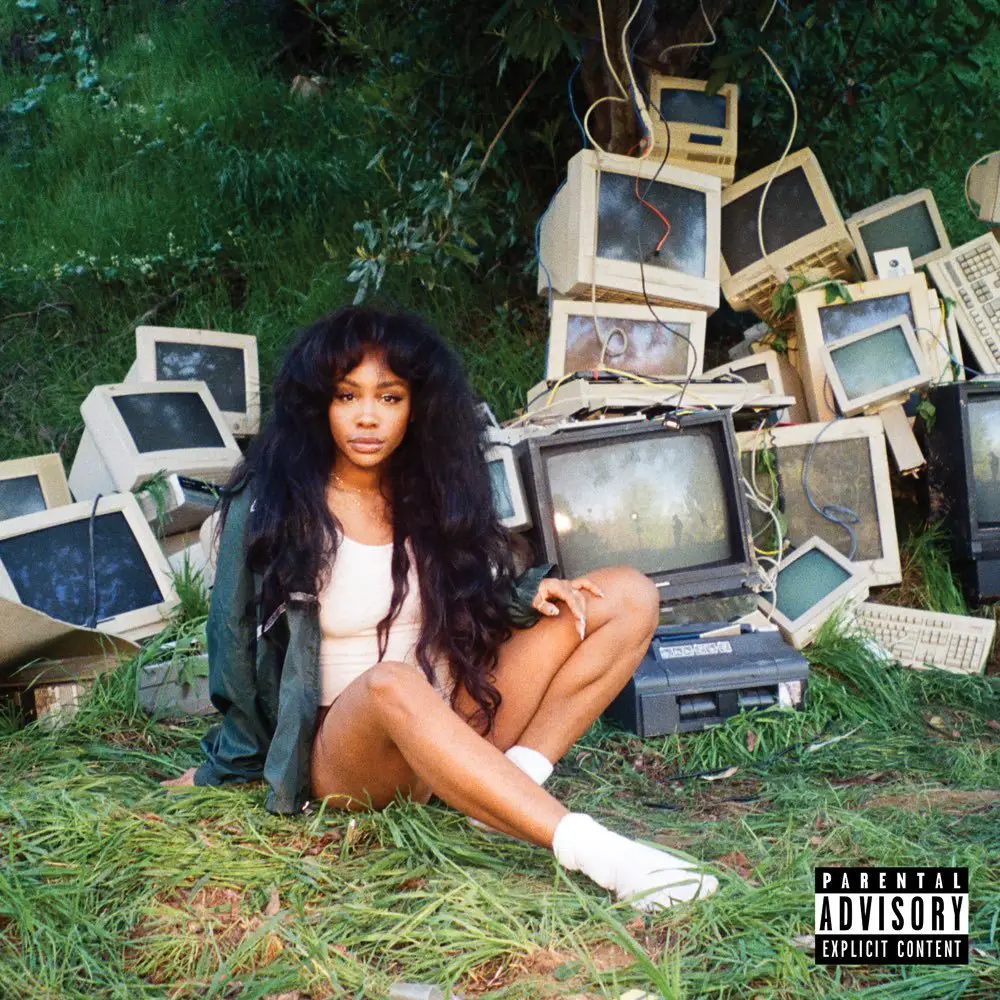 © Top Dawg Entertainment
:: Listen to SZA ::