A raw, achingly expressive song of intimacy and yearning, "Hollow Tree" captures the alluring breadth and depth of Australian supergroup Ok Moon's singular talent.
Stream: "Hollow Tree" – Ok Moon
---
You are distant but your disposition's real.
Australian supergroup Ok Moon have proved themselves a potent and formidable force of musical emotion in four short months, dazzling audiences around the world with their distinct blend of acoustic and electronic elements. March's debut single "Loved You Right" and May's sophomore follow-up "Harpoon" (each an Atwood Editor's Pick) found the band taking a single state or emotion and supersizing it for the world to feel, and today they keep that magic alive and thriving with their third single "Hollow Tree." A raw, achingly expressive song of intimacy and yearning, "Hollow Tree" captures the alluring breadth and depth of Ok Moon's singular talent.
Maybe I am head strong
Maybe its my heart thats gone to waste
Searching for the last one
Searching for the maps they never made
Searching for the maps they never
After all the winds gone
Maybe it's the salted air that lasts
Never see the loose ends
rolling all the ropes up in the dark
Rolling all the ropes up in the
Atwood Magazine is proud to be premiering Ok Moon's third single "Hollow Tree," out July 5, 2019. Already a mainstay within our pages, Ok Moon introduced themselves earlier this year as the "boyband" of Dustin Tebbutt, LANKS, Hayden Calnin, and Xavier Dunn – each of whom has a flourishing solo artistry, with a combined total of over 250 million global streams.
Having each made his mark in the intersection of folk/indie folk, electronic, and pop, Ok Moon's four members come together in their new band to deliver a series of transformative musical journeys heavy with emotion, yet brimming with spiritual enlightenment. "Loved You Right" delivers tender longing and bittersweet love through a continuously moving soundscape that grows up out of muted pianos and stilted samples to become a dazzling array of strings, vocal chants, flutes, and more. Meanwhile, "Harpoon" is a more solemn and reflective soliloquy that rides a painful wave of realization, coming to terms with the reality of a relationship in peril.
With its heartbreakingly poignant poetry and intimate, nuanced instrumentation, "Hollow Moon" seems like the musical synthesis of opposite poles – light and dark, acoustic and electric, vibrant and subdued.
And I'm feeling like, I'm feeling like a hollow tree
Beneath the bark I've come apart there's nothing left of me
My branches keel. it's getting harder to imagine how you feel
You are distant but your disposition's real
"You are distant, but your disposition's real," sing four somber voices blended into one. We sense the emotional break of someone distancing themselves from pain setting in – that numbing sensation slowly taking a heart that aches with recent loss. Ok Moon's imagery is intense and beautiful: They immerse us in this idea of being "a hollow tree," a mere shell of one's former self lost in the wake of isolation, separation, and life change. This image comes to life through softly-sung words and the simple, fragile instrumental support: Truly, it feels like everything could collapse into itself at any second.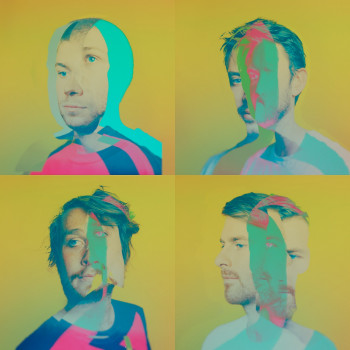 "Hollow Moon" also feels like the apotheosis for what Ok Moon stand for as a group; it expands the intimate into the universal with breathtaking finesse. According to the band, "Hollow Tree" is in fact the very beginning of their story:
"This is the track that started this journey for us – when Will and Xav had the idea of trying to incorporate a choir into a song they had started," Ok Moon tell Atwood Magazine. "We all started workshopping the lyrics over email, and booked a time to get in the same room and try recording it. Through this process we started finding the vocal sound of the record, as the track felt and sounded so much stronger when we were all singing together. We made a phone recording at the end of the first day and when we listened back we were all a bit shocked to hear that we sounded like a footy team singing on the bus after the final."
They continue, "We all love how this one is really full of colour, the bass line that carries the song leaves so much room for the other sounds of the percussion, synths and vocals to come to life, and the song incorporates folk, pop and electronic elements in a really lovely way."
Ok Moon fuse genres and styles together, yet "Hollow Tree" is uniquely theirs – a cinematic folktronic experience full of breath and life, heartache and raw reflection. Stream the third single from this incredible artist-to-watch exclusively on Atwood Magazine, and stay tuned for much more from Ok Moon in the months to come: The group's self-titled debut album will be out in August, followed by local shows in September and October! For even more on some of Ok Moon's individual members, check out our recent premiere of Hayden Calnin's new single, "Fuck Collingwood."
When it comes to new acts of 2019, Ok Moon are not to be missed. Few artists can cultivate an emotional energy that is as commanding, as influential, and as spiritually refreshing as this four-piece.
So I built a house high
You can see me dancing in the light
Underneath the floorboards
I'm keeping all the things we lost that night
I'm keeping all the things we lost there
And I'm feeling like, I'm feeling like a hollow tree
Beneath the bark I've come apart there's nothing left of me
My branches keel. it's getting harder to imagine how you feel
You are distant but your disposition's real
Stream: "Hollow Tree" – Ok Moon
— — — —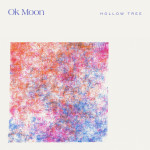 ? © Ok Moon
:: Stream Ok Moon ::
---