Get lost in the psychedelic grandeur and mind-bending textures of Spencer Draeger's debut single "Psycho Narcissistic Paranoia."
"Psycho Narcissistic Paranoia" – DRÄGER
---
It is easy to play the cynic in 2019. Reading through our morning newsfeeds, often an endless list of global despair, can conjure visions of fire and brimstone, while scrolling through Instagram and its Barbie and Ken doll celebrities can slowly siphon your hope in humanity. On "Psycho Narcissistic Paranoia," singer/songwriter Spencer Draeger, now known as DRÄGER, weighs in this strained human-digital relationship, attempting to find himself in a world that appears in a perpetual state of turmoil and egotism.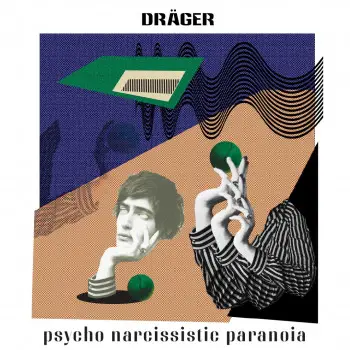 It's apparent more than ever before
I'm a cynic in a crowd of digital whore
And I feel like Harrison Ford
Trying to fight the machines
When they posses feelings and more
Atwood Magazine is proud to be premiering "Psycho Narcissistic Paranoia," DRÄGER's debut single (out everywhere April 10, 2019). During his year long hiatus in 2018 from his spacey prog-rock band, The Midnight Hollow, lead singer Spencer Draeger was whipped into a creative frenzy, spending "8 months practically in solitude multi-tracking and overdubbing every instrument completely void of any other musicians to create his first album." Joining forces with with Erik Tonnesen of Holy Ghost, they formed DRÄGER, and their new dynamic sound is an ingenious blend of old and new inspirations: the driving rhythms of late 70s punk, synth heavy pop of the 80s, and the druggy, electronic compositions of modern psych-pop.
Psycho Narcissistic Paranoia is a sarcastic play on the newly sculpted social norms of the modern age. 
"I have always been fascinated with technology and it feels we are currently at the precipice of a new world about to emerge, DRAGER told Atwood Magazine, "The future is just around the corner' we are all plugged in and it's affected how we make our decisions, how we interpret the world and surely how many will discover this song. I'm a sucker for the cliches of futurism and enamored by the creative speculation of current TV and films revolving around where we are heading in society. It's a bit reminiscent of the 80s when they made so many sci-fi movies like Bladerunner, Back to the Future, or Tron to talk about the present by creating a fictional future. I'm tipping my hat to that in this song."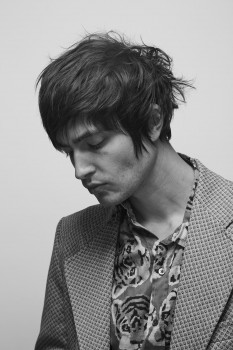 There's a number next to everyones name
I'm starting to learn it's okay to be vain
So why try to change the way it goes
When It is just the status quo
Giving in to this world
The life I see from my phone
Feed me and my ego
It has become the status quo
The song itself is part psychedelic and part synth pop and it was one of the first songs written for the project and maybe somewhat different from a lot of the others to come out later in the year.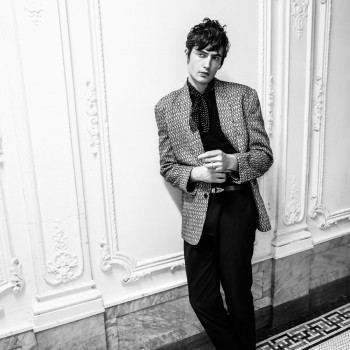 At the top of the track, Draeger's haunting whispers create a feeling of cool suspense; then the verse comes in like a freight train careening through the cosmos, ushering in an ultimate sonic experience. Following a barreling combo of canyon-spanning percussion, hammering bass lines, and iridescent guitars comes Draeger's clear, willowy vocals: "It's more apparent more than ever before / I'm a cynic in a crowd of digital whore."
But even when he is at most cynical, Draeger finds himself succumbing to narcissism and its modern nucleus: social media. As the song regains its momentum after dipping into a sultry, psychedelic bridge, he finds himself "giving into this world" and his demanding ego — a moment of acute satire and self-awareness.
Delivering us a radiant journey through anxious feelings and technological doom, DRÄGER has truly created something special; equal parts elegant and terrifyingly relevant.
Stream "Psycho Narcissistic Paranoia" exclusively on Atwood Magazine!
"Psycho Narcissistic Paranoia" – DRÄGER
— — — —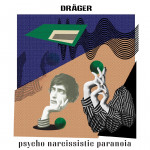 © Georgia Mitroupolos & Andrew Segreti
artwork by Lucy Xin