LA-based indie pop singer/songwriter Party Nails stunningly illustrates the effects of inebriation with new album 'You Don't Have To Go Home But You Can't Stay Here.'
— —
Los Angeles based indie pop singer/songwriter Party Nails (aka Elana Carroll) began her career playing open mic nights at a young age. In the past few years, her career has catapulted, performing at sold-out shows around the nation alongside notable artists such as Bad Bad Hats, Eve 6, and PRXZM. Though she is so grateful to have reached the level of success she's at now, it did not come without its challenges. Part of the touring lifestyle involved being surrounded by alcohol.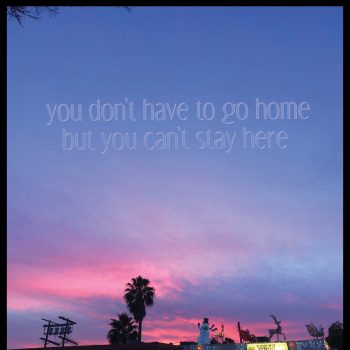 Her highly anticipated album You Don't Have To Go Home But You Can't Stay Here details being in a state of intoxication and the aftermath of those choices. Her invigorating new album showcases lush, ambient soundscapes and candid lyrics, narrating her fascinating life experiences. The release's themes range from liquor and nightlife to family and the connection or disengagement with those you love.
Party Nails is more than just an exceptional songwriter. Writing and delivering vocals for Battle Tapes, Getter, MitiS as well as producing and engineering other artists, she has built a reputation as a multi-talented force in today's industry.  Atwood Magazine interviewed Party Nails, talking album inspirations, sobriety, and much more.
Listen: 'You Don't Have To Go Home But You Can't Stay Here' – Party Nails
A CONVERSATION WITH PARTY NAILS
Atwood Magazine: At just 17 you began playing open mic nights in your hometown of Chatham, New York. How did that help you grow as an artist and how did you eventually evolve into Party Nails?
Party Nails: I was 12 actually! I started guitar lessons at a local music shop, Musica, with my now very close friend Rob Caldwell. Rob started hosting open mics for the musicians in town—there were a lot of players, but not many events for them to play at—and he really encouraged me to perform at them, even though I was TERRIFIED. So the first one I was 12, and then for years after I kept doing them.
I'd do some covers and some originals. I would book slots at pubs and bars around Columbia County and surrounding areas. Playing to my friends was scary, but fun. Playing to a bar full of biker guys just trying to enjoy a cold one was challenging. I learned to commit to the song and performance. I would mentally prepare myself to "go there", into the emotion of the song, and try to get biker guys to cry a little bit.
For a long time, I was stumped as to what exactly I was learning from these experiences performing open mics, but later I really drew on that skillset as I began exploring my stage identity as Party Nails. Party Nails evolved out of this early period blending with my love of production and danceable pop music.
The title of your new album You Don't Have To Go Home But You Can't Stay Here references a line from Semisonic's popular 90s song ''Closing Time.'' Why did you choose this title for your latest 12 track release?
Party Nails: Oh my god! I didn't even think of that! I honestly got the title brainstorming with my friend Edward (aka Thicc Moranis), who listened to early versions of the album and would discuss the songs and lyrics with me, sort of sketching out the storyline and improving it together. "You don't have to go home, but you can't stay here!" is something that bartenders sometimes say after they announce last call. We both felt it was perfect for this album. It's a little bit silly, mostly mysterious, and a little bit sad and exciting. And about alcohol.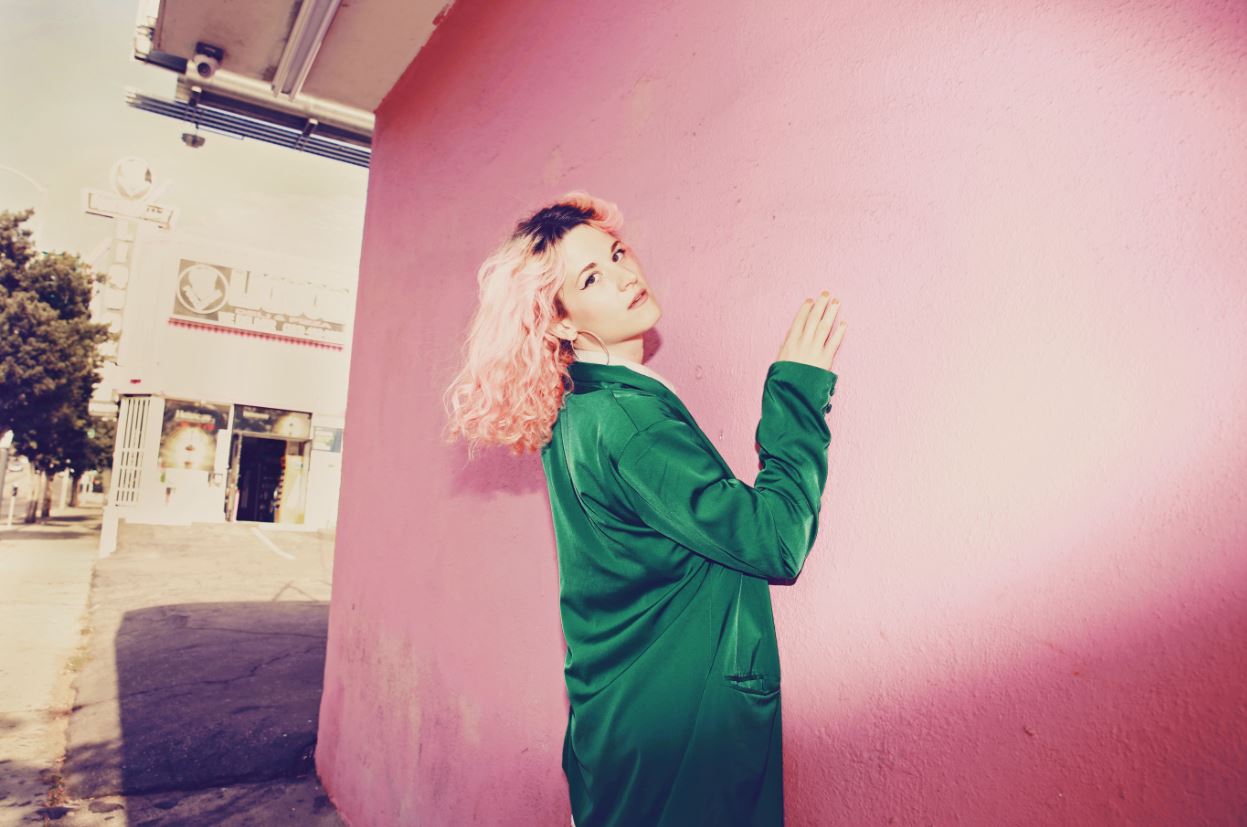 A major theme of the new album is inebriation. You mention you were drinking a lot while writing and that you decided to go sober. Were there any consequences you had from heavy drinking and what made you come to this decision of sobriety?
Party Nails: So many consequences. Such a great word, one that I use on "Take Me Somewhere". Alcohol is cumulatively addictive, physically and mentally, so I felt that for sure. Fun buzzes became insatiable, unquenchable thirsts for more. Booze is so easy to access on tour, and the "need" for a drink to relax after a set or a long day is constant, so it kept getting worse by virtue of it just being there.
My anxiety meds would sometimes mix funny with drinking and I could blackout easily. And the combination of alcohol and cigarettes is so blissful in the moment and so disgusting 12 hours later. Drinking at home was equally strange. So. The whole thing really started to scare me, and I wanted to move on.
I did some research (This Naked Mind by Annie Grace changed me) and went to some AA meetings and quit. I see a therapist regularly too, and she really helped me. I think everyone should have a therapist.
Party Nails: It was just a natural shift. After my first album, I started putting together sounds for this one by playing with samples and melodies. I knew that I wanted to make a soft, house-influenced track. I was obsessed with the idea of a soft, yet dark, dance track. That's the vibe that got "Beer Lust" started. Then Robyn's album Honey came out, and as a devout fan I saw that album as a message from the music gods. Whatever the mainstream loves, Robyn did it first, usually five years prior. So I felt like I had the permission to make something like this, that it wouldn't be totally lost on people's ears as "artsy" or something. It would just be.
''Cut To Bleed'' is one of my favorite tracks on the album. It is about menstruation, power and exhaustion among other themes. Can you tell our readers what inspired this truly feminist release?
Party Nails: Thank you. This and "Fuckboi" were both going to be on my first album but didn't really fit into that world. I made "Cut To Bleed" over a few nights in my home studio. I wrote the song with a guitar accompaniment, made some voice memos of that so I didn't forget, and simultaneously played with the synth, drums, and distorted vocoder sounds with my computer and microKorg.
The lyrics came naturally, and are from my own experience, a lot of blood history stuff my mom passed down to me, and the endless swath of stories I witness from our culture and friends. Before I recorded proper vocals, I brought the synth sounds into a separate session and actually used them as the starting point for a score for a film about three lady vampires, one of whom is having an existential crisis—she doesn't want to hurt people.
It was uncanny: blood, women, power, archetypes, mysteries. (The film is called Black Cat In A Dark Room, directed by Leland Montgomery). Hearing the sounds in the context of the film was exhilarating, and made me understand the song even more.
Watch: "Take Me Somewhere" – Party Nails
You are one of the few artists who co-produce their own material. Why did you pick up production and how do you feel it has been valuable in your own musical process?
Party Nails: I started recording myself with a tape player when I was 8. I made up songs and played my keyboard and recorded that on a tape player, and then played that tape out of one tape recorder while recording another layer onto another one. When my mom got a laptop I started recording myself on Garageband, again with the built-in mic and experimenting with effects. I enjoyed making stuff out of what I had available to me.
My first experience in a studio was when I was 14, and got to record a few of my songs at a studio in East Chatham, New York (it's called Soundcheck Republic, and it's still there) and LOVED it. I took an electronic music production class in college. Then my friend gave me an audio interface and a pair of headphones for my 18th birthday and taught me how to use Logic and Ableton.
That sealed the deal. Writing, playing, recording and producing have always been a single gesture for me, I think. It wasn't until I was in my 20s that I began to do sessions only as a writer, or only as a vocalist. I enjoy that but it never felt totally comfortable. Now I'm doing sessions with artists as the producer and engineer, and it feels natural. I like building a world for a song. I like technology. I like sounds. It's just what I like.
In today's musical landscape, songs are often overproduced. It is refreshing that it is not the case on You Don't Have To Go Home But You Can't Stay Here. How did you know these songs were complete when recording?
Party Nails: Thank you! I was tired of that too. So I trusted my experience, skillset, and ideas, and made sure that in the areas where I worked with other people, those other people were on that same page.
I hear touring can be relentless yet invigorating. How do you stay sane on the road and are there any tips you can give other musicians to help them keep a sense of normalcy while traveling?
Party Nails: That's for sure! I recently wrote an open letter on touring touching on the challenges. Touring isn't for everybody I don't think. And that's okay. There's a big difference between a bus tour and a minivan (or sedan!) tour, but in either case you are going to be dirty, tired and dealing with a lot of moving parts.
It's important to take care of your brain and body (get enough sleep, drink water, eat well as much as possible, get alone time somehow if you need it) and to budget! Be prepared and make lots of spreadsheets. Be at the merch table every night and connect with people who love your music. They will fill your empty soul back up and keep you going. And they'll do it again when you come back on the next tour.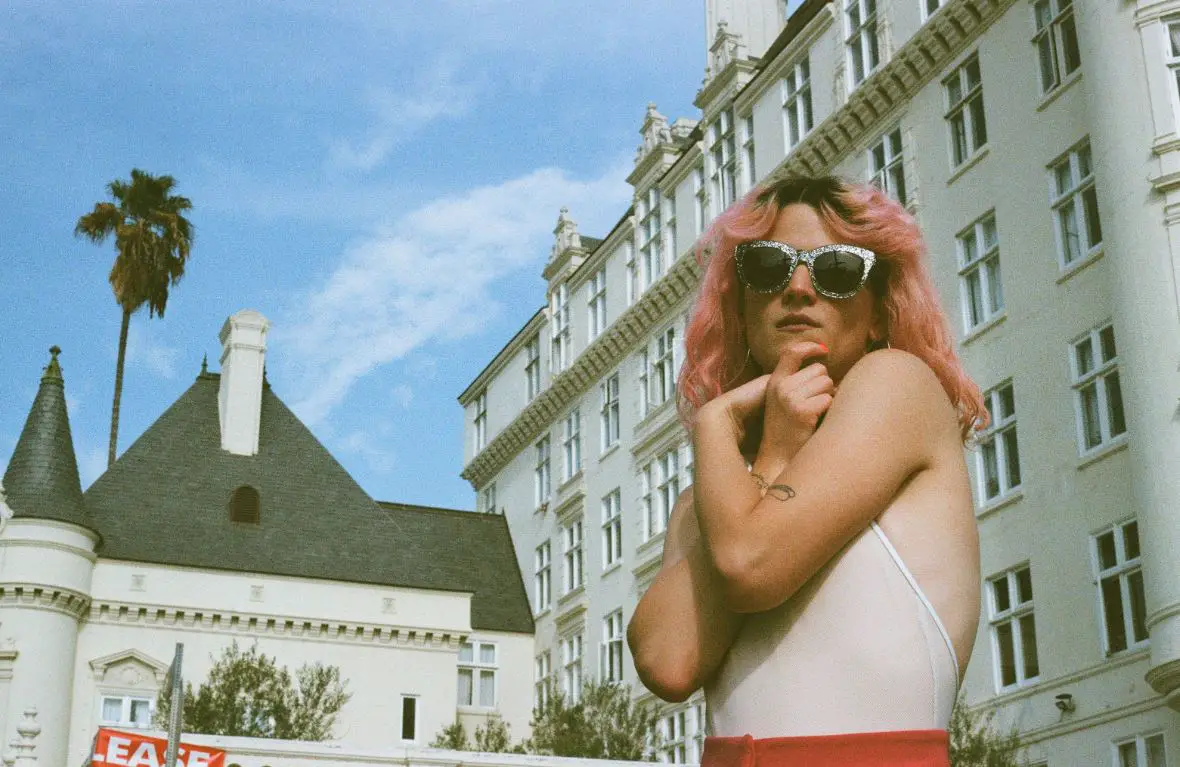 Any crazy tour stories you can share with our readers?
Party Nails: Crane (my drummer) and I once played a show in Jacksonville, Florida, drove to Orlando after the show, slept for a few hours in our car in the parking garage, got on a plane to Los Angeles, played a set at Big Adventure Fest, then got on a plane to Orlando and drove to Tampa and slept in the car in our hotel parking lot until they let us check in…then played Tampa that night. That was on the Bad Bad Hats tour.
Crane and I are too willing to go hard! We did something similar this February when we played Chicago, slept for three hours, drove to Dallas (14 hours), and then played Dallas before crashing at a hotel. Maybe this more stressful than crazy? Haha. We're definitely proud of ourselves for powering through!
In place of touring, many artists are performing virtually now. Do you have any upcoming live streams scheduled?
Party Nails: I did a bunch of "unplugged" livestreams of me playing guitar and singing from my shower (with clothes on). Crane and I really want to perform together via Zoom or something, but we are still figuring out what exactly we'll do before scheduling any dates.
A couple of the songs on the new album talk about feeling connected or sometimes disconnected from your loved ones. How are you trying to stay connected to others during this unprecedented time?
Party Nails: Group Facetimes, weekly Zoom hangouts, tons of text messages, and DMs on instagram. Constantly! It's also been fun to work on music remotely with different people.
Finally, what artists/bands would you recommend our readers check out?
Party Nails: The new Empress Of album is flawless. Also check out Wolf Bay, Bad Daughter, Sizzy Rocket ("Grrrl" and "Tattoo" are my jams), and broox.
— —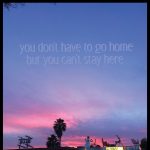 ? © Kelsea McKulloch
:: Stream Party Nails ::
---