This Pride Month, Atwood Magazine has invited artists to participate in a series of short essays in observance and celebration of the month's significance. Today's submission comes from Pittsbugh born, Rhode Island based indie pop singer/songwriter Brooke Annibale.Annibale spent her young adult life hiding who she truly was. She used her music to process her feelings and work through her journey to self-acceptance. In her essay, she reflects on this journey and the importance of representation and authentic connection.
•• ••
When I was growing up, I think I started realizing I might be gay around age 12.
I'm not sure I even knew the word for it, but I knew my little crushes were different from my friends. I tried to shove it down, keep it hidden, because everywhere I looked around me signaled that gay equaled unloveable. I grew up in the 90s and early 2000s when the way someone would say something was stupid, or not cool was to say "that's so gay." I grew up christian and went to school at a christian college, where it seemed being gay was something to be cured, or prayed away. I grew up with nearly zero positive reflection of myself in the media. Of course I thought to myself: I don't want to be this.
I kept myself hidden away. I had turned to music when I was about 14, to process those feelings that I didn't tell anyone. With my songs, I could tell my story, and express my feelings but camouflage and conceal it in metaphor. I got very good at staying silent, but would sing my feelings to a crowd on stage. It's a weird space to exist in.
When I was 23, I was working on my first professional record. I named this record "Silence Worth Breaking," because at that point, I knew that the only way I could get out of that weird closeted space was to break my silence. When she heard the record, my mom said "I feel like there is something you are trying to tell me." In fact there was. I am so close with my mom that I can't believe I hadn't just told her before, but that's how internalized my own homophobia towards myself was. Writing songs about my journey brought me out to my family, but I still didn't talk about it publicly. I still kept myself pretty private for the next several years. Coming out has been a journey, and it never really ends.
Now I'm 34, and I am more confident and comfortable in my own skin than ever before. I married my wife last year and it was the most beautiful day of my life. To be loved, supported and even celebrated by and with everyone I love, was an absolutely mind-blowing dream come true, a dream I never even dared to dream. After all, my marriage wasn't even a legal option until 2015. And I feel so fortunate, as I have friends that still don't have the love and support of their family.
So what does pride and pride month mean to me? Representation, community, acceptance, equality, courage, vulnerability, love…
Pride is an extra amplified opportunity to be the representation I needed to see when I was younger. I started making music hoping that the words I wrote would connect with others and help them through whatever they are experiencing, but for the longest time, I wasn't actually living my life openly. Representation matters so much. When I was coming out, people like Ellen on TV, Brandi Carlile on stage, or musician Chely Wright coming out on the Oprah show were examples and stories that not only made me feel less alone, but that I could share with my family and friends to help start meaningful conversations. I want to be that representation as well, if only in a small way. Representation still matters, despite how far we have come in the last 30 years.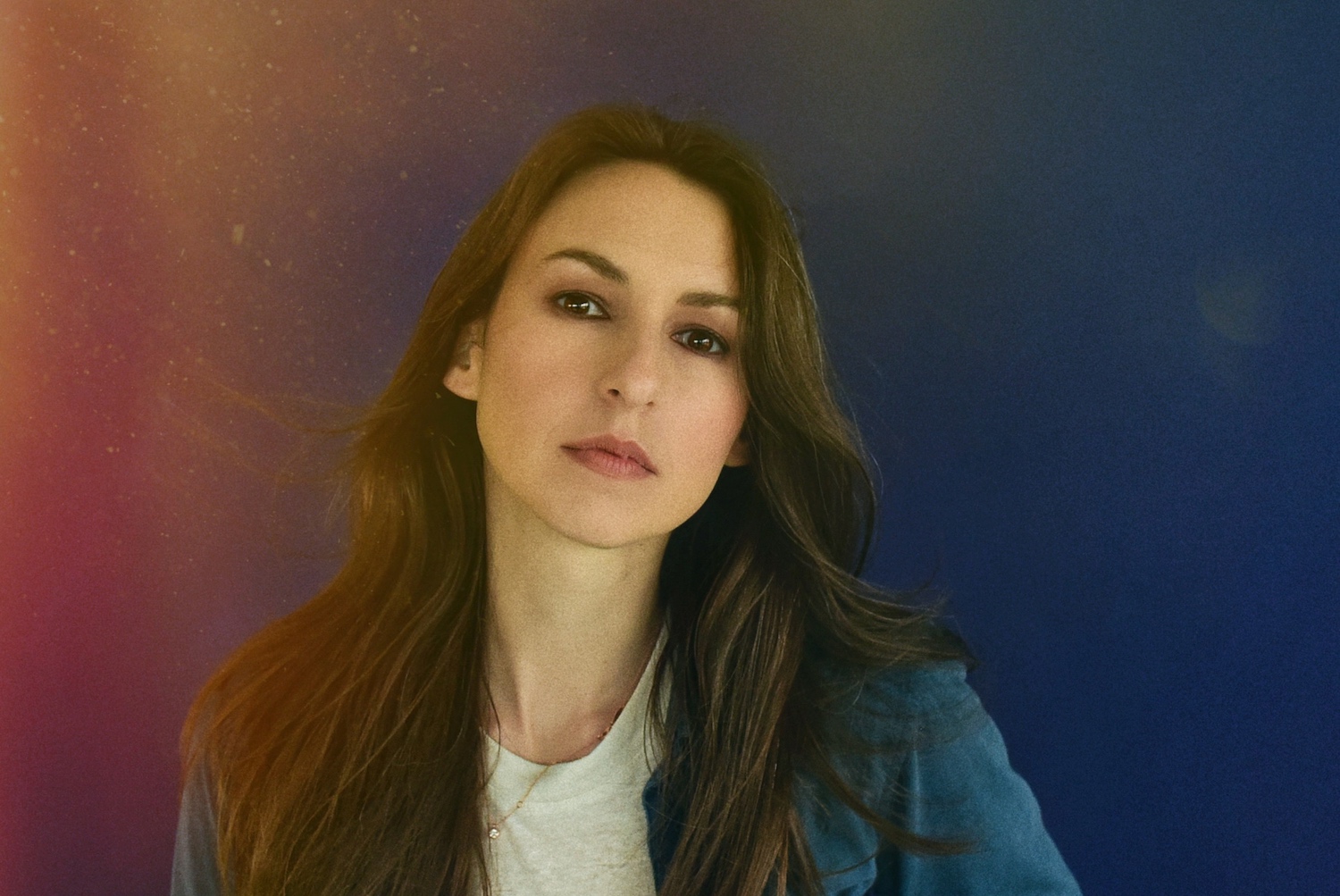 Pride is an exercise in continuing to accept and love myself despite whatever politics or religion tries to throw at us.
I can't believe the things I grew up believing about myself because of a religious interpretation or a politician's policy.  I want to help form the community we all need to support each other. We might have always felt like misfits, but when we are together we are no longer alone.
Pride is an opportunity to be vulnerable with people around me. 10 years ago, I couldn't have written this without a ton of hesitation and fear. Now, I know that using my voice to put some positive energy into the world is what creates real connection. – Brooke Annibale
— —
Stream: "5 AM" – Brooke Annibale
— — — —
? © Shervin Lainez
:: Stream Brooke Annibale ::
---