Jackie McLean of the indie band Roan Yellowthorn grants us an inside look at the making of an album from start to finish in her 'Breaking The Record' column.
Stream: "We Just Disagree" – Roan Yellowthorn
---
We are here in the studio! I am writing this from the lovely airbnb attached to the studio that we're staying in for the week while we record. It's the closest we can get to actually sleeping in the studio and I love it. I want to be as close as I can get.
Just jumping into the Breaking The Record series documenting the making of our album from start to finish? Read part 1 here!
We left our house on Saturday and drove most of the way here, then stayed in a hotel for the night and arrived at the studio on Sunday a little after 11am. We parked the car, loaded in our instruments and gear, and got comfortable. We met Jeremy, the studio manager, and met our producer John Agnello for the first time in person! John and I have been in touch with each other for years and meeting him in person felt like it wasn't for the first time. It just felt like seeing a dear friend. A wonderful feeling.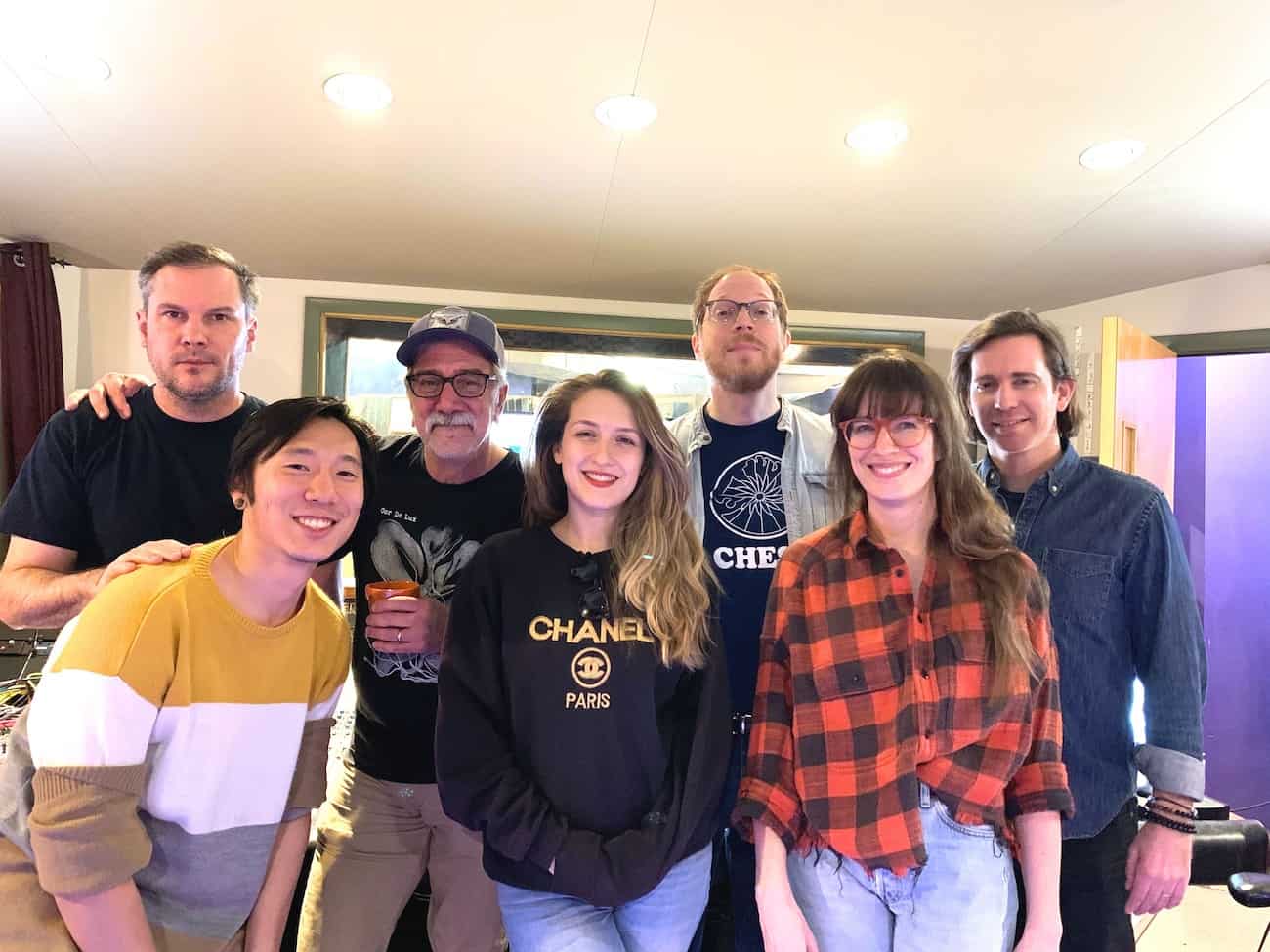 Before long, the other players started to arrive – we have bassist Jesske Hume, fresh from a monthlong UK tour with the Felice Brothers, Emil Amos, guitarist who's a multi instrumentalist in many bands including OM and Holy Sons, and pianist Andy Burton who has toured with everyone from Cyndi Lauper to John Mayer. I love our band! Everyone is so nice and so good at what they do. I love working in a group like this. I have a quote I love, originally spoken by Cato The Elder that translates to something like 'when the thoughts are clear, the words will follow.' This quote helps me in every writing project I do – from prose to songwriting. I have bastardized the quote slightly (a lot) to apply to the recording process: 'when the players are excellent, the music will follow.' It's proven to be true time and time again. When the musicians and producer are individually talented, skilled, and experienced, music comes out of collaboration that is greater than the sum of the individual parts. A kind of quantum leap occurs. Greatness is achieved. And it's in such a subtle way. Suddenly, the songs just emerge as if from a chrysalis. As if they had been waiting patiently all along to be born into the world.
But back to Sunday. Everybody got set up in their own way – musicians with their instruments, John with his multitude of screens and levers and cords, Jeremy flitting from control room to live room checking things and plugging things in and doing lots of other things that I can't presume to catalogue but can attest were done with much efficiency and acumen.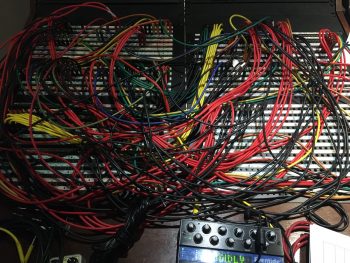 John suggested a song to start with. We listened to the demo of it and then musicians took their places in the live room, I took my place in the control room curled up on the couch behind Jeremy and John, and the music began.
From the first pass, the song sounded good. On the second pass, the song sounded great. With each pass, there was an exponential increase in the 'rightness' of the song. The sounds gelled, the vibe intensified, the hue of each instrument wove itself into a larger tapestry, a tapestry that was beautiful close up, each part visible, and even more beautiful from a distance, when all threads coalesced into an image surprising in its richness, complexity and wholeness.
When there was some confusion about the number of times a refrain was repeated, John had me sing along with the band into a mic in the control room. That became our system moving forward – I sang a vocal track in the control room, we heard the band through our console, the band heard me through their headphones, and the vocal acted as a guide. For each subsequent take of a song, we reused a vocal track and I was free to read a book and fiddle with my phone while I listened to the band get tighter and tighter – little melodies and runs jostling for prominence before dipping back into the pool of sound.
I love working with John – he's well organized, meticulous, and has ears like a… producer who's been doing this for a long time. In one instance we listened back to a track and he suddenly stopped, popped a finger into the air, and said 'something's missing right there.' Then Shawn admitted to missing one drum hit. One. Eagle ears. I love it. He writes notes on everything. The process is very well organized. A system for everything, an ethos learned from his longshoreman father. And this meticulousness is housed in kind, friendly exuberance. It's important to feel comfortable with the people you're working with. I feel more than comfortable. I feel like I'm right where I belong.
Next week, mixing!
— —
— — — —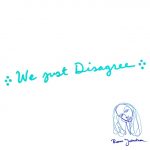 ? © Jackie McLean
:: Breaking the Record ::
---