This Pride Month, Atwood Magazine has invited artists to participate in a series of short essays in observance and celebration of the month's significance. Today's submission comes from Los Angeles-based punk-pop sensation Sizzy Rocket.
Known for her dynamically brazen on-stage persona, Sizzy Rocket recently released her new single "Rebel Revolution," taken off her forthcoming fourth studio album. An electrically charged rock 'n roll paean to self-love and transformation, "Rebel Revolution" sees Rocket joining forces with longtime collaborator Benny Reiner and 3x GRAMMY® Award-nominated super-producer Fernando Garibay, known for his work with Lady Gaga on such era-defining albums as 2011's 4x RIAA platinum milestone, Born This Way.
"I wanted to make a hot, gay summer anthem," Sizzy Rocket says. "Honestly, 'Rebel Revolution' is about being gay as f***. I had to free myself and let go of the fear I was harboring from being shamed and told to hide my gayness early in my career. It's about taking my power back, the idea that true rebellion comes from within. A rebel is simply someone who dares to show themselves to the world – and this song is calling all rebels."
"I had been doing a lot of songwriting with Fernando Garibay at his studio and it was a dream of mine to get him on the track – Born This Way was such a defining record in my life. I was nervous to ask but he actually said yes and we banged out the production in two intense days. He has a way of tapping into an artist's true essence – the process transformed me and brought my inner pop diva to life. It just means so much to finally feel strong in my own skin and carry on such a powerful message."
•• ••
"Let's Get Wild"
an essay by Sizzy Rocket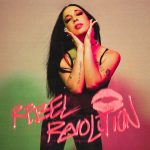 At the beginning of my career, I knew my truth and who I wanted to become: A gay icon.
I'll never forget sitting around a conference table in New York City at the offices of the very first record label I was signed to. I was on the verge of dropping my first ever single as Sizzy Rocket, an electro clash inspired bop called "Bestie" that says "fuck" 18 times in the chorus. I wrote it about hooking up with my best (female) friend at the time, how I slowly realized I had a crush on her and ultimately let her seduce me into a lesbian awakening.
And it turns out I wasn't alone – "Bestie" would go on to be my breakout single, connecting me to my first wave of real fans and defining my career. But even though it seemed like it was all finally happening, the label wanted nothing to do with it and shortly after the launch of my first album, I was dropped.
Everyone at that conference table was doubtful about my bold decision to put a spotlight on "Bestie" and use my sexuality to introduce myself to the world.
In 2015, when the record came out, there were hardly any examples of female artists who were openly gay. The label encouraged me to stay in the closet, hype up my femininity, and define myself as "bi-curious" so as to not alienate potential fans or mainstream success. But I've always been about making statements with my art – it is the ultimate truth. And even then, barely coming into myself at the beginning of my career, I knew my truth and who I wanted to become: A gay icon.
When I first found the gay scene in New York around the same time, I finally felt like I was home, like I was seen. It gave me confidence to go out covered in silver glitter, drop it low and shake my ass as an expression of wild, youthful energy without the burden of straight male expectation. I finally felt like I didn't have to fit in a box or explain myself or make myself smaller for someone else's comfort – I was free. And my sexuality finally felt real, validated by the presence of other queers who understood what it was like to be constantly misunderstood. The more time I spent with my community, the more my own shame and fear around who I was began to unravel until not only was I out…but god damn proud!
"Rebel Revolution," my newest single, is about coming full circle in 2022 – this time, fully owning who I am and flaunting it. I wanted to make an anthem that captured the electric, sweaty dance floor energy of a gay club and the feeling of pure joy after a night out with the people who taught me how to be free and love myself. Now let's get wild!!!!!! – Sizzy Rocket
— —
Stream: "Rebel Revolution" – Sizzy Rocket
— — — —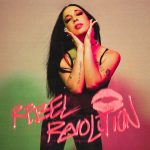 ? © Tornsey
:: Stream Sizzy Rocket ::
---