This Pride Month, Atwood Magazine has invited artists to participate in a series of short essays in observance and celebration of the month's significance. Today's submission comes from Nashville-based alt-pop artist Tornsey.
The new project of singer/songwriter Tess Schoonhoven, Tornsey is "all about freedom, exploration of identity, and boldly embracing authenticity." She recently released her spirited debut single "I Feel Fine" (June 17, 2022). Per the artist, it "tells the story of finding yourself ok after a relationship ends, but not quite sure what to do next. It's a fun, '80s-esque, alternative synth-pop track that juxtaposes some humor into a potentially depressing topic."
Loss is a common partner to change, but sometimes out of that reality comes beauty, and even freedom. Tornsey explores those ideas and how they intertwine with artistic expression in this personal essay.
•• ••
I'm taking who I've been throughout the past 24 years, and embracing who I am now.
When I think about what Pride means to me, or even queerness, I can't help but correlate it to freedom – freedom of expression, of choice, of love.
I've been an artist in different forms throughout my life, and involved in different spaces. But none have felt as inclusive and actually supportive than the environment I'm in now.
Coming into my queerness hasn't been easy, as is the story of many members of the LGBTQ community, I don't claim to be unique in that light. For 21 years of my life I was exposed to one line of thinking, one set of beliefs, one concept of purpose, and it was all very narrow and oppressive. But it was so ingrained into me that it took the shattering experience of losing everything I'd once claimed as my whole world to show me I had only really just begun to unlock the meaning of true expression and purpose.
I've always turned to music as the way I process life, and my experiences as a queer person is no exception. For me, songwriting has been a way to be bold and have pride in who I am for the first time. It's been the way I can scream at my abusers, celebrate my friends and lovers, and cradle my childhood self.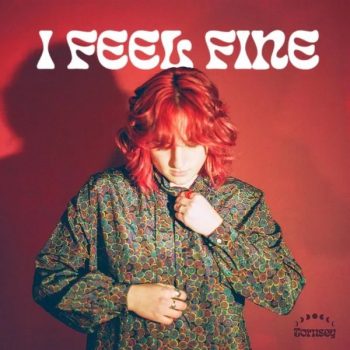 Having compassion for who I was, who I am, and who I'm becoming is essential to finding freedom again.
The majority of my life so far was spent hiding my queerness, even hiding it from myself. I've learned to hold space for that time in my life, because how could I be angry at a child who was never given room to explore, but placed in a box and punished when escape was attempted?
But after losing the life I thought I wanted, or rather was told I wanted, I've found a life that I love. That feels like pride to me. Because I used to be afraid of being anything besides perfect, and now I'm just excited to wake up everyday and see what comes out of my heart and my mind, and who I'll grow to be in the years to come.
I'm hopeful that my music, and just who I am as an artist and person, will encourage other people to have that pride as well. It's been worth it for me, and it's something to be celebrated. I'm thankful for the people who have stepped in and supported me, when people from my past have rejected me.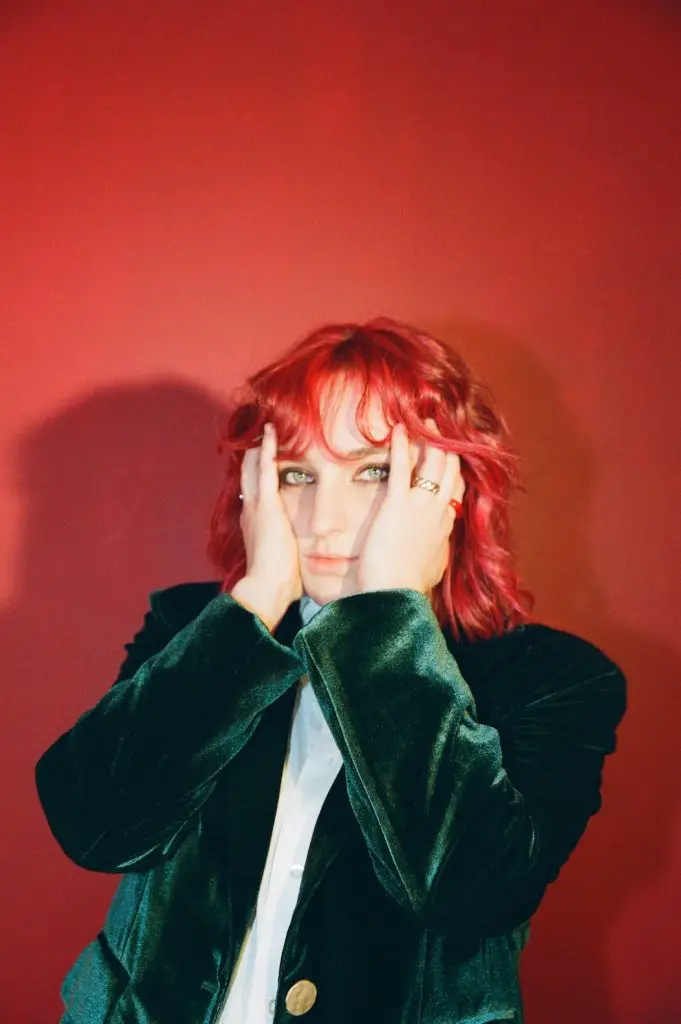 I think songwriting, and launching my artist project – Tornsey – has given me space to feel celebrated, and like I'm beginning something that's finally authentic. Not implying that any art I created in the past wasn't genuine, but just that as I've grown, particularly in my connection with pride, and queerness, my art has grown and I've needed a fresh start.
Nashville has also helped with that. I moved from California in 2019, after I graduated college, and although I am not at all the same person I was when I moved, that transition served as a catalyst for the self-growth I've experienced over the past three years. The friends I've found here, both inside and outside of the music community, helped me realize who I am at my core should be recognized and celebrated, not suppressed or judged.
"I Feel Fine" – which is the first single I released as Tornsey – is part of that journey to acceptance. The song itself tells the story of ending a relationship, and feeling ok afterwards, but also being afraid that feeling good about it ending, is wrong. When I came out a lot of relationships ended for me, but I actually felt good about those "break-ups" if you will, because they symbolized my acceptance of who I am and what I want out of life. Sometimes endings are ok, because they're making room for something better. In my experience with understanding and accepting my sexuality, a huge part of that story has been me learning to be okay with some relationships and experiences coming to end.
And now, I'm beginning. And I'm incredibly proud to be doing so. I'm taking who I've been throughout the past 24 years, and embracing who I am now. – Tornsey
— —
Stream: "I Feel Fine" – Tornsey
— — — —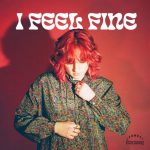 ? © Tornsey
:: Stream Tornsey ::
---