This Pride Month, Atwood Magazine has invited artists to participate in a series of short essays in observance and celebration of the month's significance. Today's submission comes from Canadian rock singer and songwriter Eric Bolton!
A solo artist as well as the frontman for Southern Ontario rock band Shy Harry, Eric Bolton has spent well over a decade establishing himself throughout Ontario. He also owns music school/ studio E-Bolt Music in Cambridge, Ontario where he teaches music alongside his team of talented instructors. E-Bolt Music has a built-in recording facility operated and they run in partnership with Skytrack Studios. On top of that, he is also the founder of Galt Love, a grassroots movement celebrating his local Cambridge, Ontario community while promoting cultural growth and supporting nearby small businesses and artists.
Bolton released his dynamic debut single as a solo artist, "Genesis (Let There Be Love)," in July 2020. In 2021 he released a series of four cover EPs entitled Rooms, featuring a range of popular titles from the past fifty years, including "Landslide," "Redemption Song," "Over the Hills and Far Away," and "9 Crimes." In the fall of 2021 he released his second original single "The Home Light," which received the title of Classic Rock Magazine's song of the week and a printed feature in the December 2021 issue of the magazine. Bolton is set to release his debut album, Here Between, on July 18, 2022.
In his essay, Bolton explores the power of storytelling and the opportunities for queer artists in song and beyond.
"The Song or the Story?"
an essay by Eric Bolton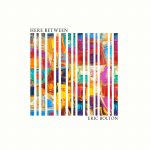 •• ••
Make sure you never do it with a singer, 'cause he'll tell everyone in the world.
I've always found that line – from The White Stripes song, "The Denial Twist" – to be hilarious and oh so true. However, as a queer songwriter, these words can bring an interesting challenge.
Songs can really tell it all (which is a terrifying realization). It's not even always intentional (extra terrifying). You dump your thoughts onto a page, and you may find they're poetic and just vague enough to be honest while sparing the details, but it's all still there. So what are you ready to share? What are you – maybe even accidentally – letting out of the bag? Or the closet, in my case.
When I look back at my writing over the years I see these themes throughout of love, or wanting love, wanting to be understood, feeling very alone. If you knew me in my twenties you could say 'Eric's got lots of friends, lots of community support, why is he singing about feeling alone, trapped, and misunderstood?'…and alongside could perhaps question why I was never dating anyone. I knew I was gay, no one else necessarily did, but some of it you could piece together if you took the time.
I see now that the songs were really all I had that I felt allowed me to be true to how I was feeling. So much of it was unintentional though. I was just making music, I wasn't tracking the themes. My face was so close to the page I wasn't seeing the web of connected messages from song to song. It was almost like a path of least resistance, where I would somehow allow myself to share those thoughts through music while blocking them from most other moments or interactions. In hindsight, I'm immensely grateful for music's role in helping me to release those thoughts and emotions.
That was back then, though not really very long ago; it was only 2 years ago that I decided to publicly come out.
I remember writing my song, "Genesis (Let There Be Love)," which I released the same day I came out. I wrote the music and lyrics in a matter of hours, it was just so clear what I needed to write. That song became my champion. It was always going ahead of me, and every time I performed it I gained energy to live a little more boldly. Since then I've written and released a bunch more music that similarly became fodder to my fire. I even now have a whole hour-long album on the way.
---
On top of this, the opportunities to continue sharing my music and my story continued to grow, along with my confidence.
I was learning to tell my story. To love my story.
Post-coming out I now see all of these same – once terrifying – aspects of music through a brand new lens. Now I see power in telling it all, I see power in music's ability to draw out those thoughts from secrecy to the stage…and I love it. I now see songs as an opportunity to share our stories, and in doing so to grow more and more proud of them and the journey we're on.
There's a human need to share, music being a leading example of that. We grow through sharing, we grow through stories, we grow through music. We grow as individuals, communities, and mankind. It's because of music that I've had opportunities to meet thousands of people who I otherwise would likely not have come in contact with.
These days there are strong polarizing conversations leading our day to day media. Some of these conversations are daunting and dangerous regarding the autonomy an individual has over their body and identity. Women's rights are being challenged, the freedom of indigenous peoples' and the truth of their history and identity is being challenged, racial equality is honestly continuously being dismissed, and the safety of queer people and their (our) inclusion in society is being challenged.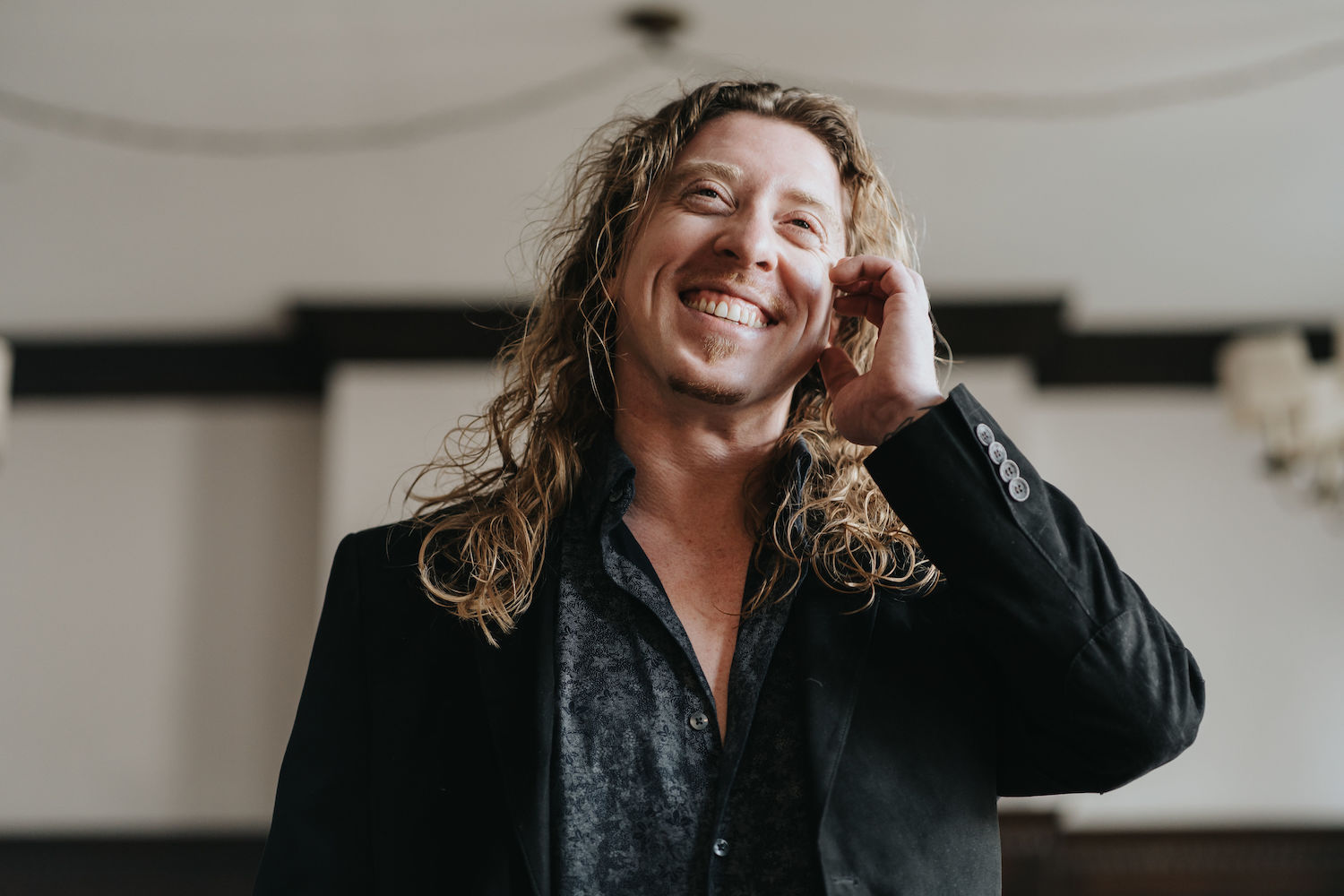 When an individual shares their story it adds a little more light to their circle of connection. It makes way for a bit more understanding. I've learned first hand that sharing even one song can be fuel for personal development and confidence while also building a platform for conversation and growth in the surrounding community.
So here's to pride, and to the queer artists of the world. I'm proud and honoured to be adding my voice to that choir.
Jack was right again…because I'm telling everyone in the world. – Eric Bolton
— —
Stream: "The Home Light" – Eric Bolton
— — — —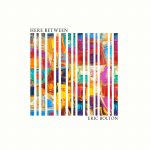 ? © Gold House Studios
:: Stream Eric Bolton ::