Honor the past, heal the present, embrace the future.
How much control do we have over who we are; over who we become in the future? We are vulnerable to our environment; to the people in our lives, to the media we consume, to our physical surroundings and emotional experiences. Try as we might, our identity is not ours alone – a realization Metal Mother accepts, and welcomes with open arms in her intense new song. Indulging in an intimate and existential self-reflection, "Pris" is a passionate surrender of the self to the powers that be.
Carve me from stone
Take me, take me home
I have the body, and you have the face
It doesn't need to be so complicated
Listen: "Pris" – Metal Mother
---
Atwood Magazine is proud to be premiering "Pris," Metal Mother's first original release in five years and the lead single off their upcoming EP, Pagan Jazz (out June 15, 2018). The musical identity for Tara Timberman since 2010, Metal Mother has long peaked under the hoods of life and existence through a dark, experimental mesh otherwise described as avant-pop or art pop. Having relocated from Oakland to Los Angeles since 2013's propulsive sophomore album Ionika, Metal Mother returns to music with a fresh outlook and invigorating sound.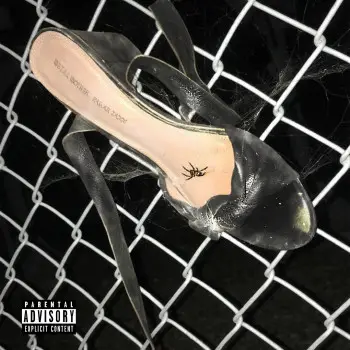 I'm tied up, can't get down
You're fired up and chasing your conscience around
Can't give up, not now no we've
We've gotten this far
We've grown up like overnight
I seen how your presence can cut through the light
But I forgive, and I don't fight, I
I still heal you
"​'Pris' is inspired by the charactor in Ridley Scott's Blade​ Runner," Metal Mother tells Atwood Magazine. "It's about growing up into whoever we are and embracing the lightness and dark that we grow into in our ways. It's about embracing mutation, because as either replicants or as humans, exposure to the industrial elements of the modern world likely mutate us and our humanity, so better to embrace it ​'Tank Girl​'​ style and go out in a blaze of glory than to try and preserve our purity. Honor the past, heal the present, embrace the future.​"
Sonically turbulent, "Pris" longs to get lost within itself. Metal Mother employs layers of synths, vocals and sound clippings atop dramatic drums; their boom echoes a deep, unsettling urgency that refuses to resolve.
Stop trying to be sexy stop trying to be cool
Stop trying to be so goddam fabulous all the time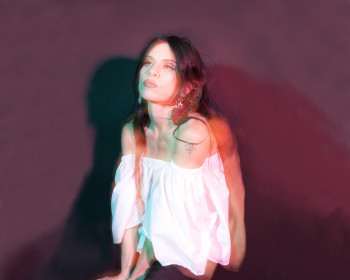 Pass me on the street
You find me something to eat
I am not salty and you're not sweet
Perhaps it's tasty enough
Bound to bind me
Naturally, a song with such unique character came out of a unique environment: Timberman wrote Pagan Jazz's songs in a dome in California's Redwoods, on the property of a five-time wolf mother. "I've sought out experiences that help me find meaning and peace, so this life can be enjoyed to the fullest, and that I might be able to impart that peace onto others," she explains. "I've traveled to pyramids and sacred sites all over the world, and experimented heavily with mind-altering substances. Sometimes as an escape, always as a medicine. I was raised by wolves and it's been a journey. Small town girl living in a f*cked up world."
Dive deeper into Metal Mother and yourself through "Pris," streaming exclusively on Atwood Magazine! The song is out everywhere this Friday, 4/27/2018!
— — — —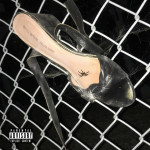 ? © Kristen Cofer
:: Stream Metal Mother ::