Every Friday, Atwood Magazine's staff share what they've been listening to that week – a song, an album, an artist – whatever's been having an impact on them, in the moment.
This week's weekly roundup features music by M.A.G.S., serpentwithfeet, oogie, Promise & The Monster, Jesse Walton, Sabriel, Anjimile, Indigobee, Stone Jets, Kat Hamilton, Aradia, Flight Facilities, Channel Tres, and Próxima Parada!
•• •• •• ••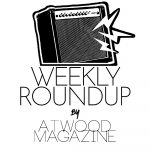 — —
:: "Choked Out" – M.A.G.S. ::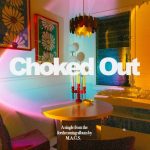 A rush of soaring indie rock roars into view on "Choked Out," the buoyant and brash lead single off M.A.G.S' forthcoming sophomore album Say Things That Matter, out August 13 via ONErpm. Active since the mid 2010s, Los Angeles by-way-of Buffalo artist Elliott Douglas has been tearing down the house with his own eclectic garage-y style for years now. His unapologetic artistry blends a gnarly rock base with alternative, metal, funk, alt-pop, and more influences – all of which come together in an inspiring and dynamic sonic cocktail – and on his new track, M.A.G.S. gets down and dirty in the very best of ways. As dynamic as it is fresh and feverish, "Choked Out" grooves with its own irresistible strut as Douglas explores his own innermost depths, addressing "the dichotomy of fear and love" in a colorful, expressive, and easily memorable performance that recalls artists like The Vaccines and The Strokes.
Trouble seeps into the blood
Til all the color runs out
Coma takes me by the throat but I like to get choked out
Feel the love, don't miss the point, too scared to ever look down
Beat it up, just beat it up, until both of us pass out
I don't wanna love you anymore
I could use you like a drug
Too broke to get my fix
Reaching out to touch yourself
My finger making you sick, hunh
You're a masterpiece inside a broken shell
I might get down and you might start loving this new hell
"'Choked Out' explores the journey of self love and the duality of our internal dialogue," M.A.G.S. explains. "Sometimes the darkest part of the human experience is the constant battle between the truth and what our inner voice tells us. We realize our fears because it's easier to accept the lies we feed ourselves, rather than standing up and trying to change our way of thinking."
Simply put, "Choked Out" is a thrill. It's a colorful, riveting rush, and I'm ready to love every minute of M.A.G.S.' upcoming record.
:: DEACON – serpentwithfeet ::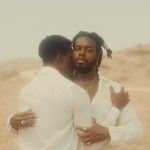 I can't remember the last time I heard something so emotive as when I first listened to serpentwithfeet, the stage name of Baltimore's Josiah Wise. And now I can't stop listening. It's everything I wanted punk rock to be when I was young—subversive, honest, raw, and eye-opening.
DEACON takes that choir music of Wise was raised in and inverts it. Songs like "Malik" still carry the feel of gospel worship music, but the lyrics tell a story usually scorned from the pews.
Ooh Ooh Malik
Blessed is the man who gambles
Blessed is the man who wears socks with his sandals
Peace to the cookie that made you so thick
Peace to my king with his capoeira stick
Blessed is the man who gambles
Blessed is the man with those loving love handles
Peace to your daddy that made you so fine
Peace to the jeans that's huggin' your behind
This beautiful exploration of Black, gay love is the driving force of the album. Going against the R&B tradition, there are no heartbreak songs to be found across the album's eleven tracks. Rather, it's an uplifting jaunt through the love—both platonic and romantic—that permeates Wise's life. DEACON is stunning in every definition of the word and it cannot be listened to enough. Other artists must use this album as the benchmark to beat if they want to be album of the year.
:: somehow it makes sense (SIMS) – oogie ::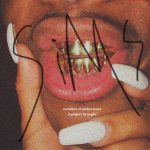 A stellar mix of the classic and the modern, oogie's debut "project" (it's an album) is as raw as it is refined: Tender and tranquil, dynamic and angsty, somehow it makes sense (SIMS) makes perfect sense to those who listen closely, even if oogie is grappling with the kind of themes and thoughts we may never fully understand. Having debuted just last year, the talented South London artist unapologetically explores the nether reaches of the self and the fractures of our everyday through a coming-of-age lens in thirteen songs that recall the early workings of Kendrick Lamar, mixed with just a little Acid Rap-era Chance: Jazzy, woozy, and soulful soundscapes fill the ears as oogie reckons with his surroundings, spellbinding with an easy flow and vulnerable lyrics that deal with "anxiety, family rifts, uncertainty" and much more.
Highlights abound throughout SIMS – the singles "try" and "DRILLERS" do well to capture oogie's range as an MC, while speaking to his impeccable ability to create dramatic worlds full of colorful feeling – but there's a surprise waiting around every corner on this album, and getting there is part of the fun. The slow-rising energy in "smokii" is utterly captivating, as are the hypnotic rhythms and rhymes on its follow-up, "honest" – and when oogie isn't in the spotlight himself, he's either letting the music breathe, or handing off the mic to one of a few special friends:  Be it fellow South London artist BINA, Birmingham's Franklin Armstrong, Bristol's Gutter Kiid, or Jenny, the charismatic up-and-comer who also joined oogie on last year's "INSOMNIAK," and now features on two stunning back-to-back tracks – the smoldering, heated "train station," and the feverish, enchanting "cheap thrill" (whose evocative chorus line instantly won me over: "I fucking hate feelings, why'd you have to feel? Why can't we just fuck, and you not make it a deal, cheap thrills, cheap thrills, all I want is cheap thrills…")
From opener "vague" to closer "crystals," oogie makes a strong and lasting impression on his first full-length effort – a record in which he gives his all, without making it look hard. SIMS strikes a fine balance between the nonchalant and the dynamic, the inner self and the outer shield, the vocal and the instrumental; it's an charming, transportive thirty minutes, and one journey we'll be taking again, and again, and again.
:: Reunion – Anjimile ::
For his new EP, Boston-based musician Anjimile Chithambo recruited fellow queer indie artists (Jay Som, Sasami, Lomelda) to lend their vocal talents to several orchestral reimaginings of tracks from his 2020 debut LP, Giver Taker. Drawing inspiration from Sufjan Stevens, Chithambo fuses all-enveloping folk warmth and transcendent instrumentals in a sonic exploration of their sense of spirituality, intrinsically connected to their boundless queerness. Sufjan comparisons aside, Anjimile's music is a radical refusal of categorization, as he strives to follow in no one's footsteps but his own. The kismet collaborations on Reunion evoke an ethereal tenderness that bridges Giver Taker's introspection into a communal experience that breathes in its heavenly humanity. While everyone's queerness looks and feels different, these individual experiences connect our existences through an unspoken yet palpable sense of understanding. Reunion is out today on Father/Daughter.
:: Chewing Gum – Promise & The Monster ::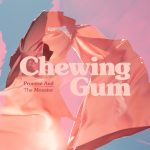 Ever since she was a teenager in the late '00s, Billie Lindahl has fashioned an alluring musical alter ego known as Promise & The Monster, who's known for constructing eerie and all-consuming scenery through her special brand of electronica. On Chewing Gum, her first formal album release in five years, the Stockholm native keeps this formula afloat with a six-song set that she describes as "little stories from hell… dreamy, dark and romantic."
There's a lot of compelling elements that accompany this release: the nifty stop-motion music video for the single, "Beating Heart" – an unexpected yet effective Elvis Presley interpolation on "Diamonds on Concrete" – and a trance-inducing blend of strings and synths throughout. Lindahl has always been big on collaborating with her fellow Swedes: Gothenburg guitarist José Gonzalez was omnipresent on her 2007 debut, and freelance film composer Love Martinsen ends quite the helping hand this time around. As a lyricist, Lindahl gives life to characters such as "a tired circus company dragging their circus wagons around in a dusty old landscape" and "two sisters watching each others' back through adulthood." Their complete journeys are worth following on this record.
:: "No One Can Stop You" – Aradia ::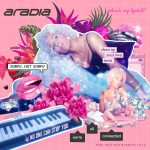 Nu-disco pop singer/songwriter and producer Aradia brings a vibrant originality to everything she does. Her electrifying 80s-esque vibes make her a truly thrilling listen. Her latest tune "No One Can Stop You" is a fun, danceable anthem of strength and heart. Channeling megastars like Blondie and Robyn, her funk-infused beats and fierce vocals get your heart pumping. Her charismatic and catchy glowing pop sound is something we all need in our lives.
The New York native is not only passionate about making bold music but also when it comes to championing important causes. She is involved in Animal Rights & Rescue and racial & gender equality as well as deeply dedicating herself to conservation and creating a sustainable future. The talent's goal is to inspire her fans every day to stay true to what they believe in
.
:: "Into Light" – Jesse Walton ::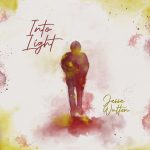 London's Jesse Walton delivers a gentle, dewy, folk song to bring us out of hibernation and "Into Light." The truly heartwarming single features stunning storytelling lyrics, with Walton chanting, "imagine a place where the rain doesn't fall, the look on your face is the writing on the wall." From globe-trotting and street busking, this singer-songwriter has earned his place in the folk world and his new single is not shy of fantastic. The song is a beautiful, tragic love story sure to tug on your heartstrings. Walton shows us his vulnerability through his poetic lyricism and rawness, similar to one of his inspirations, Bob Dylan.
"Into Light" builds with a powerful, booming kick drum, over a steely strum and tender keys, before introducing a hearty fire of harmonica. The love song will cradle your ears in folky joy and is a must listen to ease us out of these tumultuous times.
:: "Lights Up" – Flight Facilities & Channel Tres ::
It's always worth tuning into the sounds of Compton, California. But since it still doesn't seem as though we'll be getting a new Kendrick Lamar album any time soon, we'll have to turn to other Comptonians in that respect. One of them who may well be able to help us out is rapper Channel Tres. He's been punching out EPs annually since 2018, and his latest single, "Lights Up," marks a flashy collaboration with Australian producers Hugo Gruzman and James Lyell, who perform collectively as duo Flight Facilities.
Both the MC and the EDM-makers complement each others' styles well on this song they say was largely influenced by the early Detroit house scene. Atop the synth-heavy work by FF, Channel Tres deftly walks the line between smooth and energetic, vowing to get "the whole city going up" in a calm and self-assured rhythm. 
If you feel like celebrating the return of live music in grand style, you can certainly try your luck at nabbing a ticket for Flight Facilities' three-night stand alongside RÜFÜS DU SOL at the Banc of California Stadium in Channel Tres' native Los Angeles this November. Catching "Lights Up" done live in such a capacity would surely be tremendously memorable.
:: "Not The Girl You Think I Am" – Indigobee ::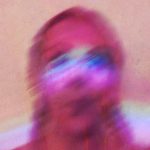 TSoft sounds make a massive impact on Indigobee's debut single "Not The Girl You Think I Am," an intimate and bittersweet demo that shines through the haze to fill our world with haunting, heartfelt light. Through tender guitars and achingly emotive vocals, the newcomer to the scene – who has yet to reveal their identity – unveils a kind of vulnerable truth that doesn't require a name to understand or take to heart. She is "here to educate and help, particularly with a focus on women who lack confidence or have suffered physically and emotionally. Having lived through addiction herself, she uses her past experiences to create," and "Not The Girl You Think I Am" offers a hushed, moving introduction.
Chase your shadows out of town
Hang the angel upside down
Slip away, slip away
Hang onto the smallest sound
Hear the sound of it beating, of my heart
It's only patterns repeating, over and over and over.
I've been places I can never show
I've done things that you will never know
Oh, maybe I'm just not the girl you think I am
Oh no. Oh no.
"'Not The Girl You Think I Am' is a very small insight into a complicated life," Indigobee tells Atwood Magazine. "Initially written about a tarot card reading, the song also describes the repetition I used to have in my life, before discovering life can be as mad and different as you'd like it to be." It's a hypnotic, mesmerizing song inviting us to slip away for a minute or two, and get lost in the ebb and flow of sounds dancing around us. Slowly, steadily, Indigobee expands to fill the room with music – transforming from a vocals-and-guitar setup to a dramatic full band outfit that dazzles as it dwells in the depths of an aching heart.
:: Recovery Songs – Kat Hamilton ::
Los-Angeles-based singer Kat Hamilton is an indie-rock talent with an emotive and honest sound. Resonating deeply with listeners through her intimate releases, she captures the feelings we all know so well, but struggle to articulate. Her nine-track album Recovery Songs speaks to the toughness gained from the challenges she has faced. With topics of addiction, trauma and loss, through her stories, she inspires others to find the strength to be vulnerable as well.
Now she unveils a cover charity compilation of the album and it exudes the same intense power as the original. The offering displays artists from all over the country reimaging Hamilton's songs with their fresh and innovative takes. All Bandcamp proceeds will go to The Trevor Project, an LGBTQ suicide prevention organization. The aim of the album is to highlight extraordinary talents while raising money for a great cause.
:: "Begin Again" – Próxima Parada ::
Próxima Parada are at it again with two new songs for reading by the open window on a sunny day. Yes, I don't think they can help themselves一that sunny disposition is hard to get rid of and lead singer Nick Larson doesn't much intend to, either. But even he will admit to the pandemic as a whole bunch of dark clouds in his eternally blue sky. "Begin Again" is, according to Larson, more a journal entry than a song.
I contest this: it's quite the lovely piano piece reminiscent of Smokey Robinson in his mid-Seventies soul phase一question: what would soul be if not smooth?一with a light touch Mayer-blues from guitarist Josh Collins. No that's not an insult. It's a form of flattery. If you need something light and breezy after a windstorm of the past year then Próxima Parada understands. They understand you might need some feeling to make something out of a year that felt like nothing. To turn a phrase, hindsight is 2021. And this band is ready to help you "Begin Again."
:: "I Will Rise Again" – Stone Jets ::
London's Stone Jets have woven a sweet song of perseverance and staying power – of fortitude and inner strength – right when we needed it most. Written pre-COVID, recorded during the pandemic, and finalized during the vaccine rollout, "I Will Rise Again" is "a true testament to the times we live in: That no matter what, even when there is doubt, we will rise again and overcome." The duo of Given Nkanyane and Manfred Klose revel with inspiring feelings of rejuvenation and hope in a song that rises like a beacon of light and promise:
Everybody's talking so loud
Like they all have a clue
I can hear them talking so much
They've got no love to give
But what am I gonna do?
They say I'm going six feet under
I will rise again,
I will rise again
When I feel I'm going down
And my feet can't touch the ground
I will rise again
And release myself
"One of the great advantages of having lived (and living) in a diverse and very multifaceted community in South Africa and London, respectively, is that there is no culture or tradition that is off limits," Stone Jets explain. "Given is deeply influenced by classical music, particularly Bel canto opera arias by Vincenzo Bellini and Gaetano Donizetti to name but a few, fused with the melodic stylings of Boston (the band), Journey and the pop appeal of current artists like Emily King and Jorja. Not to forget artists like Ferre Gola (Congolese), Yemi Alade (Nigerian) and Bongiziwe Mabandla (South African) also feature on many of Given's playlists. Manfred's music preference ranges from baroque style music to old school 70s rock like Fleetwood Mac and The Eagles as his basis for his love for music, later he developed a fascination for West African electric guitar based music with its hypnotic percussive backbone rhythms like Ali Farka Toure, Toumani Diabate and Salif Keita. His ears are quite drawn to very natural and acoustic driven sounds, but with a combination of modern electronic music to change up the mix."
With such an eclectic wealth of influence coming together in Stone Jets, it's no surprise that "I Will Rise Again" defies genre; it doesn't need to be defined by any single sound in order to capture the emotion at its core. "'I Will Rise Again' was a realisation by the band that no matter what ups and downs they face; be it relocating to another country and starting from ground zero or surviving a pandemic with nothing but your wits, talent and hope, it shall pass and like the sun, we shall rise again." With a song like this in our ears, how can we not look to the future with a spark of hope?
:: "Fox In The Henhouse" – Sabriel ::
Las Vegas neo-soul sensation Sabriel (pronounced shä brē el) has dropped her sleek single "Fox in the Henhouse." The track is a dreamland oozing in lustrous vocals and an ode to the breaking of trust from someone you never would have believed. "Fox in the henhouse stirring sh*t up, something I don't trust," Sabriel sings using the fox as a metaphor for the intruder. It's a reminder to watch how people move and stay true to your values, even if someone bites.
The tune is a dreamy, slow beating heart of Sabriel's passion and feelings. With funky spring sounds, soulful backing vocals, a jazzy, soul-tapping beat and a subtle groovy bass, it's an all round paradise of chill and calm. Quite the opposite to the shenanigans of a fox entering a henhouse indeed. Sabriel is utterly unique in all ways, her voice is an angelic, healing tone that you are sure to fall in love with.
— — — —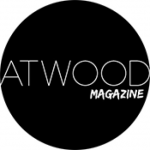 :: Weekly Roundup ::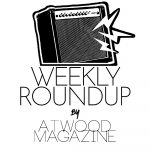 ---
:: This Week's Features ::
---